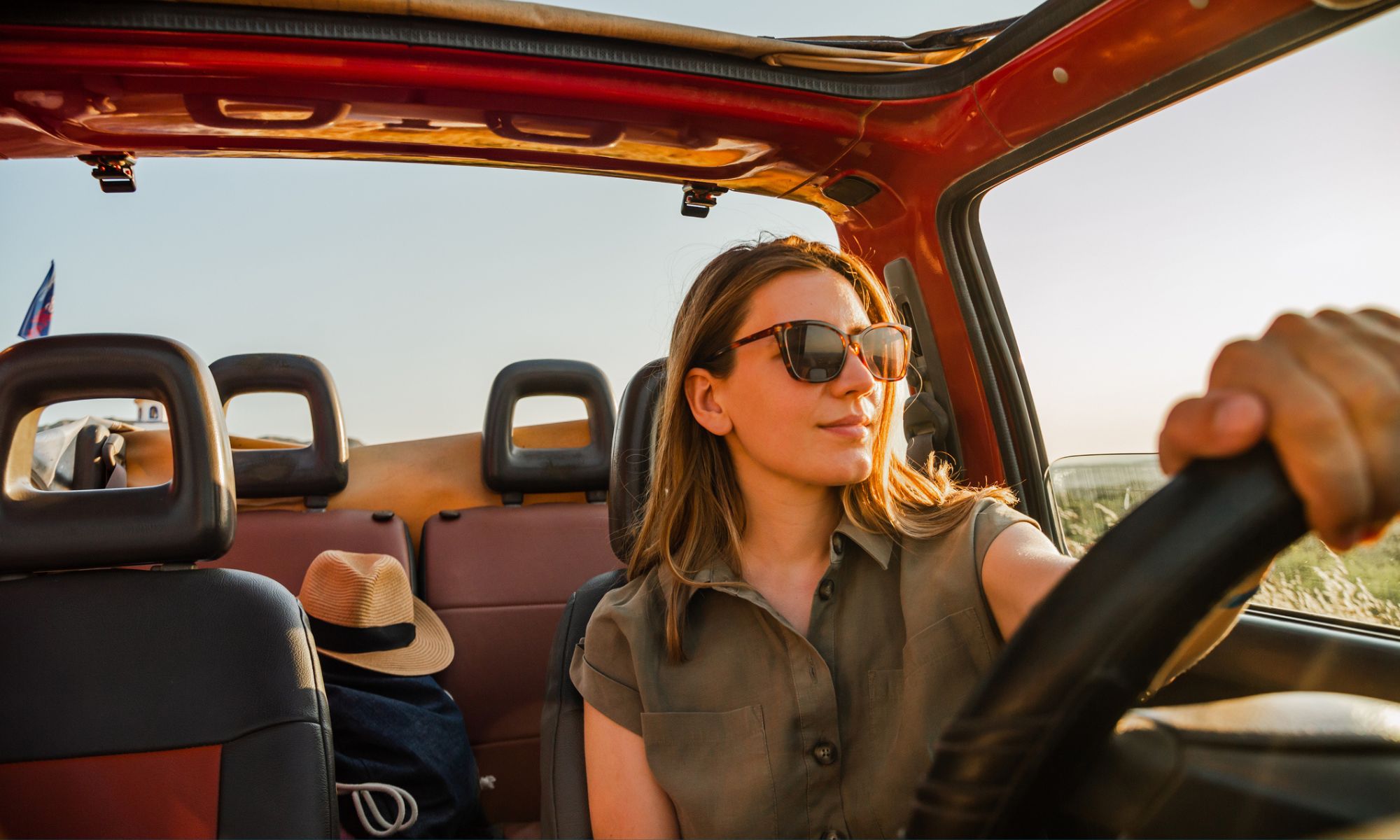 Jeeps have been known for their versatility as a great daily driving vehicle capable of tackling the off-road straight from the factory. Since 1940, Jeep has expanded its lineup to include sport SUVs and even the Gladiator truck to give Jeep lovers more choices when choosing a vehicle that fits their lifestyle.
One of the most popular models, the Wrangler, has been a flagship vehicle for Jeep and is used on and off road by thousands of people daily. Let's take a look at the difference between the 2-door and 4-door model Wranglers to better understand what you can expect when shopping for this type of Jeep.
What Is a Jeep Wrangler?
The Jeep Wrangler is an iconic American vehicle built alongside the Chrysler, Dodge, Jeep, RAM group. It is known for its ruggedness, reliability, and off-road capability. It is a sport utility vehicle (SUV) manufactured by the U.S. automaker Jeep since 1986 and is currently in its fourth generation. The Jeep Wrangler is one of the few SUVs that has kept its classic design throughout the years. Its iconic features include removable doors and hard-top roofs, a fold-down windshield, round headlamps, and a boxy profile.
The Wrangler was designed to be very capable of tackling rugged off-road terrain. It has high ground clearance for obstacles, large wheel wells for larger tires which provide more grip on treacherous surfaces, and electronic traction control systems for better stability when descending steep hills or climbing rocks. It also has a strong frame that can handle extreme stress from jumps or other hazards encountered while off-roading.
Jeep Wranglers with 2 or 4-door options:
Jeep Wrangler Sport
Jeep Wrangler Sport S
Jeep Wrangler Willys
Jeep Wrangler Unlimited
Jeep Wrangler Rubicon
Jeep Rangler Rubicon Recon
Jeep Wranglers trim levels only available in 4-Door options:
Jeep Wrangler Sport Altitude
Jeep Wrangler Sahara
Jeep Wrangler Sahara Altitude
Jeep Wrangler North Edition
Jeep Wrangler 4xe
Jeep Wrangler Rubicon 392
Pros & Cons of Jeep Wrangler Models
As the most popular model, the 2-door wrangler will offer the most versatility. With a more petite body, 2-door Wranglers are easier to drive and maneuver on narrow trails. The 2-door Wrangler also allows more storage space to haul equipment or supplies, making it an excellent option for adventurous Jeep owners.
If you want more room for passengers, the 4-door Wrangler is the obvious choice. This model is the ultimate family-ready Wrangler with more legroom in the backseat and ample storage space. The 4-door version will offer the bonus of extra cargo space when traveling alone, as you can place your extra luggage or equipment in the rear seats.
Whether you choose a 2-door or 4-door Wrangler, you will still get basic features that come standard on both options, such as four-wheel drive. Both will offer premium upgrades such as Bluetooth infotainment touchscreens with android auto and apple car play, leather seats, and heated seats. The main difference lies in the physical body of the vehicle. Let's take a closer look at the pros and cons of both the 2-door and 4-door models.
2-Door Jeep Pros
Two-door Jeep Wranglers have been a popular and iconic vehicle for decades, and it's easy to see why. They are small and compact, making them easier to maneuver off-road and in tight spaces. They are lighter than other models, providing better MPGs and off-road performance. The driving experience is sporty and agile, giving Jeep enthusiasts the adrenaline rush they crave.
One of the significant advantages of a 2-door Jeep Wrangler is its extreme versatility in customization options. Not only are there aftermarket parts available for just about every vehicle component – from exhausts to suspension systems – but you can also customize your ride with an array of accessories such as roof racks, different types of bumpers, lights, and more. And if you want to go even further, you can even install a lift kit for added clearance on rough terrain.
2-Door Jeep Cons
However, some downsides to 2-door Jeep Wranglers should be considered. For one thing, they have limited passenger and cargo space, so they may be less comfortable for extended trips or for families with children. Additionally, the smaller size means limited visibility due to smaller windows and less visibility to the rear. This can make navigating difficult or hazardous when off-roading in unfamiliar terrain.
4-Door Jeep Pros
The most apparent advantage of 4-door Jeep Wranglers is their spaciousness. Not only can you fit more passengers comfortably, but you also have plenty of room for cargo and supplies. Four-door Jeeps offer plenty of storage space inside the vehicle itself and a large trunk area with additional storage capacity if needed. Families with children will appreciate the extra room and the fact that four doors make it much easier to get in and out of the vehicle, even with kids in tow. Additionally, larger windows allow for better visibility on the road or when off-roading.
4-Door Jeep Cons
One disadvantage of 4-door Jeeps is their size and weight; this makes them less maneuverable in tight spaces or off-road terrain compared to smaller vehicles. They typically don't perform as well regarding fuel efficiency, especially when going off-road. Additionally, their size and weight can make them difficult to handle at high speeds and around sharp corners – something experienced drivers may find limiting in terms of their driving experience.
Keeping Your Jeep Protected With Endurance
No matter what type of Jeep you choose, whether it be the nimble, off-road-ready 2-door Wrangler or the more spacious, family-friendly 4-door Wrangler, keeping up with routine maintenance is key to keeping your Jeep lasting for years to come. While following the maintenance schedule in your Jeep's owner manual can help minimize the chances of unnecessary repairs, sometimes parts break over time, leaving you with an unexpected repair bill. That is where an extended warranty for your Jeep can help.
You can get coverage for unexpected breakdowns and repairs with an auto protection plan from Endurance. All new Endurance customers will also receive Elite Benefits for one year (with a small activation fee). With these perks, you will get two tire repairs/replacements, key fob replacements if lost or stolen, battery jump assistance if your car is running low on power, and flat tire assistance if you experience a blowout or flat tire on the road.
Request a free quote by calling (800) 253-8203 or shop online to learn more about an Endurance protection plan that fits your specific budget and needs. For more information, such as DIY car tips, auto expert buying guides, or vehicle service contract comparisons, visit the Endurance blog.
More like this
Make/Model

If you're the owner of a Honda Accord, you certainly aren't alone. The brand has a great reputation for producing some of the most reliable cars on the road, with..

Read More

Make/Model

The last thing any Ram driver wants is to hear an odd noise while driving down the road, followed by a mechanical issue within their vehicle. Unfortunately, mechanical breakdowns are..

Read More

Make/Model

Finding yourself in the position where you are notified of a recall affecting your vehicle is never a fun situation, but it should require immediate action on your part. Depending..

Read More