For years McLaren and Honda have been working together in the realm of the Formula One Motorsport. That may be about to change. While no formal announcement has yet been made, several inside sources have noted that the separation between the McLaren racing team and supplier Honda has been finalized.
McLaren Looks for a New Formula One Engine Supplier
No public announcement was made. However, McLaren has been noted to already be negotiating with other potential engine suppliers. According to Sky Sport, McLaren will in fact be using Renault engines in the next few seasons. And the formal announcement corroborated that prediction during the Singapore Grand Prix race weekend.
Details of the deal between McLaren and Renault have not been fully made available to the public. What we do know is that McLaren is taking out a three-year engine supply deal with Renault to replace Honda. It is only three years for now because current Formula One engine regulations are set to expire on 2020 for new ones. McLaren is noted to want Renault to offer engines of similar specifications as their work
Honda isn't out of the Formula One game just yet. The racing team Toro Rosso has in fact signed a deal to buy out the Honda power units that McLaren were originally set to buy. It remains to be seen if Honda will officially supply another Formula One racing team on a permanent basis.
Why Did McLaren Separate From Honda?
It was more or less expected that the separation between Honda and McLaren was going to happen. According to Sky Sports, Honda was in a bit of a slump. Their Formula One engines were found to be unreliable and off pace. McLaren used them for three seasons and never made a single podium finish. McLaren representatives told the press that they have been "deeply unsatisfied" (Jalopnik) with the performance that comes from the Honda engines. Once, McLaren regularly competed for world championships before consistently finishing in last place.
F1's ex-chief oligarch Bernie Ecclestone told the press that McLaren's Renault deal is all set for the next year and next seasons. In fact, McLaren's star driver Fernando Alonso is still racing for the team even with the new setup. However Ecclestone does say that McLaren and Honda have been at odds for years and wonders how they will be more satisfied with a new engine supplier.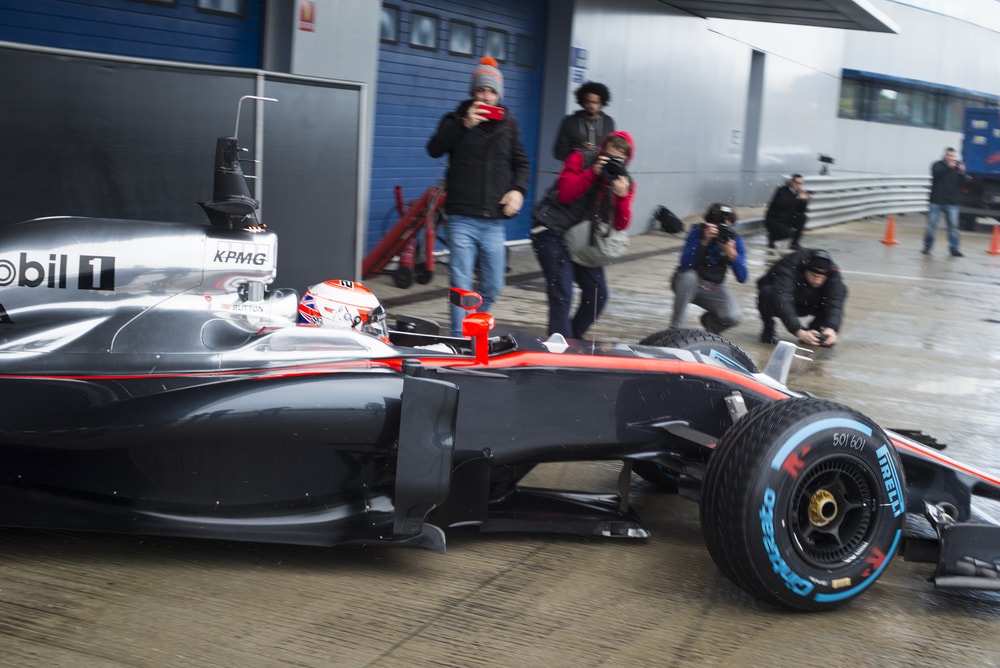 On that note, it was widely reported that Red Bull themselves still aren't happy with their Renault power units. They seem to be only marginally better than Honda's. Red Bull's relationship with Renault was so tenuous that they ended up rebrand their power units as "Tag Heuers" since they felt they couldn't secure a better engine deal anywhere else.
It remains to be seen how this shift and shuffle between racing teams and engine suppliers will work in the long run. One thing is for sure, McLaren and Honda are over. Who do you think would be the best fit for McLaren to manufacturer their new engines? Are you still Team Honda or do you think another auto giant could better fit the bill? Sound off in the comments section below and tell us what you think!
More like this
Motorsports

Being a safe driver doesn't just apply to cars or motorcycles—it includes motorists for every type of motor vehicle and any type of roadway. And with the rise in motorsport..

Read More

Motorsports

The summertime is the perfect time to hit the road for fun and adventure. And for the 2.93 million NASCAR fans across the country, heading off to catch one of..

Read More

Motorsports

One of the biggest names in modern motorsports Jeff Gordon left pretty big shoes to fill when he retired from racing, seemingly forever. Now he mostly provides commentary for NASCAR...

Read More