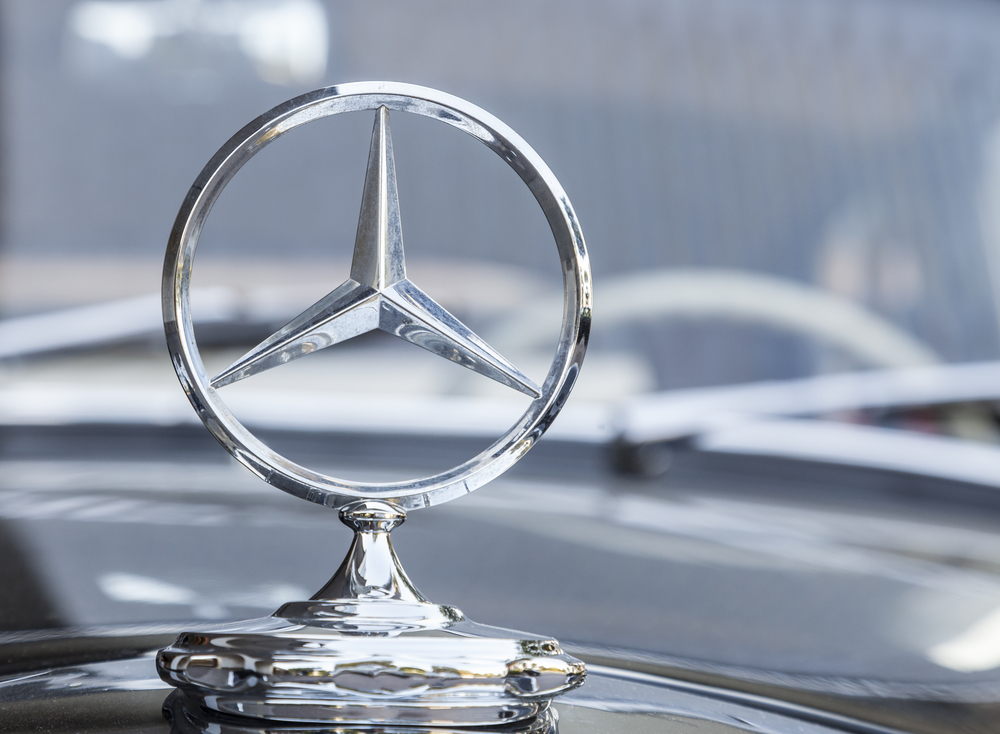 There's no shortage of lawsuits and scandals in the automotive world it seems. With VW coming under fire for their diesel vehicles cheating emissions tests, it seems fellow German automaker, Mercedes-Benz has literally followed suit. Several diesel Mercedes owners have filed a new class-action lawsuit in the United States saying the vehicles also contained a "defeat device" used to cheat emissions testing, just like VW. The accusation was denied by owner Daimler AG.
The U.S. law firm Hagens Berman, has originally filed a complaint back in February, claiming that new tests had shown that Mercedes BlueTEC cars actually produced nitrogen oxide emissions in virtually all road tests that were dramatically higher than in controlled lab tests.
"The fact that Mercedes passed the dynamometer test in all tests, but failed the real world test, is suggestive that like VW, Mercedes is implementing a 'defeat device'," Representatives from the firm said in its complaint filed in the District Court of New Jersey. (Automotive News)
Daimler AG reps countered that statement this month to the press with:
"We consider this class action lawsuit to be unfounded. Our position remains unchanged: A component that inadmissibly reduces emissions is not used in Mercedes-Benz vehicles."
(Forbes)
So what went wrong?
In the case of Mercedes, BlueTEC is a filter system which uses the urea compound in order to remove exhaust fumes of health threatening nitric oxides. The compound is expensive, which is why it's only used in heavier cars like Diamler's large limousines or sports utility vehicles. It's only used in Mercedes vehicles that are equipped with powerful diesel engines.
In February, the complaint previously filed by Hagens Berman only alleged that Daimler knowingly programmed its so-called clean diesel vehicles to emit illegal levels of nitrogen oxide in low temperatures. The lawsuit alleges that the following Mercedes vehicles are affected by the issue: the ML, GL, E-Class, R-Class, S-Class, GLK, GLE, and Sprinter.
"During virtually all real-world driving conditions, we found that Mercedes BlueTEC technology scarcely achieves any meaningful reduction of NOx emissions," the firm wrote to Mercedes-Benz. "Our equipment has recorded levels of NOx emissions between 4.5 and 30.8 times the legal limit in real-world driving conditions." (Motor Trend)
Meanwhile, the U.S. Environmental Protection Agency has begun requesting requested information from Daimler AG in light of the lawsuit but has not officially opened up any investigation.
VW, Europe's biggest carmaker, is facing its biggest crisis in recent memory after it acknowledged last September that it had rigged exhaust emission tests for up to 11 million vehicles worldwide.
Steve Berman, co-founder and managing partner at Hagens Berman, is no stranger to these lawsuits. He played a major role in litigation against Toyota for during the uncontrolled acceleration issue. Berman is also co-lead counsel in ongoing ignition switch case against General Motors.
Daimler AG has gone on record for similar allegations. "We would again point out that it is common that deviations occur in real driving conditions compared with the certified norm values," the statement on their website reads (Mercedes USA).
All of this ties in with the EPA emissions testing in lab environments being criticized for not being accurate. The EPA has since pledged to test every diesel on the road, in order to both ensure that there are no defeat devices present, and to ensure that it's testing methods are closer to how normal drivers will treat their vehicles. No word on when policy will be implemented.
As the various diesel emissions cases progress we will fill you in with the latest updates as they occur. Be sure to bookmark Shoptalk and follow us on Facebook, Twitter, and Google+ to stay up to date and keep in touch!
More like this
News

As we transition away from combustion engines, electric vehicles (EVs) continue to dominate the automotive conversation. The latest development involves Honda's joint venture with General Motors to co-produce affordable electric..

Read More

News

There are a number of important components that allow your vehicle to operate, and each individual piece serves a purpose. Given the intricacies of these pieces, the value is naturally..

Read More

News

For decades, used cars have been the go-to solution for budget-conscious buyers. American shoppers could readily find quality second-hand vehicles for under the average price of $20,000 at most dealerships...

Read More