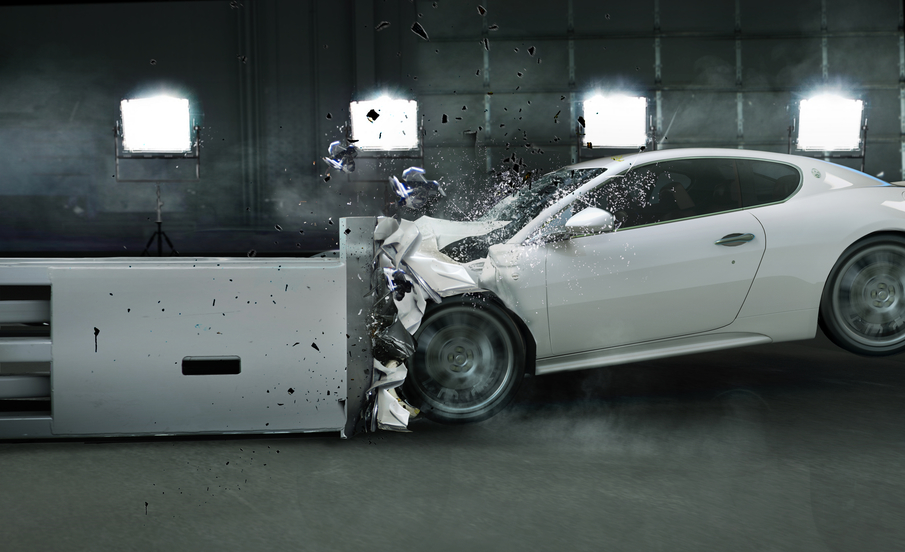 When you buy a car, as an added peace-of-mind, you get certain safety features as standard.  These are the features that adhere to all standards across the world. However, as auto makers get more competitive, one of the things they've begun working towards are innovating and creating new safety features.
Japanese automakers Toyota and Nissan are at the front of the heap, outdoing rivals by offering a suite of advanced safety features at unusually affordable prices.  Soon, they will be introducing the technologies in a push to polish their vehicles' safety credentials as automakers seek to differentiate themselves from rivals.
Nissan Motor Co. will begin offering automatic braking systems as a standard feature in all volume cars in Japan by autumn 20105, starting with the hybrid X-Trail SUV it unveiled today. Emergency braking and other pre-crash safety features — once found only in high-end models — are growing in importance for consumers in developed markets, making them a hot new battleground for automakers. Considering the multiple safety awards the company has it seems fitting that this would be the case.
However, it seems that Toyota has the biggest dog in this bout. Toyota, having consistently re-invented their image many times, seems to be focusing on "safety first." Toyota has announced that they will begin offering automatic braking, lane departure alert technology, and other safety components later this year in a package priced at about $300 in its compact cars. A slightly more advanced version will be priced at about $500 for midsize and larger models.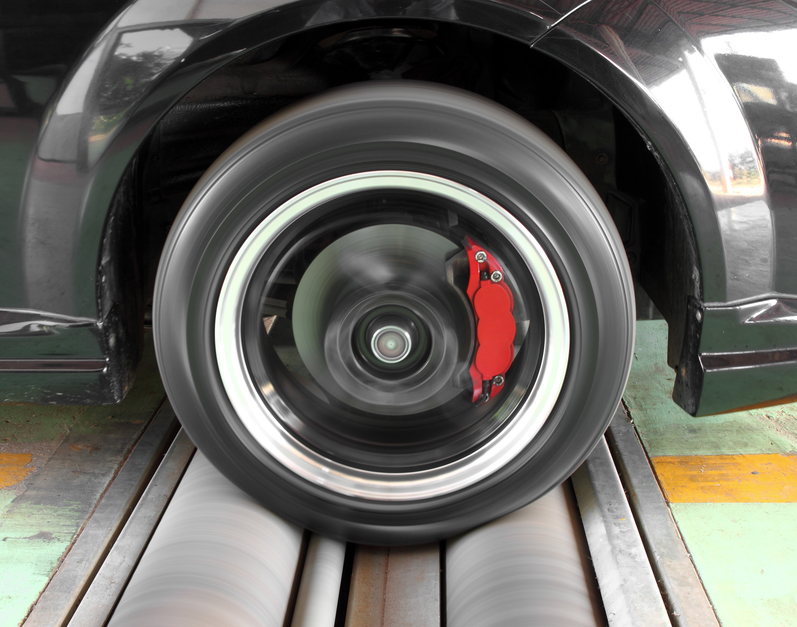 Meanwhile, the Lexus brand will have the most advanced suite of technologies, with prices from about $500 to $635, the automaker said. While these are optional, the hope is that these will improve the standards for vehicular safety and eventually become essential. Toyota has promised to deploy the systems in most light vehicles and trim levels in Japan, the United States, and Europe by 2017. In the U.S., Toyota  these packages will be available first in the RAV4 hybrid and the Lexus RX that will be unveiled this week at the New York auto show, and will continue to roll out to other models throughout the year with these features.
One of the features in Toyota's small cars, an optional collision avoidance system uses a camera and laser radar to detect objects ahead of the vehicle and prompts the driver to brake if a crash is likely, and boosts braking power if the driver reacts. If the driver fails to respond, the system brakes automatically to prevent or mitigate any collision. The small-car system also includes lane-departure technology and a system that automatically switches between high and low beam headlights. The small car package is called Toyota Safety Sense C (TSSC).
In their larger cars, the Toyota Safety Sense P (TSSP) package includes the same features but uses more advanced technology combining a camera and millimeter-wave radar, and is able to identify pedestrians in the roadway. The large-car package also includes dynamic cruise control, which is capable of slowing the vehicle automatically to maintain a safe following distance on highways, and avoid collisions with merging vehicles. The Lexus safety options are slightly more refined and can, for example, warn drivers of dangers through steering-wheel vibrations in addition to audio and visual signals.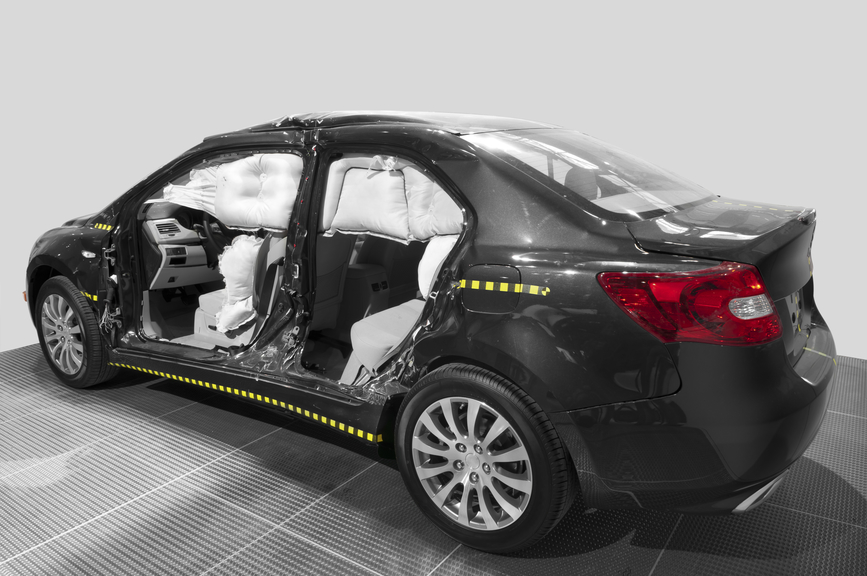 The TSSC package for smaller-sized vehicles, can automatically stop a car traveling at 30 km/hour (19 mph) before impact, and it operates up to 50 mph. So at 50 mph, it can slow a car by 19 mph, dropping the speed at impact to 31 mph and thereby softening a crash. Continental AG supplies this system.
The TSSP package for larger vehicles can stop a car going 25 mph before impact with another vehicle, or trim 25 mph off higher speeds before a crash. Unlike the TSSC bundle, it can detect also pedestrians and prevent the vehicle from striking them at speeds up to 19 mph. In Japan, the TSSC system is optioned as part of a 50,000-yen ($420) package on the upgraded Corolla going on sale Wednesday. The package does includes other added functions such as traffic jam assist.
The safety announcements represent the latest move by automakers to offer advanced safety technologies at affordable prices in mainstream vehicles. A while ago, systems such as active cruise control and automatic braking were once found exclusively in upscale cars as options costing upwards of $1,500. These systems are indeed the basic building-block technologies that will underpin future autonomous cars.
More like this
News

Now more than ever before, consumers and automakers are looking at alternative sources of transportation and different ways to power automobiles. More likely than not, the automobile industry is going..

Read More

News

You're likely familiar with the microchip shortages in the auto industry, given its widespread coverage in recent news. If you've been car shopping over the past few years, you've likely..

Read More

News

According to the Federal Highway Administration, trucks and SUVs have outnumbered cars in every state since 2018. While these bigger, more powerful vehicles certainly have their uses, a new report..

Read More