What makes an automobile a "collectors' item," or rather what does it mean for a car to be considered a classic? Does the car have to be some sort of landmark? Does the car have to be ultra rare?  Does the car have to be designed by NASA or be able to drive on land and water? Actually, it's none of these. Some cars start off unknowingly as landmarks for their brand. In these cases, that specific model gets discontinued, and what's left becomes so rare that the car actually increases in value. However, what really determines a car's consideration for "classic" status is time.
While every year new vehicles are released and older ones retired, the same thing happens for vintage vehicles. As every year passes, certain vehicles can increase in value and rarity just by merely existing. Now is the moment for several famous/infamous cars to take their place in the pantheon of classic and remembered vehicle icons, and we will give you an inside look at them all below!
1986 Ferrari Testarossa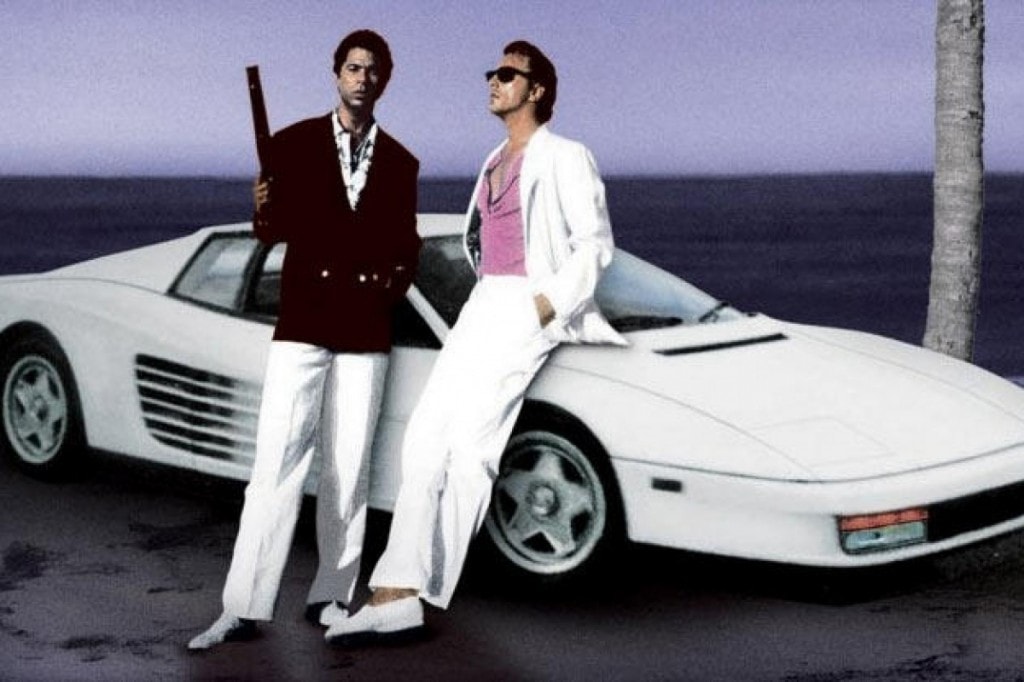 Thanks to the hit franchise, Miami Vice, the Ferrari Testarossa has become an icon not just among auto fans, but 80s nostalgia lovers as well. This slick ride was made famous by Don Johnson in the later seasons of the hit police procedural and while it was produced in high numbers (no doubt due to demand), this car's style never really went out of fashion even on the day the day that Johnson and took off his unconstructed blazers and Beltrami slacks for the last time. This is a 12-cylinder beast with a famous name that's anything but a cliché today as both pastel-dreamers have begin to assemble collections of cars that spoke to them as kids. The days of good $50,000 TRs are about over.
Lamborghini Diablo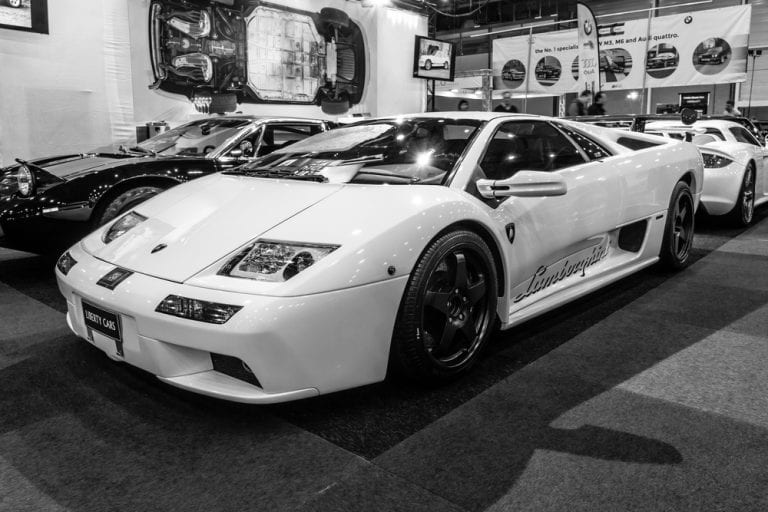 The last of the iconic Lamborghini Diablo was made in 2001, well over a decade ago. And much like the dark entity it's named after this landmark supercar is fading away to the shadows. With a V-12 engine that's loco and a sleekly timeless design that looks more like something Batman would ride through the roofs of Gotham, it was the first Lamborghini capable of attaining a top speed in excess of 200 miles per hour. The car is seemingly named after the devil himself but in reality it is a name carrying Lamborghini's tradition of naming its cars after breeds of fighting bulls. Less than 3000 of these beastly machines were produced. This mid-engine speedster is now a hot item for any auto enthusiast with a serious collection and upwards of $100 thousand US to spare.
Ferrari 308/328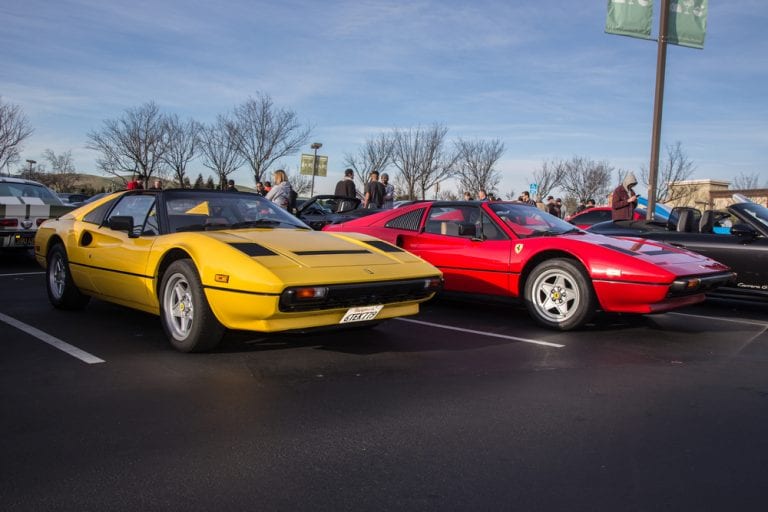 It is true that these cars were produced in incredibly large numbers for Ferrari (almost 20,000 between the Ferrari 308 and 328), but it's a drop in the bucket compared to vintage Porsche 911 (and look what how high those prices have gone). These are among the last Ferraris that a real gearhead can indulge their inner-mechanic on, and there is large community of enthusiasts and parts suppliers as well as the Ferrari Chat forum where every conceivable 308/328 question has been asked and answered. Early fiberglass 308s are the lightest, rarest and most desirable. Carbureted, two-valve injected and Quattrovalvole 308s and 328s have their fans and detractors alike. Buy on condition, records, books and tools. Examples of both the 308 and 328 have exceeded $100,000 at auction and the last good cars priced in the 30s were likely sold in summer 2014. Act now.
Third-generation Mazda RX7
You may be familiar with the later models that had been souped-up for the Fast & Furious movies but not this model. Japanese collectible vehicles, particularly of the rare Japanese Domestic Market or "JDM" stripe, are rapidly appearing on the radar of US collectors. The third-generation Mazda RX-7 was barely sold in the U.S. despite making quite a name for itself in that time. With a lightweight chassis, twin-turbocharged rotary engine and drop-dead gorgeous looks, the few really nice survivors are quietly escalating in value.
Porsche 996 Turbo
As we predicted three years ago, every flavor of air-cooled 911 Turbo is hot and getting hotter by the day. The 930s, 964 and 993 Turbos of the world are all six-figure cars for the right examples — it's time to pivot and look at the air-cooled cars, we think. The 996 series has been tarred by the fear of intermediate shaft bearing failures that can take out an engine with no warning. But the Turbo used a different design and it's bullet-proof. Amazingly, these cars (which are closely related to the million-dollar 959 under the skin) can be had with low miles in the mid-30s. This is where the smart under-$100K Porsche money is quietly going now.
While not every car will go down in history as a "classic car," you never know which one will make it into the history books next. So if you see any of these cars at a junkyard waiting to be restored, or even at an auction house (if you've got the dough) snatch them up while you can. Even if you aren't interested in owning one just the sight of one of these automotive classics is well worth the story.
More like this
Rewind

Can you feel it? There's a big change coming in the American automotive landscape. For the past couple of years we've seen the steady increase of sales in trucks and..

Read More

Rewind

Ever-increasing numbers of cup holders large enough to accommodate super-sized jugs  and an expanding suite of electronic features and entertainment invade our vehicles. However, there comes a time where we..

Read More

Rewind

The Corvette is not just an "American classic," it's one of the most famous cars around. There are so many models and variations that every fan probably has a favorite...

Read More