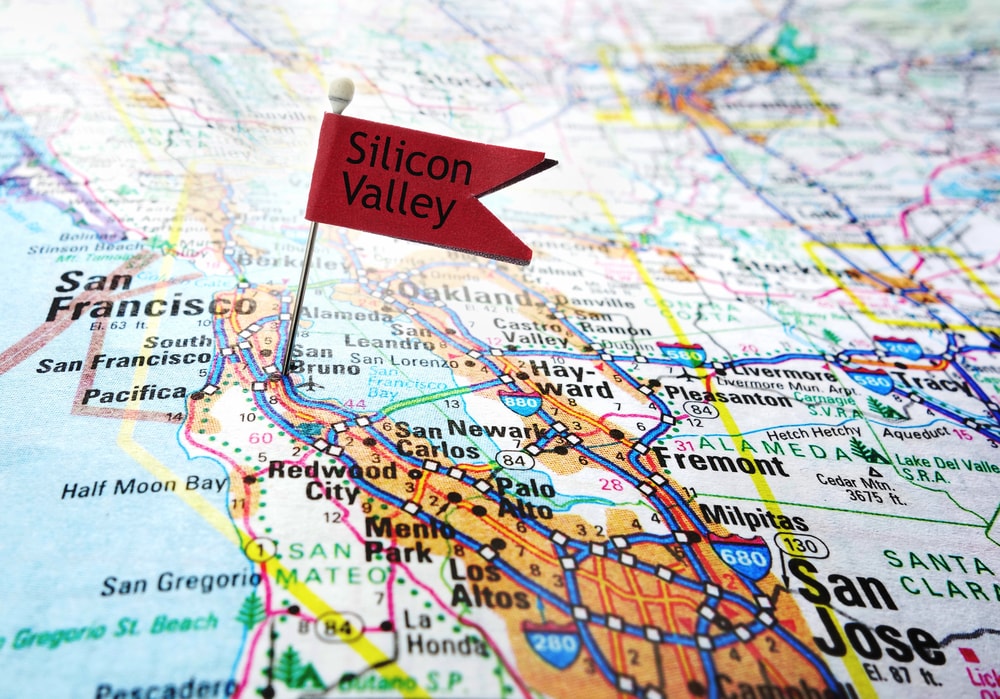 A few weeks back we went over some of the larger trends in the auto industry. One of these was in regards to automakers pulling for more talent form the tech sector in Silicon Valley in order to compete with Silicon Valley themselves. Automakers don't have to just race one another they have to compete with the likes of Apple Inc., Uber Technologies Inc. and Alphabet Inc.'s Waymo. All regarding advances in autonomous driving and alternative energy cars. According to Forbes, the Detroit 3 and other car companies are opening about 5,000 U.S. jobs in software and electronics product development. That makes up an estimated of 1/3rd of their unfilled positions according to estimates consultant AlixPartners (AutoNews).
A big advantage that automakers have over Silicon Valley is their ability to put new products on the road faster than tech companies. That is appealing towards auto-techies in the job market. All the more is that many tech and engineering grads ready for a career may find cost of living in Detroit much more reasonable than put in California.
New Blood is the Life Blood of Every Company's Blood
 
In a new push to bring in young talent straight out of school, Detroit is currently undergoing a huge Silicon Valley makeover. GM is reportedly is spending $1 billion in order to renovate their 60-year-old Technical Center in the Detroit suburb of Warren. Meanwhile Ford is set to upgrade their 1950s-era Dearborn campus to add green spaces, walking trails and trendy eco-friendly designs, such as a cylindrical glass tower they call a "Sustainability Showcase."
There are even reports of auto companies adopting the more casual atmosphere of silicon valley startups such as a "work in your pajamas option."
Of course it remains to be seen if this will work. The Detroit automakers have often been criticized for still holding on to older ways of thinking. For instance Auto News reports that some car companies may yet still prefer to offer competitive benefits and salaries as opposed to more unorthodox incentives or big bonuses.
Some automakers just flat-out disagree with this strategy. Sergio Marchionne, CEO of Fiat Chrysler Automobiles, has been on the record that trying to replicate Silicon Valley in Detroit is a fool's errand. While Fiat Chrysler has formed a partnership with Waymo to convert Chrysler Pacifica minivans into robot taxis, Marchionne says:
"I have no intention of re-creating Silicon Valley in Michigan, to develop it internally and try to replace the creativity and level of capital that's being attracted by Silicon Valley would send any car company into bankruptcy."
Meanwhile Ford and GM are set on this big gamble. In the case of Ford, they just picked up 400 employees from BlackBerry in an effort to create wireless technology That is roughly doubling the number of connected-car engineers at the automaker. They have also acquired the self-driving startups Argo AI, Velodyne LiDAR Inc. and Pivotal Software Inc.
Meanwhile, GM snapped up the self-driving software startup Cruise Automation last year. This was before they nearly tripled that company's staff to 150. As of this writing they are having a big expansion in their San Francisco office to 1,100 engineers. This info was recovered from a publicized application made to California's Economic Development Board.
So is Detroit wise to go all in on the Silicon Valley upgrade? Or are CEOs like Marchionne correct in that working WITH Silicon Valley as opposed to competing is the right way? Sound off below.
More like this
Tech

Artificial intelligence (AI) is everywhere at the moment. With the rise of Midjourney and ChatGPT, it's been dominating the headlines for the last year or so, but these applications are..

Read More

Tech

Technology has changed many aspects of people's daily lives. Things like phonebooks and VCRs have given way to devices and systems that make accessing information quicker and more convenient. Artificial..

Read More

News

Since the early days of the automobile, carmakers have sought to introduce ever-increasing levels of automotive technology to their offerings. General Motors gets credit for the first automatic transmission in..

Read More