After months of speculation, Google and Fiat Chrysler Automobiles have made their partnership official. And their first child together after this coupling is appropriately a self-driving minivan.
These two companies will put their brains and vast resources together to design, build and over 100 Chrysler Pacifica hybrid minivans. And it gets better: the projected release date for the project will be the end of THIS YEAR. This is historical in a number of ways. First off, is that it marks the first time that Google has ever worked on a joint project with a major automaker. Second, this provides a significant leap forward for Google who has long been working on designing a self-driving car since the start of 2009.
"FCA will design the minivans so it's easy for us to install our self-driving systems, including the computers that hold our self-driving software and the sensors that enable our software to see what's on the road around the vehicle," Google said in a written statement (Autoblog) "The minivan design also gives us an opportunity to test a larger vehicle that could be easier for passengers to enter and exit, particularly with features like hands-free sliding doors."
If Google and FCA truly intend to launch their autonomous minivans as true competitors to traditional public transportation options, all of these developments are integral. Chris Urmson, director of Google's self-driving vehicle project, told the press that Google and FCA has found a tremendous opening for a potential business model during a recent public meeting on autonomous vehicle operations.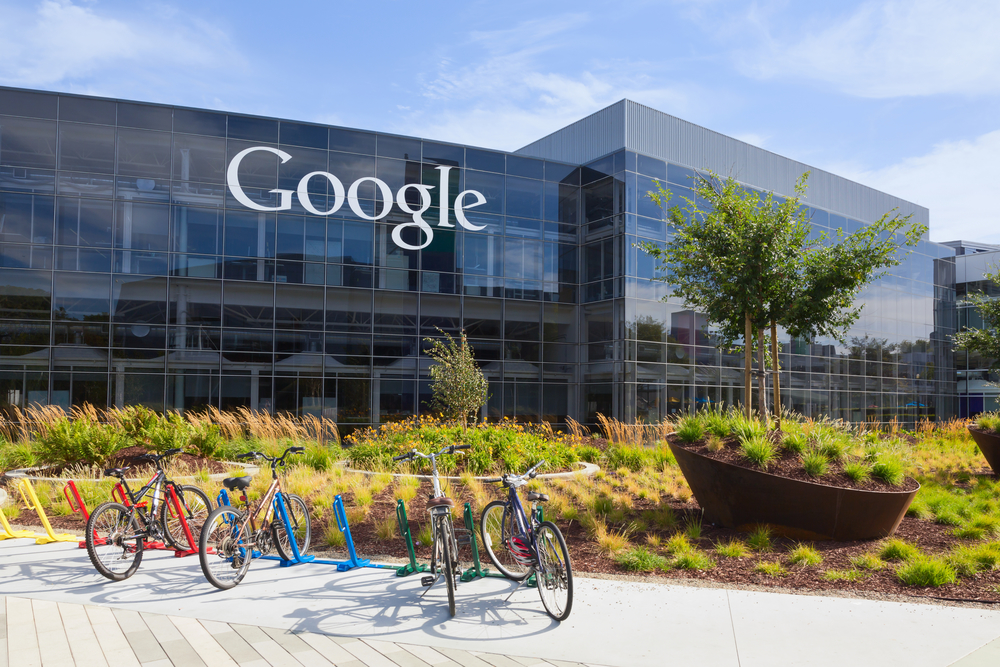 "Public transit executives could be buying autonomous minivans rather than expensive buses," he said. "Federal standards determine what kinds of vehicles cities can use for transit. This needs attention."
The reason the Pacifica was chosen was because Google's engineers saw the potential for an all-new minivan. This January, during the North American International Auto Show in Detroit, Chrysler debuted the vehicle with sales of the non-hybrid versions of the van going public in April.
FCA CEO Sergio Marchionne has consistently talked up this partnership and hopes that there will further collaboration between his company and Google in the future. "This first phase of the operation is very targeted. It's designed to take Google technology into the minivan. It's very, very focused," he said to Automotive News.
Of course, this is not Google's first experience with hybrids in general. Google's test fleet for their autonomous vehicle project included over 70 vehicles including the Lexus RX 450h before making things official with FCA. Now both companies have over 100 autonomous minivans set on being part of this new, making the test fleet more than twice their original size. According to Google's spokesperson, the autonomous minivans will be tested on private tracks well before they are driven on public roads.
This month saw both companies indicating that they will focus a lot of effort into the autonomous minivans, which would require no human intervention from the start to finish of a journey. Google alone has made strides in terms of lobbying both California and federal regulators to remove requirements for steering wheels and brake pedals on autonomous cars. So far, Google's push has been rebuffed by regulators. With federal and state authorities continuing to go over rules and regulations on autonomous operations, it is still murky as to whether or not the autonomous Pacifica fleet would also undergo a redesign to include those requirements.
This partnership was inevitable on many ways. Google has long indicated a desired a partnership with an established automaker since they began exploring the commercial possibilities of self-driving technology. Chrysler had not made any significant investments in autonomous vehicles prior or any in the general prospect of future of mobility. John Krafcik, CEO of Google's self-driving project and auto-industry veteran told reporters that he believed the minivan was perfectly suited for the next steps of autonomous driving (Autoblog):
"FCA has a nimble and experienced engineering team. The opportunity to work closely with FCA engineers will accelerate our efforts to develop a fully self-driving car that will make our roads safer and everyday destinations within reach for those who cannot drive."
While Google says that their relationship with FCA isn't exclusive (talk about commitment issues) either way this is a huge step for the unions between Detroit and Silicon Valley.
More like this
Tech

Technology has changed many aspects of people's daily lives. Things like phonebooks and VCRs have given way to devices and systems that make accessing information quicker and more convenient. Artificial..

Read More

News

Since the early days of the automobile, carmakers have sought to introduce ever-increasing levels of automotive technology to their offerings. General Motors gets credit for the first automatic transmission in..

Read More

Tech

Believe it or not, it's almost December. And chances are ads plastered all over TVs, billboards, social media feeds, and more have reminded you that the holiday season is here,..

Read More