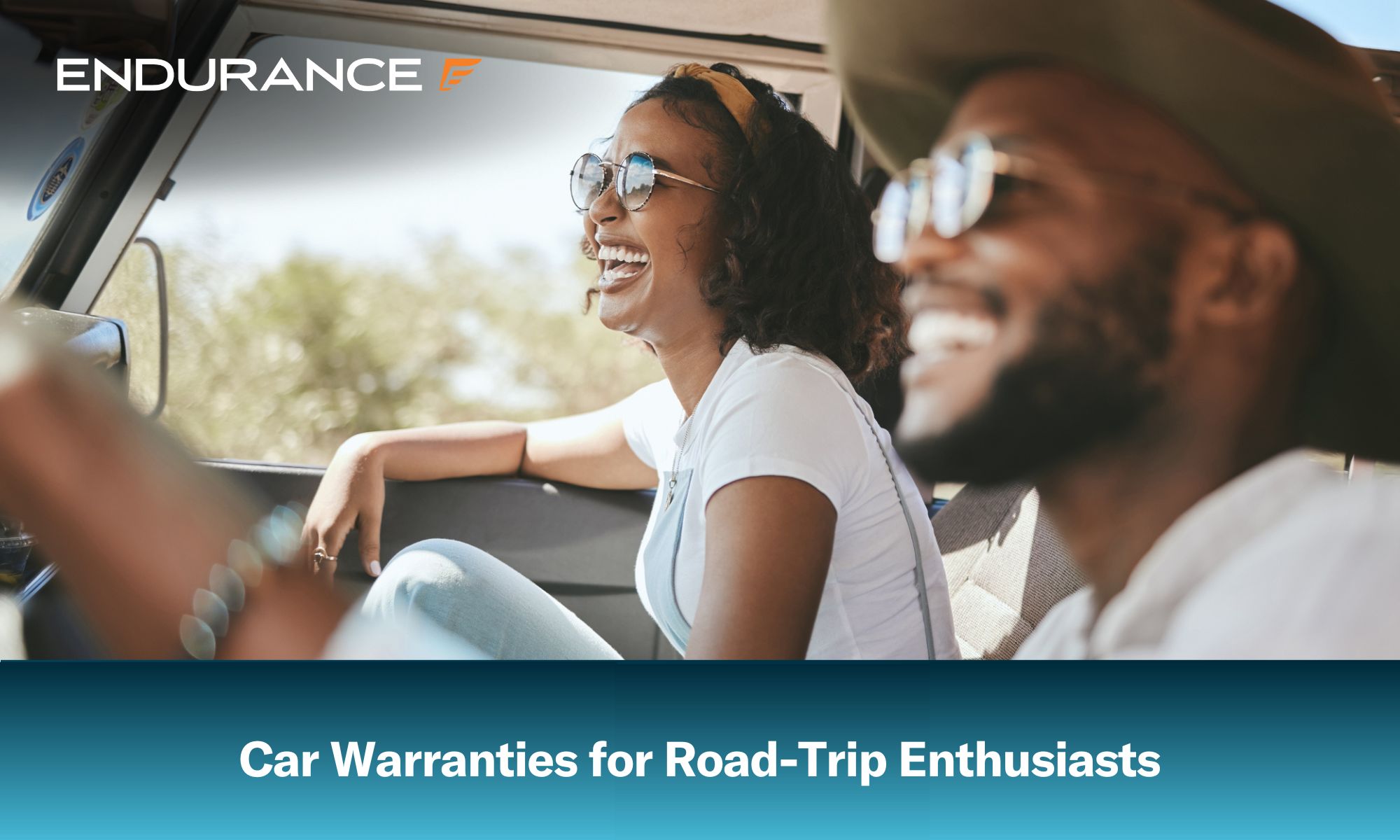 In the warmer weather of summer, many people plan off-road excursions and road trips with the entire family. The only thing that can ruin these outdoor adventures is an unexpected mechanical breakdown that occurs while driving, leaving you stranded without a car and a vacation cut short.
An excellent way to protect against this opportunity is to invest in an extended warranty to safeguard your car once the manufacturer warranty or dealership warranty has expired. Even for vehicles with off-road capabilities or those built for long-term journeys, it's never possible to expect when a breakdown will occur, but having an extended warranty can help cover some of the repair costs. Learn everything there is to know about the benefits of investing in an extended warranty prior to your summer road trip.
Understanding the Needs of Road Trip Enthusiasts
For the true thrill-seekers who are always hitting the road to see sights such as the Grand Canyon or other national parks in North America, ensuring your vehicle remains protected is important. When you're on the road and deep into your journey, the last thing you want to experience is a breakdown that cuts your trip short. Not only do you need your car in working order to get to your destination, but you also need to know there is a reliable place to get your vehicle fixed.
This is why vehicle service contracts, also known as extended car warranties, can be so beneficial for road trip enthusiasts. These can allow travelers to have worry-free trips without thinking about what they will do in the event of a breakdown. Most vehicles begin to break down around 100,000 miles, which is not easy for the average person to reach quickly, but road-trip enthusiasts will reach it quicker than most.
Key Benefits of Comprehensive Coverage for Road Trips
With the importance of why road-trip enthusiasts, in particular, need extended car warranties for their day trips or longer trips outlined, it's important to look at some of the primary benefits comprehensive coverage offers.
Financial Protection Against Mechanical Breakdown
First and foremost, the most important benefit that extended warranty contracts provide to road-trip enthusiasts is financial protection against mechanical breakdowns. Depending on what breaks in a vehicle, the cost of repairs, when paid out-of-pocket, can quickly reach thousands of dollars at a minimum. Being forced to meet this cost can be a challenge, but if the repair is covered under your extended warranty, the cost could be reduced by a wide margin. Considering road trips are expensive on their own, it's important that off-roaders or travel lovers have enough money to dedicate to their trip rather than to car repairs.
Having Access to Towing Services
As mentioned, the last thing any driver wants to deal with while on a road trip is a car breakdown. However, this situation is only made worse if the damage is so bad that the car cannot be driven. For those who are off the beaten path and unsure about the area they are in, contacting a tow truck can be a challenge. However, extended warranty contracts, such as those offered by Endurance, often come with bonus perks such as roadside assistance at any hour of the day. This can help get your vehicle to a certified repair shop as soon as possible.
Bonus Perks Which Ensure the Trip Continues
Finally, extended warranty contracts do more than just save money. Bonus perks such as rental car reimbursement or trip interruption coverage can help you get back onto the road as soon as your car gets into the repair shop. While the shop works on the car, you can resume your trip and stop on the way back to grab your vehicle.
The Importance of Nationwide Coverage and Flexible Repair Options
When traveling around the country, having a basic extended warranty package may simply not cut it. Ensuring your coverage is nationwide by double-checking that the extended warranty package provides access to a variety of different authorized repair facilities around the country. Additionally, the best extended warranty packages offer flexible repair options where you can pick up your vehicle at any point. This allows you to continue your travels without changing your plans to pick up your vehicle.
How to Secure Peace of Mind and Protection on the Road
The last thing anyone should deal with on a fun road trip vacation is stress, but breaking down in the middle of nowhere without access to a tow truck or repair shop will cause that. Protecting your vehicle with an extended warranty is the best way to ensure that you will have peace of mind. To put into perspective how beneficial extended warranty packages can be on the road, a real-life testimonial from travel blogger Mapping Megan can help.
This blogger discusses how their vehicle began smoking in the middle of their journey, only to notice multiple leaking fluids when they opened the hood. They received instant roadside assistance when they contacted their car warranty company and even received a trip interruption reimbursement as a result.
Choosing the Right Car Warranty for Road Trip Enthusiasts
With all of the above benefits outlined, it's worth learning how actually to choose the right extended warranty for your vehicle. The following three factors are
1. Consider the age of your vehicle.
Certain extended warranty packages are geared towards certain types of vehicles, such as those which currently have high mileage. This is exactly why a vehicle's age should be considered when looking at different extended warranty options. However, for road-trip enthusiasts who travel long distances quite often, the age of your vehicle may be low, but the actual mileage may be high.
2. Think about what your road trips involve.
You can choose to go on different types of road trips, including city road trips, country road trips, and more. Consider what most of your road trips involve and what types of breakdowns pose the most risk based on that.
3. Request quotes to compare offers.
Finally, before settling on an extended warranty, consider different quotes from extended warranty companies to see which offers the most for the least price. This can help you narrow down an option that gives you everything you need in terms of protection while also not breaking the bank.
Testimonials and Reviews About Endurance Coverage
The benefits of extended warranty packages cannot be overstated for road trip enthusiasts. As mentioned by the many different testimonials for Endurance auto packages, the benefits of an extended warranty include some of the following mentioned:

"When needing repairs Endurance came through with no problems. Calling customer service today I got all the friendly help that I needed. So far they have been excellent." – Stephen S., Trustpilot

"Once the repair shop talked with a representative of Endurance everything went great. My repair was made and covered by this warranty." – Rhonda S., Trustpilot
Protect Your Car, Truck, or SUV With Endurance
Choosing the right extended warranty will be difficult for all outdoor enthusiasts, but it is crucial for those who are worried about being left unprotected on the road. Endurance Warranty offers three primary auto warranty packages for you to consider and customizable options based on your needs. With protection ranging from high-level state component protection with the Secure Plus plan to near bumper-to-bumper protection with the Supreme package, there is something for every driver.
Additionally, each extended warranty contract offered to thrill-seekers by Endurance comes with one free year of Elite Benefits, which provide bonus perks for a small activation fee. These perks include 24/7 roadside assistance, reimbursements for up to two tires per year due to road hazards, up to $1,000 in total loss protection, and much more.
Ensure your vehicle is protected, and reach out to our award-winning customer service team. Call (800) 253-8203 and request a FREE quote! Or you can also see your price online today.
More like this
Travel

Thanksgiving is fast approaching, and if you're like many across the country, you're probably gearing up to head home (or somewhere) to spend quality time with loved ones and enjoy..

Read More

Travel

With the end of summer near, the Labor Day holiday weekend is just around the corner. It also means that millions of drivers will be hitting the highway for one..

Read More

Travel

Whether you like it or not, sooner or later, summer will end, so you're going to want to make the most of what's left. And for many, the best way to..

Read More