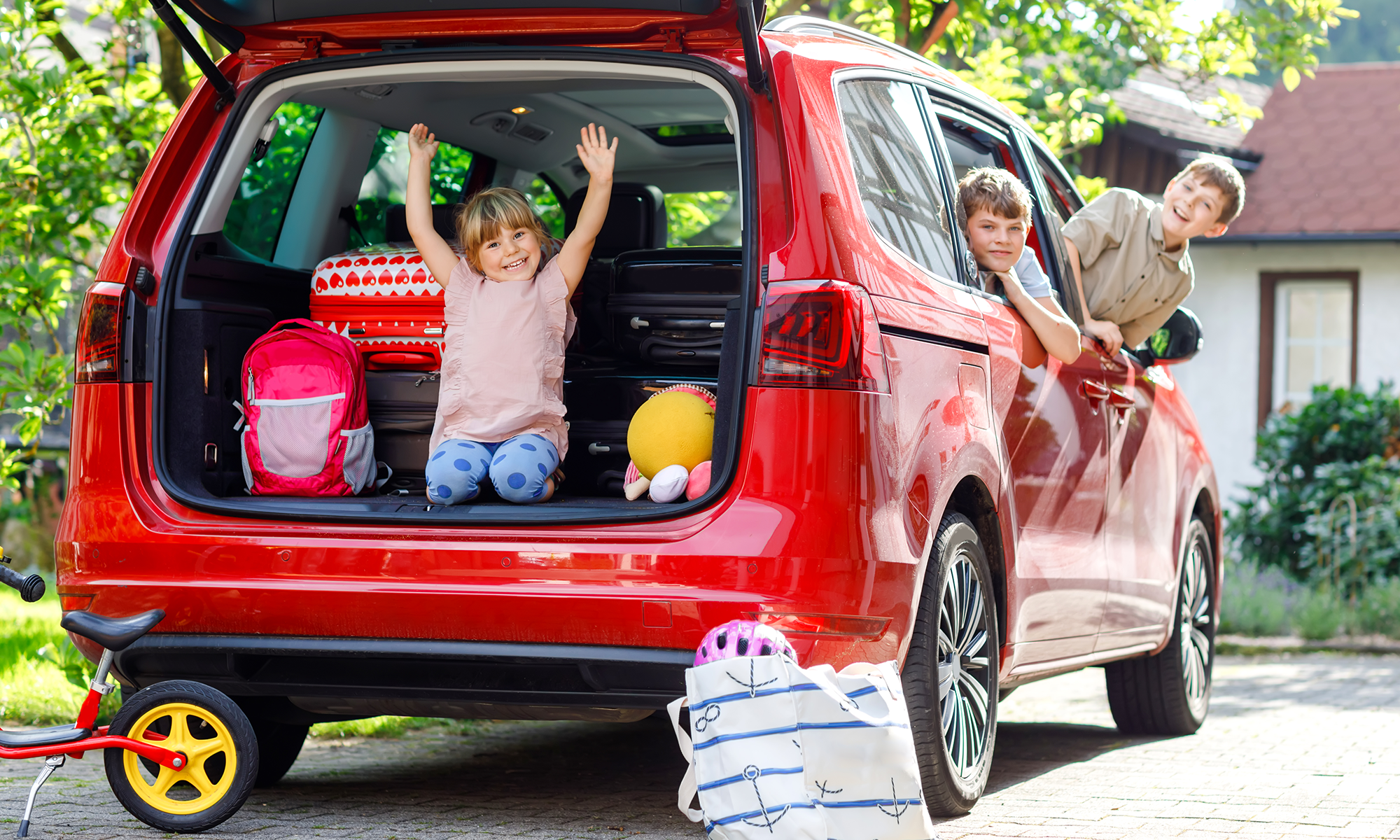 Whether you like it or not, sooner or later, summer will end, so you're going to want to make the most of what's left. And for many, the best way to enjoy the last few weeks of their summer vacation is by packing their cars and heading off on a last-minute road trip. But as with any trip, whether a long road trip across the country or a day trip to the beach, if you aren't prepared, you can easily forget something important.
Instead, whether you've been planning your next road trip for months or it's a spontaneous adventure, having a road trip checklist can help ensure you're ready to hit the road.
Last-Minute Road Trip "Musts"
Spontaneous trips are often the most fun, but it pays to keep a few things in mind before you head out on one. Always follow these simple steps, and you'll have everything you need for a great day out:
1. Plan Your Trip
You might not have much time to do it, but any planning is better than none. So even if you're taking a last-minute trip, try to plan out a few key parts of your journey:
Choose Your Destination(s)
You could head out with nowhere in mind, but choosing destinations in advance is recommended if you want to get the most out of your time. Whether it's a spot of hiking at a national park, relaxing by a lake, or cooling down at a water park, figure out where you want to end up—and maybe add some stops along the way!
Plan Your Route
Once you've decided on your destinations, you'll want to plan how to get there. Do you go to your main destination first, then hit up any fun or random stops you want to see on the way back? Or does it make more sense to do and see everything else before arriving at your main destination? Are there gas stations along the route? How about rest stops or places to stock up on food and water? Whether you have a go-to road trip app or prefer an old-school paper map or a printable one, planning a route is the best way to ensure you have the best road trip possible. However, keep an eye out for weather and traffic patterns on the way, as they can easily make a well-planned route turn into one filled with potentially avoidable stress. 
Book Accommodations
If you're thinking of staying away overnight, make sure you have accommodation booked ahead of time. Fail to do so, and you risk spending hours driving searching for a motel with vacancies. Thankfully, services like Airbnb make finding a place to stay quick and easy, so there's really no reason not to tick this box before you leave.
Download the Apps You Need
Technology is a godsend where travel is concerned, and road trips are no exception. Along with the basics like Apple or Google Maps, both the Apple and Android app stores are full of useful tools that make summer excursions so much simpler—whatever you can think of that might help, it almost certainly exists. Or, you can keep it simple and create a playlist of your favorite tunes, audiobooks or podcasts on your phone to enjoy, which can also be handy in case you find yourself on the open road or in remote areas without a good cell or wifi signal. The Endurance Mobile app, in particular, can come in very handy, giving you instant access to your policy information in case of a breakdown, including being able to call for 24/7 roadside assistance and towing to help get you back on your trip fast. 
2. Pack the Essentials
You'll need to pack a few things, but having a last-minute road trip packing list always helps. Of course, you'll need your driver's license, but if this is more than a simple day trip, you'll need clothes and a toiletry bag with a toothbrush, toothpaste and so on. But, with a fully stocked roadside emergency kit, other road trip essentials can be helpful:
Car owner's manual

(often found in your glovebox)

Tool kit

Spare tire, tire iron, & car jack

Jumper cables/car starter

Foam tire sealant

Tow strap

Duct tape

Paracord and bungee cords

Map & compass

Flashlight with spare batteries

Reflective warning triangles or road flares

Glowsticks

Whistle/air horn

First aid kit

Fire extinguisher

Portable charger (phone & other electronics)

Waterproof matches/long-burning candles

Reusable water bottles or travel mugs

Road trip snacks (trail mix, dried fruit, chips, etc.)

Sleeping bag or blankets

Hand sanitizer

Bug spray & sunscreen

Rain jacket or poncho
Along with these helpful things, it would also be beneficial to familiarize yourself with any extended warranty or vehicle service contract you may have. For example, check to see if you are limited in where you can take your vehicle for repairs. Or if your policy comes with roadside assistance, trip interruption coverage, or rental car reimbursements, all of which you'd receive for free with an Endurance auto protection plan and can help you be even more prepared for the unexpected.  
3. Prepare Your Vehicle
Few things can turn a relaxing road trip into a stress-filled one like an unexpected breakdown can. To help you avoid being stuck on the side of the road waiting for a tow truck, make sure your vehicle is in good shape. Especially because the summer heat can take a toll on your car's components, so it's worth keeping that in mind as you carry out the following maintenance checks:
Check Tire Pressure & Tread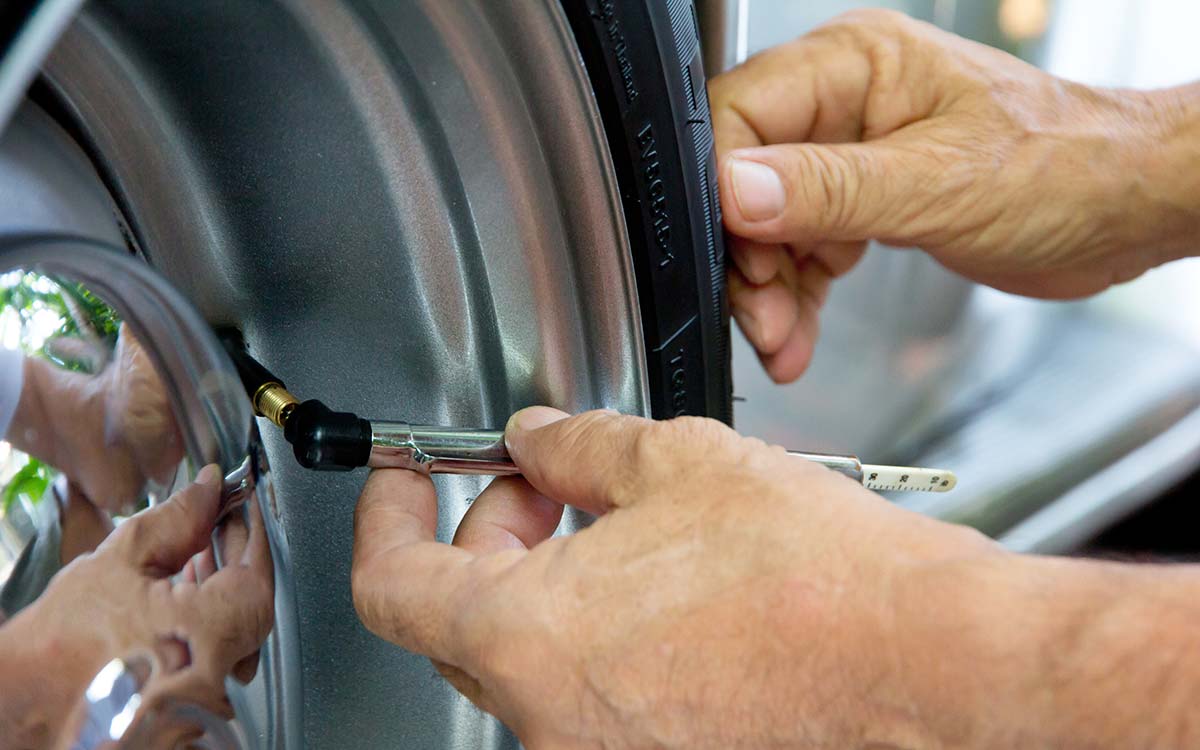 While drivers may know that the cold weather can affect your car's tire pressure, so does the summer heat. In fact, every 10-degree increase in temperatures can increase your car's tire pressure by one PSI by 1. So if it gets hot enough, your car's pressure can build up beyond the recommended limits, putting you at risk for a potential blowout. So to help you be prepared, check how your tires are doing and inflate or deflate them as necessary based on your car's recommended tire pressure, which you can find in your car's owner's manual or on the tires themselves. You should also consider the temperatures you'll be facing along your trip, as it may be helpful to underinflate your tires slightly if your destination will be hotter than where you're starting. 
Checking the tire tread is also just as important, as tires with low tread will have a harder time gripping the road, which can be dangerous if you find yourself driving in heavy rain or on slick roads. You can quickly check your tires' tread with just a penny! Simply place the coin into the groove of your tires with President Lincoln's head facing down. If you notice that the tread doesn't reach the top of Abe's head, you know it's time to replace your car's tires. And if you get a flat tire on your journey, be sure to check any spare tire(s) you may have.
Check Wipers
Along with properly treaded tires, having working windshield wiper blades is a must when driving in the rain; otherwise, you'll have real trouble navigating the roads. To check, turn on your vehicle and activate your wipers. You should be all set if they clear off your windshield of wiper fluid without leaving streaks. However, installing a new set is highly recommended if the results are streaky.
Check Lights
Get someone to walk around the car while you turn all the different lights on and off. Changing the bulb is generally relatively straightforward and won't cost you much if any of them aren't working correctly. And speaking of lights, it's also worth checking if any of your dashboard warning lights are on, and if so, taking care of the issues before heading off on your trip.
Check Your Maintenance Schedule
Essential maintenance like regular oil changes is crucial to your car's health, and your manufacturer will have a recommended schedule that you should be following. Take a look in your owner's manual to see how often you should be doing specific maintenance and follow it as closely as possible.
Top Off Fluids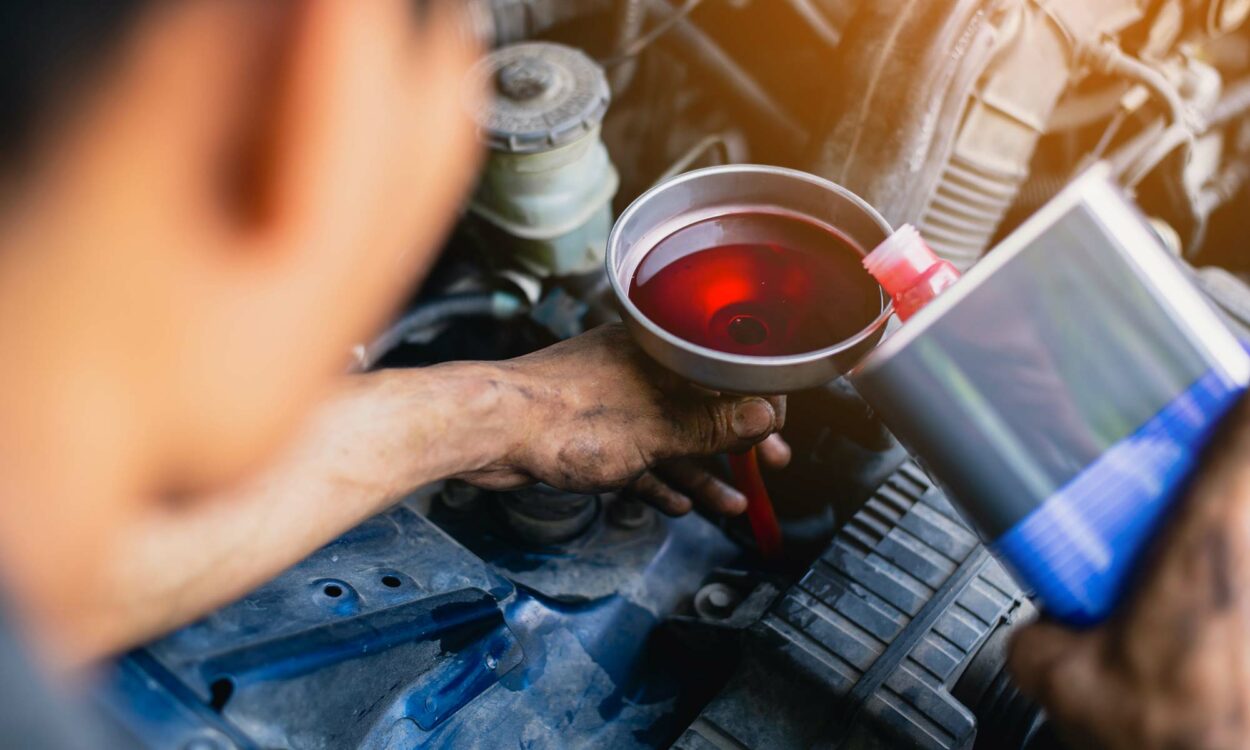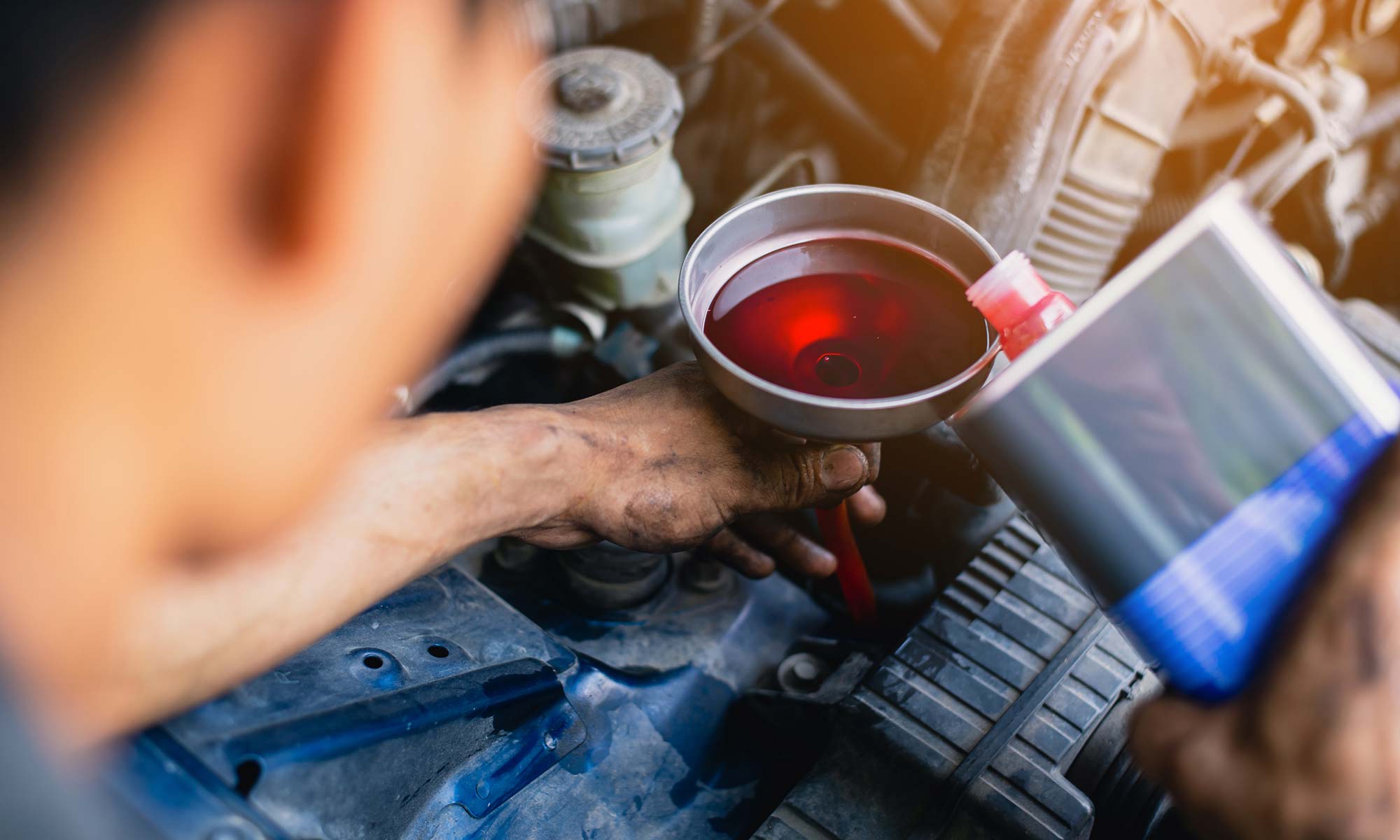 Along with gasoline and oil, cars have other essential fluids needed to stay running, such as transmission fluid, brake fluid, coolant and more, with most being simple to check and refill yourself. And while this may seem like a small maintenance thing that wouldn't matter much in the long run, having them topped up can prevent more severe breakdown problems—like a dreaded blown head gasket.
Clean Inside & Out
While not exactly a "check," if you're going on long drives, you'll want to make the interior as clean and comfortable as possible. As for the outside of your car, car washes (especially regular car washes) can help keep your car's body and paint free of any potential issues like rust.
Road Trip Worry-Free with Endurance
Whether it's last-minute or one you've planned all summer, it's always important to be prepared for any road trip. After all, a little planning can go a long way toward making things go smoothly, especially when taking a long car ride. Unfortunately, however, even the most well-prepared and maintained cars can experience a breakdown every now and then. And if you have an older, used car outside of its factory coverage, you'd be on the hook for those repair bills on your own, but not when you have an Endurance auto protection plan. 
Like a factory warranty, each Endurance plan can help protect you and your vehicle from expensive repair bills while also giving you other great perks and benefits most automakers can't match. For example, while most factory warranties or extended warranties from your car's automaker may limit you to getting repairs done only at a dealership, Endurance allows you to go to any certified repair facility or ASE Certified mechanic—including your dealership. 
You'll also automatically receive perks like 24/7 roadside assistance, trip interruption costs, and rental car reimbursements, which are particularly useful for frequent road trippers. But that's not all, as you can also enjoy even more perks and savings with a full year's worth of Elite Benefits, including tire repairs or replacements, key fob collision discounts, and more, just by being an Endurance customer.
Get started protecting your car from expensive repair bills today by requesting your free, no-obligation quote. Or, if you'd like to learn more about how Endurance can help you and your vehicle, including plans starting at just $79/month, give the award-winning Endurance customer care team a call at (800) 253-8203. You can also find even more great articles by visiting the Endurance blog, including even more road trip tips, extended warranty coverage comparisons, vehicle buying guides, and much more.
More like this
Travel

With the cooler months creeping in, it's the perfect time to begin planning a fall road trip to enjoy the best of what the season brings. However, weather conditions during..

Read More

Travel

In the warmer weather of summer, many people plan off-road excursions and road trips with the entire family. The only thing that can ruin these outdoor adventures is an unexpected..

Read More

Travel

Thanksgiving is fast approaching, and if you're like many across the country, you're probably gearing up to head home (or somewhere) to spend quality time with loved ones and enjoy..

Read More