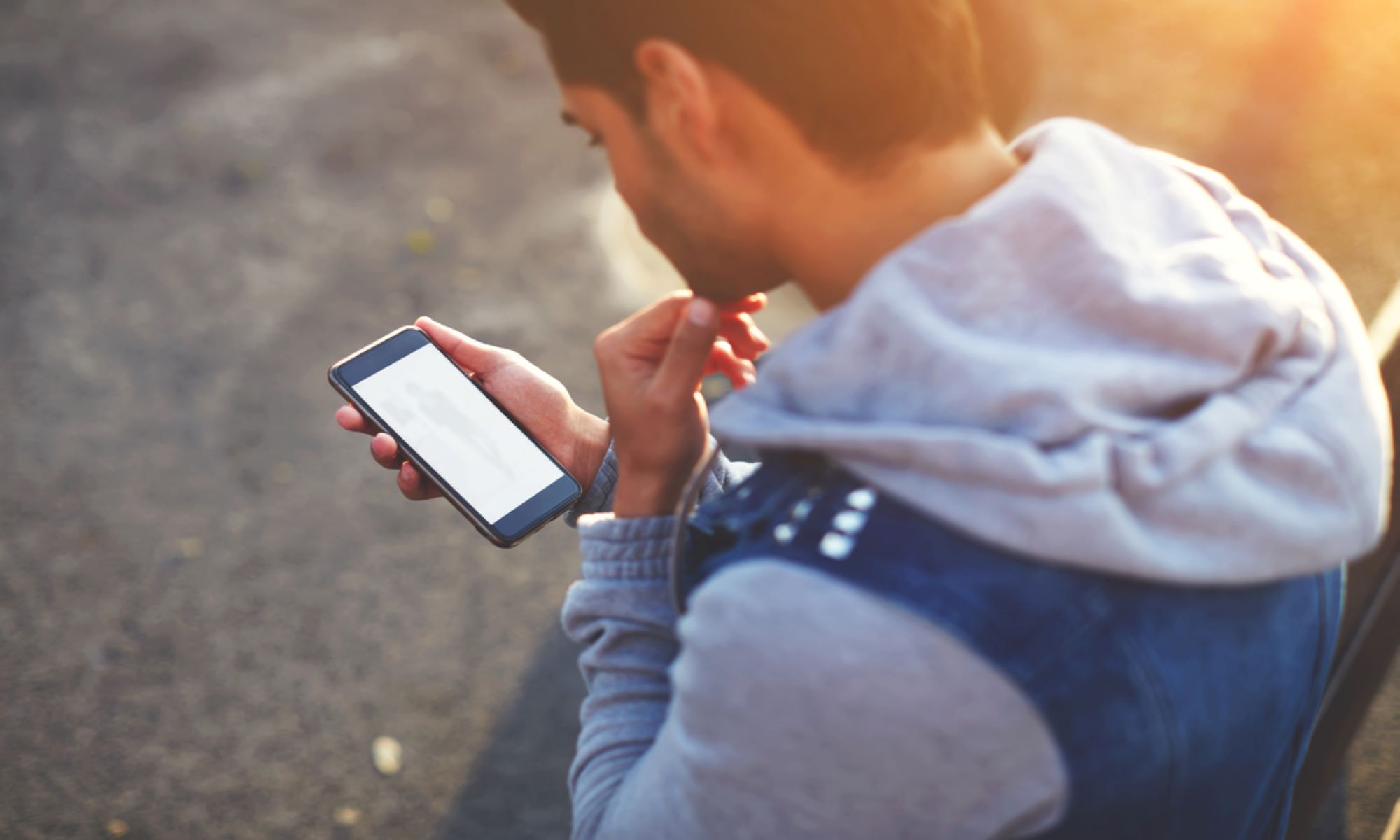 Nowadays, people of all ages can find an app for anything and everything—I mean there's even an app called nothing that stays very true to its name.
While many see the rise of new apps being a problem and a form of distraction, there are many that can be beneficial to the modern-day driver. We've compiled 8 of our top apps we believe every driver should have on their smartphone for their daily commutes.
These apps are available on Google Play and the Apple Store to download for free.
Want to Save THOUSANDS on Auto Repairs? Get Endurance!
FREE ONLINE QUOTE
Starting with my personal favorite, Find My Car is every driver's dream. The amount of times I'll park my car in a crowded parking lot and completely forget where I parked it is unbearable. I always find myself having to take pictures of my spot or running around the lot, trying to hear my car beep.
Find My Car is an app that uses GPS location services to locate your car wherever you parked. One important thing to note is that this application requires an active internet connection to retrieve data, you'll also need to turn on "Location Services" option in the settings of your Android or iPhone.
Whether you are at the mall, grocery store, or a busy event, the Find My Car app uses GPS tracking to store your positions by dropping a pin and remembering the coordinates of any of your locations. With this app, you'll never lose your car again!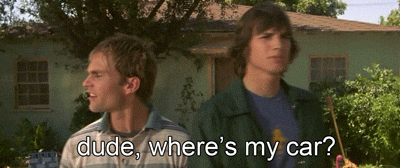 The TrueCar app allows its users to buy, sell, or trade cars through without ever having to leave their house. The cool feature about this app is its ability to let you see what others paid and get an upfront price prior to even stepping foot in a dealer's office.
Not only will TrueCar save you money but it also saves you so much time running from dealer to dealer trying to find a car that is right for you, while making sense of competing prices.
The app shows you the real cost, reviews, pictures, and how much other people spent on the same make and model (talk about car buying made simple!)
TrueCar makes sure that you are getting a discounted price that is true, upfront, and includes incentives and accessory costs.
Download: Apple | Google Play
If you live in Chicago, New York, or any big city for that matter, the SpotHero app will become your new best friend.
This app allows you to reserve and pay for parking ahead of time. They partner with parking garages, lots, and other facilities to offer users parking options and a fair game at finding a spot during busy times of the year.
Unless you're a native to the city, finding affordable parking locations that aren't 40 minutes away by walking is difficult to find! SpotHero can simplify the parking process and remove any stress from visiting a big city.
Download: Apple | Google Play
Want to Save THOUSANDS on Auto Repairs? Get Endurance!
FREE ONLINE QUOTE
Running errands is all fun and games 'till the time has arrived to pump some gas.
With the GasBuddy app, you can find the closest gas stations to you as well as the ones with the lowest prices.
Using your current location or searching by city, state, or zip code, users are provided with real-time data that is accurate. It is predicted that GasBuddy users will save about $340 a year using "GasBack."
When you pay using the app, GasBuddy will save you 10 cents a gallon on your first fill-up and 5 cents per gallon all future fill-ups.
Download: Apple | Google Play
Openbay is an app that helps drivers search for high-quality and certified automotive services and repair shops nearby.
Once you sign up and download the app, all you have to do is choose the service you are looking for, get a quote, and then schedule your appointment through the app.
Payments are made through the app and are all secure. At Endurance we allow you to get your car serviced with any certified auto shop so find one that is nearby and good for you.
Download: Apple | Google Play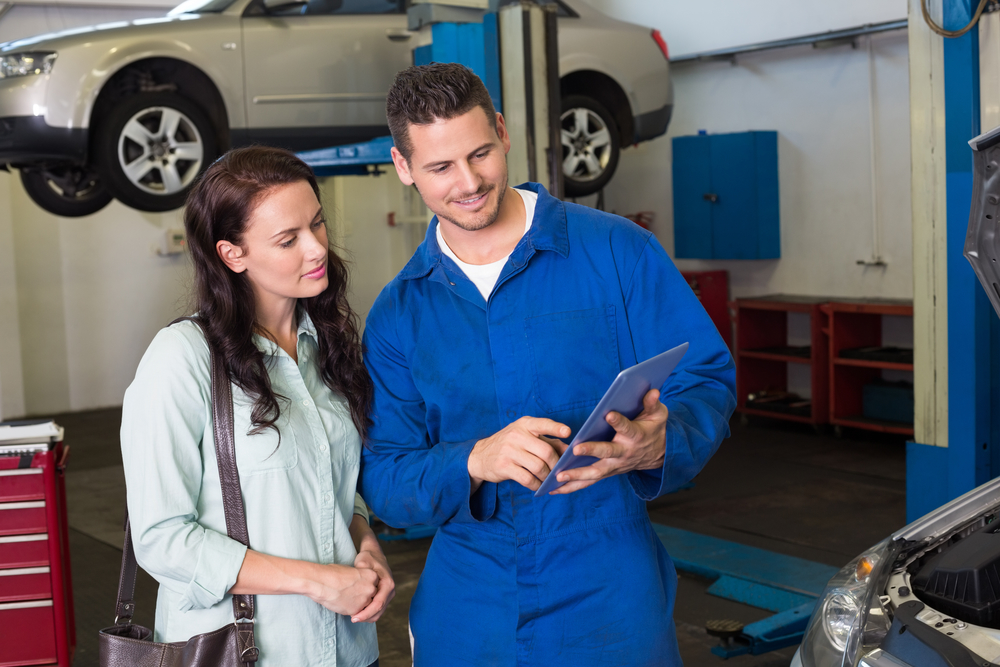 Have you ever thought of making a little extra money on the side, but don't know how?
Turo is basically Airbnb for your car! The app is a peer to peer car-sharing service that allows drivers to skip getting a rental car from a dealer and setting it up quickly and easily through this app. Users have utilized this app for various reasons—moving day, the desire to have a luxurious weekend in a Mercedes-Benz, or a classic Volkswagen bus for a road trip.
Now, I know the idea of renting out your car can cause tons of anxiety BUT up to $1 million in liability insurance backs up each trip when you rent our car.
As a renter—all you have to do is enter your city and the date range, and you will have a rental car at your service, either delivered or ready for pick up.
Download: Apple | Google Play
The Waze app lets drivers know everything that is happening on the road during their commute to help them avoid traffic and get where they need to be on time. Waze alerts drivers on everything from police, traffic, construction, and accidents on their route.
If you are a person that listens to directions, rather than follows them, you can choose your guiding voice from a few options such as Arnold Schwarzenegger, Kevin Hart, or Morgan Freeman.
Also, if you occasionally Uber or Lyft —Waze is the best app to utilize for navigation and won't take give you the wrong directions.
Download: Apple | Google Play
Of course, we have to shout out the Endurance Protect app! When you get coverage with Endurance, the Endurance Protect App is your best friend.
Not only can you access your Endurance Elite Membership benefits, but you can also contact Roadside Assistance and your personal concierge in seconds!
Download: Apple | Google Play
More like this
Tech

Artificial intelligence (AI) is everywhere at the moment. With the rise of Midjourney and ChatGPT, it's been dominating the headlines for the last year or so, but these applications are..

Read More

Tech

Technology has changed many aspects of people's daily lives. Things like phonebooks and VCRs have given way to devices and systems that make accessing information quicker and more convenient. Artificial..

Read More

News

Since the early days of the automobile, carmakers have sought to introduce ever-increasing levels of automotive technology to their offerings. General Motors gets credit for the first automatic transmission in..

Read More