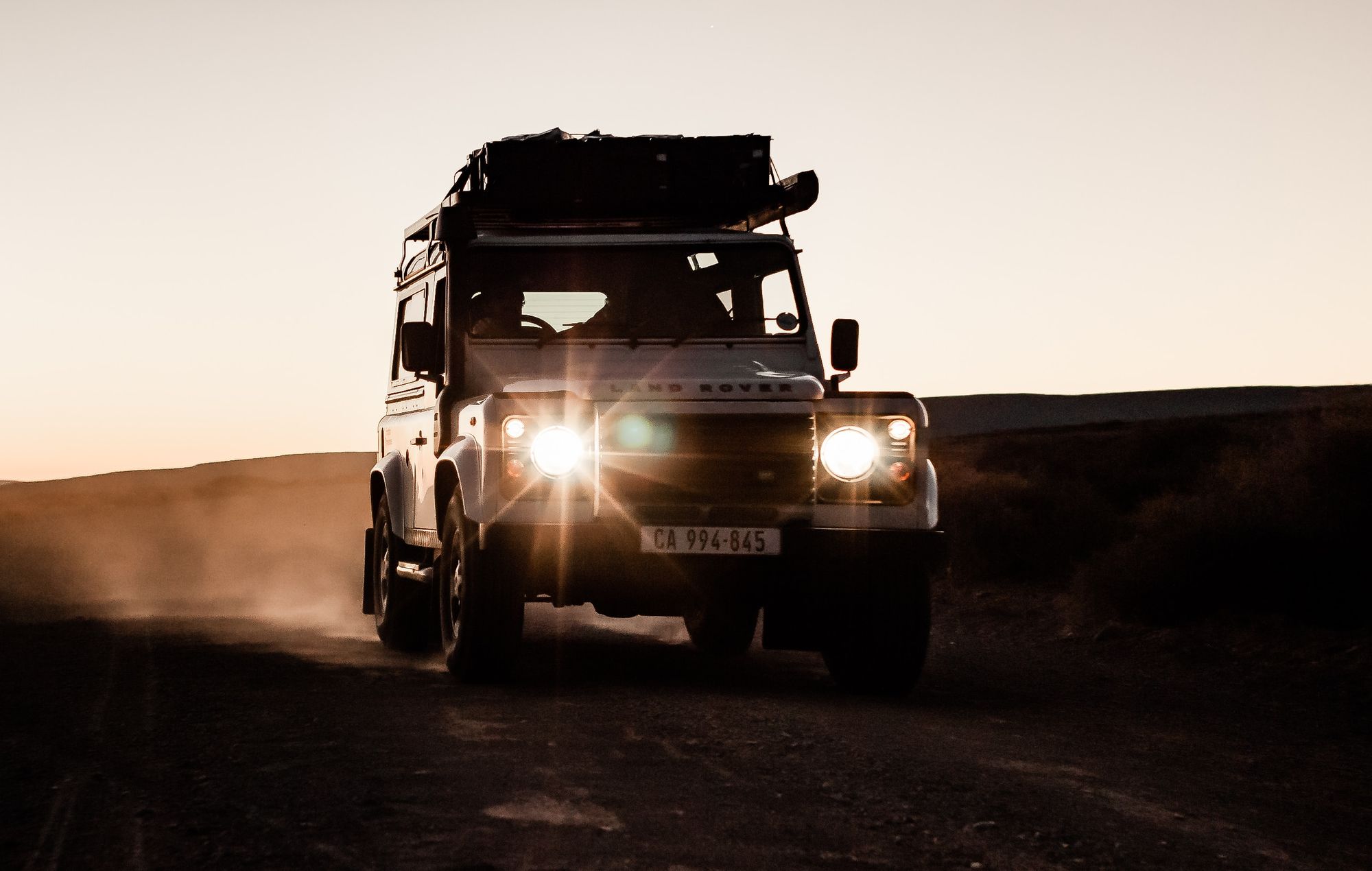 With Summer in full swing, Americans are busy getting out and about, enjoying the warmer weather and sunshine before Fall. One of the most popular ways for people to truly make the most of their Summers is with a good old-fashioned road trip. Whether you head off to explore our nation's biggest cities, discovering your new favorite foods, enjoying scenic drives or exploring back roads, there is a road trip for anyone. But while road trips like these are common, have you ever considered an off-road trip?
These trips offer the same benefits as a traditional road trip but provide the opportunity to truly embrace nature and all the beautiful features it encompasses. The only requirement for an off-road destination is having a fully equipped four-wheel drive like an SUV, CUV, or truck to navigate around the terrains easily. Vehicles like the ever-popular Jeep Wrangler or other off-road vehicles are also a great option to ensure you can make the most of your off-road adventures.
To help you get started planning your off-road trip, we gathered a list of some of the most incredible off-road destinations that you can check out before the summer ends!
Get ready for some dirt, gravel and plenty of memories.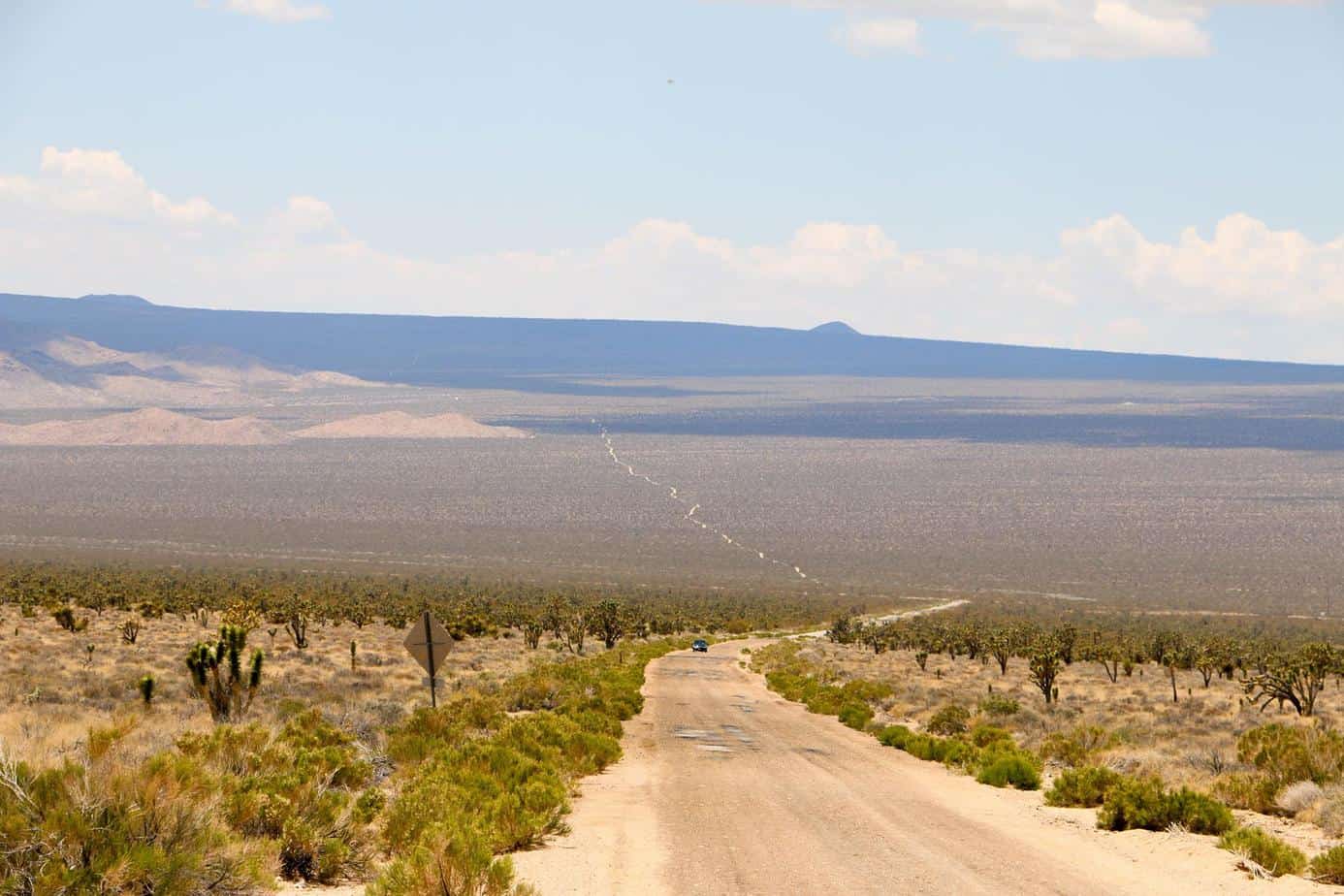 Covering over 138 miles from Bullhead City, Arizona, to Newberry Springs, California, the whole trail that makes up the Mojave road can take anywhere between 2-4 days to get through.
You'll get to pass by many historical landmarks along this journey as the trail was once used by Native Americans, and eventually Spanish explorers, European colonizers, and the U.S. Army used it for their trade routes. You may even see a snake or two!
Other sites include beautiful landmarks like the Colorado River, Joshua Tree Forest, Rock Spring, Soda Lake, and Government Monument.
Just like making sure your vehicle is prepared for the unexpected with the help of an Endurance protection plan, it is also essential to plan ahead before making a trip like this. Be sure to check the weather conditions before you head off, as well as packing extra supplies of food and water as temperatures can reach well over 100-degrees.
Making sure your A/C is also working can also be beneficial in helping you beat the heat. And with the help of EnduranceAdvantageTM and $3,500 worth of regular maintenance coverage like tire rotations and oil/filter changes, you can rest easy knowing your vehicle is prepared for this or any other trip you may be planning.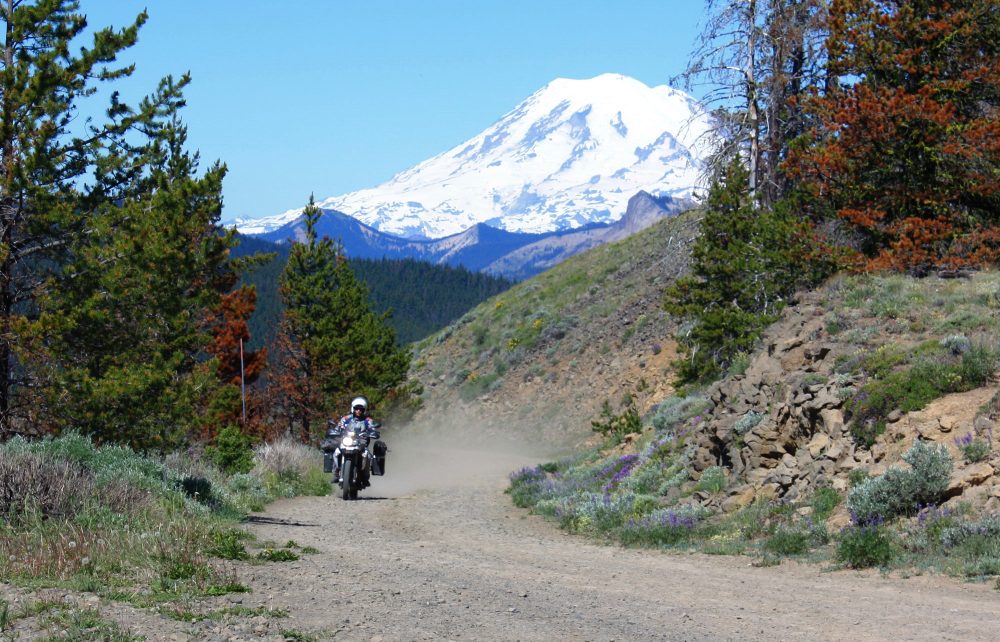 The Washington Backcountry Discovery Route may be long, but that doesn't mean you should be intimidated. This 575-mile route explores the Cascade Mountains that begins in Stevenson, WA and ends at the Canadian border.
On average, travelers take about five to six days to complete this journey, all while offering picturesque views and gorgeous scenery as you go. Don't worry about not finding a place to take a break, as there are numerous stops on the way to help with lodging and rest stops.
This trail may even have the most diverse terrains on this list, with the lush temperate rainforest of the Cascade Mountains and even the high desert of Eastern Washington.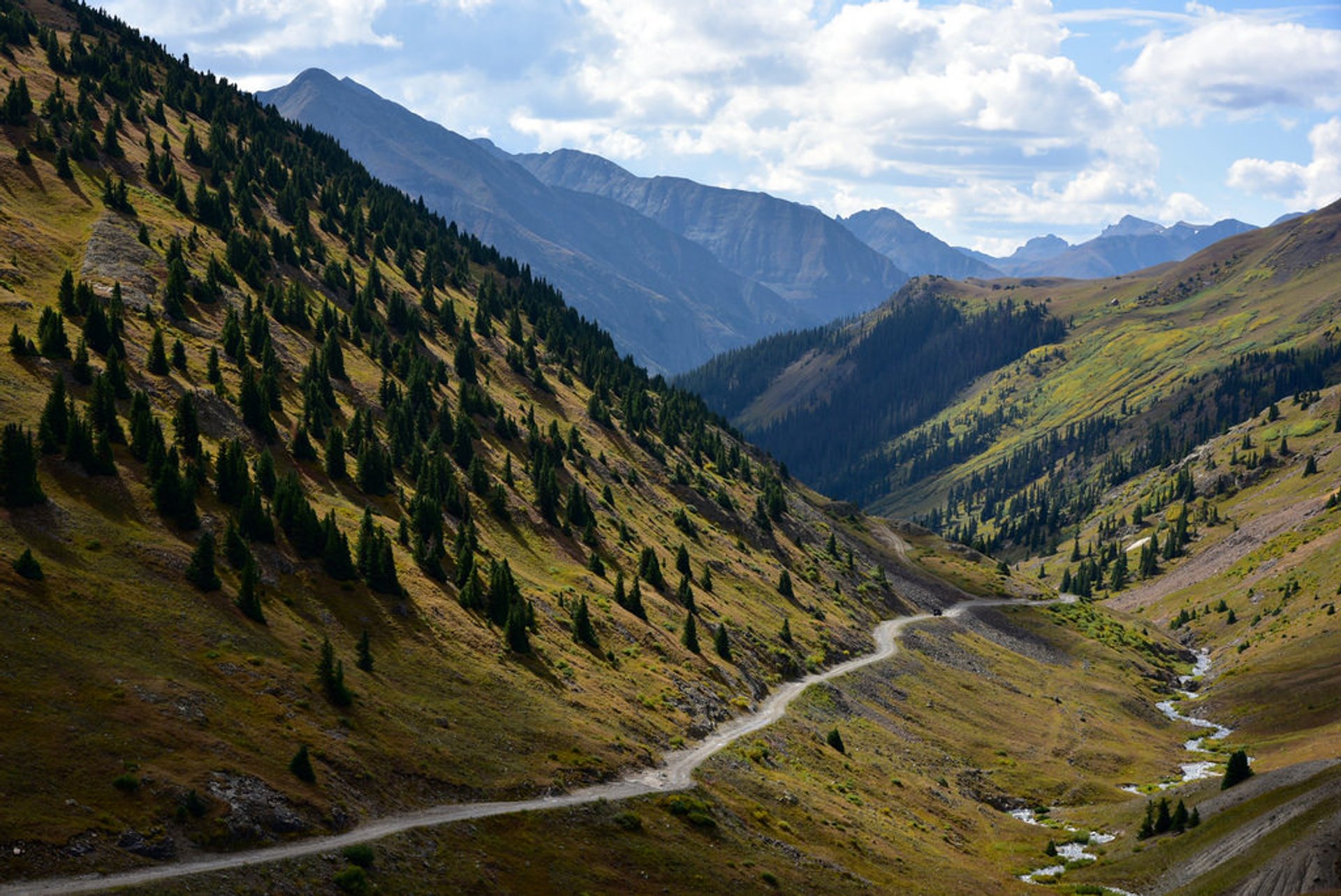 Colorado is an often go-to pick for off-roaders or the average road-tripper alike. One of the most popular trips for those looking to get off the main roads is the Alpine Loop Trail. Starting about six hours southwest of Denver in Silverton, CO, this drive will take you on a 73-mile off-road destination trail that crosses 12,000-feet of passes and is sprinkled with beautiful wildflowers and various ghost towns you can pass by and enjoy.
Beyond those are some of the most breathtaking views of places like the American Basin that even Google Images can't do justice to. Because most portions of this trip are on unpaved roads, it is recommended that only 4x4s with high ground clearance make the trek.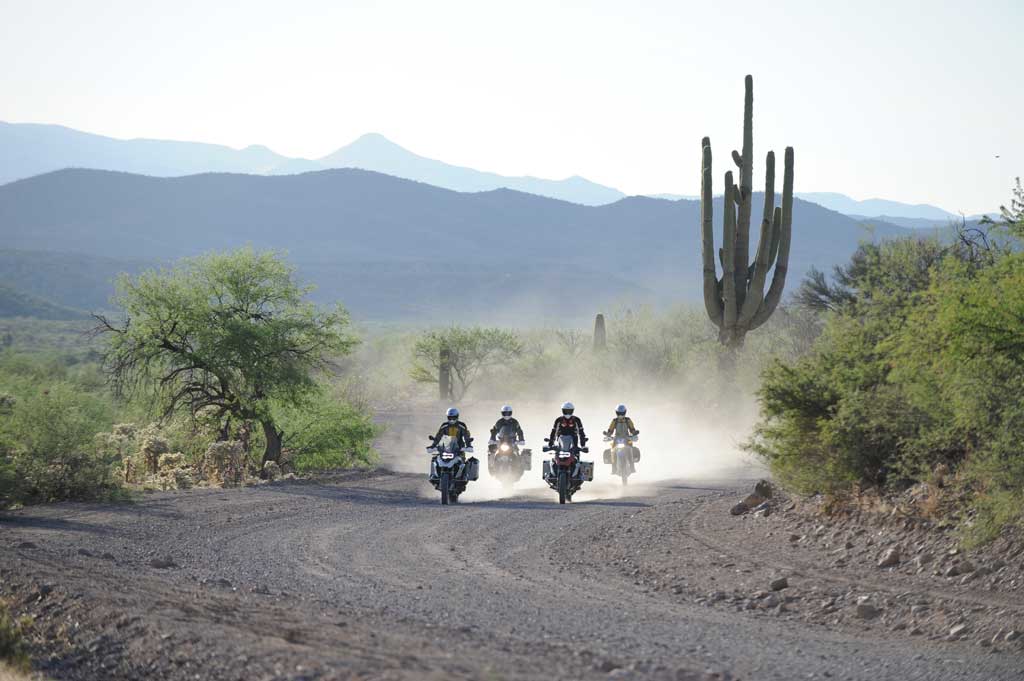 Here's a fun one you won't need an SUV for!
In fact, if you know how to drive a motorcycle, give this a try. The Arizona Backcountry Discovery Route is a 750-mile odyssey that will take you from just north of Arizona's border with Mexico all the way up to its border with Utah.
The whole trail will put you face to face with numerous historic sites, giant Saguaro cacti, and more dessert views than a Mad Max movie. You can even extend your trip slightly and visit the Saguaro National Park for even more scenic views. Just be sure to purchase a riding and camping permit before going on this off-road destination trip!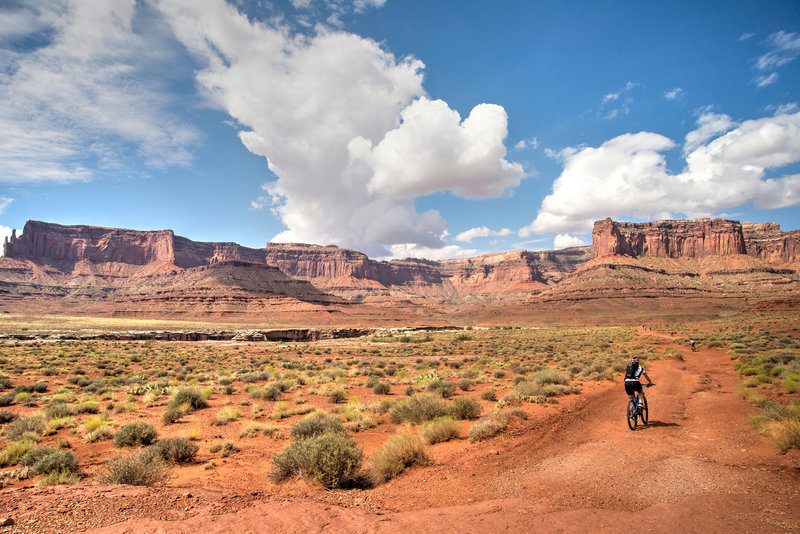 Last but not least, we recommend arguably the most scenic off-road destination trip in North America: the White Rim Trail.
This is a two-day 100-mile run located off the edge of Island in the Sky Mesa in Canyonlands National Park in Utah. Along the way, you'll catch a view or two of Utah's famous sandstone arches that will include towers, buttes, Indian ruins, and views of the Colorado and Green rivers. There's no shortage of campsites along the trail either, but take note that they tend to get booked up early and often. As it is a desert route, it is best to be prepared by packing at least one gallon of water a day (one for each person with you) for your trip. For you daredevils out there, it's also a trail that allows mountain biking.
Regardless of which of these off-roading trips you decide to take, it is essential to prepare yourself and your vehicle for the roads ahead. Investing in an Endurance protection plan such as EnduranceAdvantage can help prepare your vehicle with the help of $3,500 in maintenance coverage with services like tire rotations, oil changes and more all covered at no cost to you. You can also rest easy knowing you're protected from unexpected breakdowns and repairs you may experience along your trip, so you never have to worry about missing a day of adventure!
More like this
Travel

In the warmer weather of summer, many people plan off-road excursions and road trips with the entire family. The only thing that can ruin these outdoor adventures is an unexpected..

Read More

Travel

Thanksgiving is fast approaching, and if you're like many across the country, you're probably gearing up to head home (or somewhere) to spend quality time with loved ones and enjoy..

Read More

Travel

With the end of summer near, the Labor Day holiday weekend is just around the corner. It also means that millions of drivers will be hitting the highway for one..

Read More