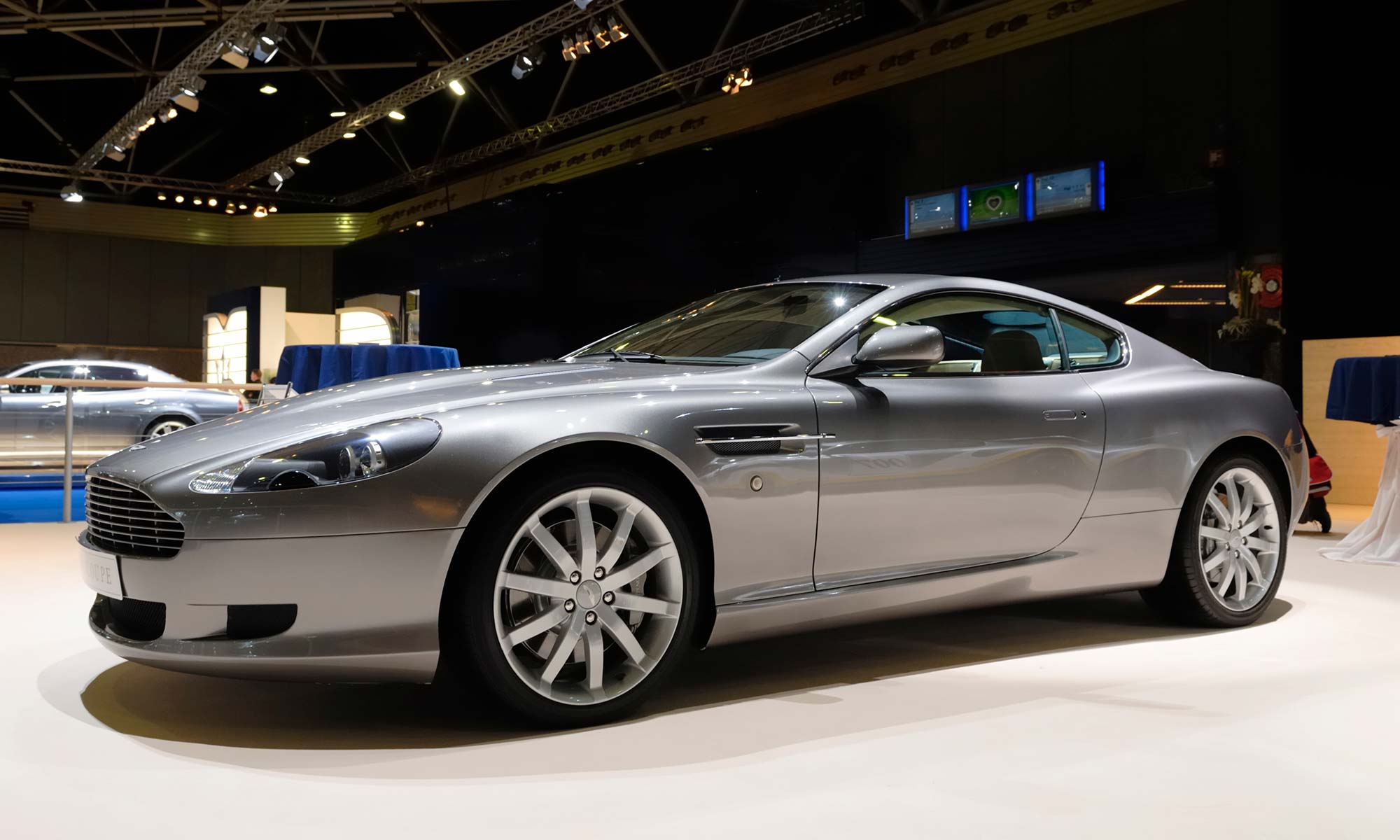 There are movies that use a car as the film's central focus; think Herbie the Lovebug or Lightning McQueen. And there are movies where the cars become icons for gear heads, Bullit or Vanishing Point. Then there are the films with plain cars shown off in great chase scenes – Jason Bourne comes to mind and those movies that are nothing but chase sequences, with as many supercars as possible (Every Fast and Furious movie ever). But then there are those films where it's the people behind the wheel that really make the magic happen. In most of those films, it's usually Jason Statham.
Films in which he has starred have grossed more than $1 billion, which may very well make him the most bankable British actor currently working. There are, of course, many facets to Statham: he got his start in 2 of Guy Ritchie's more notable crime comedies (Snatch and Lock Stock and Two Smoking Barrels). He's even done some respectable drama work in movies like Redemption and The Bank Job, not to mention total comedy like in Spy. However, he is most known for driving very fast and kicking people in the face in high style. While his productivity is usually so high that he has a MINIMUM of 5 movies lined up in any year, I think we'll allow him in 2017 to take a well-deserved break, with Mechanic: Resurrection his only film out this weekend!
In honor of Mechanic: Resurrection, the latest "Jason Statham drives very fast and kicks people in the face" movie, we've decided to review our favorite times he did all of those things on screen!
Death Race
In the near future, convicted criminals are put to the task of driving in the ultimate demolition derby for our entertainment and in the hopes of receiving time off their sentences. Jason Statham plays Jensen, aka "Frankenstein," a former professional racer with a past who's the latest contestant in this deadly game. Driving a modified and heavily armed 2006 Ford Mustang GT with a Supercharged 4.6L V8, Jensen outmaneuvers and guns down the competition in ways that only a Jason Statham hero can inside good ol' American muscle.
The Italian Job
Playing a part of an ensemble that includes Charlize Theron and Mark Wahlberg, Statham plays "Handsome Rob" – the wheelman of a team of expert thieves and their resident ladies man. Not content to live in the shadow of the
60s original movie
, the movie manages to update the famous Mini Cooper
car chase
with 2003 Mini Cooper S vehicles. While Statham is just one of the characters on the screen driving these, he definitely gets the coolest moments.
The Mechanic
Despite the title, Statham actually does very little driving in the movie and it's much more low-key than he's known for. Playing Arthur Bishop, an assassin specializing in making deaths look like accidents, this movie still features one of Statham's most gritty and violent vehicle-based action scenes of his career. Here, he uses a blue 2004
Pontiac GTO
to take down a convoy of SUVs before commandeering a bust to finish the job unconventionally.
Furious 7
Statham's contribution to the
Fast & Furious saga
has him donning the role of villain. In the role of angry British Ex-special forces assassin Deckard Shaw, Statham drives an Aston Martin DB9 on his road to bloody vengeance towards the movie's heroes.
Crank 2: High Voltage
We were almost tempted to put the 1
st
movie's car chase here, but it is definitely in the NSFW zone. While the 2
nd
movie featuring Statham as a near-invincible hetman on a mission to literally find his heart and put it back in his chest, "Chev Chelios" must consistently recharge the battery to his artificial heart. He does this by wiring himself to his stolen car and later hooking up jumper cables to his body (DON'T TRY THIS AT HOME!!!)
The Transporter Trilogy
Ah yes, the pièce de résistance that skyrocketed Statham's career like no other. In fact, it may be his most iconic role (sadly recast in the 4th movie and TV series), but no one played the role of Frank Martin, the titular driver for hire, like Statham. Where do we even begin listing the driving sequences in this franchise? From the opening sequence of the 1st film featuring a BMW to the Audi-only sequels, Frank Martin may be a man of few words, but his driving and martial arts speak for themselves. Check out our collection of the best moments from Statham's Transporter Trilogy here!
So there you have it! Which is your favorite "Jason Statham drives fast" moment? And did you see Mechanic Resurrection yet? Comment and let us know what you think!
More like this
Autotainment

Car enthusiasts are always looking to learn more about a complex and constantly changing industry. One way to tackle this task is through automotive podcasts. These shows offer a treasure..

Read More

Autotainment

Moviegoers don't need to be car lovers to appreciate the legendary vehicles that have graced the big screen over the decades. These automobiles have helped to tell the stories and..

Read More

Autotainment

When football season arrives, it only means one thing—tailgates! But while die-hard fans are sure to have enjoyed a tailgate or two (or 200) in their time, many might not..

Read More