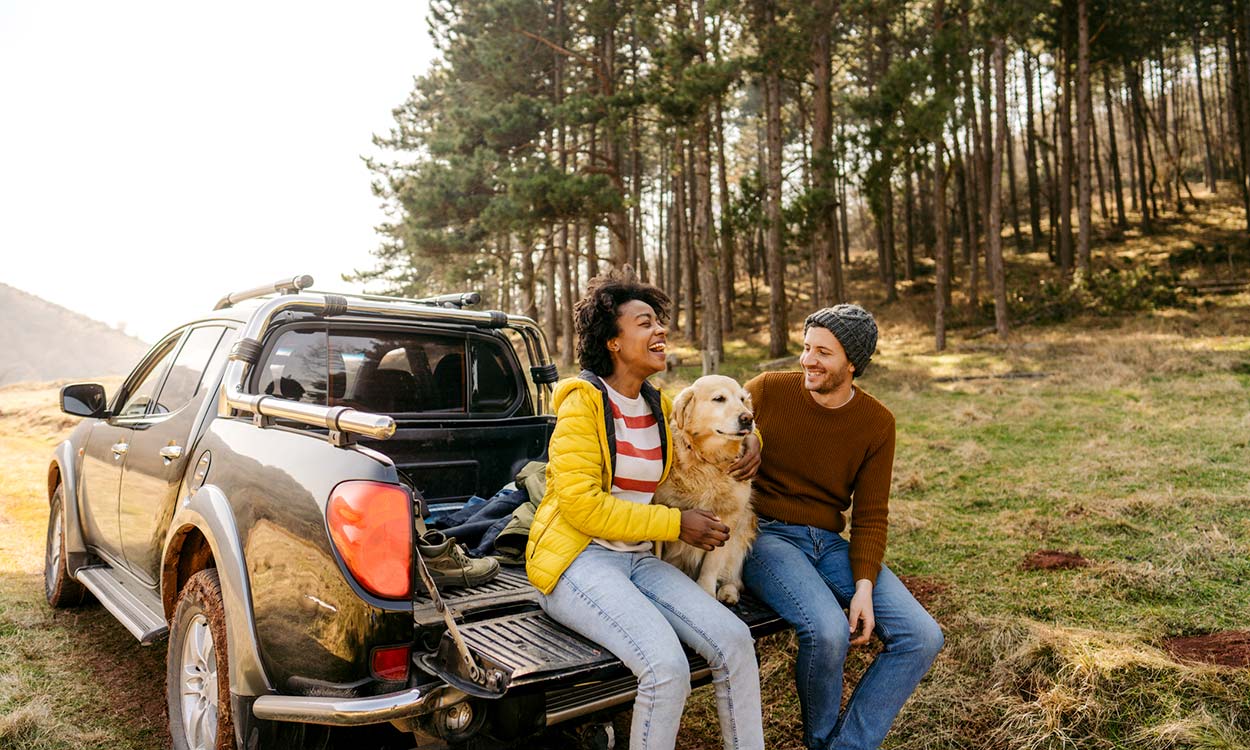 Summer has come and gone. Now is the time to get your vehicle ready for the colder temperatures of the fall and winter months. Each year, the Car Care Council, a nonprofit dedicated to educating motorists, emphasizes the importance of staying up-to-date on your vehicle maintenance needs as the seasons change.
April and October are considered "National Car Care Month" and "Fall Car Care Month," respectively, and help promote the importance of preventative car maintenance. Make the most of Fall Car Care Month and keep tabs on your vehicle with these five autumn maintenance tips.
1.
Inspect Your Tires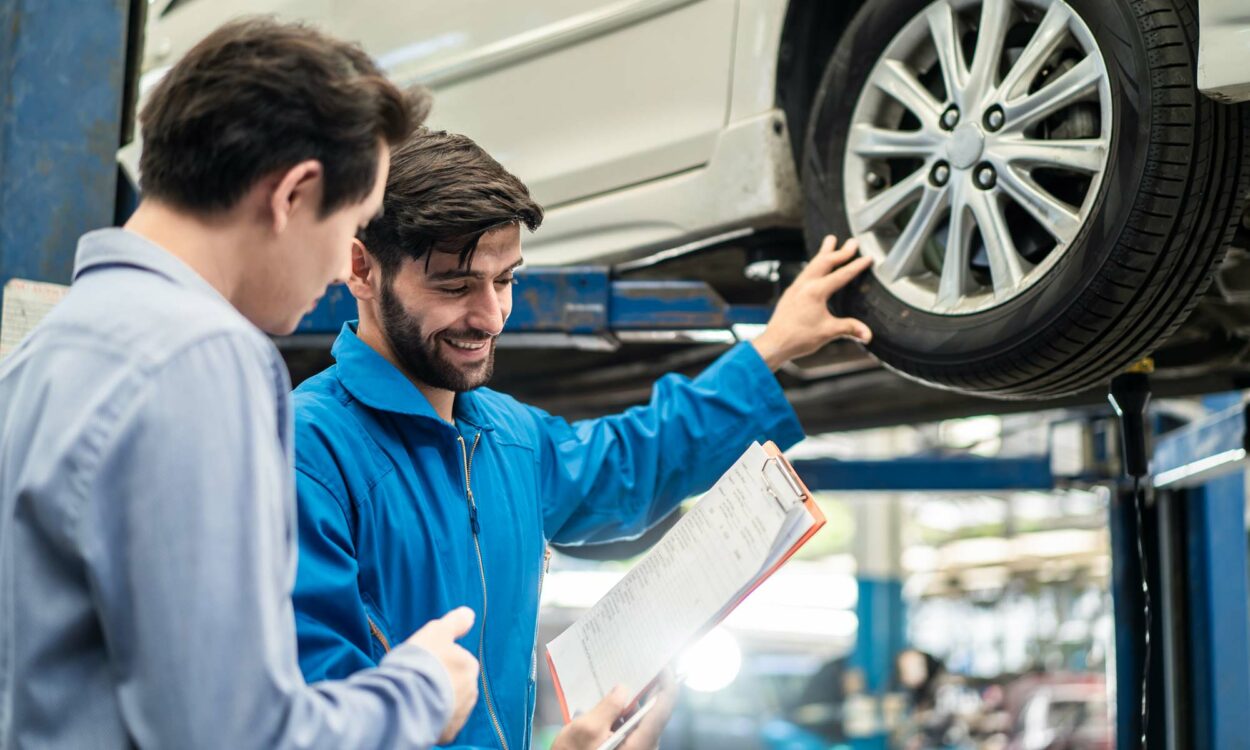 Once summer comes to an end, it's essential to check your tire pressure (also known as PSI). Improperly inflated tires can lead to potential issues, such as damage to your suspension or a potential tire blowout. Even a slight 10-degree drop in temperature can result in a one-pound loss in overall air pressure.
If you are unsure about your vehicle's recommended tire PSI, you can often check the sidewall of your tires for the manufacturer's recommended PSI. Your owner's manual can also provide you with more details.
Rotating your tires can also help protect your vehicle by helping you to avoid any excess or uneven wear to your tires' tread. Just take a penny and place it with Lincoln's head facing down in your tire's tread grooves. If you can see the top of his head, it's most likely time to replace your tires.
Protect your vehicle and save on inspecting your tires with EnduranceAdvantage™. As the most comprehensive vehicle protection plan offered at Endurance, you can rest easy knowing you're covered from unexpected breakdowns and costly repair bills with no out-of-pocket costs. Each level of EnduranceAdvantage also comes with up to $3,500 in regular maintenance, including alignment checks, PSI checks, and tire rotations, all covered at no additional cost. In addition, Endurance customers receive 1 year of free Endurance Elite Benefits for even more perks, including up to two tire repairs/replacements, key fob replacement, and more.
2.
Change Your Wiper Blades
Having a clear windshield is a must for any driver in the fall and winter months, as rain, sleet, and snow can lower visibility driving. For many vehicles, the recommended replacement time for windshield wipers is every six to twelve months, depending on how often they are used. To tell if your blades need to be replaced, keep an eye out for signs such as visible cracks/tears, a detached blade, or streaks being left on your windshield when in use.
Save on your next wiper blade replacement with the EnduranceAdvantage vehicle protection plan. Along with providing comprehensive breakdown protection, you can also receive special, one-time services such as front or rear windshield wiper replacements, battery replacement, and more. 
3.
Top off Vehicle Fluids
Your vehicle is more than just an engine. In fact, there are a wide variety of essential fluids flowing under the hood that keep your vehicle in motion. Coolant is a special liquid that absorbs the heat produced by the engine and transfers it out of the vehicle, ensuring that your engine doesn't overheat. On the other hand, Freon keeps passengers cool by helping to generate the cold air that comes out of your vents.
How long each fluid in your vehicle lasts can depend on a number of factors, such as how often your vehicle is used and the make/model. Be sure to check your vehicle's fluid levels regularly and top off each with fluids recommended in your owner's manual to avoid any potential issues. For drivers in colder climates, ensuring your vehicle always has at least half a tank of gas in the event of an emergency is also recommended. 
4.
Get Your Oil Changed
There is a reason why many certified repair facilities or service shops, such as Jiffy Lube, will often place a sticker on your windshield to help you keep track of your next engine oil change. Without engine oil, your vehicle is at risk for several serious and costly issues, such as overheating. Regularly change your engine oil and help keep your vehicle running as efficiently as possible. 
For example, most Nissan vehicles require an oil change every 3,000 miles or three months. Yet, some other vehicles only require a change every 5,000 – 7,000 miles depending on the specific make and age. 
5.
Replace Interior and Exterior Air Filters
With temperatures dropping around most of the country, having a working cabin air filter is a must. A dirty cabin air filter can cause poor airflow, an unusual odor in the cabin, and even foggy or icy windows. Replacing your engine air filter is also recommended to avoid any performance issues or a potential loss of gas mileage.
Avoid paying for both air filter replacements and oil changes with a vehicle protection plan like EnduranceAdvantage. Offering up to three routine oil and filter changes each year, EnduranceAdvantage customers also receive free cooling system maintenance included as a special, one-time service.
How Endurance Can Keep You Covered
Stay up-to-date with all of your car maintenance needs. Routine maintenance can be especially important to help avoid issues and repairs caused by the changing seasons.
Get your vehicle ready for Fall Car Care Month and protect yourself from unexpected breakdowns. A comprehensive vehicle service contract such as EnduranceAdvantage can help save you money on out-of-pocket repairs and routine maintenance. Each level of EnduranceAdvantage comes with up to $3,500 in regular maintenance coverage for savings on essential fall maintenance items like oil and filter changes, tire rotations, and more.
Request a free, no-obligation quote for more information about any Endurance protection plan. You can also find more informative articles on automotive FAQs and auto expert tips by visiting our Learning Center.
More like this
Expert Auto Tips

When driving a car, you probably go about your routine without thinking twice. Turning the car on, switching the headlights on, and applying the brakes have all become second nature,..

Read More

Expert Auto Tips

Retired professional racecar driver Danica Patrick is a pioneer in the world of motorsports. Her breakthroughs include being the first woman to lead an Indianapolis 500 race (the 89th running..

Read More

Expert Auto Tips

Buying a new car can be incredibly exciting and can open up a whole new world of possibilities. There are so many vehicles on the market, and no matter what..

Read More