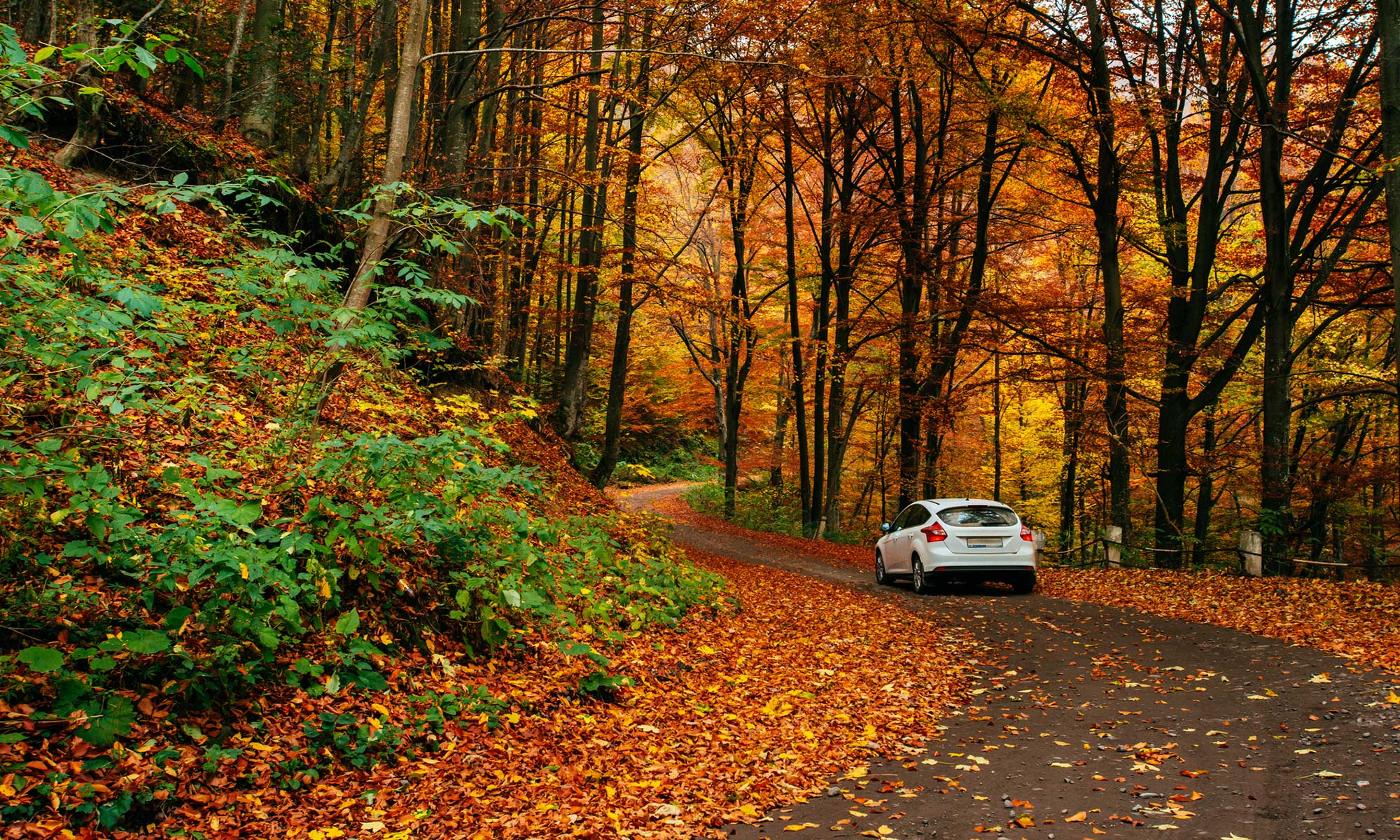 The summer has faded, and it's time for drivers to prepare their vehicles for the fall season. While some recommended services may differ based on the make, model, and age of your vehicle, there are many preventative maintenance tasks that any car, truck or SUV should undergo once autumn begins.
To get you started on preparing your vehicle for the season ahead, here are some top fall maintenance tips.
1. Check Your Windshield Wipers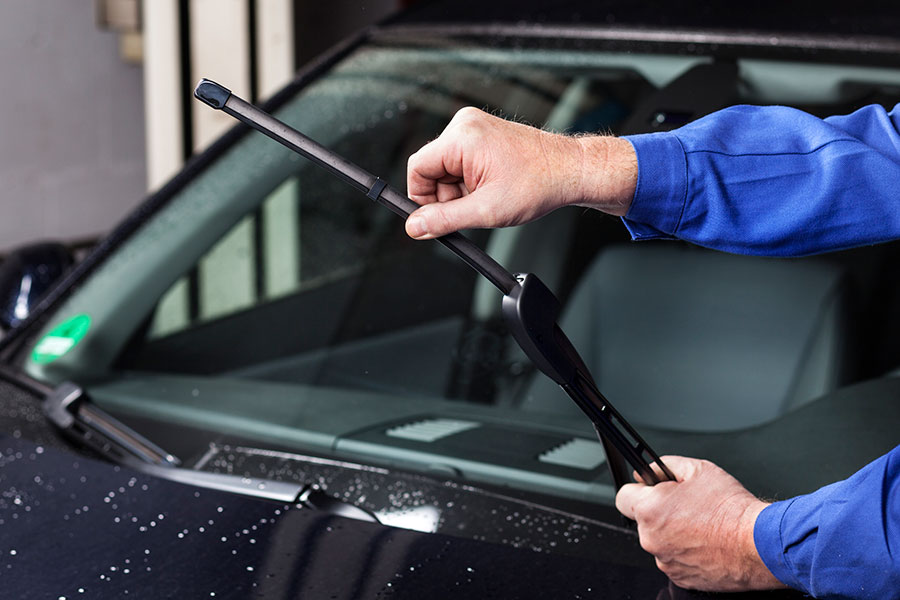 Heavy rains and snow showers can make driving difficult. The last thing any driver wants is their wiper blades breaking or being unable to clear the windshield of rain, sleet or snow. To help to avoid situations like this, your windshield wipers should be replaced every six months to a year. However, if you begin to notice a change in driving visibility, it's recommended to change them as soon as possible.
Other common signs of failing windshield wipers include:
Visible cracks and/or tears 

Metal corrosion at the joints and claws

A broken frame with a detachment of frame arms at joints

Rounded edges on the wiping edge (reduces overall effectiveness)
Continuing to use worn-out wipers can result in streaking, skipping, or splitting which creates additional damage to your car. However, replacing your wiper blades can also be a DIY task, as most auto parts stores and online retailers have wiper replacements available for purchase. 
To replace your wiper blade, simply: 
Determine the blade size.

Some stores have a database full of make/model information to help assist in finding the correct size for your car. 

Remove the old wiper.

Lift the wiper arm away from the windshield and look for the small tab on the underside of the wiper where it meets the wiper arm. Slide the wiper blade off the arm by pulling downward,

Attach the new wiper blade.

Pull the wiper blade tight onto the arm. You'll know the new piece if attached with the sound of a click. Once attached, lower the arm slowly onto the windshield and repeat this process on the other wiper arm.

Test.

Run the wipers to see if they are working the proper way.
Save on the cost of wiper blade replacements with the help of a vehicle service contract like EnduranceAdvantage™. With breakdown protection and up to $3,500 in maintenance coverage available, your vehicle will be ready for the fall and winter weather. EnduranceAdvantage maintenance benefits include one front or rear wiper blade set replacement, along with other annual and one-time services, at no extra cost.
2. Get an Oil Change
The oil you use is responsible for keeping the different components of your engine moving cohesively with minimal chance of damage. To help keep your engine running as efficiently as possible, it's important to change your oil before any possible damage can occur. 
How often you change your engine oil, however, can differ. Typically, most recommendations say that you should change your oil anywhere from every 3,000 miles to 7,500 miles, though it really depends on a few factors. How often you drive, the type of driving you do and the make/model of your vehicle can all factor into the frequency you should change your oil. 
There are several types of engine oils to choose from, such as synthetic or conventional oil. Depending on the type recommended for your vehicle, you can see different benefits to your engine, such as improving fuel economy or overall performance. 
If you are unsure about your car, truck or SUVs' recommended oil change schedule or about the type of engine oil you should be using, check your owner's manual for more details.
3. Rotate Your Tires and Check the Air Pressure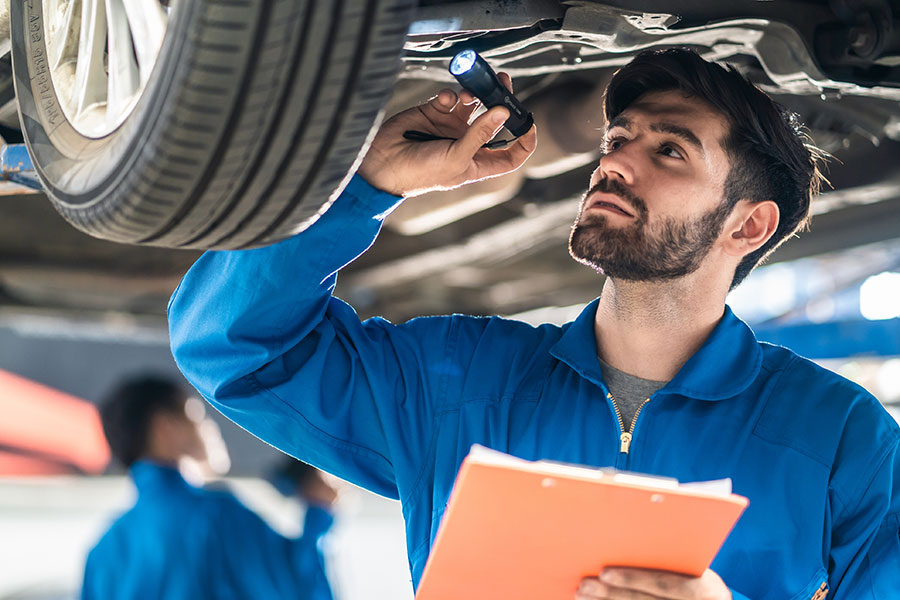 When your tires are worn out, you are at a higher risk of damage due to slippery roads and high levels of snowfall. To avoid extra wear and tear damage to your tires, we recommend rotating your tires every time you get an oil change to ensure you're keeping up with your car's maintenance. 
However, unlike windshield wipers, this step can only be handled by professionals. Failing to do so can not only result in potentially more damages (and repair bills), but it can also potentially void your extended auto warranty or vehicle service contract. 
For a simple way to check for any significant signs of wear regarding your tire's tread depth, you can use the "penny trick." Simply place a penny with President Lincoln's head upside down in the tire tread (grooves). If you can see the top of Abe's head, it's time to replace your tires.
If you do not need to replace your tires due to low tire tread, checking your tire's air pressure (PSI) is also important before the cold weather of fall and winter comes. Significant changes in temperature, such as dropping below freezing, can cause your tire pressure to decrease, leaving you more susceptible to a potential flat tire. You can visit RepairPal.com for help finding a certified auto repair shop or facility near you.
Avoid worrying about tire issues with the EnduranceAdvantage vehicle protection plan. Along with the special, one-time services, EnduranceAdvantage customers also receive yearly vehicle maintenance services such as tire rotations, alignment checks and up to three oil and filter changes.
Endurance customers can also receive even more savings with 1 year of FREE Elite Benefits. Included with the purchase of any Endurance protection plan, you can receive two tire repairs or replacements, key fob replacement, roadside assistance, collision discounts, and more.
4. Check Your Brake Pads
Brake pads are an essential safety component of any vehicle. Sitting inside the brake caliper opening of your vehicle, your brake pads are what apply the pressure needed to the brake rotor to ensure your vehicle can come to a stop. 
With regular usage like this, brake pads will naturally wear down over time, so it's important to stay on top of any necessary repairs or replacements. If you drive your vehicle frequently, such as in regular stop-and-go traffic, you may need to check your brake pads more frequently.
Some signs you may need to replace your brake pads include:
Squealing or screeching noises.

A tell-tale sign of a worn-out brake pad is if you hear a squealing or screeching sound when braking. Check to see if the sounds persist or if they disappear after a few stops. If the noise continues, then it's recommended to replace your brake pads.

Indicator light.

Check your owner's manual to see if your vehicle comes equipped with a low-pad warning system. With the advancements in the automotive industry, your car might be giving you a sign already right on your dashboard.

Less than ¼ inch thick.

If you've had your vehicle for a while, then you might be able to see if you need a new set of brake pads right away. If it's less than ¼ thick then you should consider getting a new pair for the upcoming winter. 
5. Change Your Spark Plugs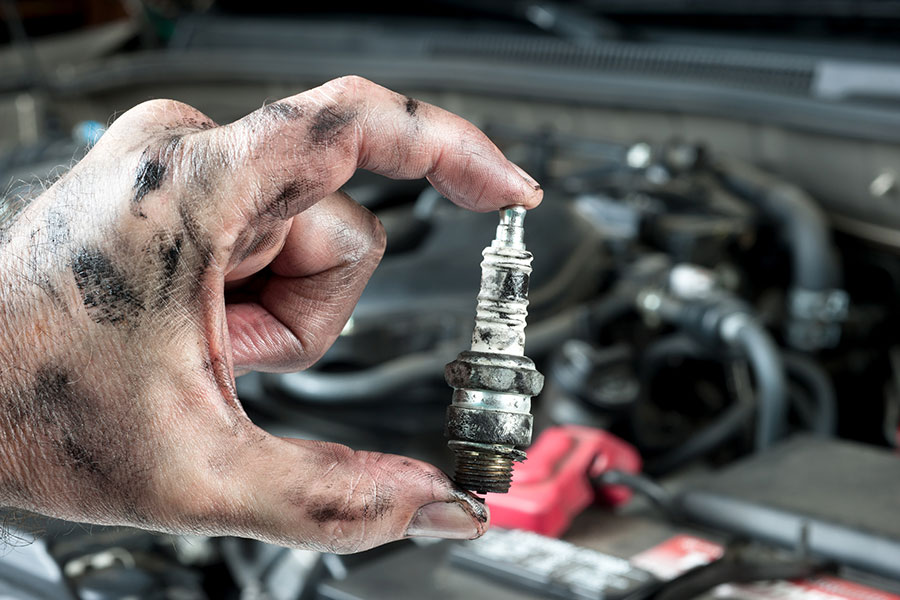 As the temperature drops in the fall and winter months, some vehicles can begin to experience issues starting. If this happens to your vehicle, having a pair of fresh spark plugs can get you back on the road as soon as possible. 
Most professionals recommend having a new pair of spark plugs installed about every 30,000 miles but it really depends on the condition/type of spark plug you have. Copper plugs tend to have the shortest life, while more advanced options provide up to four times more life. 
Sparks plug can also be replaced at home, however, we recommended visiting your local repair facility to avoid any potential issues. 
Protect Your Car This Fall with Endurance
As the seasons change, stay proactive with all of your car maintenance needs and essential services – with the EnduranceAdvantage auto protection plan. As the most comprehensive protection package available, EnduranceAdvantage comes with up to $3,500 in regular maintenance coverage along with breakdown coverage. Endurance is here to help give you peace of mind for the cold months ahead. 
Endurance customers can find even more savings with 1 year of free Elite Benefits with the purchase of any of our protection plans. With perks such as 24/7 roadside assistance, key fob replacements, $500 per covered collision, and more, you can rest easy knowing you're covered in rain, snow, or shine.
Request a free, no-obligation quote for more information about an Endurance protection plan. You can also visit our Learning Center to find more articles on car care tips, automotive FAQs, and make/model comparisons.
More like this
Expert Auto Tips

Retired professional racecar driver Danica Patrick is a pioneer in the world of motorsports. Her breakthroughs include being the first woman to lead an Indianapolis 500 race (the 89th running..

Read More

Expert Auto Tips

Buying a new car can be incredibly exciting and can open up a whole new world of possibilities. There are so many vehicles on the market, and no matter what..

Read More

Expert Auto Tips

Changing your oil and keeping your tires at the correct PSI are two great ways to keep your car running smoothly and driving safely as the seasons change. Your vehicle's..

Read More