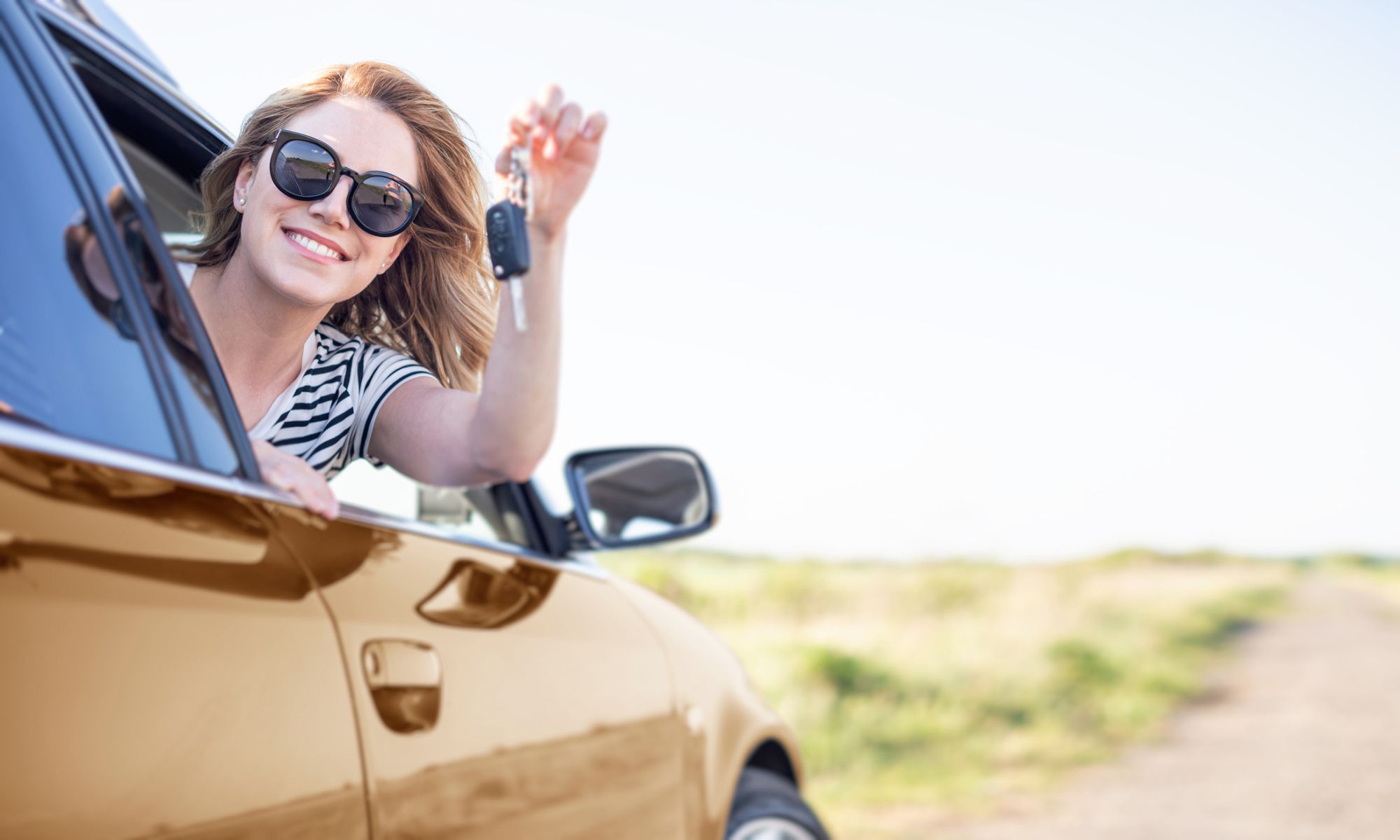 When you purchased a new Honda from the dealership, you were likely offered a Honda Care plan extended warranty to provide additional protection to your factory warranty. There are many advantages to buying an extended warranty. Extended warranty plans are an excellent way to provide coverage and protection against unexpected and costly repairs, making it an ideal option for Honda owners.
While Honda is well-known for its reliable vehicles, an extended warranty can provide additional peace of mind and assurance that your investment is safeguarded against unexpected repair expenses. Not only does a Honda extended warranty save money and time by avoiding costly repairs, but it also provides a sense of security that your Honda is covered and protected in the event of any costly repairs that may be needed, even after the Honda factory warranty has expired.
However, even the impressive Honda Care extended warranty has shortcomings with exclusions and other limitations. As a result, many car owners unexpectedly find themselves paying out of pocket for costly repair bills. Fortunately, there are other choices for additional coverage besides Honda Care, so you can shop around to find the best solution for your lifestyle.
What Is an Extended Warranty?
An extended car warranty is a vehicle service contract that provides additional coverage beyond the manufacturer's warranty on a new or used vehicle. The extended warranty covers repair costs that are not included in the manufacturer's warranty or extends the original coverage term lengths of the manufacturer's warranty for a new vehicle for a certain period of time, usually several years. During the warranty period, if any covered component fails or there is another mechanical breakdown, the manufacturer or the warranty company absorbs, reduces, or reimburses the cost of replacement parts and repairs.
Honda Care is only available through an authorized dealer, such as the manufacturer or a car dealership. It offers protection for automotive repairs after the factory warranty runs out. An extended car warranty typically covers repairs related to the mechanical failure of certain vehicle parts, such as powertrain coverage for the engine, transmission, and drivetrain, as well as electrical components.
It can also include additional benefits, like roadside assistance, towing, and rental car reimbursement. In some cases, an extended car warranty may also cover wear and tear and other damages that are not covered under the manufacturer's warranty.
It is important to remember that extended auto warranties are not the same as a bumper-to-bumper warranty, like the original factory warranty. While both offer financial protection against mechanical breakdowns, extended warranties are less comprehensive than the original factory warranty that provides bumper-to-bumper coverage. Often, buying an extended warranty comes with parts exclusions, additional warranty costs, and limited eligibility. It is important to read the vehicle service contract to understand the terms, conditions and exclusions to maximize your plans benefits.
For example, not everything is protected under the Honda extended warranty. While most mechanical breakdowns and major components are covered, the following items are examples of what is not included under covered repairs:
Vehicle frame
Interior upholstery
Exhaust system
Airbags
Wiper blades
Oil changes
Hoses
Spark plugs
Tires
Alignments
What Are Auto Protection Plans or VSCs? Why Are They Better?
Hondas are usually dependable, but even the most reliable cars eventually wear out. An extended warranty can provide extra assurance if you're concerned about how to pay for malfunctions and unexpected breakdowns. Unfortunately, while Honda Care offers financial protection for some automotive repairs after the original Honda warranty runs out, many used car owners are excluded from the eligibility list. Fortunately, there are third-party car warranty companies available to help.
Although often referred to as extended car warranties, the coverage provided by third parties like Endurance Warranty is not technically an extended warranty. Only the manufacturer can "extend" the original factory warranty, often making it a limited warranty, as we mentioned with Honda warranty coverage. Third-party coverage is more accurately referred to as an auto protection plan or vehicle service contract (VSC).
A vehicle protection plan (VPP) agreement is similar to an extended warranty for a car. It is a service contract providing financial protection for vehicle parts and components after the manufacturer's warranty has expired.
Depending on the plan, coverage can range from comprehensive protection for all components, such as the engine, transmission, cooling system, electrical system, brakes, and air conditioning, to just the essential powertrain components, such as the engine and transmission. The coverage agreement's duration depends on the car's make and model and the type of coverage purchased but is often much longer than an extended warranty. Unlike an extended car warranty, however, vehicle protection plans are often customizable and more inclusive in the models and the parts they cover.
The Benefits of Third-Party Auto Protection Plans Over Extended Warranties
An alternative to extended warranties, third-party auto protection plans provide a variety of benefits. These plans can offer extensive component coverage and more flexibility than a manufacturer's warranty, along with many additional perks, such as:
Comprehensive Coverage: Not only are typically much more affordable than extended warranties, but they can also offer a broader range of coverage. Third-party auto protection plans often cover parts and components not included in extended warranties, such as wear and tear items, fluids, and more.
More Inclusive: Additionally, third-party auto protection plans have fewer model exclusions and offer more personalized coverage options than extended warranties, even if your factory warranty has expired. For example, vehicles with high mileage, high-end luxury vehicles, older cars, salvage or rebuilt titles, Canadian grey market vehicles, and even drivers who use their cars for work as rideshare or delivery drivers have found a coverage plan. Plus, with a variety of customizable coverage plans, it is easier to find a plan to suit your needs and budget.
Repair Options: With an auto protection plan, you aren't limited to having your vehicle repaired at the Honda dealership. Third-party protection plans give you the freedom to take your car to any ASE Certified mechanic or repair shop of your choice, including the dealership, if you prefer.
Transferable: Auto protection plans are transferable to new owners, making them an excellent investment when purchasing a used vehicle. For example, if you decide to sell your car while your plan is active, the new owner can take advantage of the protection plan, ensuring that any necessary repairs or maintenance are covered. This gives them peace of mind and can even improve the vehicle's resale value.
Bonus Perks: Third-party auto protection plans often include additional benefits such as roadside assistance, trip interruption benefits, rental car reimbursement, and more.
When to Purchase an Auto Protection Plan
The best time to purchase an auto protection plan is before you find yourself in an emergency and need car repairs, as many third-party providers require a waiting period. The waiting period for a vehicle protection plan serves a purpose – it helps the warranty provider give you the best coverage and ensure that you have the appropriate level of coverage for both new and used automobiles. This differs from a manufacturer's warranty, which you typically get right away when buying a brand-new car.
When you sign up for a protection plan, usually you'll have to wait 30 days before it is officially activated. This is so both you and the provider can double-check that you have the right plan for your Honda vehicle. This buffer period gives you time to drive your vehicle and ensure it meets your needs and driving habits. Don't leave yourself open for unexpected repair costs by letting your factory warranty lapse.
Endurance Standard Benefits and More
Endurance Warranty provides various plans to fit the needs of more drivers and cars, including pre-owned vehicles. No matter which plan you decide on, you are sure to be granted the coverage you require for the future. Therefore, if you are thinking of getting exclusionary protection with the Supreme plan, unbeatable maintenance protection with the Advantage plan, the basic drivetrain or powertrain warranty coverage with the Secure plan, or one of our many other options, you're sure to find the protection that fits your lifestyle and budget.
Each Endurance protection plan offers additional advantages, such as 24-hour roadside assistance, reimbursement for trip interruptions, and rental car reimbursements. For a minimal activation charge, you can also receive Elite Benefits for an entire year, which includes up to two tire repairs/replacements, a thousand dollars in total loss coverage, and key fob replacement. Plus, all plans are backed by a 30-day money-back guarantee, so if you decide the coverage isn't right for you, you can cancel without penalty.
Find an Auto Protection Plan
Honda is renowned for producing dependable, easy-to-drive vehicles, but an extended warranty plan can give you peace of mind that repairs will be covered in case of any unforeseen costs. To learn more about Endurance Warranty protection plans, contact our award-winning customer service team at (800) 253-8203 for a free quote, or shop online now.
The Endurance blog is also an excellent resource to find answers to your frequently asked questions about Honda ownership. Read articles about common Honda repairs and Honda maintenance expenses, how to make the most of your Honda extended warranty, and much more.
More like this
Expert Auto Tips

With most states around the country getting colder, it's worth reminding yourself how to prepare your vehicle for the different seasons. Weather conditions play a major role in how a..

Read More

Expert Auto Tips

Being a car owner can be an incredibly rewarding experience, especially if you take pride in your vehicle's condition and performance. Cars that are well taken care of will generally..

Read More

Expert Auto Tips

No matter what kind of vehicle you own, staying on top of its care and maintenance should always be a top priority. Cars that are well taken care of and..

Read More