Even when a vehicle drives well or gets top reviews from experts and new car buyers, that does not always equal strong sales. Competition is fierce within the automotive industry.
Today on a very special ShopTalk we've put together a list of several cars that not only rank highly in their segment and perhaps won awards in their respective model years; they may not be selling well.
Low sales and high reviews equals terrific news for new car buyers. The lower demand makes opportunities for a negotiated price or discounted one well below the sticker price.
Here are our picks for the hidden automotive gems of 2017:
2016 Buick Verano
Buick is having a difficult sales year overall but that doesn't take away from the fact that the Verano is without a doubt one of the most upscale compact car options. It comes standard with premium leather interior materials. It offers a smooth drive on par with its pricier European counterparts. Consumer Reports also gives it a strong reliability rating. This vehicle has a relatively low gas mileage compared to its peers. It's only a mere 21 mpg in the city and 31 mpg on the highway, both of which are well below the average estimates for luxury compact cars.
2017 Fiat 500X
If a much complained about noisy interior cabin is not a deal-breaker for you, the Fiat 500x is a great SUV. The Italian automaker made an SUV with their iconic style and engineered it with Fiat's knack for agile driving (as opposed to raw power). It's the perfect SUV for busy city streets and remarkably easy to park. Its relatively weak powertrain options compared to the segment may be turning off buyers.
2017 Honda Odyssey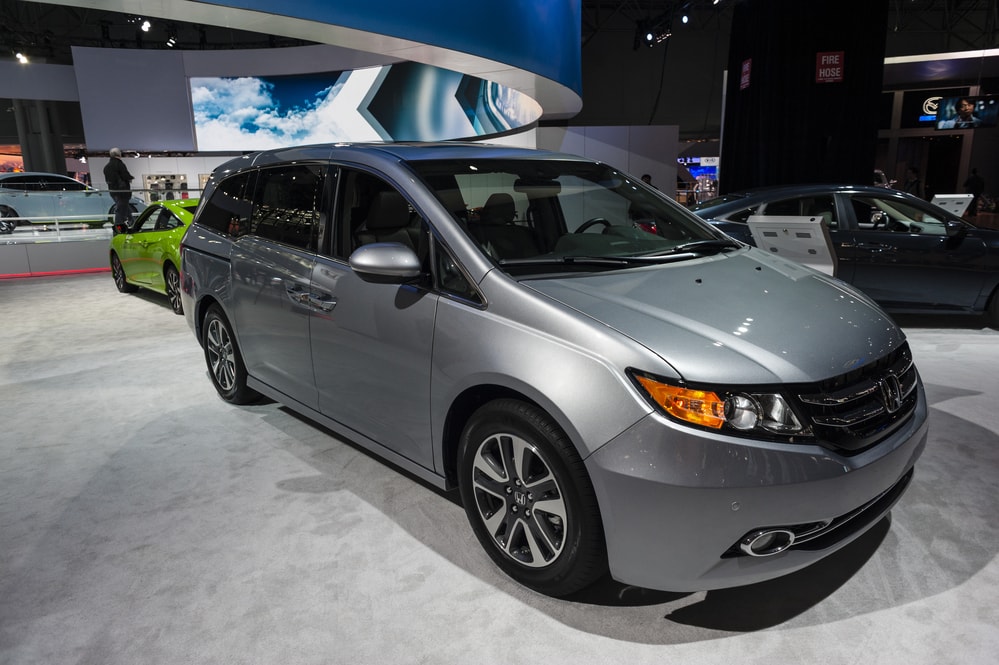 The Honda Odyssey is a family vehicle that dares to stand in opposition to the growing popularity of SUVs as the go-to family car. It even comes equipped with a recently redesigned exterior and the most spacious Odyssey interior ever. It's meeting first-rate crash test scores without sacrificing performance and it comes with the expected list of family-friendly features.  The Honda Odyssey was awarded as the 2017 Best Minivan for Families. Even still, it's falling short of early sales projections.
2017 Mercedes-Benz GLA
When it comes to luxury SUVs, the Mercedes-Benz GLA is one of the most affordable in its class. Even at the most basic trim option it still comes equipped with ferocious engine options and Mercedes' trademark responsive handling. Oh, and we'd be remiss if we didn't praise Mercedes' classy interior. Now in rare form for the German automaker, GLA's predicted reliability is among the highest in the segment. So rest assured you'll have plenty peace of mind when it comes to maintenance and repair expenses.
Volkswagen Touareg
VW's Toureg is not quite a luxury vehicle. Despite that, it is still able to match many of those when it comes to delivering a refined ride. It comes standard with leather seats in both rows, plenty of safety technology, and excellent crash test scores. We like to think of it like an alternative to more popular luxury midsize SUVs such as a BMW X5 or Mercedes-Benz GLE. However, at its lower price point in the segment it can't quite meet its peers in terms of horsepower.
Lexus ES
In terms of affordable luxury cars, everyone should have the Lexus ES on their test drive short list. What it lacks in tip level power or upscale options it makes up for in being a true jack of all trades. It comes standard with a computer-assisted ride, spacious seating in both rows, and award winning safety and reliability ratings.
So there you have it! We believe in wise and well informed car buyers at Endurance. And as such we took the time to research before compiling this list. We incorporated Kelley Blue Book and Automotive News data. None of the above vehicles are particularly innovative. However, we found them to be top performers in their class albeit struggling through slow sales.
In that regard, now is the perfect time for you to head to the dealership. Low sales tend to make it easy to negotiate a great deal on these.
More like this
Finance

Calling the U.S. auto market of the past few years "unusual" is an understatement. The effects of the COVID-19 pandemic, manufacturing slow-downs, and low inventories have challenged car buyers. The..

Read More

Finance

For many car enthusiasts around the world, finally saving up enough money to purchase a luxury car is a huge goal in life. Whether that new car is manufactured by..

Read More

Finance

With the annual cost of car ownership only ever on the increase, it isn't surprising that so many drivers are investing in extended warranties. After all, why empty your wallet..

Read More