Mercedes, BMW, Audi, we know these German luxury vehicles by name and brand. Sales have never been stronger for these auto-making titans. But how can this be with the economy still seeking a rebound? Is it the state of the European economy or have their slick marketing campaigns finally taken hold? Either way, you can't argue with results. In the first three months of 2014, Audi, BMW and Mercedes sold combined, estimated 1.3 million vehicles worldwide, 9 percent more than this time last year. BMW led with sales of almost 451,600 vehicles around the world in the first quarter, besting 438,200 at Audi and 429,600 for Mercedes Benz. All together records have been broken for these companies.
When you think about it though, the industry is a bit more complex than sales numbers. Talking about profit without connecting it to production volume is like talking about the size of a vehicle without mentioning the engine running it. One tends to be related to the other.
Despite a rising tide of buyers, BMW, Mercedes Benz, and Audi seldom talk about their steadily raising prices and any chatter about keeping costs in line is usually tacked onto the very end of any corporate communication. Most businesses prefer to spread the good news about performance metrics and volume gains. Now each of the German luxury players appears dead-set on being the luxury leader in terms of units.
Massive sales gains, however, do actually present potential hardships for luxury brands. In addition to the consumer-favorite engineering, fine leather interiors, and a fancy hood ornament announcing this as a status symbol, the appeal of German-born luxury cars, at least in part, is the prestige — the air of exclusivity. After all, these things aren't iPhones or even Apple Watches. It takes years of striving to get into one (or at least a catchy idea for a new app) and even longer if one were so inclined to have one tailored for your specifications.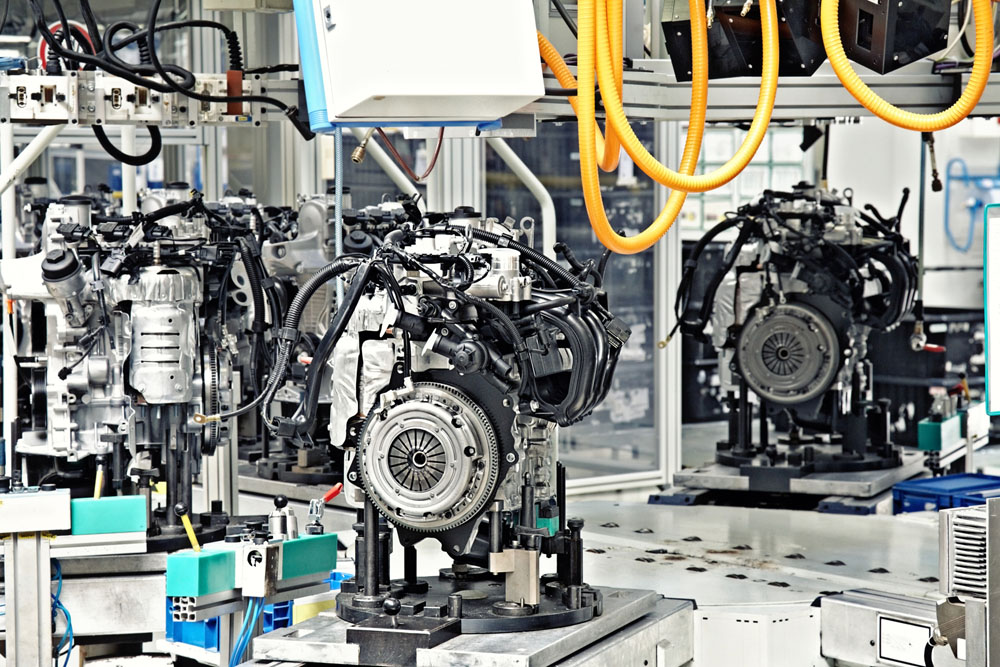 While other auto companies seem poised on building a reputation as an inviting community of sorts, luxury brands thrive on pride and prestige. However, every time one of these cars rolls out of the dealership, that type of exclusivity fades a little. There's a "one of the many" vs. "one of the few" mentality that permeates itself in automotive culture and one can see how the rising commonality of luxury vehicles stirs those sentiments up.
On the positive side, in order to get their numbers up, Audi, BMW, and Mercedes have steered toward appealing to more diverse demographics. Each of the automakers now has an entry-level model priced around $30,000 in the US. When someone opts for a lease, instead of a purchase, the customer has now joined the owners club of for only a few thousand dollars.
It is actually very wise for these companies to make more varieties of cars to reach more potential consumers, something that other luxury vehicles such as Lexus could benefit from. In fact, in the past 10 years, the number of luxury model lines in the U.S. has surged significantly according to TrueCar, an online car-shopping platform. However, that number doesn't account for the vast amount of variations like different body styles or hybrid engines.
BMW's aforementioned best-selling vehicle, the 3-series comes in 13 variations. These cars may now be known to be ubiquitous, but BMW has made sure that each buyer feels at least a little bit "special." And this new approach provides many options for price points. Gone is the $10,000 gap between models to inspire a potential buyer to either walk away or buy the cheaper vehicle.
Similar to BMW, Mercedes has for example, seven classes of vehicles to choose among—not just seven vehicles (G-class, GL-Class, GLA-Class, GLE Class, GLK-Class, M-Class, and the R-Class). And even those classes have many variations themselves. By diversifying their line, Mercedes has changed the playing field.
Simply put, these strategies are working. The market can be unpredictable though. Now that there's a pretty robust field of research involved regarding the expansive product ranges at these companies it is quite possible that an expanding product range could potentially wear down consumers' willingness to buy. Think of the principle of diminishing returns: the point at which the level of profits or benefits gained is less than the amount of money or energy invested.
Where diminishing returns come into play could perhaps be explained in a hypothetical. Say that there are shoppers boggled by the SUVs at Mercedes, they may just turn to a company like Cadillac, where they will find utilities in just two sizes: regular and Escalade. It is true that we as consumers love having options, but there comes a point where the list of options and variation just become intimidating especially to those looking at more entry-level vehicles.
Are German automakers rolling out too many luxury vehicles? Possibly. But it seems to be working in their favor so far. The auto-industry is certainly on the rebound in terms of recent years but these companies should be mindful about a possible surplus or even a bubble in the future. That will ultimately be the deciding factor as to who will win the race for top luxury Car Company. It won't necessarily be the company that sold the most vehicles but the one with the best long-term market strategy.
More like this
News

As we transition away from combustion engines, electric vehicles (EVs) continue to dominate the automotive conversation. The latest development involves Honda's joint venture with General Motors to co-produce affordable electric..

Read More

News

There are a number of important components that allow your vehicle to operate, and each individual piece serves a purpose. Given the intricacies of these pieces, the value is naturally..

Read More

News

For decades, used cars have been the go-to solution for budget-conscious buyers. American shoppers could readily find quality second-hand vehicles for under the average price of $20,000 at most dealerships...

Read More