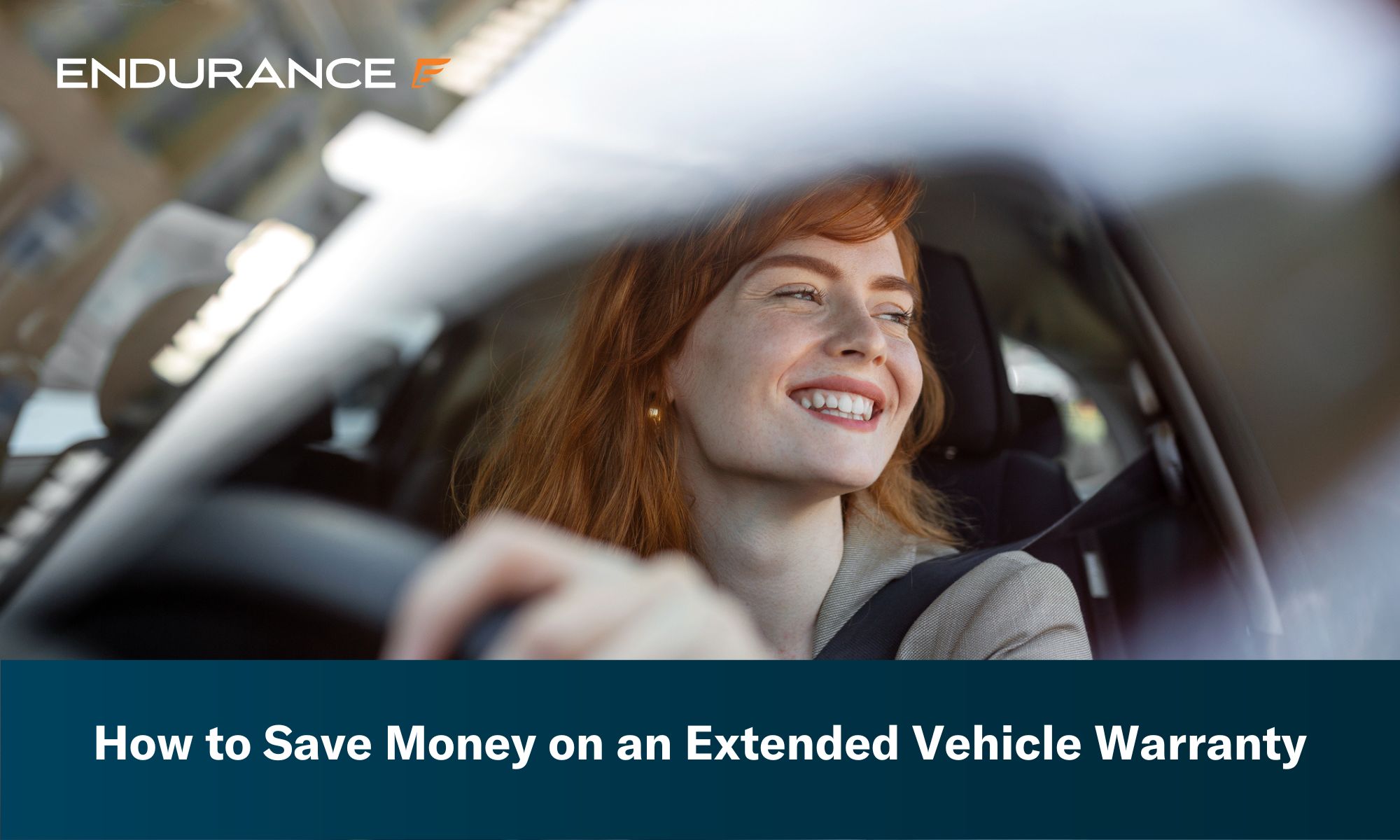 Owning a car is a big financial responsibility, especially considering the annual upkeep costs. After adding up registration fees, insurance premiums, gas expenses, oil changes, tire rotations, and the decrease in car value, in addition to the monthly car payments, there often is little room in the budget leftover for unexpected car repairs.
Of course, if you buy a new vehicle, you're protected by the bumper-to-bumper warranty from the car manufacturer. But, unfortunately, once that warranty expires, car owners are left to pay out-of-pocket for unexpected costly vehicle repairs.
Whether you buy a new or pre-owned vehicle, repairing a car can quickly get expensive. Today, many people living paycheck to paycheck cannot afford to pay for surprise expenses. Fortunately, an extended vehicle warranty is an excellent investment that can help you save money.
How Can an Extended Car Warranty Save You Money?
An extended auto warranty is a vehicle service contract (VSC) between a car owner and the provider. The agreement state that the car owner pays a low monthly fee and any potential deductibles and fees. In return, the provider will pay for all included vehicle repairs.
An extended car warranty isn't right for every driver. If you have a new vehicle, you're already protected by the manufacturer's factory warranty. An extended warranty isn't necessary if you plan to sell your vehicle before the original warranty expires. This coverage extends beyond the manufacturer's bumper-to-bumper warranty and often has exclusions and restrictions. However, if you plan to keep your vehicle, investing in an extended car warranty can save hundreds, even thousands of dollars on unexpected car repairs.
An extended car warranty offers financial coverage for many automotive repairs and services. These include engine, transmission, electrical, and other mechanical repairs. A car protection plan can extend the life of your vehicle. It can also protect you from costly repair bills, giving you financial peace of mind. Rest easy knowing you have coverage if something goes wrong with your car.
How Much Can an Extended Warranty Save?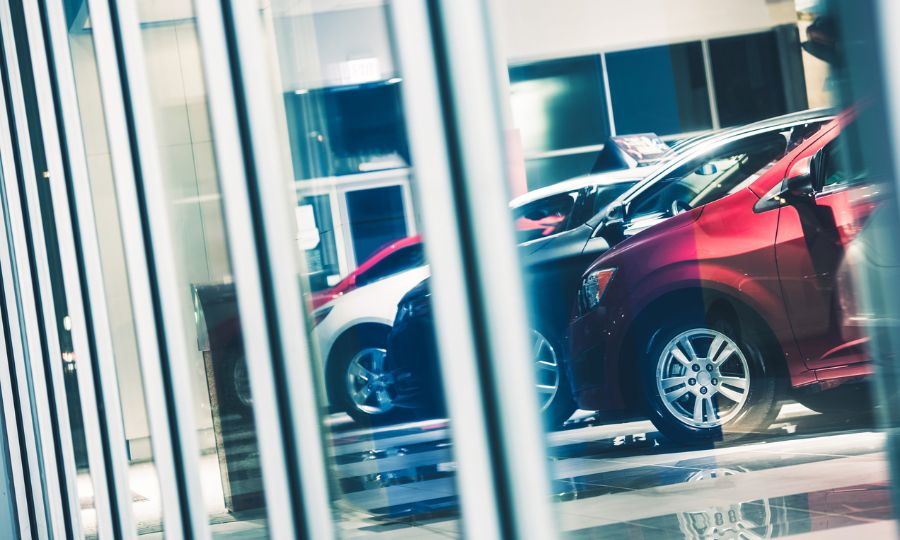 An extended auto warranty can save you money in the long run. Depending on your car's coverage and make and model, an extended warranty can cover anything from powertrain components to interior features. Reading your vehicle service contract to see what your extended car warranty covers is important so you don't get surprised at the auto repair shop.
The cost of car repairs ranges widely, from minor adjustments, such as replacing a gas cap, to significant repairs. Certain repair jobs can be more expensive than others. Even the most reliable and long-lasting vehicles, like Honda, can require a pricey fix, such as an engine repair or a clutch assembly replacement. Regardless of age or model, expensive car repairs are inevitable and happen to everyone.
Let's take a look at some common car repair costs that extended car warranties can cover:
Replacing an O2 Sensor
The oxygen sensor in a car helps the vehicle's computer keep track of unburnt oxygen in the exhaust. This information optimized the air-to-fuel ratio for higher performance. Generally, it's necessary to switch out the sensor every 50,000 miles.
Neglecting to address an oxygen sensor issue can be potentially hazardous to your car and will likely result in an extra expensive repair bill. In addition, failing to address the problem early on could mean replacing the catalytic converter, which can cost anywhere from $500 to $2,000.
According to our partners at RepairPal, replacing an oxygen sensor can range anywhere from $346 to $395.
Alternator Replacement
The alternator is a generator that supplies the necessary electricity to a car and replenishes the battery. Ultimately, an alternator is required to produce the right energy for a car to run.
A car can operate for a brief period with a bad alternator. However, the vehicle will not start again once the alternator fails and the battery drains, rendering it useless.
RepairPal estimates that replacing an alternator costs anywhere from $608 to $790.
Replacing the Transmission
The transmission is an essential part of your car. It changes gears and ensures your vehicle runs properly, whether you're speeding up or slowing down. However, your transmission may be in danger if you're experiencing gears slipping, rough shifting, or delayed movement. Once the transmission fails, it will be necessary to replace it.
The estimated cost of replacing a transmission on a car is between $4,967 and $5,167, according to RepairPal.
How to Save Money on an Extended Vehicle Warranty
Multiple third-party providers offer various vehicle coverage options to fit different lifestyles, driving styles, and budgets. It is tempting to buy a cheap extended car warranty. However, cheaper isn't always better. Sadly, the wrong auto protection plan can leave drivers without the protection they need in an emergency.
Things like the make, mileage, and age of a car can influence the cost of an extended car warranty. However, there are ways to get the best value and save money when buying an extended car warranty.
1. Buy Early
Delaying the purchase of an extended warranty for your car is not recommended. Waiting until the manufacturer's coverage has run out before finding extended vehicle coverage can be costly. Instead, look for the most suitable coverage plans and prices for your car towards the end of the original warranty period.
2. Explore Different Vehicle Protection Plans
Before signing a car service agreement:
Research and compare extended vehicle policies.
Consider the level of protection and fees available for your car's make and model.
Explore the different levels of coverage between a powertrain warranty and a comprehensive warranty and all the vehicle coverage options in between.
Understanding the differences between plans will help you decide which is best for you based on your budget and needs.
3. Read the Fine Print
When shopping for an auto warranty, it is important to understand the coverage details and ask questions to make an informed decision. Also, consider factors like transferability, roadside assistance, cancellation terms, and repair reimbursement.
Every warranty provider offers different levels of extended warranty coverage. While the right warranty can help you save money, some auto policies have restrictions, limitations, deductibles, and fees hidden in the fine print. Read the service agreement before signing to avoid being taken advantage of and to save time and money.
4. Take Advantage of Multi-Car Discounts
Some warranty providers offer discounts for customers who own more than one vehicle. These multi-car discounts may include reduced rates for each additional vehicle or a discounted plan covering all your cars. Explore discounts each provider offers and learn how to take advantage of them.
5. Drive With Caution
Careful driving keeps you safer and keeps your vehicle running smoother and longer. Avoiding reckless driving, such as sudden stops and rapid acceleration, can help you extend the life of your car and avoid expensive repair bills. It's also a good idea to follow the manufacturer's service schedule and have routine maintenance performed. Keeping up with regular oil changes and other services can help extend the life of your vehicle and help you avoid expensive repairs.
6. Consider Exclusionary Warranties
Exclusionary warranties are often better when it comes to extended warranties. Rather than listing all the items they cover, they only include a short list of exclusions. This setup provides more extensive coverage than inclusionary warranties. As a result, exclusionary contracts often get the most value for the cost.
7. Ask for Other Discounts
Feel free to ask for discounts when negotiating your vehicle service contract. Many service providers are willing to negotiate the price of a service contract. Be sure to inquire about any discounts or special offers that may be available.
Some service providers may offer discounts for bundling services or signing a long-term contract. Again, researching and asking questions can help you get the best value for your money.
Buy from a Reputable Extended Warranty Provider
Third-party extended warranty providers, such as Endurance Warranty, offer comprehensive coverage. This coverage is similar to an automaker's or dealer's coverage. However, it does not have some of the major drawbacks of those options. For example, with Endurance, you can take your car to any ASE Certified mechanic or repair shop, including the dealership.
Third-party warranties provide similar or better coverage than a dealer or automaker and can be purchased anytime. Endurance auto protection policies offer additional benefits. These include 24/7 roadside assistance, rental car reimbursement, and trip interruption coverage. No matter your chosen plan, you're protected by a risk-free, 30-day money-back guarantee if you decide to cancel your warranty.
Every Endurance customer can boost their savings by activating a year of FREE Elite Benefits. For just $20, you can activate additional protection benefits. These include key fob replacement, tire repairs and replacements, and more.
Get a Custom Auto Protection Plan Quote
When it comes to your vehicle, you want the best protection possible. That's where Endurance comes in. Our extended warranty plans offer unbeatable coverage for your car, truck, or SUV, giving you peace of mind on the road.
With customizable plans and industry-leading customer service, Endurance makes it easy to get the protection you need at a price you can afford. Don't take chances with your vehicle's future – call (800) 253-8203 to get more information, or shop online today. Your vehicle will thank you!
More like this
Finance

Calling the U.S. auto market of the past few years "unusual" is an understatement. The effects of the COVID-19 pandemic, manufacturing slow-downs, and low inventories have challenged car buyers. The..

Read More

Finance

For many car enthusiasts around the world, finally saving up enough money to purchase a luxury car is a huge goal in life. Whether that new car is manufactured by..

Read More

Finance

With the annual cost of car ownership only ever on the increase, it isn't surprising that so many drivers are investing in extended warranties. After all, why empty your wallet..

Read More