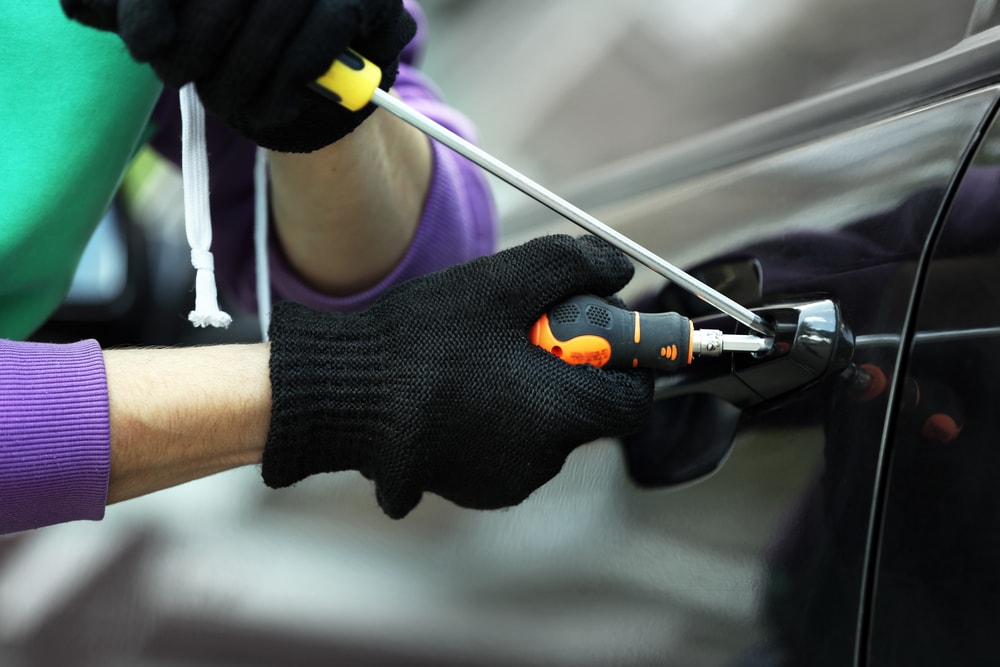 The truth of the matter is that most car thefts don't involve the crew of a Hollywood blockbuster chasing after the most exotic cars or classics. Nope. In fact, more often than not, the cars that are stolen tend to be late-model, mid-priced cars like a Toyota Camry, Nissan Altima, or GMC Sierra and the like. These cars are stolen more or less for having a few easily-removable parts that can be sold for more than the actual cars themselves.
What Thieves Really Want- Selling Scraps
Earlier this month we saw the National Insurance Crime Bureau, touted as "the nation's premier not-for-profit organization dedicated exclusively to fighting insurance fraud and crime," published a report. In their report they highlighted exactly how those easily accessible components are worth more than the market value of the car(s) they were taken from. These components are expensive to replace and often rather physically large.
Since this is, as you guessed it, a very illegal thing to do, there's no real way to track how much a whole car goes for if it was stolen. There's lots of forged paperwork and other shady activities to consider. That is why thieves don't do that as much anymore. While it is tempting to think that only "nice" more pricey vehicles are the more typical targets the scary truth is that it could be any car. Any car that looks like it is well kept is a potential target for parts-stealers. It's easier to sell a near-mint engine component that can be used on dozens of other cars than it is to sell any one of those cars. And at a time when people in general are more likely to pay for repair and replacement of their cars than getting a new car, crooks take advantage.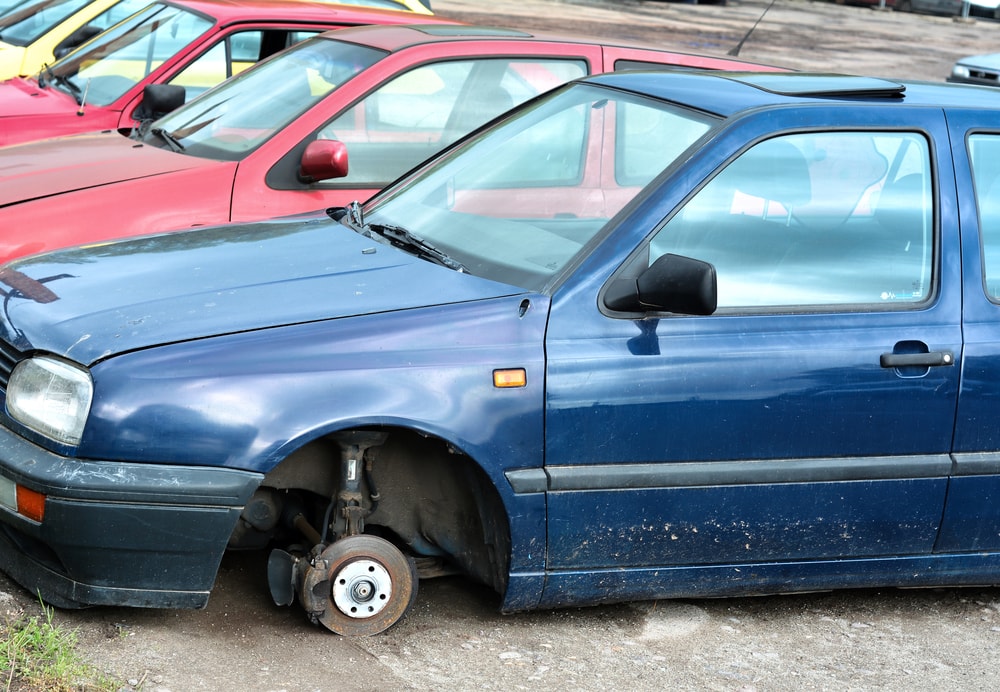 What's of Value in the Chop Shop? How the Math Works Out
In the NICB report, they used the example of a 2016 Toyota Camry. That Camry is only worth about $15,000 stolen. NICB looked at the street price for the components. The doors alone are worth $3,027, while the wheels are $1,642, the hood and trunk are $1,251 and headlights are $575 a pair. Altogether if those parts are stolen they can be sold for between $10,000 and $15,438.
It's quite fascinating because conventional wisdom suggests that it's more than a little counterintuitive to see a car make more money in pieces than a functional vehicle.
The key is to remember that part prices are archived in databases of over 24 million vehicle damage appraisals generated for insurance claims. The reason for that is because criminal car part slingers will not be able to get even remotely the same premium price that a dealership or even a body shop would charge consumers for any of these things.
Another point is that according to Autoblog, the US has seen a 7.6 percent increase in auto thefts in 2016 which rose an additional 4 percent in 2017. However, the trend of car theft is still down from the 1991 peak according to the FBI's official publicly available report. So it's not necessarily an airtight belief that "rising parts costs equal more car theft."
The Top Ten Most Stolen Cars in the United States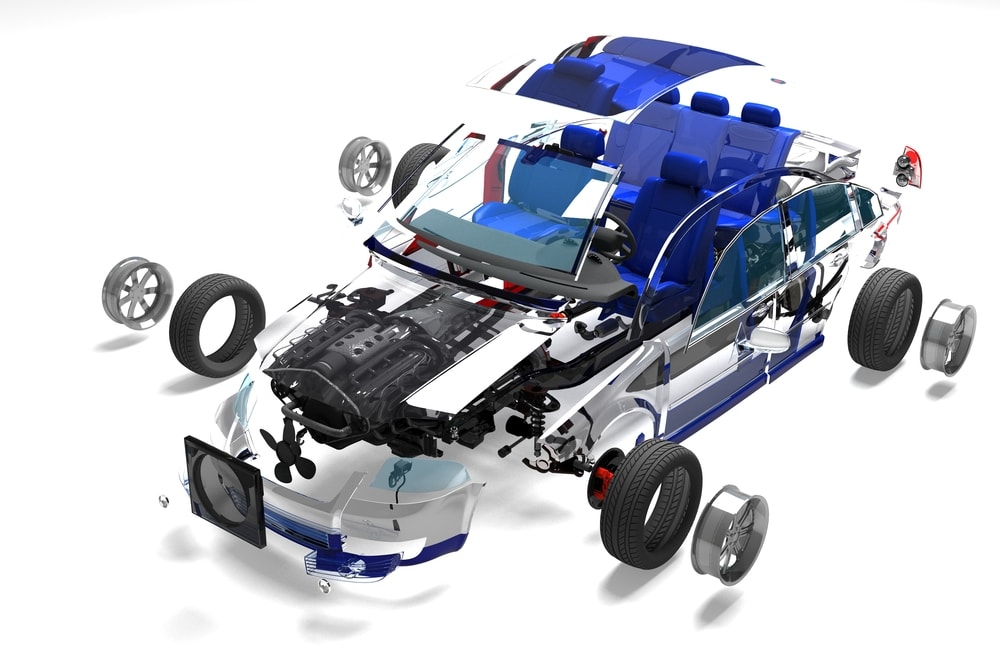 While many think that stolen luxury vehicles or expensive exotic cars would dominate the list of the most commonly stolen cars in the United States, but in actuality, your mom's old Toyota Camry that you drove in college is a much more prime target. But as we already discussed, that's because chop shops can easily flip the parts for fast cash. But the National Insurance Crime Bureau (NICB) in Des Plaines, Ill. states that the following ten vehicles are the most commonly heisted in the nation. Gives a whole new meaning to the term "hot wheels" doesn't it?
Honda Accord (1997), 50,427 stolen
Honda Civic (1998), 49,547
Ford F-Series Pickup (2006), 32,721
Chevrolet Silverado Pickup (2004), 31,238
Toyota Camry (2016), 16,732
Nissan Altima (2015), 12,221
Ram Pickup (2001), 12,128
Toyota Corolla (2015), 11,989
Chevrolet Impala (2008), 9,749
Jeep Cherokee/Grand Cherokee (2000), 9,245
At the end of the day it's is an interesting thing to look as how valuable the components to a car are as opposed to the actual car itself. That's part of the cost of ownership. That's why insurance and vehicle service providers are so important to keeping your car affordable even if you already paid it off. Also of not is that no coverage provider is likely to work with non ASE-Certified shop. Those shops are a promise that every tool and component they use was legally sourced and obtained whether they came from the original manufacturer or "aftermarket." Even still, it never hurts to just do your research. Just be safe out there.
More like this
Finance

Calling the U.S. auto market of the past few years "unusual" is an understatement. The effects of the COVID-19 pandemic, manufacturing slow-downs, and low inventories have challenged car buyers. The..

Read More

Finance

For many car enthusiasts around the world, finally saving up enough money to purchase a luxury car is a huge goal in life. Whether that new car is manufactured by..

Read More

Finance

With the annual cost of car ownership only ever on the increase, it isn't surprising that so many drivers are investing in extended warranties. After all, why empty your wallet..

Read More