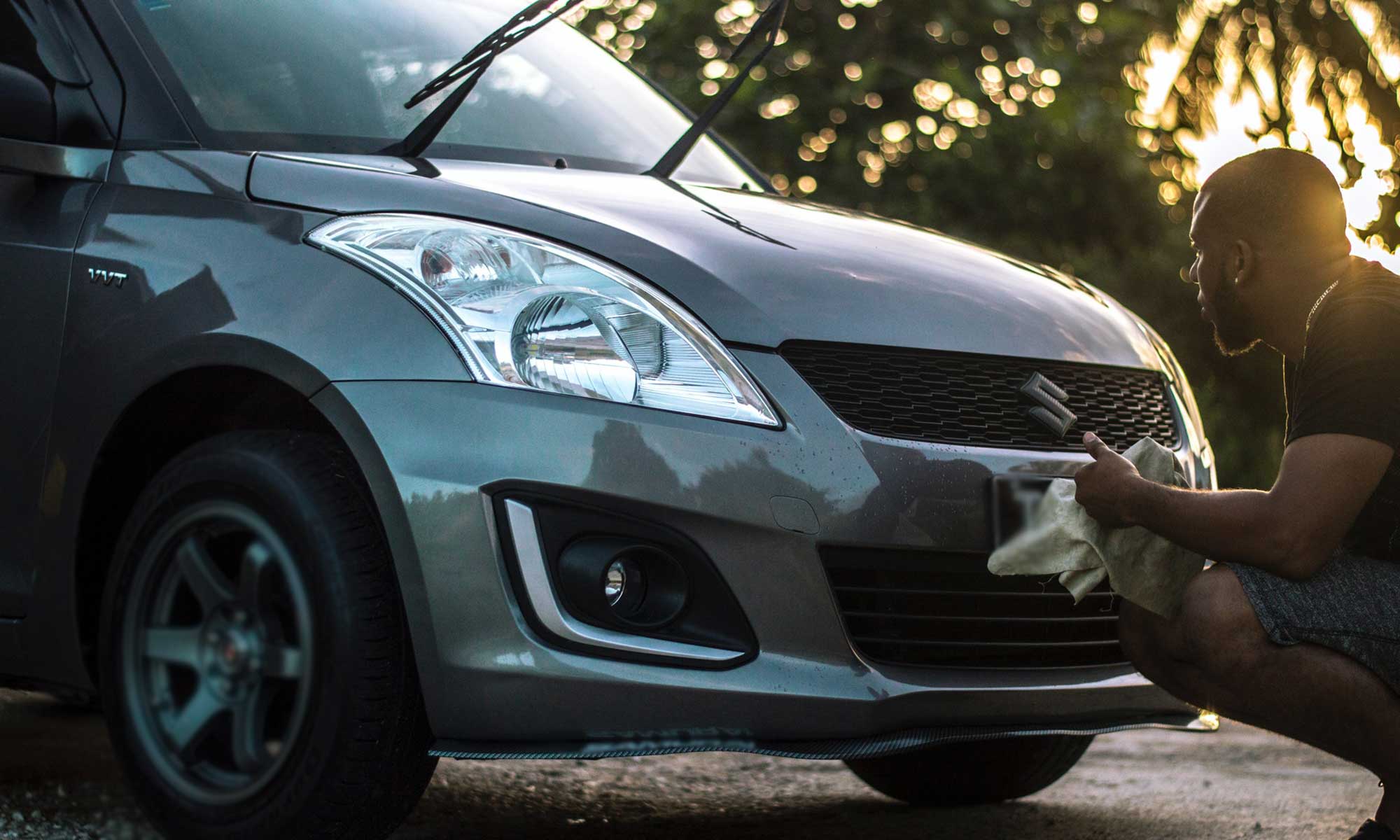 Originating in Hamamatsu, Japan, the Suzuki brand is one of the world's largest vehicle manufacturers, with a current market cap of $15.7 billion. Although no new cars have been released in the U.S. since 2012, there is still plenty of the road today—all of which are out of their original factory warranty by now. 
If that's happened to you, you're still able to invest in a Suzuki extended warranty. 
An extended warranty can give you peace of mind knowing you're not responsible for the costs of a mechanical breakdown, and much more. Keep reading to see current options for your Suzuki.  
What Is Covered by a Suzuki Extended Warranty?
When Suzuki was still manufacturing vehicles, they offered an impressive set of protection plans. The New Vehicle Limited Warranty came with a zero-deductible and covered all stated components for 36,000 miles or 3 years.
Suzuki also offered a couple of other options, such as extended powertrain coverage, which lasted for 100,000 miles or 7 years. It's worth noting, though, that whichever warranty you had has most likely expired. 
When Suzuki withdrew their vehicles from the US market, they also withdrew Suzuki extended protection for everything except for motorcycles and ATVs. The good news is that you can still get an extended warranty from a third-party provider, which offers similar coverage and everyday driving benefits. 
How Much Does a Suzuki Extended Warranty Cost?
An extended warranty, also referred to as a vehicle service contract, aims to save you money on common car expenses like maintenance items and repairs. The overall cost of a Suzuki extended warranty depends on the following factors: 
Coverage Level
The more your protection plan covers, the more you can expect to pay. If you're only interested in covering the most expensive components (such as your engine), opting for powertrain coverage will lower your bill. Just bear in mind that anything outside of the covered repairs is your responsibility. 
Type of Vehicle
If parts for your model are difficult to find, your warranty price may go up as a result. With Suzukis no longer on sale in the US, chances are this will affect the warranty price at least a little, as some components will be harder to source. 
Warranty Benefits
Depending on the warranty provider you chose, adding other benefits on top of standard coverage can drive up pricing. However, Endurance includes 24/7 roadside assistance, rental car reimbursement, and 1-year access to Endurance Elite membership for free. 
What Is Covered Under a Suzuki Factory Warranty?
 If you're curious as to which may factory warranty was applied to your vehicle when you initially purchased, here are the options they offered:
Bumper-to-Bumper Warranty Coverage
The bumper-to-bumper coverage protected almost everything in-and-out of your vehicle against workmanship-related issues—which included any defective materials. Suzuki's package lasted 3 years or 36,000 miles. 
Powertrain Warranty Coverage
Powertrain coverage protected the most expensive parts of your car, namely the engine, driveshaft, and transmission. This plan was effective for 7 years or 100,000 miles after purchase. 
Additional Coverage
When it came to the factory warranty, Suzuki went the extra mile. Your car's battery (for 2 years or 24,000 miles) and corrosion issues (for 5 years with no mileage limit) were both covered, as well as branded accessories (for as long as the bumper-to-bumper lasted). In many ways, the only things that aren't covered are your tires, as a third party manufactures them.  
All-new Suzuki cars came with the automaker's comprehensive roadside assistance package, which lasted for 3 years or 36,000 miles. 
What Should I Do If My Suzuki Manufacturer's Warranty Has Expired?
 With the last new US Suzuki's being sold in 2012, the latest your car's manufacturer warranty could have expired in December 2019. As that was some time ago, it's without a doubt that your manufacturer's warranty has expired. 
Covering the cost of a breakdown yourself can be extremely expensive, so we recommended that you consider investing in a third-party extended warranty as soon as possible. Especially if you own a used car, you have a higher chance of experiencing part failure in the near future.
An Endurance warranty works to do the heavy lifting when dealing with a repair and pays ASE-certified repair facilities directly. To learn more about how you can save thousands on repairs, request a free, no-obligation quote.
Average Suzuki Repair Costs
Using the Suzuki Kizashi as a reference, here are the most common repairs you may experience: 
| | |
| --- | --- |
| Suzuki Repair Part | Average Cost |
| Water Pump Replacement | $711-$1,018 |
| Head Gasket Replacement | $509-$1,843 |
| Oil Pump Replacement | $833-$1,401  |
| Alternator Replacement | $351-$498 |
| Door Window Motor Replacement | $186-$435  |
| Starter Replacement | $235-$555 |
You can expect most repairs to need replacing between the 5- and 10-year mark, so if your Suzuki was one of the last off the production line, it's even more critical you prepare for parts failure.  
A Suzuki extended warranty is a long-term investment that can help you feel empowered in the face of a breakdown. The money you pay now can save you thousands in the span of a few years, especially if you own an older or used vehicle that's more susceptible to breakdowns. 
Suzuki Extended Warranty or Third-Party Vehicle Protection?
 Since all factory warranties most likely expired, your main option is exploring third-party protection. Although warranties provided by your manufacturer do have some benefits, here are reasons as to why third-party options are just as great:
Lower Cost
More options mean more opportunities to find a better price. With extended warranties from third parties, you can shop around to find the level of coverage you need at the right price. If the Suzuki extended warranty were still available today, chances are you could see the same (if not better) coverage from a third-party provider for less money. 
Longer-Lasting Coverage
There's an Endurance warranty to suit everyone's needs, including ones with longer-lasting protection. You can find personalized coverage tailored to your needs and outlast the extended warranty previously offered by Suzuki. 
Choose Your Favorite Repair Facility
When you opt for an extended warranty via your manufacturer, you're contractually obliged to have work carried out at a dealership. With Endurance, you can choose any ASE-certified auto shop and gain access to an extensive network of trusted repair shops. Just find one you trust and take your car there any time you need work doing under warranty.  
Third-Party Suzuki Extended Warranty Benefits
With all of our protection plans, we make sure you feel confident with our protection plans. In addition to receiving comprehensive coverage, you also receive:  
24/7 Roadside Assistance –

From lockout services to

towing

, our

roadside assistance

will help get you back on the road as soon as possible. 

Trip-Interruption Costs –

Broken down more than 100 miles home? We can reimburse you for 3 days of food and lodging. 

Substitute Transportation –

We don't like to leave you hanging while your car's in for repairs. To keep you moving, we provide

rental car

coverage from licensed rental agencies. 

Endurance Elite Membership –

Whenever you purchase an Endurance plan, you get one year's free of

Endurance Elite Membership

. Receive everyday driving benefits you can't find anywhere else.  
You can also set up affordable monthly payments to ensure you're covered against repairs without breaking the bank. To learn more about current warranty plans for your Suzuki vehicle, request a free quote.
More About Suzuki Warranties
There's no more info we can give you about Suzuki warranties, but we can help you learn about the most common problems faced by owners. Take a look at:  
General Recalls, Problems, Defects: NHTSA-Safety Issues & Recalls 
Suzuki Owner Reviews: Car Brands Ratings 
Suzuki Automotive Recalls: Suzuki Recalls 
Frequently Asked Questions: Suzuki Factory Warranty
How Long Does a Standard Suzuki Factory Warranty Last?
The standard Suzuki factory warranty lasted 3 years or 36,000 miles (whichever comes first). The Suzuki powertrain warranty lasted 7 years or 100,000 miles (whichever comes first). 
Is My Engine Covered Under a Suzuki Factory Warranty?
The engine, driveshaft, and transmission were all covered under the generous 7-year powertrain warranty. There are also third-party-provided protection plans that cover your engine and other expensive parts. 
Can I Transfer My Suzuki Warranty?
Suzuki factory warranties are fully transferable, with the original terms applying, including the covered period and permitted mileage–up to 7 years or 100,000 miles (whichever comes first).  
Frequently Asked Questions: Suzuki Extended Warranty
Where Can I Get My Suzuki Serviced for Repairs?
If your Suzuki warranty were still active, you'd have to take it to an authorized Suzuki dealer for repairs. With an Endurance warranty, you have the choice to visit any ASE-certified repair shop to get serviced. 
What Do Endurance Warranties Cover that Suzuki Warranties Do Not?
Endurance warranties offer a wider variety of coverage levels at an affordable price. You can also expect additional benefits such as 24/7 roadside assistance, trip-interruption costs, and rental reimbursement. With an EnduranceAdvantage™ plan, you'll get up to $3,500 in maintenance coverage covering oil changes and brake pad replacements.
How Does Protection from an Insurance Company differ from a Warranty?
Insurance plans are intended to cover repairs that resulted from a sudden accident. Extended warranties, on the other hand, cover both parts and labor for sudden repairs.  
What Extended Warranty Covers the Most for the Best Price?
Decide on what coverage you want and how much you're willing to pay for it, then find the policy that ticks the right boxes. Endurance has so many great options to choose from, bound to have exactly what you need.  
How Do I Get a Quote for an Extended Warranty?
Getting a quote for an Endurance extended warranty couldn't be easier. Just request a free, no-obligation quote or call us to get a personalized quote in minutes. 
More like this
Make/Model

As the most rugged SUV Honda has ever offered, the Pilot offers a wide variety of benefits for those looking for an off-road capable SUV with adequate features. Like any..

Read More

Extended Warranty

The advantages of having an extended warranty can't be overstated when a surprise car repair pops up. Coverage can make a difference during a breakdown, thanks to protection against expensive..

Read More

Make/Model

As the world gradually transitions to renewable energy sources, the adoption of e-vehicles is on the rise, and Tesla has been leading the charge. Their range of electric cars is..

Read More