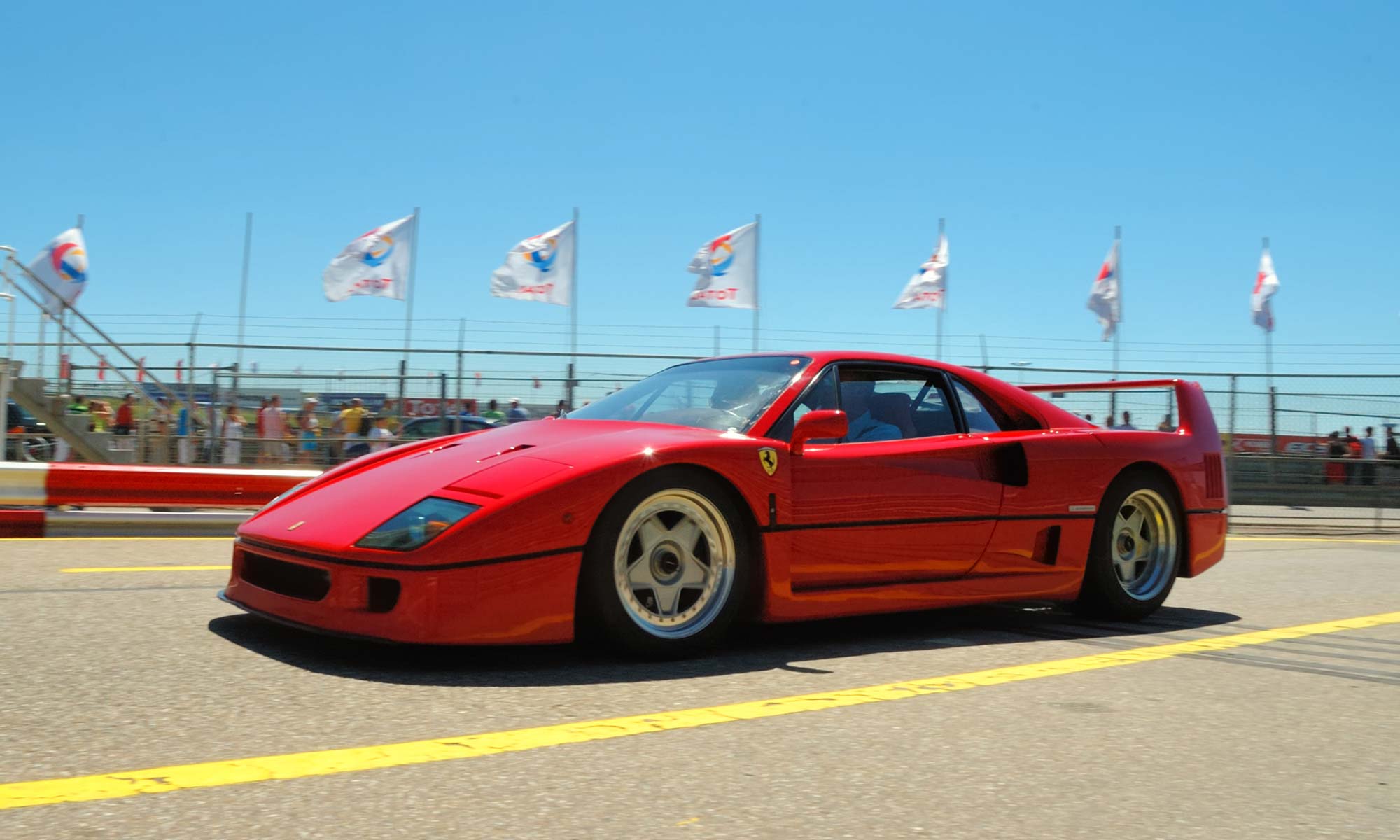 Any motor enthusiast can tell the difference between the roar of a car coming from a sports-tuned muffler and the actual engine. Add a turbocharger and it only makes the latter louder and more enticing.
Here are the 10 best-sounding cars with a bit of help from a turbocharged boost!
Ferrari F40 (Pictured Above)
We love the roar coming from this Ferrari. In fact, we'd call it the platonic ideal of their cars' signature sound. Sure, we heard the new turbocharged 488GTB at the Chicago Auto Show, but we can tell you even if it sounds good, it doesn't sound nearly as good as this.
Mercedes-AMG GT S
Mercedes-AMG is well known for making its modern turbocharged engines sound way better than its competitors. The 4.0-liter twin-turbo AMG GT S is as aggressive as it is lovely.
McLaren P1
It's no F1, but we can tell you that all of McLaren's 3.8 liter V8 cars sound majestic. However, if we had to choose, we'd go with the tones of the P1. The oversized turbochargers create a heavy metal symphony so exquisite that we're glad they opted not to use a sound-deadening material in the cabin.
Subaru WRX STI
Every WRX sounds amazing, but it's the STI's turbocharged flat-four that sounds like a car Godzilla would drive. We like it because the distinct sound is easy to recognize even by novices.
Fiat 695 Biposto
Yup, the little Fiat 500 Abarth is quite silly looking but inside lurks the heart of a mean machine. Funny enough, Fiat made this cute little turbocharged car that could be way louder than it probably should be, but we can't help but be impressed. The limited-edition 695 Biposto has even more brass!
Ford GT LM GTE
Ok, so we may yet to find out what the street version of this twin-turbo V6 in the Ford GT will be like, but we love the one on the track. It's technically cheating on this list, but we find the sounds emanating from this racing engine with unique downshifts to be music to our ears.
Mercedes-Benz E63 AMG
Another twin-turbo from AMG, what can we say? Mercedes knows how to create machines that roar like kings of the concrete jungle.
Porsche 935
Porsche created a whole new generation of turbocharged engines and they do sound nice…but that's nothing compared to the brutal noise from the flat-six found in their 935 race car. This car announces devastation with every shift in the best way possible.
Alfa Romeo 4C
A testament to the Italians, not only do the Alfa Romeos look stylish, but they sound like the automotive equivalent to the language. When purchased with the Sports Exhaust system, Alfa sends the car
without a muffler
allowing you to really hear what power sounds like in Italian. Bravo.
Audi Quattro S1
If we could come up with the quintessential sound for a luxury vehicle, we'd go with the Audi Quattro S1's barking five-cylinder echo. We have heard this car coming from miles away and each time, we knew for a fact it was indeed this very car.
More like this
Motorsports

Being a safe driver doesn't just apply to cars or motorcycles—it includes motorists for every type of motor vehicle and any type of roadway. And with the rise in motorsport..

Read More

Motorsports

The summertime is the perfect time to hit the road for fun and adventure. And for the 2.93 million NASCAR fans across the country, heading off to catch one of..

Read More

Motorsports

One of the biggest names in modern motorsports Jeff Gordon left pretty big shoes to fill when he retired from racing, seemingly forever. Now he mostly provides commentary for NASCAR...

Read More