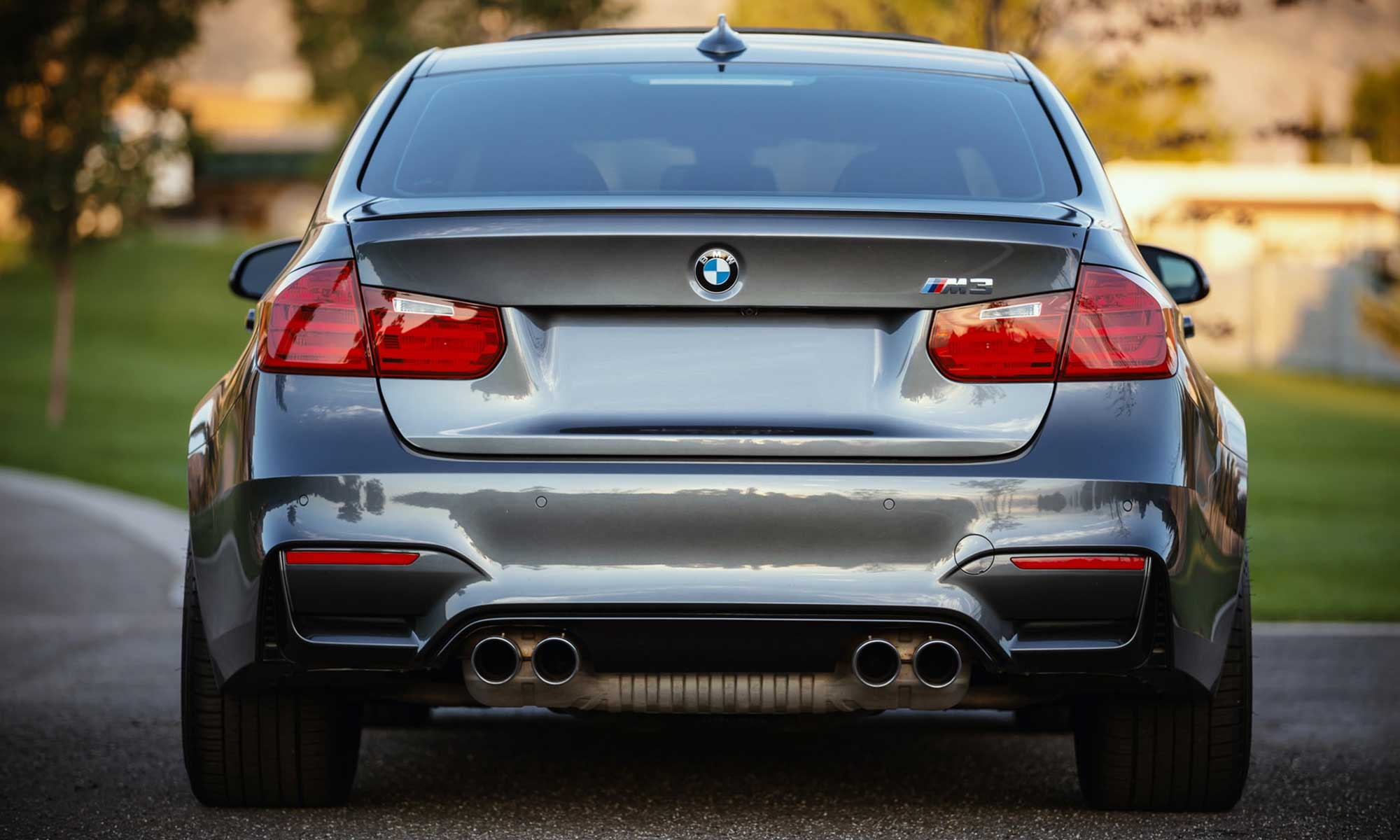 Driving with a hole in your muffler is often embarrassing. Your vehicle is noticeably louder than usual, and people may stare as you whiz past. It's also a nuisance if you're driving in the early hours of the morning or late at night, as your extra-loud vehicle may wake up others or overall disruptive.
However, there are other, more inherent dangers to driving with a muffle that's in disrepair.
What happens if your muffler has a hole?
Mufflers are not just there to make noisy engines quieter. They also process the exhaust fumes from burning fuel and keep them away from the car's interior. In other words, the muffler is protecting you from breathing in those fumes. Drivers that continue to drive with a hole in their muffler are more vulnerable to related safety hazards. 
Carbon monoxide poisoning –

Driving with a hole in your muffler can route exhaust fumes containing carbon monoxide back into your car's interior. Even at low levels, carbon monoxide can cause serious health issues for both adults and children. Some examples caused by exposure to carbon monoxide include nausea, vomiting, cold, and flu-like symptoms.

Environmental pollution –

Continuing to drive with a hole in your muffler can lead to your car releasing emissions into the air. As a result, drivers run the risk of failing their state's emission test, which can stop them from driving. Depending on your car, replacing your muffler can cost anywhere between $100 to $500. 

Foreign Objects –

If you have a hole in your muffler, foreign objects like rocks or other road debris may find their way into your exhaust system. This can cause further damage and lead to more repairs or potential issues.
Depending on your car, replacing your muffler can cost anywhere between $100 to $500. Our team of auto experts suggests visiting a local auto repair shop to handle the repair to avoid any additional expenses down the road. 
If you're unsure what's wrong with your car, Endurance customers are provided 24/7 roadside assistance to take you to your local mechanic. By utilizing your Endurance warranty benefits, you avoid the risk of causing additional damage and are provided peace of mind.
How to maintain your car's muffler
Muffler issues tend to be fairly obvious when they appear, as they cause the car to be much noisier than usual. Adam Karner, an Endurance Auto Expert, pointed out some car maintenance you can perform to ensure that your muffler lasts longer.
Keep your engine tuned.

The engine plays an integral role in the overall health of your vehicle. A neglected engine can cause issues that migrate to your muffler, which will require even more money to repair. By taking the proper steps to keep your engine tuned, you can elongate your car's life and avoid any sudden auto expenses.

Clean underneath your car.

The undercarriage of any vehicle is subject to damage and debris directly from road surfaces. This debris can create rust, which damages mufflers and may even cause holes. Keeping the underside of your

vehicle clean

helps prevent that from happening. For cold climates, you may want to consider sealing the undercarriage before winter as well.

Keep your vehicle dry.

It may not always be possible, but letting the underside of your car dry off is just as important as keeping it clean. Park your vehicle in as dry a place as you can manage to avoid additional issues. 
Protect your car with auto warranty coverage
Replacing your car's muffler can cost up to $500 while replacing the transmission or A/C compressor requires well over $1,500 to fix! With extended warranty coverage, drivers are protected from expensive car repairs due to breakdowns.
Each Endurance warranty plan includes the most comprehensive package in the market and additional benefits like a trip interruption, the Endurance Elite membership, and more. In providing peace of mind, we pay the mechanic directly for parts and labor. Call us now to learn more about our current relief program.
More like this
Expert Auto Tips

With most states around the country getting colder, it's worth reminding yourself how to prepare your vehicle for the different seasons. Weather conditions play a major role in how a..

Read More

Expert Auto Tips

Being a car owner can be an incredibly rewarding experience, especially if you take pride in your vehicle's condition and performance. Cars that are well taken care of will generally..

Read More

Expert Auto Tips

No matter what kind of vehicle you own, staying on top of its care and maintenance should always be a top priority. Cars that are well taken care of and..

Read More