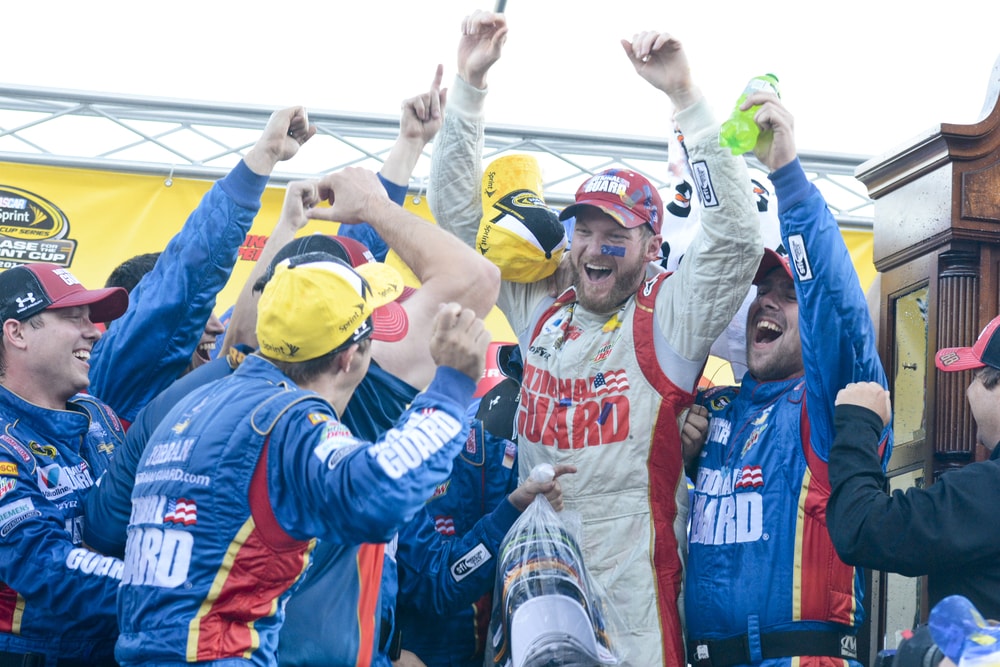 With a career spanning many historic wins one of the biggest names in NASCAR, and motorsports Dale Earnhardt Jr is set to ride off and retire at the end of the 2017 season.
Earnhardt is one of the most popular names in NASCAR. He's also been voted the most popular driver 14 times by NASCAR fans. His career had been going on since his 1999 debut. Earnhardt has 603 career starts and 26 wins on the circuit in total. He won the infamous Daytona 500 in both 2004 and 2014.
With the announcement of his retirement, Dale Earnhardt Jr now joins former teammates Jeff Gordon and Tony Stewart — both former champions and immensely popular stars — to retire from NASCAR in the last couple of years. Just last year, Carl Edwards, another immensely popular driver, stepped away from NASCAR at the end of the 2016 season.
A look back at Dale Earnhardt's career:
On May 30th, 1999, Earnhardt made his first career Cup Series start at Charlotte Motor Speedway. His first win came nearly a year later in April of 2000 at the DirecTV 500 at Texas Motor. This brings us to today where he will drive off in his last Cup Series race on Nov. 19 at Homestead-Miami Speedway.
Racing runs in the blood of Dale Earnhardt Jr's family. He's a third-generation driver; his father is the legendary Dale Earnhardt Sr. won seven NASCAR championships which ties him with tying Richard Petty for most all-time. Further back, his grandfather Ralph, who raced from 1955-66 and had 16 top 10 finishes. All of these men were chosen in NASCARS's list of 50 best drivers of all time.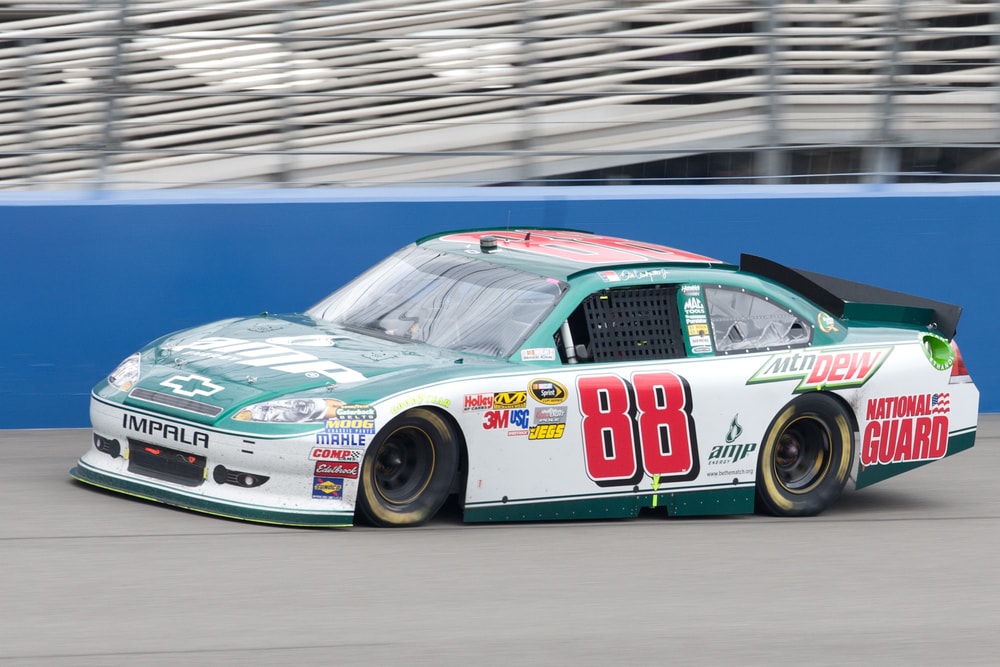 Even as far back in his early career, Earnhardt has arguably been NASCAR's biggest star. Many in the press consider his persona as well, citing a "down-home demeanor," and many fans on social media agree that he's one of the most approachable drivers in the business.
Many say the shadow of his father, the late Dale Earnhardt, who besides Petty, was the most popular driver in the sport's history. He passed away in Daytona 2 years after Jr began his career.
The racing world reacts to Dale Earnhardt Jr's retirement:
Back in 2012, Forbes magazine ranked Earnhardt seventh overall on its list of "Most Influential Athletes."A year later in January 2013, BusinessWeek magazine named Earnhardt to its top 100 most influential people in sports. Last year in May 2016, ESPN ranked Earnhardt as the most famous auto racing driver in the world.
Right now, even on the way to retirement we saw that Earnhardt tops all NASCAR and IndyCar drivers on MVPindex's 2016 social media power rankings. Right now he has more than 5.2 million followers across his three main social media platforms – Twitter, Facebook and Instagram.
In terms of why he may be retiring, Earnhardt was plagued by concussion problems in the past few years. He missed half of last season due to that medical issue. Many have noted that he was off to a rough start in 2017, with only one top-10 finish in eight races, including a 38th-place finish following a crash Monday at Bristol Motor Speedway.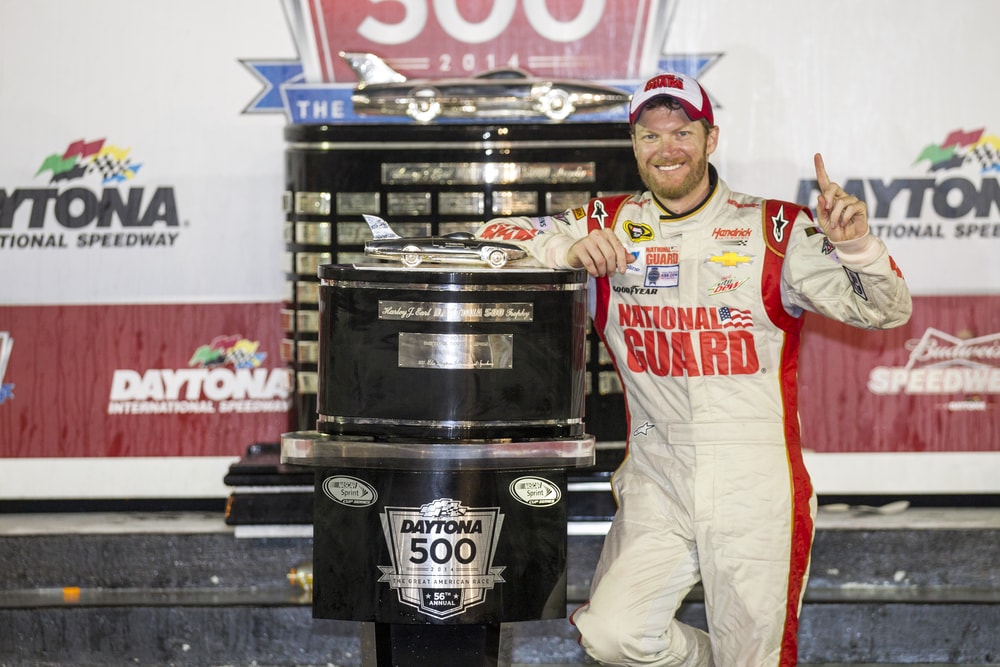 Regardless of the circumstances of his retirement there's no denying motorsports giant will be missed. But he won't be forgotten.
More like this
Motorsports

Being a safe driver doesn't just apply to cars or motorcycles—it includes motorists for every type of motor vehicle and any type of roadway. And with the rise in motorsport..

Read More

Motorsports

The summertime is the perfect time to hit the road for fun and adventure. And for the 2.93 million NASCAR fans across the country, heading off to catch one of..

Read More

Motorsports

One of the biggest names in modern motorsports Jeff Gordon left pretty big shoes to fill when he retired from racing, seemingly forever. Now he mostly provides commentary for NASCAR...

Read More