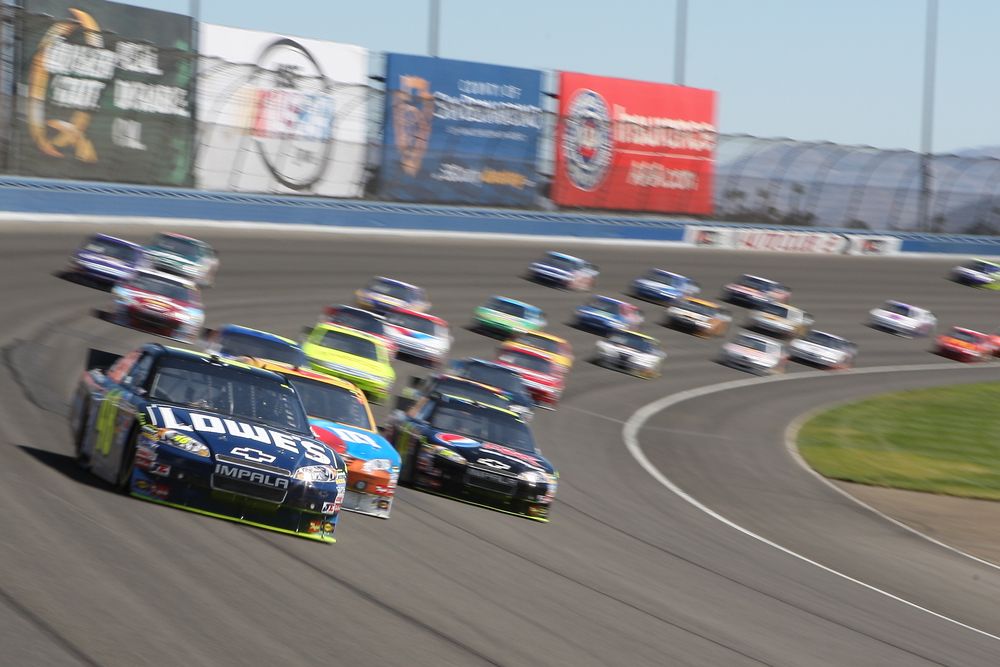 We've talked a lot about rally car and formula one but that doesn't mean we're any less enthused by the world of NASCAR. Joke about watching people make left turns all day but when NASCAR is good it's a spectacle worth seeing. Their cars usually with the Chevy Monte Carlo as base, have gone through a number of changes over the decades. Recently the Sprint Cup developed an all new low-down-force car. It's still very much a work in progress but Team Penske got a chance to show it off at Las Vegas, and the difference between it and other cars is very real and very apparent. Things are looking good! And now after just two races on open-motor tracks, consensus from drivers about the new low-down-force has been nothing short of enthusiasm.
How did this come about? After a poor performance at Atlanta, the Team Penke crew chief Paul Wolfe was all but forced to really go back to the drawing board and make a better race car especially in light of competing with the other Chevys and Toyotas.
Wolfe had this to say to AutoBlog:
"I think there were a few late nights back at Team Penske where guys worked really hard. We felt like we needed more potential out of our cars. We worked very hard on some aero pieces, some different things. Felt like when we unloaded at Vegas, we kind of showed that all that hard work paid off in qualifying, having both cars up front."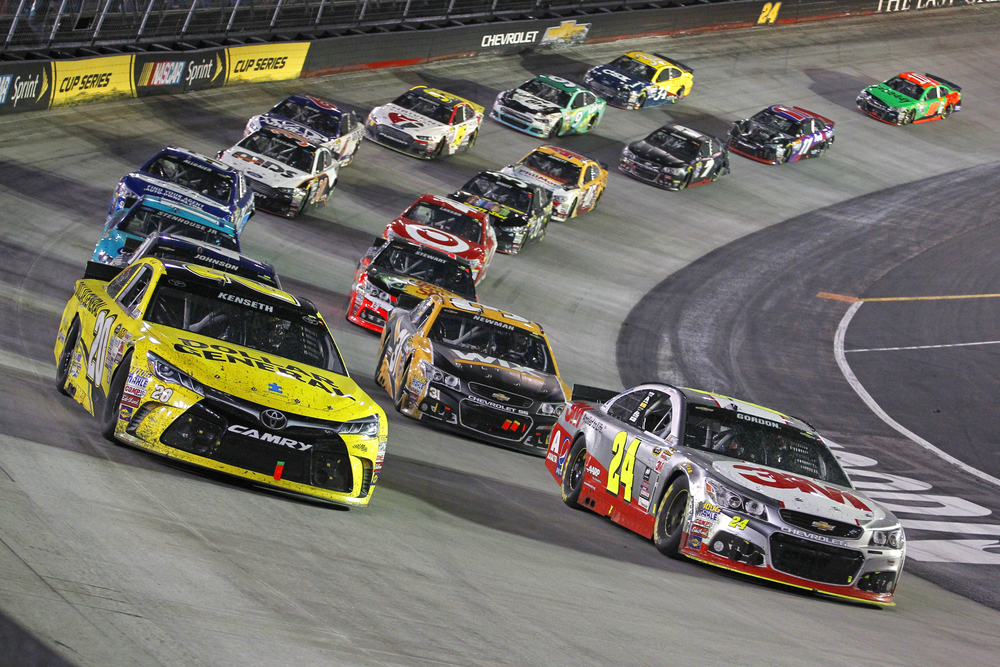 Now Team Penske has completely adapted to the new package. Last week the team participated in a test session in order to dial in the cars and qualify to race. Star racer Brad Keselowski actually hit record times during the session and reported that the new rules package was "tremendous". He's definitely a company man but considering the reception from the other drivers we are inclined to take his word.
To AutoBlog he said:
"This shouldn't be easy. This is the Sprint Cup Series. These cars should be very hard to drive. Because of the rules package, where the cars fell off a lot at the end of the run and you really had to drive them sideways. Took a lot of balance as a driver, a lot of precise footwork and accuracy with where you put your car, how you place it, which is exactly what we want. The cars probably had a little bit too much grip and lack of throttle response early in the run. But late in the run they seemed to settle out very nicely, sliding around, allowing various talents to fall in line. I thought it was a really good balance."
Superstar Dale Earnhardt Jr. had very similar thoughts:
"The one thing that I really like is I can drive up to guys with that little spoiler on the back, I'm not really stuck behind people like we used to be. A lot of the drivers are wanting to keep going in this direction and even further. I wasn't really so sure about that but now I feel like that might be a good move to go even less down-force. I don't know if the blade needs to get shorter, but these things are sealed off on the ground. There's a lot we could do to the bodies and stuff to take some down-force out of them. I'm sure NASCAR is looking at that. We can't just keep taking the blade off, but we could probably take a little of an inch off and not really tell the difference."
All together most racers seem to agree that removing more down-force from the package can only be a good thing. The combination of that and the new softer tire equals "a lot of fun" according to Martin Truex Jr.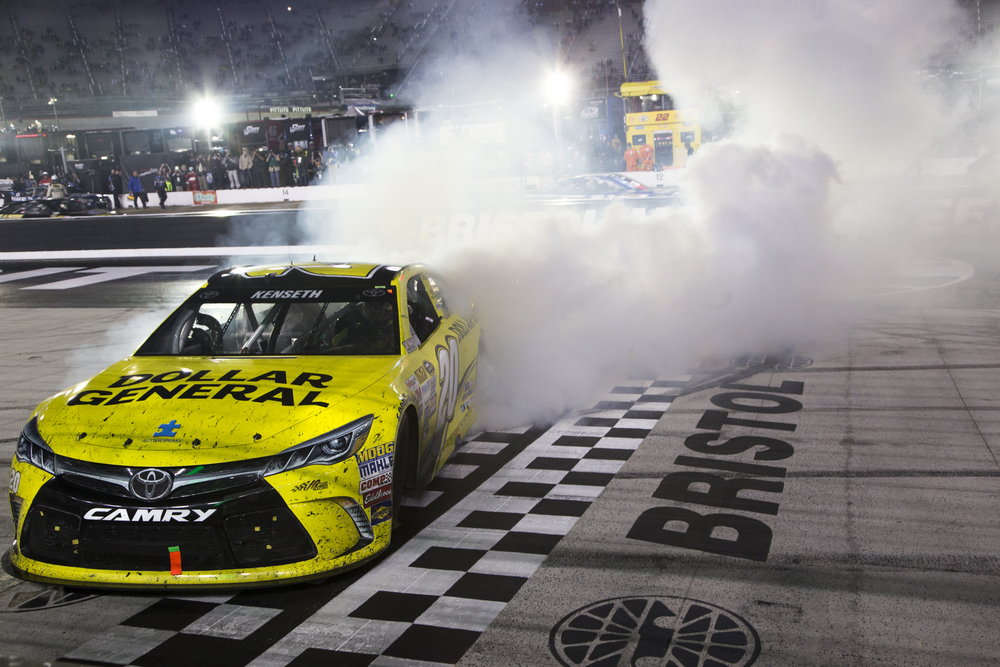 Of course when you factor in wind, rain and sand storms, "fun" is not a word that comes to mind. What these racers mean is that unlike a calm "Sunday Drive" these racers are looking for a test to their mettle. And from what we've seen of the difference, it also makes the spectacle of Nascar all the more grand.
More like this
Motorsports

Being a safe driver doesn't just apply to cars or motorcycles—it includes motorists for every type of motor vehicle and any type of roadway. And with the rise in motorsport..

Read More

Motorsports

The summertime is the perfect time to hit the road for fun and adventure. And for the 2.93 million NASCAR fans across the country, heading off to catch one of..

Read More

Motorsports

One of the biggest names in modern motorsports Jeff Gordon left pretty big shoes to fill when he retired from racing, seemingly forever. Now he mostly provides commentary for NASCAR...

Read More