Worst case scenario: You have that new performance vehicle and you're ready to push its limits. So you take it to the track. Then you realize too late that you underestimated what it means to drive on the track. And so you end up spinning out and from pit lane to pit lane to over-correct yourself and when you finish you stop to take the time for some roadside vomiting.
The good news: it's easier now than ever before for anyone to start their own track day career. Even with the risk and dangers, it's still a much safer alternative than trying to show off like you're a Fast & Furious character, at least on the track you won't have to deal with police, pedestrians, or drunk drivers to cause them grief.
Today at Endurance, we're going to give drivers of all levels all the advice that we collected from our own gearhead staff and across the web in terms of things they wish they knew  on that 1st day on a race track.
Ready? Set? GO!
Use the Car You Have.
And by car we mean CAR. Owners who prefer driving a truck or a truck-based SUV like a Suburban or a Land Cruiser, are going to have to wait unless they borrow or rent something more appropriate. Those cars, powerful though they may be, just aren't suited for laps. So if you are a Mustang GT owner who won't register for an open-lapping session until you take delivery of a prestigious Shelby or Boss'- you're cheating yourself out of time earned experience. We've seen everything from a Chevy Impala, Toyota Corolla hatchback to a Buick LaCrosse speed through a checkered flag at the end of a session. So be proud: if it's a car, and it's mechanically sound, you're off and ready to go for your first day. In fact, the more used to your car beforehand the better. That's the main reason for this advice. Far too many times, we've seen drivers that start off in Civics and such make progress faster because they don't have to deal with the getting used to a compressed decision window that comes with a 600-horsepower car.
For First-Timers: Stock is Best.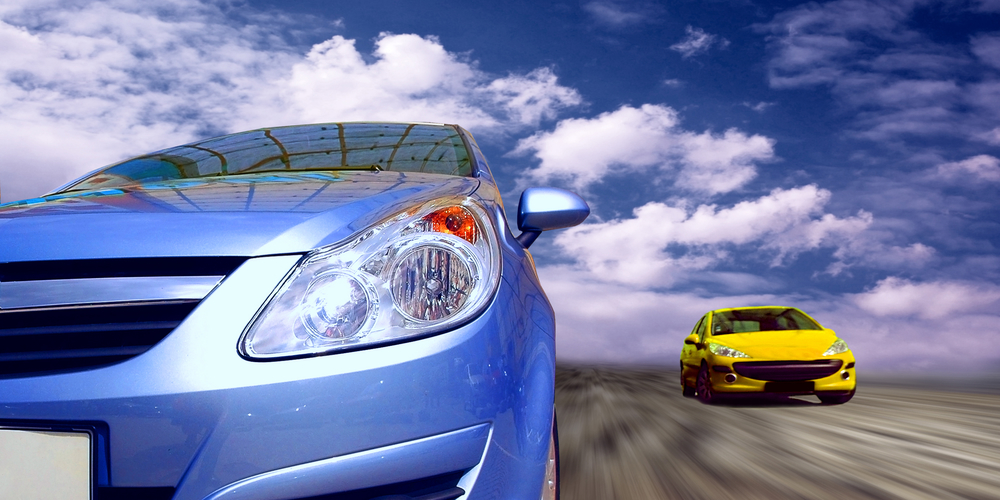 Don't get too crazy with modifications just yet until you are used to a car at factory stock. This will save you money and avoid voiding your warranty, which is already at risk due to track activity. Double check that your belts and fluids are fresh. Flush your brakes and torque your wheels. Check your seat and seatbelt to make sure they're attached properly. Okay, so if you do have the spare cash, we do recommend "track/street" brake pads and fluid at most for novices. That's actually the best improvement you can make to most stock cars as any mechanic will tell you. Don't be the fool who shows up for his first day with expensive race tires and aero kits. Any recommended summer or all-season tire with the factory safe amount of tread will be fine.
Wear a Helmet.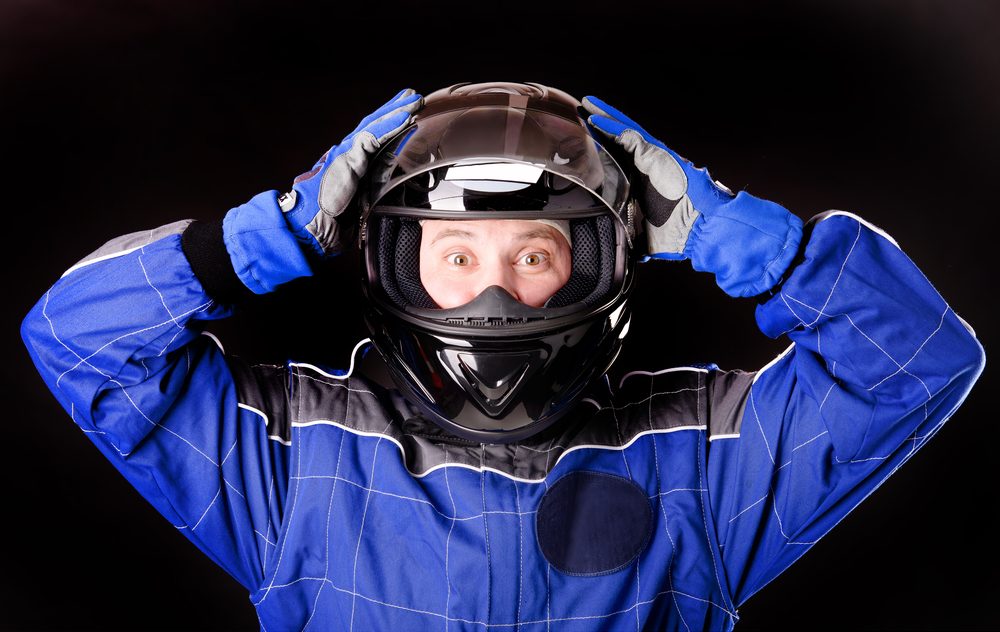 Like riding a bike for the first time, you should be wearing a helmet. Factory cars typically have no interior changes or roll bars, so any solid motorcycle helmet with a recent Snell M2010 or M2015 date code is recommended by most track day organizers. We urge you NOT to go cheap on your helmet. It might save your life in ways your airbag systems won't. And you will be wearing it for half an hour at a time with next no chance to fuss around with it.
Read Anything (EVERYTHING) You Can About Racing.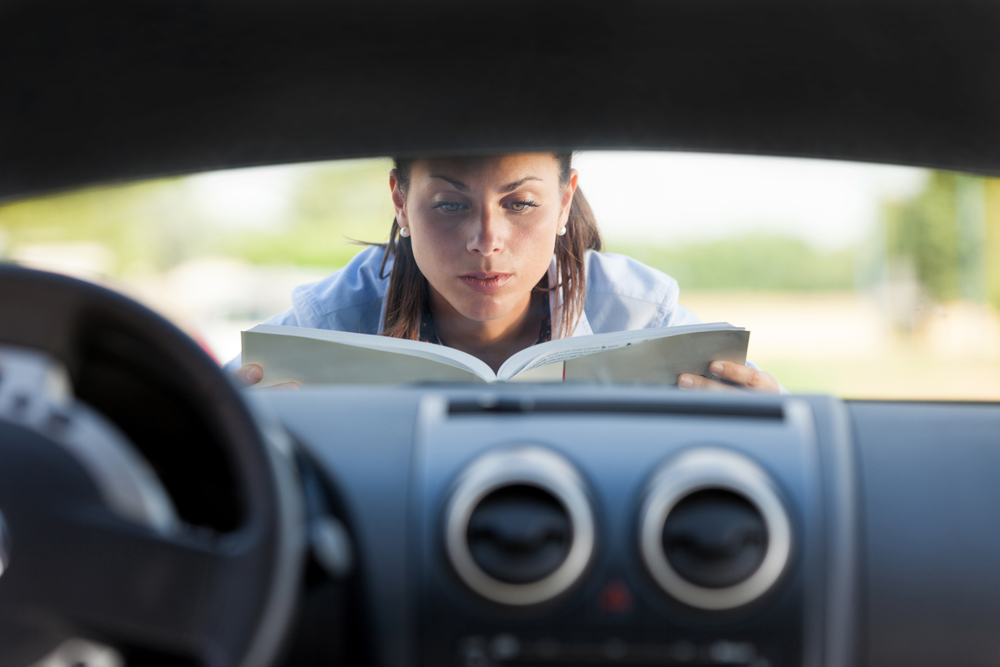 You could turn to YouTube clips from experts but there really is no substitute for a little reading. There is no shortage of truly great websites out there that explain basic track day tips and tricks such as how and when to brake, and where to look when you're on track. Don't worry if it doesn't all make sense just yet. Some of it won't be clear until you are behind the wheel. Just don't read and drive.
Rest Up and Maintain Your Food and Water Levels.
Like you were running a marathon, it's a bad idea to stay up late and party the night before your first track event. The shorter the commute to the track, the better. DO NOT drink alcohol or abuse any other substances leading up to the event. Take water to the track, and anything to eat to keep your energy up but easily digestible lest you have one of those aforementioned vomit sessions. Driving a car on a racetrack for the first time is mentally taxing, even if you're behind the wheel of the most comfortable of cars.
Have Realistic Expectations.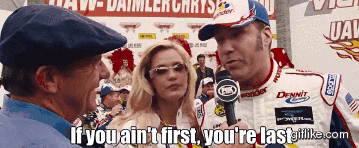 You will be humbled after that first session. We're not trying to be a Debbie downer by telling you that you won't get the knack of this the first time. Nobody does, that's only in movies. Be prepared to be slower than you thought and just don't take it personally and let it bother you.
Be a Spectator First.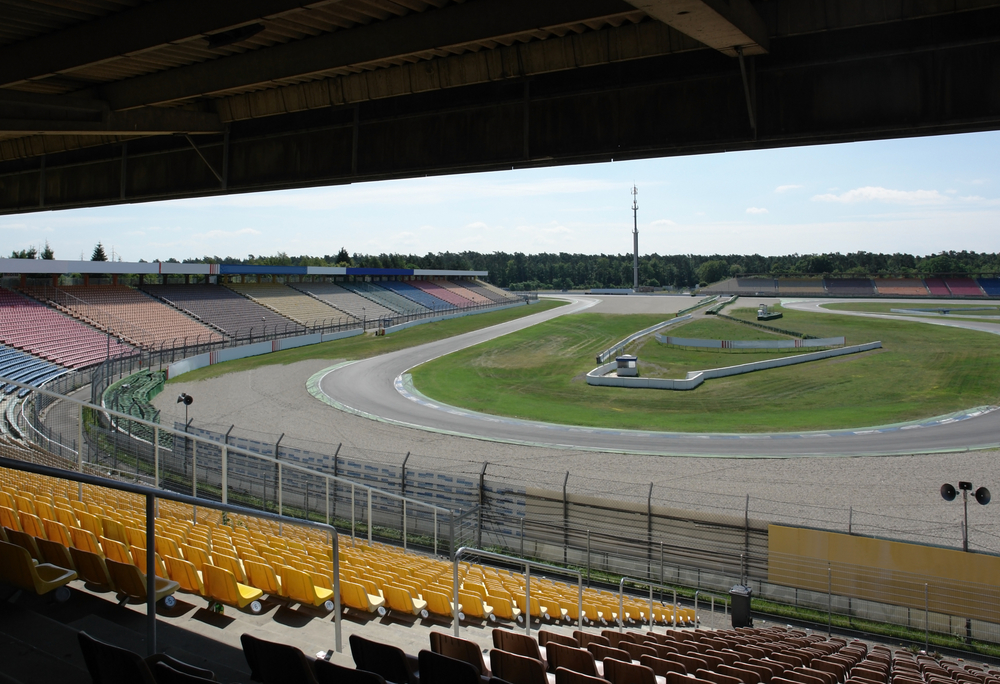 You can learn a lot just by watching other drivers. It helps you to plan and figure out your approach you're in the middle of it. As an added bonus: this will give you an idea about the kind of gear and supplies you want to bring.
Choose a Program or Organization Known for Training Novice Drivers.
Every racetrack has an informal lapping program specifically for experienced drivers, and while anyone can start out attending those events, that's like jumping in the deep end of a pool having never swam. So go for a novice-oriented organization or program like NASA, BMWCCA, PCA, TrackDAZE, Chin Motorsports, ACNA, or Track Guys. Don't be embarrassed about asking a lot of questions via e-mail or phone before you show up. They'd actually prefer to answer your questions ahead of time.
BONUS: Consider a private coach (if you can afford it).
For those without connections in the automotive world, private coaching does not come cheap. So this is recommended for those of you who just purchased a Ferrari F12berlinetta or a Porsche 918 and with those cars it is incredibly useful to deal with someone who has far more experience in driving cars of that performance level..
Don't dismiss this advice out of hand; it will help you approach that first time on the racetrack driving with a disciplined mind. There are few thrills like the one you get doing 80 to 180 mph on a track, it's like a rollercoaster you control.
More like this
Motorsports

The summertime is the perfect time to hit the road for fun and adventure. And for the 2.93 million NASCAR fans across the country, heading off to catch one of..

Read More

Motorsports

One of the biggest names in modern motorsports Jeff Gordon left pretty big shoes to fill when he retired from racing, seemingly forever. Now he mostly provides commentary for NASCAR...

Read More

Motorsports

The thing about NASCAR is that although the drivers are in constant completion with one another and drive for different "teams" they still think of themselves as part of a..

Read More