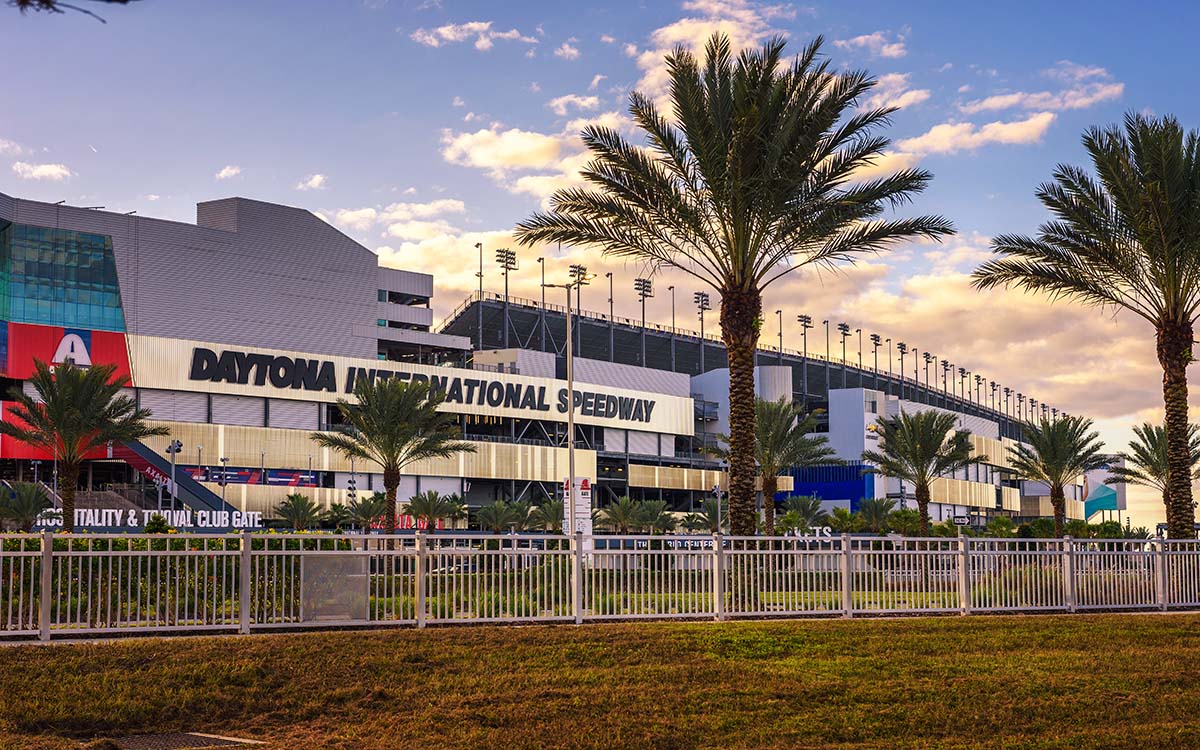 When it comes to driving, there is nothing like getting behind the wheel on a racetrack. Being able to buckle in and truly "put the pedal to the metal" can make anyone feel like they're the star of the next Fast & Furious movie. But, just because you're an everyday driver doesn't mean that you're ready to handle everything that comes with hitting the racetrack for the first time—even for the best drivers. 
So while you may find yourself in the driver's seat of a high-performance vehicle like an Audi R8, once you go over speeds you're comfortable with, you could find yourself overwhelmed. But, by following a few simple tips, even the most novice of "race car drivers" can enjoy the thrills of track driving while being as safe as possible.
Top Tips for First-Time Drivers at a Racetrack
Before getting behind the wheel at a track day, it's best to be prepared, especially if you'll be on the track with other racers. But, by following a few simple tips, you can help ensure you and everyone else on the track has a great time:
Use the Car You Have
And by car we mean CAR. Owners who prefer driving a truck or a truck-based SUV like a Suburban or a Land Cruiser will have to wait unless they borrow or rent something a little lower to the ground. So while some trucks can reach some decently high speeds, they just aren't suited for performance driving. But, while a truck might not be the best vehicle to use, your other everyday vehicle can be perfect, regardless of what it is.
Regardless of where you go, chances are you'll see other "standard" cars, whether a Chevy Impala, a Toyota Corolla, Hyundai Veloster, Nissan Altima or any other make/model. So be proud: if it's a car, and it's mechanically sound, you're off and ready to go for your first day. In fact, the more used to your car, the better, as you'll already be one step ahead of other novice drivers getting behind the wheel of a high-powered car for the first time as you'll already be familiar with how the car handles.
For First-Timers: Stock is Best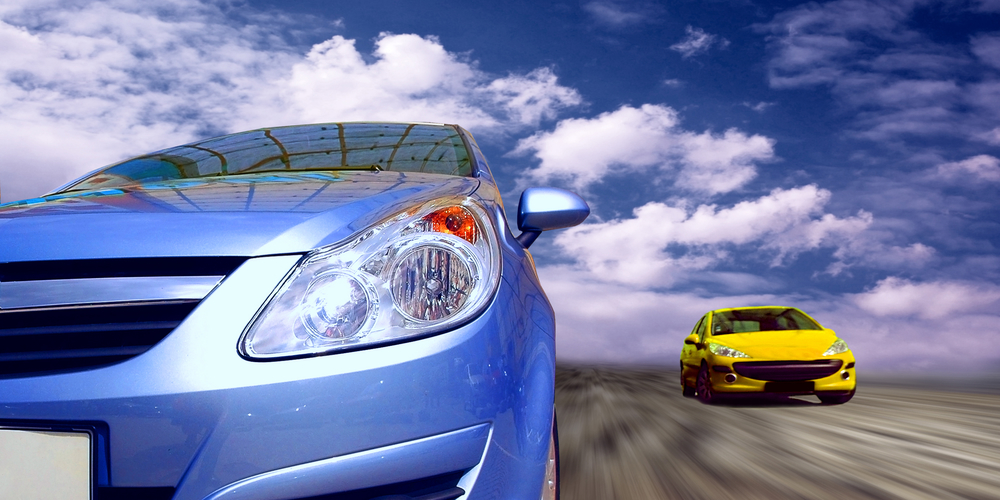 If you have a vehicle you know you'll be taking to the track, look to avoid any modifications until you're used to driving its stock form on a track. Not only will this help you save money on something you very well may not need, but it will help you avoid potentially voiding any factory or extended warranty you may have. Instead, your best bet is to ensure your vehicle is ready to go as-is by double checking that your belts and fluids are fresh and that you have the proper tire pressure. Flush your brakes and torque your wheels. Check your seat and seatbelt to ensure they're attached properly and complete any other necessary maintenance your vehicle needs as laid out in your car's maintenance schedule. Then once the car is all set, it's time to get yourself ready.
Wear a Helmet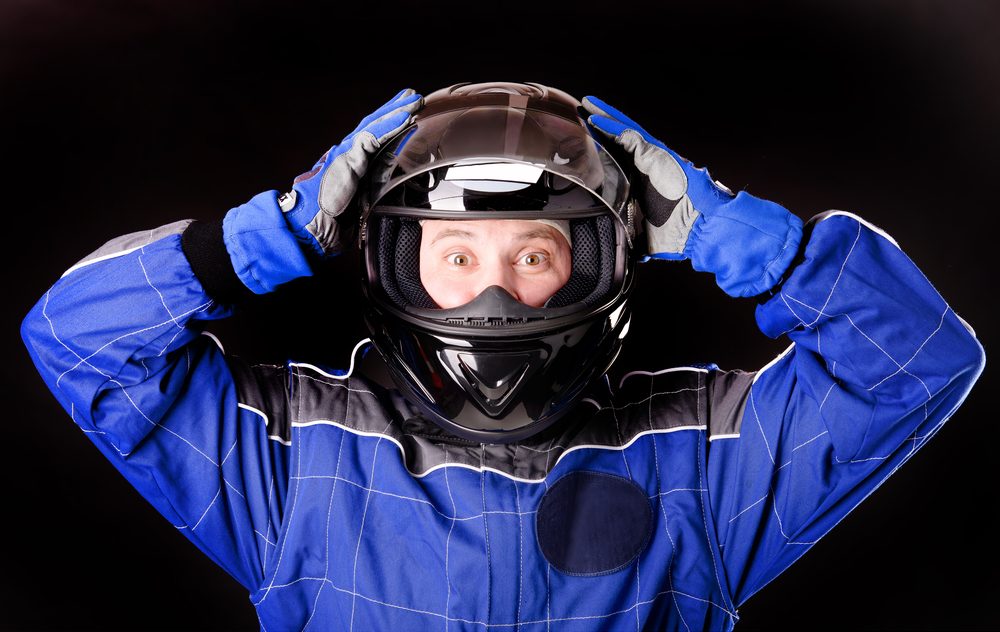 Like riding a bike for the first time (and every time!), you should wear a helmet during your track time. Even the better drivers wear a helmet. Stock vehicles typically have no interior changes or roll bars, so most track day organizers recommend any solid motorcycle helmet with a recent Snell M2010 or M2015 date code. We urge you NOT to go cheap on your helmet. It might save your life in ways your airbag systems won't. And you will be wearing it for half an hour at a time with no chance to fuss around with it.
Read Anything (EVERYTHING) You Can About Racing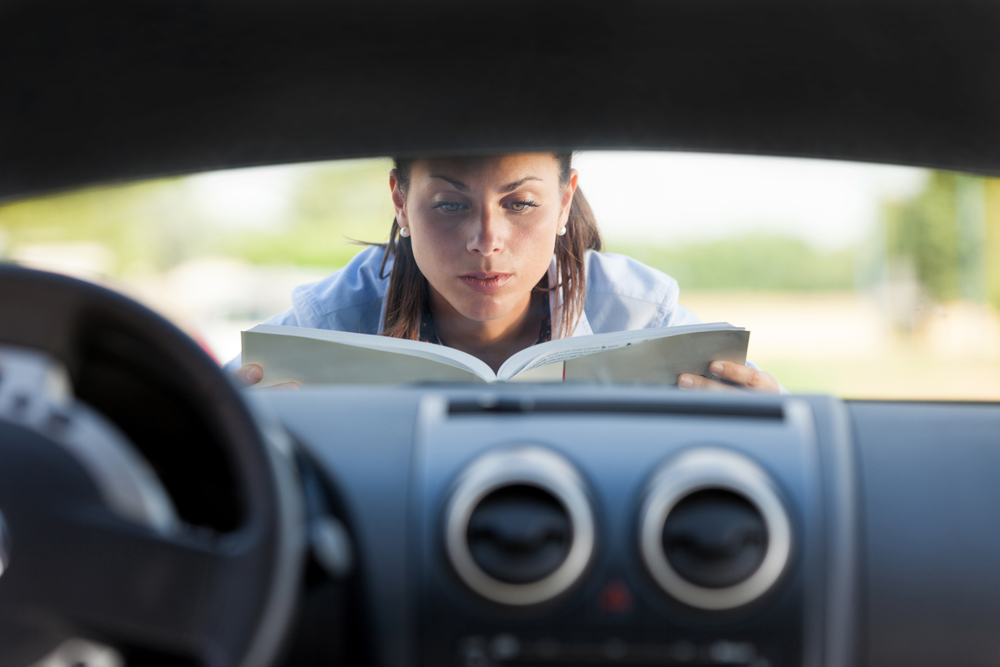 You could turn to YouTube clips from experts, but there really is no substitute for a bit of reading. There is no shortage of genuinely great websites out there that explain basic driving tips and tricks, such as how and when to use your brake pedal and where to look when you're on track. Don't worry if it doesn't all make sense just yet. Some of it won't be clear until you are behind the steering wheel. Just don't read and drive.
Rest Up and Maintain Your Food and Water Levels
Like running a marathon, staying up late and party the night before your first track day is a bad idea. The shorter the commute to the track, the better. DO NOT drink alcohol or abuse any other substances leading up to the event. Take water to the track and anything to eat to keep your energy up but easily digestible. Driving a car on a racetrack for the first time is mentally taxing, even if you're behind the wheel of the most comfortable car.
Have Realistic Expectations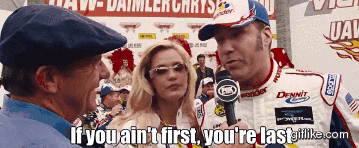 You will be humbled after that first session. We're not trying to be a Debbie downer by telling you that you won't be a NASCAR driver on your first run. Nobody does, that's only in movies. Be prepared to be slower than you thought; don't take it personally and let it bother you.
Be a Spectator First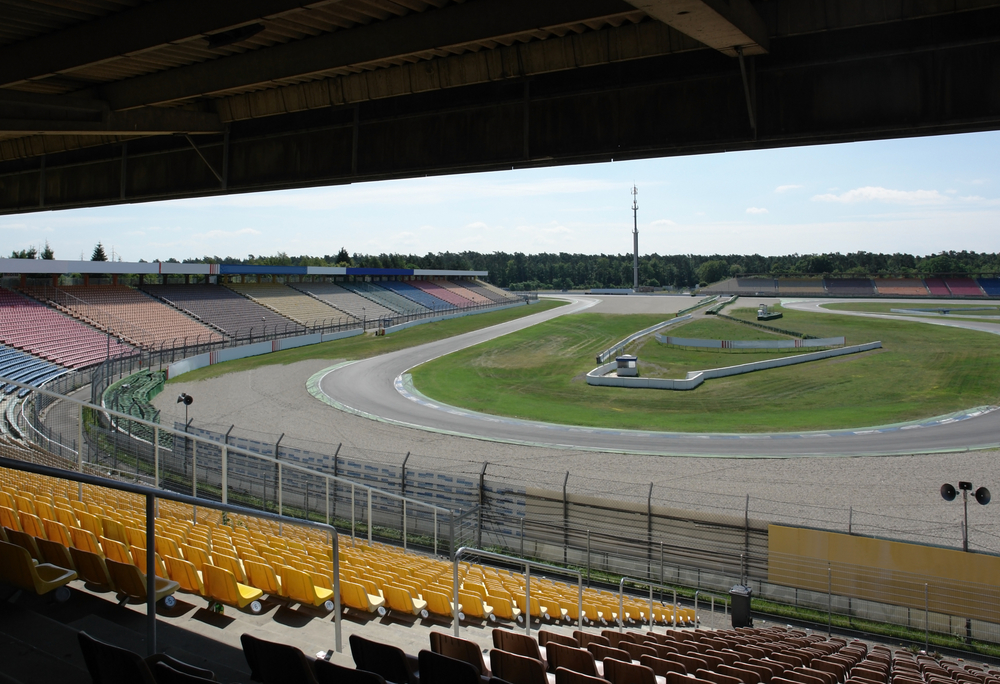 You can learn a lot just by watching other drivers. It helps you to plan and figure out your approach when you're in the middle of it. As an added bonus: this will give you an idea about the kind of gear and supplies you want to bring.
Choose a Program or Organization Known for Training Novice Drivers
Every racetrack has an informal lapping program specifically for experienced drivers, and while anyone can start out attending those track events, that's like jumping into the deep end of a pool having never swum. So go for a novice-oriented organization or program like NASA, BMWCCA, PCA, TrackDAZE, Chin Motorsports, ACNA, or Track Guys. Don't be embarrassed about asking a lot of questions via e-mail or phone before you show up. They'd actually prefer to answer your questions ahead of time.
BONUS: Consider a private coach (if you can afford it)
For those without connections in the automotive world, private coaching does not come cheap. So this is recommended for those of you who just purchased a Ferrari F12berlinetta or a Porsche 918, and with those cars, it is incredibly useful to deal with someone with far more experience in driving cars of that performance level.
Don't dismiss this advice out of hand; it will help you approach that first time on the racetrack driving with a disciplined mind. There are few thrills like the one you get doing 80 to 180 mph on a track; it's like a rollercoaster you need to keep on a straight line.
Protect Your Vehicle with Endurance
Even if you have a race-quality pit crew in your garage, every vehicle will need repairs every now and then. And for those with cars outside their factory warranty coverage, having an Endurance auto protection plan can help ensure you won't be stuck paying any repair bills on your own. That's because, like your car's factory coverage, each Endurance plan is designed to protect its most vital components (like the engine, transmission and more) from unexpected breakdowns and repairs. But unlike extended warranty coverage from your automaker, you can enjoy a world of extra perks and benefits just by being an Endurance customer, including 24/7 roadside assistance and towing, trip interruption coverage, rental car reimbursements and the chance to enjoy a full year of Elite Benefits like complete tire coverage and even total loss protection.
Don't wait; protect your vehicle today by requesting your free, no-obligation quote or give the award-winning Endurance customer care team a call at (800) 253-8203. And be sure to check out the Endurance blog to find even more great automotive tips ranging from everyday driving to DIY maintenance and more.
More like this
Motorsports

Being a safe driver doesn't just apply to cars or motorcycles—it includes motorists for every type of motor vehicle and any type of roadway. And with the rise in motorsport..

Read More

Motorsports

The summertime is the perfect time to hit the road for fun and adventure. And for the 2.93 million NASCAR fans across the country, heading off to catch one of..

Read More

Motorsports

One of the biggest names in modern motorsports Jeff Gordon left pretty big shoes to fill when he retired from racing, seemingly forever. Now he mostly provides commentary for NASCAR...

Read More