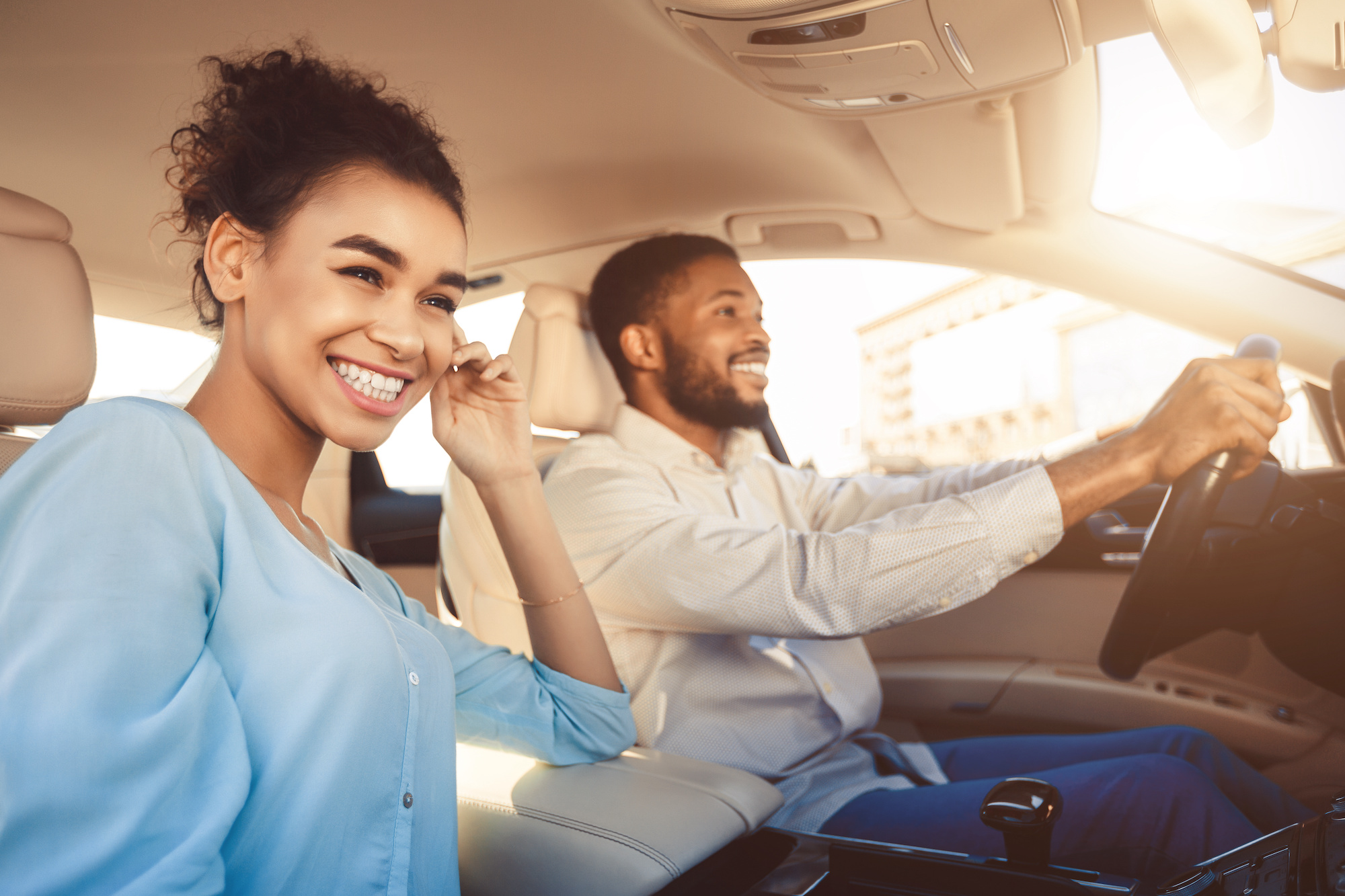 The automotive industry has been male-dominant for years, with women only making up 23.6% of the workforce and 10.4% for women of color.
Paving a career path in an industry full of inequity is a challenging task to take on. Still, Black women challenge the status quo and empower confidence for the road ahead by pushing advancements in the auto industry that make driving better, safer, and reliable.  
Here are five Black women in the auto industry we're inspired by.
5 Black Women Driving Change
1. Olabisi Boyle
Vice President of Product Planning and Mobility Strategy at Hyundai Motor America
With many impressive university qualifications under her belt, Olabisi is living proof that hard work pays off. Describing herself as someone who loves the concept of making useful things with a pleasing aesthetic since high school, her career began at Ford in 1995 as a Process Engineer at the body shop in Wayne Stamping and Assembly.
As a Black woman, she often felt underestimated, but that only motivated her to keep moving forward. By buckling down and proving her worth, she's gone on to work for some of the biggest automakers in the world.
She caught her first big break as the Chief Engineer at Fiat Chrysler Automobiles (FCA) for the Town & Country minivan in 2011. During a difficult time for FCA, she helped the automaker win Best in Class from J.D. Power—a prestigious award celebrating top models that rank high in reliability and quality.
If we can learn anything from Olabisi, it's that passion is the fuel of progress. Love what you do, and you can achieve anything.
2. Linda Cash
Vice President of Quality and New Model Launch Programs at Ford Motor Co.
After graduating and setting her sights on a job at Harnischfeger, Linda landed a role at Ford in Detroit and fell in love with the automotive industry. 36 years later, she's moved up at Ford and now holds the title as Vice President of Quality and New Model Launch Programs. 
As a born people-person, she relishes the opportunity to help others while advocating for more gender diversity. While her employer has always spoken about the importance of people, Linda has held them accountable. 
She stays at the forefront of all gender equality initiatives and helped businesses realize the importance of having a workforce full of different backgrounds.
Over her career, she assisted in developing Ford's Women in Manufacturing and Employees African-Ancestry Network—a group that offers mentorship opportunities for female leaders looking to make an impact in the auto industry. 
Now women from all backgrounds are given the resources to pave a career path and gain experience to take on leadership positions. Strong, dedicated, and grounded, Linda is everything a great leader should be. She's an inspiration to us all.
3. Aicha Evans
Chief Executive Officer of Zoox
Chief Executive Officer of Silicon Valley startup Zoox, Aicha Evans leads a team of over 1,000 people making self-driving cars a reality. With a background in big tech, she's been able to do something impactful with only two years of experience in the automotive industry.
As the Chief Executive Officer at Zoox, she's reimagining mobility in urban environments and the customer experience by creating the first purpose-built, fully autonomous electric vehicle. What makes Zoox different from competitors? The company is developing software that will allow the cars to drive themselves—a task not many have done themselves.
Her decision-making, advocacy for gender equality, and passion for empowering her local community have helped Zoox help thousands of drivers in her local community.
Aicha firmly believes that success isn't found by following the crowd but taking risks and doing the unconventional. As a Black woman at the head of Zoox, she's empowering confidence for young women who face similar challenges and proves that anything is possible.
4. Denise Gray
President of LG Chem Michigan
Starting as a co-op student at the General Motors Tech Center in 1981, Denise has worked hard to push the automotive industry forward and is now amongst some of the most respected senior leaders at her current company. She oversees and leads all of LG Chem's Michigan operations, specializing in producing advanced battery cells for electric vehicles.
The secret to her success? The answer is simple—thorough preparation. She's a firm believer that you're thoroughly engaged when you're prepared on a topic and have maximum influence—regardless of your ethnicity, race, or gender. 
Denise's mission is to tear down current biases around the motor industry and provide empowerment for those looking to start a career in the automotive industry. In many ways, her impressive career has done that on its own. 
With over 30 years of experience in the automotive industry, she brings valuable insights on battery technology to drive LG Chem Michigan Inc. Tech Center's future direction.
5. Jenell Ross
President of Bob Ross Auto Group
For Jenell, the automotive industry has been a huge part of her life since early childhood. Her father became a car dealer in the 60s when she was just 4 years old and bought his first dealership in 1974. As soon as she graduated college, he offered Jenell a job, and she's worked there ever since, taking on the role of president after her parents passed away.
Now, she's one of the few African American women in history to own a dealership and one of only 4 in the country at present. She doesn't want it to stay that way, though, seeing the situation as an opportunity to educate people—to show them that appearances don't correlate with capability.
Overcoming great adversity to keep her family's business thriving, Jenell has proved that unwavering perseverance is the key to greatness. 
If more people learn from her mindset, things can only get better for the automotive sector.
Empowering Confidence for the Road Ahead
Black women continue to have a positive impact on the automotive industry by ensuring all women are provided opportunities to grow in their careers and make a change. 
Endurance has been crafting expert-backed coverage since 2006, and our team doesn't stop there. From the road to repairs, our teams of experts help you and your family members tackle vehicle education, file claims, and get you back on the road fast—with more money in your pockets. 
Every Endurance plan includes 24/7 roadside assistance, substitute transport, and trip-interruption costs as standard, bundled with a year's free membership to Endurance Elite and its suite of fantastic everyday driver benefits. If you want to save on service, though, check out EnduranceAdvantage™. As well as extensive repairs coverage, our newest plan includes up to $3,500 of maintenance costs.
Get a free, no-obligation quote online now to feel empowered the next time you hit the road.
More like this
News

Now more than ever before, consumers and automakers are looking at alternative sources of transportation and different ways to power automobiles. More likely than not, the automobile industry is going..

Read More

News

You're likely familiar with the microchip shortages in the auto industry, given its widespread coverage in recent news. If you've been car shopping over the past few years, you've likely..

Read More

News

According to the Federal Highway Administration, trucks and SUVs have outnumbered cars in every state since 2018. While these bigger, more powerful vehicles certainly have their uses, a new report..

Read More