Whether you were born in the 90s or you actually lived through them you can't deny that looking back at the decade reveals many things about where we were in history and culture then. Fads and trends change, some worthy of the new wave of millennial nostalgia, some downright embarrassing to the jaded Generation X-ers and beyond questionable fashion, music and movies perhaps a look into how we liked our cars is also indicative of 90s "cool" as well. So bust out your JNCO jeans and crank up that grunge, as we are drive back for a peak into the cars that represent the dream of the 90s:
10. 1990 Mazda Miata
Engine: 1.6L I4
Power: 115 hp
The European Lotus Elan was, much like the Porsche Boxter, great fun to drive but no fun to own, due to the lack of prestige and questionable reliability and wiring. What Mazda did was take what made that lightweight, British roadsters iconic and infused it with Japanese build quality throughout. Accessible, compact and stylish, the Miata has been one of the best sports cars that won't break your bank account and is due for a revival sometime later this year.
9. 1992 Toyota Supra
Engine: 3.0L Twin-Turbo I6
Power: 276 hp
The
Toyota
Supra could, at a fraction of the price, keep up with many of the supercars of its day and most modern sports cars as well, and this was before the inevitable tuning. There was so much unlocked potential in the Supra just begging to be unleashed. And thanks to
Fast & Furious
, even people who really weren't super interested in cars came to know the Supra as one bada** street racer, thanks to portraying the vehicular lovechild of Vin Diesel & Paul Walker's onscreen bromance.
8. 1992 Dodge Viper
Engine: 8.0L V10
Power: 400 hp
Yes, the famous
Dodge
Viper was born in the '90s. It seemed like it was made out of equal parts brilliance and 90s idiocy masquerading as Gen-X "cool." It was fast, precise, and could tear up any race track in the world but it was also twitchy and seemingly on a constant quest to harm its drivers. If you didn't end up driving the damn thing into a tree, you would burn your LA Gear clad calves on the exhaust pipes as you got out of the car. Regardless, you'd have that big goofy smile on your face normally reserved for an X-Games participant.
7. 1992 Jaguar XJ200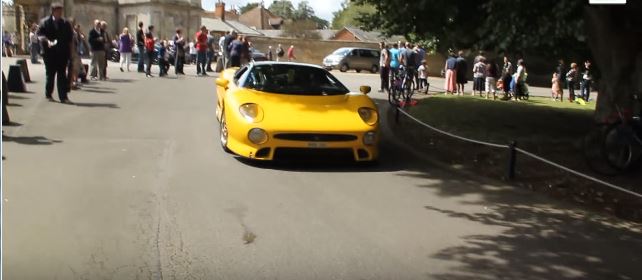 Engine: 3.5L Twin-Turbo V6
Power: 542 hp
Jaguar has spent the vast majority of its time building grand tourer vehicles and luxury sedans, but there was this one supercar that took hold of the record of fastest production car. It was praised for being not only incredibly fast, but also very stable and predictable at high speeds.
6. 1995 Ferrari F50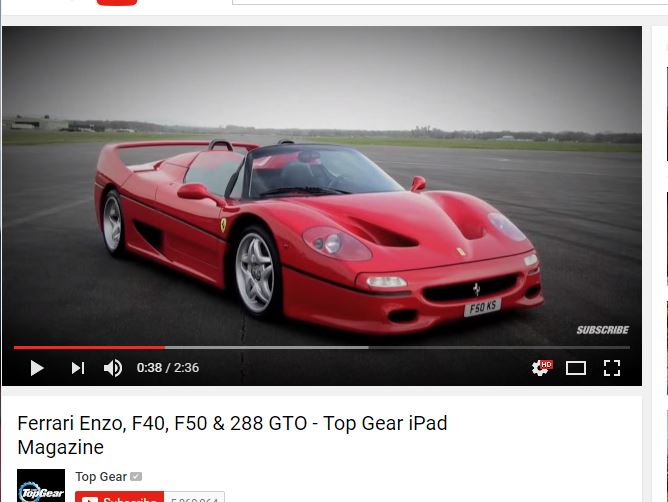 Engine: Tipo 040 4.7L V12
Power: 513 hp
The Ferrari F50 barely gets talked about by serious motorists. It's overshadowed both by the raw iconography raw of the F40, and the sheer excess and world-beating technology of its successor, the early 2000s Enzo, but that doesn't mean that the F50 should fade faster than acid-washed jeans. In fact, it's basically every car enthusiast's dream car: It as a V12 lifted out of a race car, a stick and three pedals, Italian bodywork, and was not deadened with any of today's doohickeys.
5. 1992 Ford Escort RS Cosworth
Engine: Turbocharged 2.0L Cosworth I4
Power: 225 hp
Where have all the rally cars gone? Sure, have the rally-ready Subaru WRX and Mitsubishi Lancer EVO, but they have been morphed into primarily road cars, not road-going versions of proper off-road race cars. The
Ford
Escort RS Cosworth was a race car with a road car's interior, and it was a bigger "American Bada**" than Kid Rock himself.
4. 1990 Chevrolet Corvette ZR-1
Engine: 5.7L V8
Power: 375 hp
GM's purchase of Lotus was a bigger impulse buy than the time we all got hooked on Teeny Beanie Babies. It's as if GM said, "Whoa look at this really cool car company that's for sale," took it home, and then thought "As if! What am I going to do with this?" Also, yes, we do sometimes think of 80s and 90s GM as a Beverly Hills teen with too high a credit limit; we're happy they've grown up now…sort of. There is one radical thing that came out of that totally buggin' purchase, however, and it was the 1990 Chevrolet Corvette ZR-1. The goal was to make the world's fastest production car and although it may have fallen a bit short of that goal, it was certainly one of the best all round sports cars money could buy at the time.
3. 1990 Acura NSX
Engine: 3.0L V6
Power: 300 hp
This is the car that
changed the supercar game
. It used to be assumed that supercars were high strung and required a ton of maintenance and repair, but then Honda made this brilliant car that could keep pace with anything from Italy and was truly reliable; not reliable for a supercar either, just totally reliable. When you think of
Japanese sports cars
, most associate them with modified compacts or "rice burners" as we assume the kids still say but the NSX was a whole different breed.
2. 1990 Lamborghini Diablo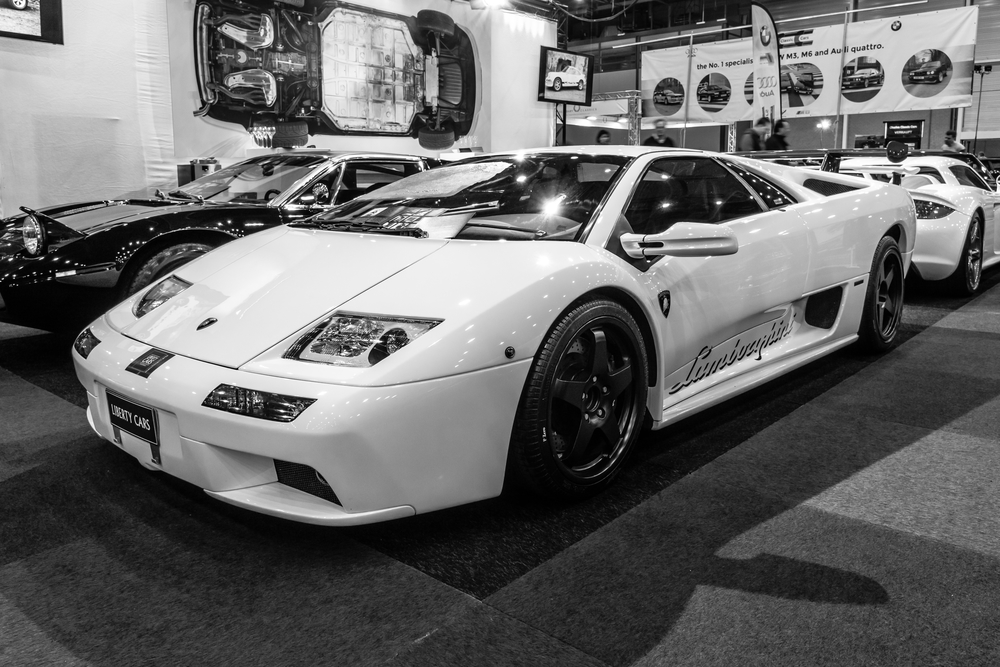 Engine: 5.7L or 6.0L V12
Power: 492-595 Horsepower
I doubt this demonic-sounding car was ever a source for fear of any car-loving kid. This was the car you probably know from matchbox or hot wheels toy or the endless posters and school folders and backpacks. If you ever dreamed of moving fast and racing through the streets like Val Kilmer in Batman Forever, this was the car of your dreams. The Lamborghini Diablo was insanely loud, insanely fast, insanely styled, and therefore appealed very much to the hyperactive kid in all of us.
1. 1992 McLaren F1
Engine: 6.2L V12
Power: 618 hp
For the longest time this was in the Guinness Book of World Records as the fastest production vehicle. It doesn't hold that title anymore but that doesn't make it any less awesome. The McLaren F1 was engineered with a degree of precision and attention to detail that had never been seen before. Known for its distinct 3-seat cockpit (w/ the steering wheel in the center), McLaren built these things as precisely as any Formula 1 car, and with as much technical innovation. Everybody who has driven one says it accelerates like it's fleeing from an angry God, handles perfectly, and communicated every detail of the road to the driver. It might be perfect.
There you have it, 10 totally cool cars from the 90s. All kidding aside, these cars are quickly rising in collector value the way the "classic" cars of the 60s and 70s are and are definitely worth a look of they ever cross your path. Era-appropriate soundtrack not required.
More like this
Rewind

Can you feel it? There's a big change coming in the American automotive landscape. For the past couple of years we've seen the steady increase of sales in trucks and..

Read More

Rewind

Ever-increasing numbers of cup holders large enough to accommodate super-sized jugs  and an expanding suite of electronic features and entertainment invade our vehicles. However, there comes a time where we..

Read More

Rewind

The Corvette is not just an "American classic," it's one of the most famous cars around. There are so many models and variations that every fan probably has a favorite...

Read More