Even if you only casually follow news from the auto industry even casually you can see that the typical decisions an automaker would make are pretty predictable/ However every now and then the like throwing us for a loop in the best ways.
These cars were truly shocking in all the right was from their respective automakers:
2012 Lexus LFA
It's been only four years since its debut but the Lexus LFA still feels like a happy accident. Toyota has gone through a number of image changes and they have since taken the look of the "sensible." So what in the world gave the "rational & pragmatic" automaker, Toyota, the idea to spend ridiculous amounts of money and time developing a carbon fiber V10 supercar. These are the same people gearheads credit with the wave of "geriatric cars" yet this was a moment of pure automotive bliss, brilliance and possible insanity.
1992 Dodge Viper
Ok we've made fun of this totally 90s excess in car for. But since we live in an era where Dodge is all about them Hellcats and Scat Packs, we are more than a little nostalgic for then Dodge was more known the brutally cool Viper as a totally bizarre and totally welcome counterpoint to their history of generic 4-door front wheel drive sedans.
1990 Honda/Acura NSX
Honda was once known in the late-1980s for making the kind of sporty cars and F1 engines you're typical fast-talking yuppie would get excited over, but no one ever imagined they would just up and it to beat a Ferrari road car at its own game. Not only did Honda build the NSX, it was so great it made the Italian exotic car maker up their game for the following decade.
1986 Lamborghini LM002
The Rambo Lambo. This blockbusting rage machine brings us back to a time where the exotic supercar makers at Lamborghini beat Hummer to building a military truck for average civilians. We know why (read here) but it's so far off what we think of when it comes to Lamborghini that we still almost don't believe it was ever real.
2007 Audi R8
Audi had regularly dominated the Le Mans race yet its road car lineup was known for an emphasis on quite a bit more pragmatism rather than being as exciting as their racecars. Then like a gift from on high, the R8 appeared on the scene and changed everything. It was Audi's world-class sports car (some say supercar) from a company no one thought would conceive or build. It even had a starring role in the 1st Iron Man movie.
2004 Porsche Cayenne
These days it is quite commonplace for SUVs to come from sports car manufacturers but in 2004 the Cayenne was Porsche doing the unthinkable. More than 10 years ago we heard Porsche purists crying foul, but the Cayenne was and still is a runaway sales success that gave Porsche the freedom to invest in more absurdly powerful cars like the Carrera GT and in more Le Mans racing.
1992 Subaru SVX
Subaru's always had been known for making made slightly offbeat cars, but the SVX takes the weird cake. Thanks to the glorious economic bubble of Japan in the late-1980s, Subaru had the guts to make the SVX: a Giugario-designed luxury grand tourer that cost nearly $40,000 (at the time). It didn't sell well but it has more than its fair share of fans.
2013 BMW i3
It's now a routine for automakers to show off future "mobility" concepts at every other auto shows, just to show how much they are thinking about the future. Rarely do these ever into the actual production phase. BMW actually went ahead and built the i3 and as a bonus, they even managed to keep its concept car looks intact.
2000 Saleen S7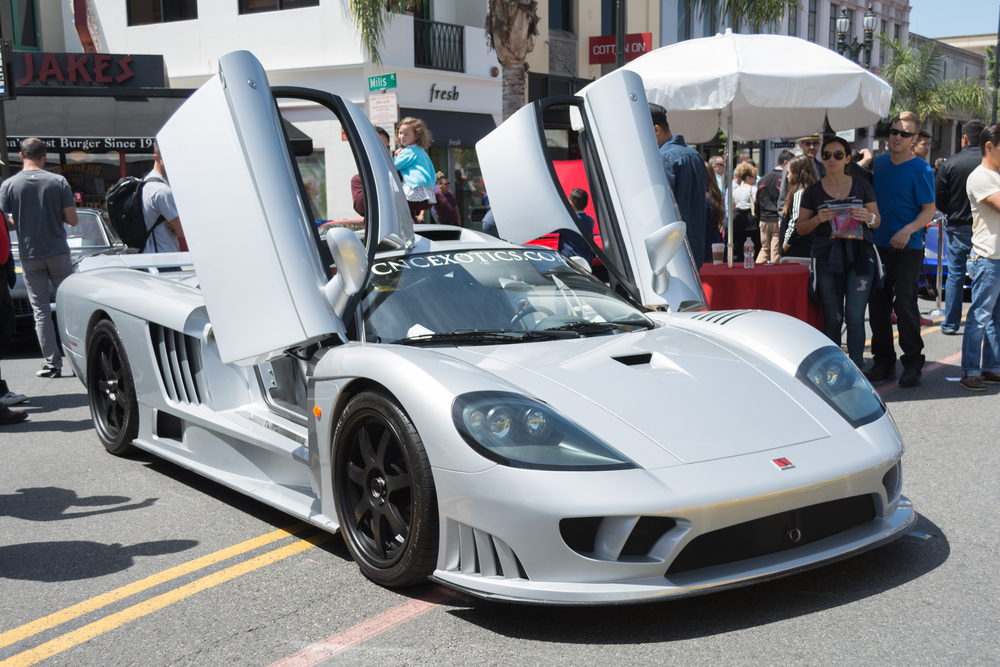 So no one can answer how the small but renowned California Mustang tuner managed to build a tube-framed 200-mph supercar. In fact even after all the digging, the Saleen S7's origins are still a mystery today, but either way it's pretty awesome that this car even exists in the first place.
1965 Ford GT40
Long ago, Henry Ford II set out to beat Enzo Ferrari at his own game. At the time very few ever believed he'd actually be able to pull that off. He did. The 1965 GT40 accomplished its intended mission and to this day it is still one of the greatest legends in automotive history.
More like this
Rewind

Can you feel it? There's a big change coming in the American automotive landscape. For the past couple of years we've seen the steady increase of sales in trucks and..

Read More

Rewind

Ever-increasing numbers of cup holders large enough to accommodate super-sized jugs  and an expanding suite of electronic features and entertainment invade our vehicles. However, there comes a time where we..

Read More

Rewind

The Corvette is not just an "American classic," it's one of the most famous cars around. There are so many models and variations that every fan probably has a favorite...

Read More