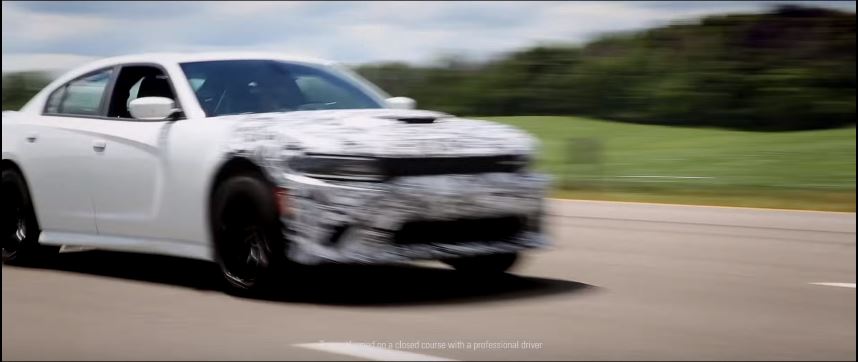 Car companies seem to be waxing nostalgic these days in more way than one. From releasing new models of their vehicles that harkens back to the old or simply celebrating their anniversaries, there's nothing like looking back at automotive history even as they continue to drive forward. Over at FCA's Chrysler Group, they are hoping new car shoppers soon will have new Chryslers and Dodges bring them back too. The Chrysler brand is observing its 90th year with  shiny anniversary models, while the Dodge brand is resurrecting a classic muscle-car paint job: Plum Crazy. Meanwhile on the other side of the world, BMW has created a Japan-exclusive 40th anniversary edition of their 3-series. Millennials aren't the only ones going retro!
Chrysler's 90th Anniversary
In Chrysler's long and rich history, the universally acknowledged first Chrysler automobile — the Chrysler Six — made its debut in 1924. Technically, that car was produced under the management of the Maxwell Motor Co., of which Walter P. Chrysler was CEO of at the time. The actual company that bears Walter P.'s name was not born until year in 1925, as the Chrysler Corp., making 2015 the Chrysler brand's official 90th year. To mark the milestone, Chrysler is offering limited-edition 90th anniversary versions of 2016 models arriving in calendar-year 2015. They are:
90th Anniversary Chrysler 200: Based on the 200 Limited, the anniversary edition adds an 8.4-inch touch screen with UConnect infotainment and a free year of satellite radio service. The special anniversary-logo adorns the touch screen and floor mats. All of the expected illuminated vanity mirrors, leather-wrapped steering wheel and power equipment are included along with body-color heated mirrors, four-way driver lumbar and eight-way driver seats.
90th Anniversary Chrysler 300: Starting off as a 300 Limited, this edition adds the 8.4-inch touch screen, 3-D GPS navigation, HD and SiriusXM satellite radio with Bluetooth, UConnect Access, HomeLink transceiver, a humongous dual-pane sunroof along with the anniversary floor mats and touch-screen logo.
90th Anniversary Chrysler Town & Country: Based on the original Touring-L, this special minivan adds a power sunroof, bright door handles, heated first- and second-row seats, heated steering wheel, Keyless Enter 'n Go and the trademark logo touch screen and floor mats.
Dodge's Colorful Past Revisited
Chrysler's other brand, Dodge has had some eye-popping paint jobs that bore equally colorful names — Go Mango, Detonator Yellow, Toxic Orange and High Octane Red, among them. One of their most famous, Plum Crazy, a retina-searing purple that first appeared in 1970 on the Dodge Challenger, Plymouth Roadrunner and Plymouth Barracuda was slowly discontinued over the decades. No it has returned. Offered for a limited run on 2016 Charger and Challenger R/T Scat Pack and SRT Hellcat models, the Plum Crazy paint job can be ordered beginning in September 2015 for cars to be produced beginning in November. Orders for Plum Crazy Chargers and Challengers will be taken only through the end of calendar year 2015 according to their website.
BMW 340i 40th Anniversary Edition Available in Japan
BMW Japan is launching in October the BMW 340i 40th Anniversary Edition. The limited model commemorates BMW 3 Series' 40th Anniversary Edition with a mere 20 units…but only in Japan. Back in 1975, BMW launched the first 3 Series model and to this date, it remains BMW's most important car. It is known for the sublime weight distribution, the distinctly timeless and beautiful design, rear-wheel drive platform and the driver-oriented dash. For decades the 3 Series has stood as a benchmark in the BMW brand. The BMW 340i 40th Anniversary Edition is based on the straight-six-cylinder engine of the newly developed BMW 340i M Sport and comes standard with the BMW Individual Tanzanite Blue color. A set of 19 inches M light-alloy wheels are also standard, as well as the satin-aluminum window trim. Another exclusive feature is the adaptive suspension including lowering. Unfortunately for non-Japanese fans of BMW, this one will be hard to get.
What's old is new again with these throwbacks into automotive history. Chrysler, Dodger and BMW are looking back at their successes in their bid to continue them. Will this appeal to new buyers? Maybe, but as mementos of vehicles past, they are definitely worth checking out.
More like this
Rewind

Can you feel it? There's a big change coming in the American automotive landscape. For the past couple of years we've seen the steady increase of sales in trucks and..

Read More

Rewind

Ever-increasing numbers of cup holders large enough to accommodate super-sized jugs  and an expanding suite of electronic features and entertainment invade our vehicles. However, there comes a time where we..

Read More

Rewind

The Corvette is not just an "American classic," it's one of the most famous cars around. There are so many models and variations that every fan probably has a favorite...

Read More