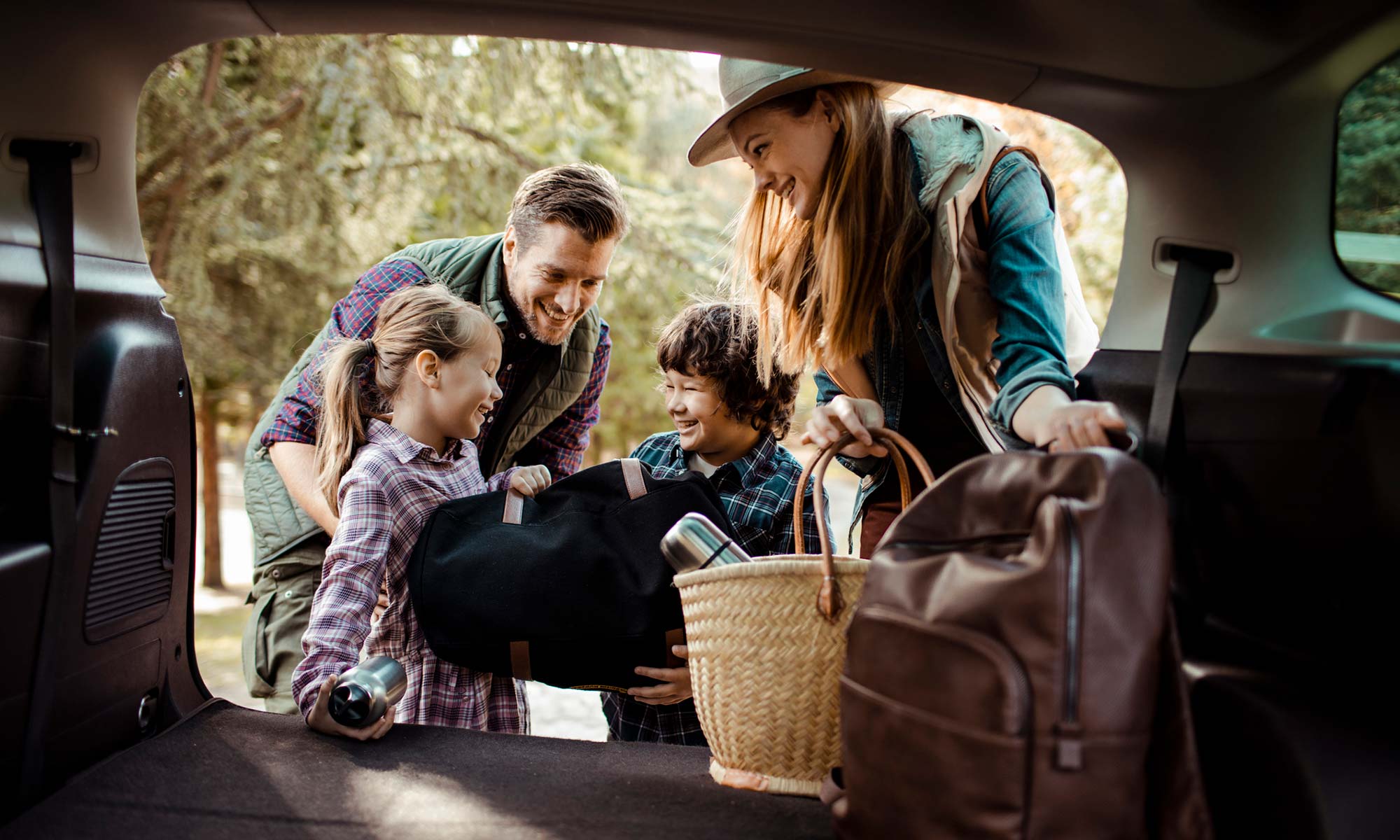 There are few holiday weekends as busy as Thanksgiving. Each year, millions of Americans hit the open road or take to the skies to get together with friends, family and loved ones at holiday gatherings across the country. And after a year in which many had to cancel or move their annual Turkey Day traditions to Zoom due to the Coronavirus, this year's Thanksgiving holiday is expected to be one of the busiest we've had in recent years. 
Preparing a thoughtful and thorough travel schedule to account for the extra traffic, possible travel restrictions or any other unexpected issue can help you have a safe and happy Thanksgiving holiday.
How to Plan a Safe Thanksgiving Travel Schedule
With more than 50 million people expected to travel this year, preparing yourself for the increased traffic can help ensure you have a safe Thanksgiving. To help you prepare, be sure to:
1.
Expect Additional Traffic
It should go without saying that with over 50 million people preparing to travel, there will be additional traffic out on the roads and at airports. For drivers, account for excess travel times due to the increase in drivers on the road, especially if you are experiencing any winter weather in your area when traveling.
For those who are flying, it's best to double the general rule of thumb for traveling. Instead of arriving at the airport an hour before domestic flights board and two to three hours before international flights, double the amount of time you give yourself. In addition to just a general increase in traffic, public health guidelines, protocols, or travel restrictions in place for travelers from the Centers for Disease Control and Prevention (CDC) like social distancing in lines due to the Coronavirus can also cause delays, so it's best to give yourself a cushion. Even if you manage to get lucky and avoid any traffic, it's better to be early than to risk watching your plane take off without you onboard! 
2.  Pack an Emergency Vehicle Kit
For those unfamiliar, an emergency vehicle kit is something you keep in your vehicle at all times that is stocked with essential supplies should you get stranded on the road. Ensuring your vehicle has an updated winter emergency kit with blankets, spare jackets, and gloves is vital for anyone who lives in an area with any winter weather. In the event you're forced to spend the night in your car, certain temperatures can be life-threatening, especially during the wintertime. 
Some other everyday items to think about including in your winter emergency kit are: 
A portable cell phone charger

A first aid kit

Water

Flares or triangle reflectors

A pen and paper (to write down critical information such as phone numbers or addresses)

A high-visibility jacket

Non-perishable food

A spare winter jacket

Blankets
Even if you end up not needing any of the items in your emergency kit, It's always better to be prepared than to be caught with your guard down.
3.  Bring Personal Essentials for You and Your Vehicle
Beyond an effective emergency kit, any traveler should bring any personal essentials they may need on their journey in an easy-to-access bag or another item. Items to consider can include hand sanitizer (even outside a global pandemic), hand wipes for after gas station bathroom breaks, a map just in case you lose reception, and other everyday items.
Just as you would prepare for any other road trip, these essentials are a must-have for Thanksgiving travel whether you fly or drive. Additionally, ensure that your gas tank is filled up to its max if traffic is heavier than expected.
4.  Create an Airport Plan and Discuss Issues
No matter where you are traveling to or how often you travel, it's best to create an overall travel plan before leaving for the airport. Be sure to think about things such as:
How far is the airport from your house with and without traffic?

How long does security typically take at your airport?

Do you have a place to stay in the event of extensive weather delays?
While some get lucky with smooth traveling, there is still a chance that other issues may arise. Having answers to the above questions, as well as similar ones, can help you avoid being caught off guard in the event of any hiccup or inconvenience during your holiday travel plans.
5.  Tackle Preventative Maintenance Before Leaving
Perhaps the most effective thing you can do to have safe travels this Thanksgiving is to take care of any preventative maintenance on your vehicle. Even if you are simply driving a friend, family member, or other loved one to the airport, staying up-to-date on your car's maintenance needs can help prevent any major issues later down the road.
Tasks such as getting an oil change, checking your engine coolant or getting a tire rotation are all examples of preventative maintenance. Handling these tasks and others before your trip can help give you peace of mind knowing your vehicle is ready to take you wherever you need to go.
Protect Your Vehicle This Holiday Season with Endurance
Having a thorough plan before heading out can help you avoid unexpected hassles or other issues regarding your Thanksgiving travel plans. Purchasing an Endurance breakdown protection plan can also help give you peace of mind when it comes to protecting you and your vehicle from the cost of unexpected breakdowns and other costly auto repair bills. You can even help ensure your vehicle is ready for your Thanksgiving travel or any other road trip with EnduranceAdvantage™. Along with providing the most comprehensive breakdown coverage available at Endurance, each EnduranceAdvantage plan also comes with up to $3,500 in regular maintenance coverage. That includes essential services such as up to 3 oil and filter changes, tire rotations, engine diagnostic exams, and more — at no additional cost to you.
Additionally, you can also receive 1 year of Elite Benefits with the purchase of any Endurance protection plan and a small activation fee. That means you can get access to other great perks such as 24/7 roadside assistance, key fob replacements and up to $500 in collision discounts for even more coverage and savings. To learn how an Endurance protection plan can help protect you and your vehicle, request a free quote or give us a call directly at (800) 253-8203. You can also find many other informative and helpful articles on various other automotive topics by visiting our Learning Center.
More like this
Travel

In the warmer weather of summer, many people plan off-road excursions and road trips with the entire family. The only thing that can ruin these outdoor adventures is an unexpected..

Read More

Travel

Thanksgiving is fast approaching, and if you're like many across the country, you're probably gearing up to head home (or somewhere) to spend quality time with loved ones and enjoy..

Read More

Travel

With the end of summer near, the Labor Day holiday weekend is just around the corner. It also means that millions of drivers will be hitting the highway for one..

Read More