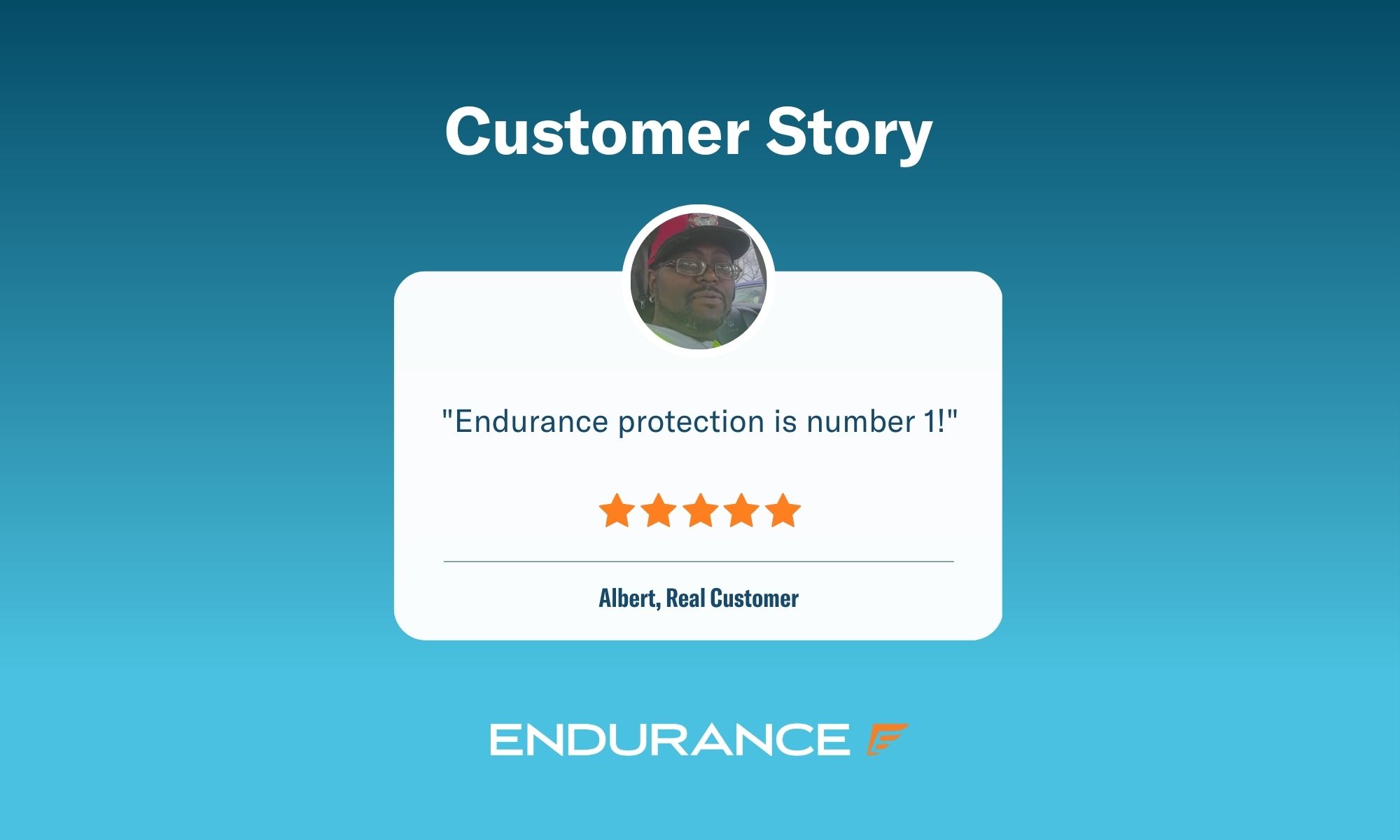 Car repairs can be expensive, especially if your vehicle is no longer covered under the manufacturer's warranty. Many third-party providers offer vehicle service contracts for those looking to extend their coverage. One such provider is Endurance, which offers the industry's most comprehensive auto protection plans. Let's look at Endurance coverage options for a 2013 Infiniti JX35 and examine customer testimonials for coverage on this specific vehicle make and model.
Endurance Warranty Plans
Endurance Warranty Services is a third-party provider of auto protection plans, more commonly known as extended car warranties. We've been in business since 2006 and have paid customers over $287 million in claims since 2012. As the industry leader, we are highly rated on consumer advocate websites and recommended by auto experts nationwide.
We offer a few primary coverage plans, including Secure Plus, Superior, Supreme, and Advantage plans; however, you can customize your auto protection plan to best fit your vehicle, needs, and budget. Here's a breakdown of a few of our coverage options:
Secure Plus Plan – One of our base plans offering affordable vehicle protection ideal for any driver. It is a state-component coverage plan designed for older or high-mileage vehicles. It protects the most important components of your car.
Superior Plan – This high-level stated component plan offers coverage with an expansive list of named parts and components so that your contract is transparent. You'll never second guess what's covered under this plan.
Supreme Plan – Exclusionary coverage provides coverage for nearly every part, component, and system of your vehicle – and that is what this plan offers. It is the closest to a manufacturer's warranty you can purchase from a third party and compares to other Titanium or Diamond plans on the market.
Advantage Plan – This comprehensive plan offers breakdown coverage plus unrivaled maintenance benefits in one package. Protect the parts you need the most and get routine maintenance services, including oil and filter changes, tire rotations, brake pad replacement, windshield wiper replacement, and more.
Endurance Coverage for a 2013 Infiniti JX35
The 2013 Infiniti JX35 is a luxury crossover SUV with a used price ranging from $11,000 to $15,000, depending on the vehicle's condition and geographic location. The JX35 comes with a 3.5-liter V6 engine that produces 265 horsepower and is paired with a continuously variable transmission. The JX35 comes with a range of standard features, including a backup camera, Bluetooth connectivity, and a moonroof.
Regarding extended warranties or auto protection plans, the 2013 Infiniti JX35 is a good candidate for coverage. As with any luxury vehicle, repairs and maintenance can be expensive, and an extended warranty can help offset these costs.
Endurance coverage for the 2013 Infiniti JX35, depending on your chosen plan or customization, can include the following:
Engine Components – Endurance can cover internal engine components, including the engine block, pistons, and valves.
Transmission Components – Endurance can cover internal transmission components, including the torque converter and gears.
Drive Axle Components – Endurance can cover internal components of the front and rear drive axles, including the differential and axle shafts.
Electrical Components – Endurance can cover electrical components, including the alternator, starter motor, and voltage regulator.
Suspension Components – Endurance can cover suspension components, including struts and control arms.
Brake Components – Endurance can cover brake components, including the calipers, rotors, and pads.
Air Conditioning Components – Endurance can cover air conditioning components, including the compressor and condenser.
These are just a few examples of the components that can be covered by an Endurance plan for a 2013 Infiniti JX35. Standard benefits for Endurance customers also include roadside assistance, rental car reimbursement, and trip interruption reimbursement. Also, you can enhance your coverage with extra Elite Benefits for a small activation fee. These additional perks include:
Complete Tire Coverage – Get reimbursed for two tires per year.
Key Fob Replacement – If you lose your car key or key fob, we'll replace it.
Collision Discounts – Claim up to $500 per accident when repairing your vehicle.
Total Loss Protection – Receive up to $1,000 towards replacing your vehicle.
Endurance Warranty's Reputation
Endurance has a solid reputation in the
extended warranty industry
. We are rated well on consumer advocate websites, including Trustpilot, Motor1, and Google. We have also received positive customer reviews, with many praising our coverage, customer service, and claims handling.
One customer in particular, Albert T., shared his experience owning a 2013 Infiniti JX35 with an Endurance auto protection plan. He had much to say regarding his coverage and repairs:

Choose Endurance Warranty for Your Used Car
Endurance is a top-rated auto protection provider offering comprehensive coverage plans for nearly every used vehicle, including the 2013 Infiniti JX35. Our plans are highly customizable, ensuring that drivers can choose the level of coverage that suits their needs and budget.
With an Endurance coverage plan, you can drive confidently, knowing you are protected against the high costs of unexpected breakdowns. Our excellent customer service and claims handling process also ensure that you can have peace of mind knowing you'll be taken care of if something goes wrong with your vehicle.
If you're looking for a reliable and affordable auto protection plan for your car, truck, or SUV, call (800) 253-8203 for a FREE quote. You can also choose your own coverage with a 30-day money-back guarantee – so see your price online.
Read more customer reviews and stories on our website and the Endurance blog.
More like this
Customer Stories

Your decision to purchase an extended warranty will likely come down to the company with the best reputation. According to Qualtrics, 93% of customers read online reviews before buying a..

Read More