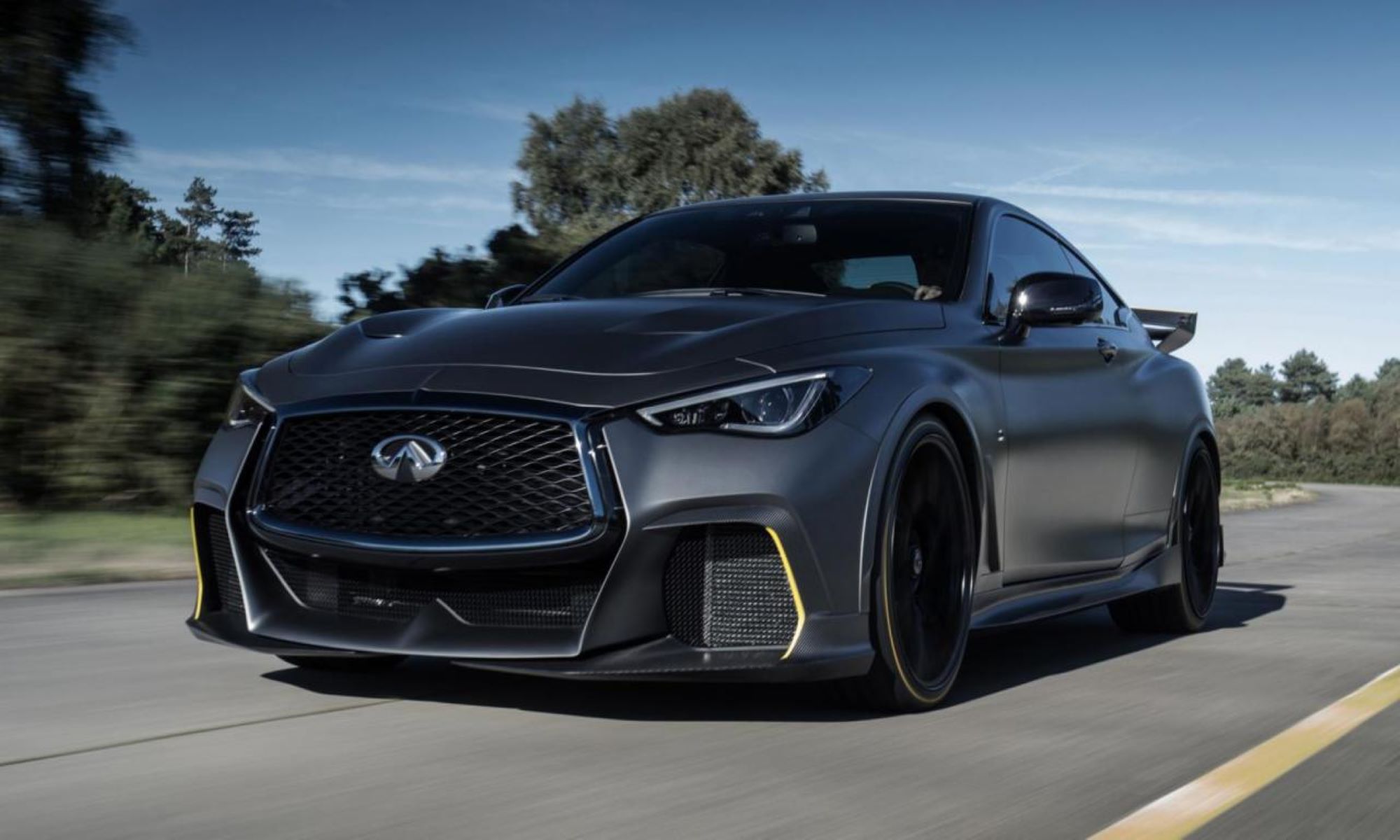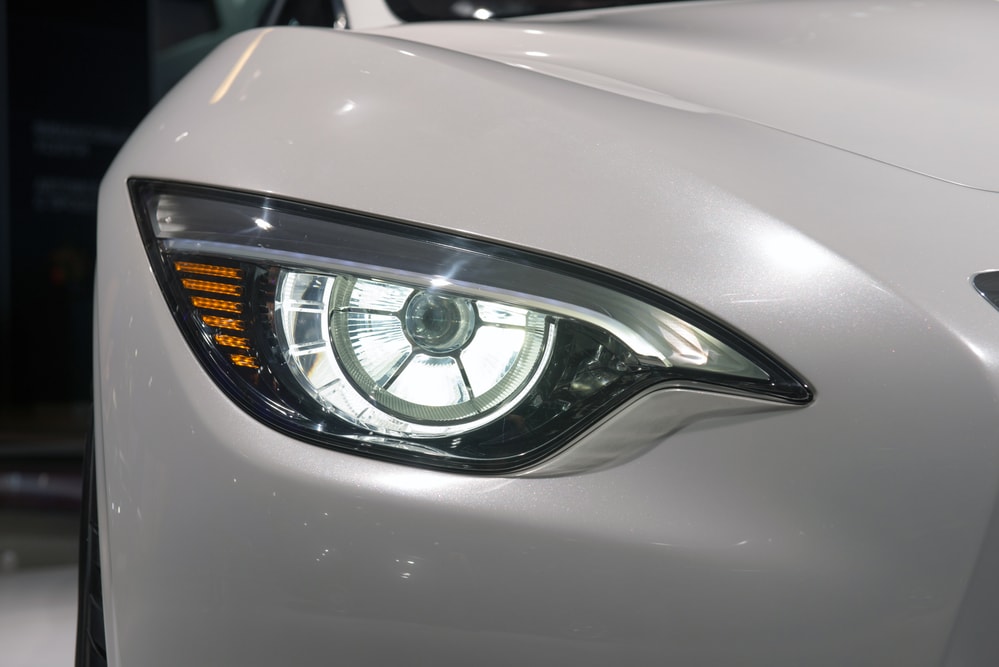 Infiniti vehicles are the upper echelon of cars from Nissan, but like many luxury brands they don't have the best reputation for reliability, let alone repair costs. They will eventually break down and become much more expensive to fix than similarly priced vehicles. That is why it is important for Infiniti owners to take a look at their options to protect their car with an Infiniti extended warranty.
In this article we will discuss everything you need to know about Infiniti vehicle service contracts- commonly referred to as extended auto warranties. Our in-depth analysis will answer any questions you may have about your Infiniti manufacturer's warranty and will explore all the benefits of extended protection when it comes to shielding yourself from the cost to repair your Infiniti.
We will go over the following topics in this article:
Infiniti Manufacturer's Warranty Information
Infiniti Factory Warranty Expiration Dates
How Much Does an Infiniti Extended Warranty Cost?
Coverage Options for New and Used Infiniti Vehicles
Infiniti Extended Warranty vs Third-Party Vehicle Protection
Shopping for Infiniti Extended Warranties
Benefits of Infiniti Protection Plans
Infiniti drivers love their options when it comes to their cars. That is why they should also consider exploring their options when it comes to protecting their Infiniti vehicle and keeping it on the road.  Reputable third-party providers, like Endurance, can offer Infiniti drivers lower prices on extended protection.
Want to Save THOUSANDS on Auto Repairs? Get Endurance!
FREE ONLINE QUOTE
INFINITI FACTORY WARRANTY INFORMATION:
Any time you buy a new Infiniti, you get their main factory powertrain warranty. New Infiniti owners also receive a bumper-to-bumper warranty that protects consumers against general manufacturing defects or design flaws, however, this is only for the first few years of ownership. Below is a summary for the new car warranties that Infiniti provides.
NEW VEHICLE LIMITED WARRANTY
4-year/60,000-mile† Bumper-to-Bumper
6-year/70,000-mile† Powertrain Limited Warranty
OPTIONAL 7-year/100,000 mile Infiniti Extended Protection Plan
Infiniti does not provide their bumper to bumper or the powertrain plan to used or certified pre-owned Infiniti vehicles. So only recent year Infiniti cars, crossovers, and SUVs will have the core powertrain components covered.
Powertrain components include the following parts:
Engine
Transmission/Transaxle
Transfer Case
Drive Systems
Certified pre-owned Infiniti owners will be asked to pay extra for the Infiniti Extended Warranty Plan, if they wish to protect their vehicle. Which just adds to the overall cost the vehicle, dropping the amount a driver would save on a used car.
Thankfully for pre-owned Infiniti owners or new owners whose factory warranties have already expired, there are other options rather than going directly to Infiniti for vehicle protection. In fact, a company like Endurance, can go above and beyond the scope of what manufacturers can offer.
Infiniti Manufacturer Car Warranty Expiration Dates:
Infinity has solid warranty terms for new vehicles. To give credit where credit is due, their standard warranty is a 6-year / 70,000-mile powertrain coverage, which is slightly above the average of 5-years/60,000-miles.
If you would like to know when your Infiniti factory warranty actually expires, please reference the following chart below. If you would like a more exact date of expiration, replace our example date of "January 1," with the date that you purchased your new Infiniti sedan, crossover, or SUV.
Year Infiniti Purchased:                                                     Infiniti Warranty Expiration Date:
| | |
| --- | --- |
| January 1, 2018 | January 1, 2024 or 70,000-miles |
| January 1, 2017 | January 1, 2023 or 70,000-miles |
| January 1, 2016 | January 1, 2022 or 70,000-miles |
| January 1, 2015 | January 1, 2021 or 70,000-miles |
| January 1, 2014 | January 1, 2020 or 70,000-miles |
| January 1, 2013 | January 1, 2019 or 70,000-miles |
| January 1, 2012 | January 1, 2018 or 70,000-miles |
| January 1, 2011 | January 1, 2017 or 70,000-miles |
| January 1, 2010 | January 1, 2016 or 70,000-miles |
| January 1, 2009 | January 1, 2015 or 70,000-miles |
| January 1, 2008 | January 1, 2014 or 70,000-miles |
| January 1, 2007 | January 1, 2013 or 70,000-miles |
| January 1, 2006 | January 1, 2012 or 70,000-miles |
| January 1, 2005 | January 1, 2011 or 70,000-miles |
Want to Save THOUSANDS on Auto Repairs? Get Endurance!
FREE ONLINE QUOTE
HOW MUCH DOES AN INFINITI EXTENDED WARRANTY COST?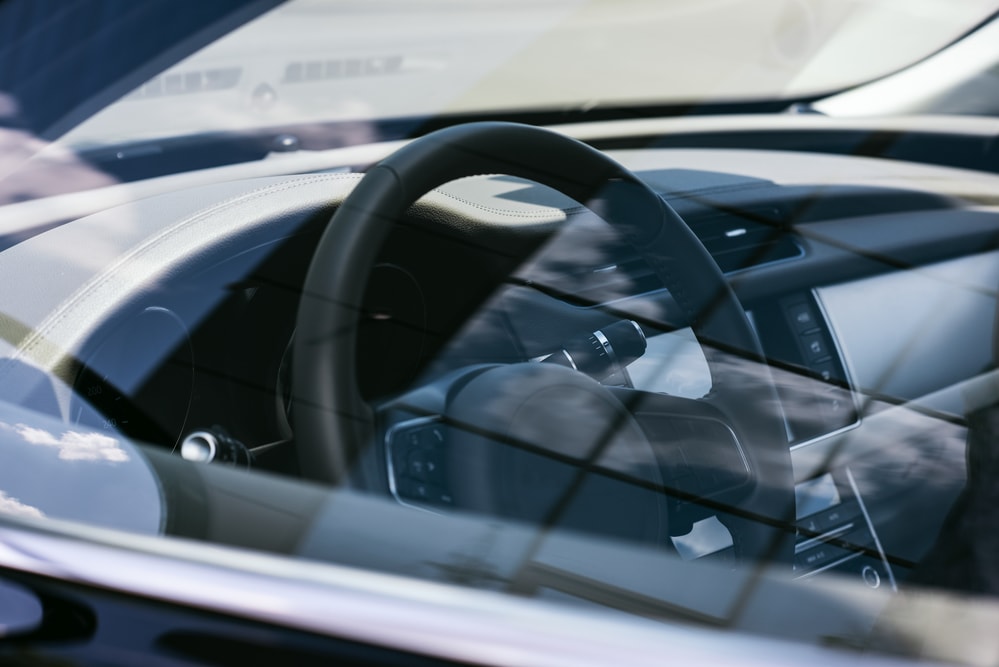 While you are still under Infiniti's manufacturer warranty, they will pay for any needed repair as long as you have not met your time or mileage allotments. However, the most common repairs for Infiniti become a tremendous burden once those terms are over. And unlike their parent company, Nissan, Infiniti repairs are much more costly since they are considered a luxury brand.
Infiniti's bestselling vehicle is the Q50. US News and Reports compares this car with the BMW 3 series and Audi A4 in terms of luxury and performance. Unfortunately, they also note the car's high-maintenance requirements and middling reliability.
Here are the most common Infiniti repairs:
Infiniti M56 owners pay $280–$378 for a starter replacement
Infiniti M30 owners pay $359-$971 for oil pump replacement
Infiniti Q70s pay $309-$716  for power pump steering replacement
Mechanical or electrical breakdowns are unexpected. If all drivers knew when, where, and how their cars would eventually break down, there would be no need for extended auto warranties. Sadly, that is not the case.
All cars eventually break down over time, and it's likely that it will happen when you're completely unprepared.
Protecting your Infiniti with a vehicle service contract from a reputable third-party company, like Endurance, will potentially pay for any one of the common repairs listed above, saving you thousands on auto repairs.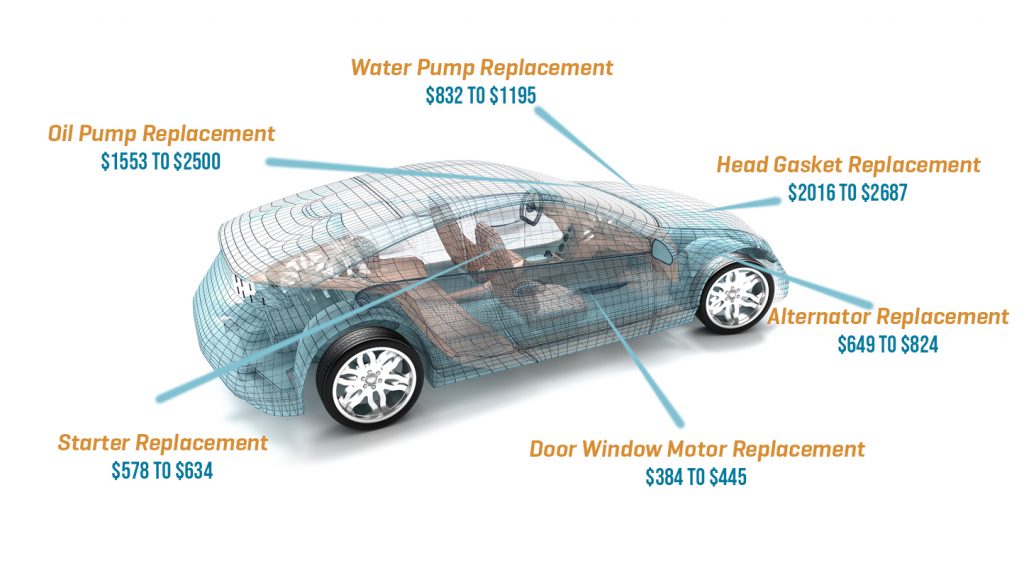 CAN YOU GET A BUMPER TO BUMPER INFINITI WARRANTY ON NEW AND USED VEHICLES?
For over the last decade, Endurance has been the nation's premier provider for vehicle service contracts, commonly referred to as extended auto warranties. It's a business focused helping drivers pay for repairs that may have been originally listed under their Infiniti factory warranties.
If you plan to keep you Infiniti car past the manufacturer's warranty, and many do because of how well these cars are built, it is best to start shopping for extended coverage as soon as possible. The longer you wait to protect your car, whether is still under factory warranty or not, the options for coverage begin to decrease.
The sooner you shop for coverage, the more likely you can ensure your Infiniti is fully protected.
Specifically being on the lookout for coverage from a reputable third-party provider or "aftermarket service contracts" like ones from Endurance can even offer Infiniti owners more flexible terms and coverage plans than dealer-sold options do.
VEHICLES THAT QUALIFY FOR INFINITY EXTENDED WARRANTY COVERAGE:
| | | |
| --- | --- | --- |
| Q50 | Q70 | Q60 |
| QX30 | QX50 | QX60 |
| QX70 | QX80 | G25 |
| M35 | M45 | |
Want to Save THOUSANDS on Auto Repairs? Get Endurance!
FREE ONLINE QUOTE
INFINITI EXTENDED WARRANTY OR THIRD-PARTY VEHICLE PROTECTION?
Unlike Nissan, Infiniti actually does have an extended protection plan. However, this supplemental coverage comes at an additional cost. Immediately, you might be thinking that the obvious option is to purchase from the manufacturer, but a third-party can offer more comprehensive coverage at a lower price.
Infiniti's Extended Warranty coverage varies, but according to their website they will ONLY cover your vehicle for 7-years/ 100,000-miles (whichever comes first), if you do the following things:
Only use Infiniti Dealerships
Only Use OEM Infiniti Parts
Terms Vary and Coverage Options are Not Customizable
You adhere to Infiniti's Maintenance Schedule
Endurance is a direct provider of vehicle protection, and can offer drivers affordable plans without the extra fees that Infiniti dealers add.
Endurance offers competitive rates with customizable finance options for the absolute longest coverage terms.
Coverage from Endurance can cover repairs for the following components:
Air Conditioner
Brake Systems
Cooling System
Drive Axle Assembly
Electronic Components
Engine
Front & Rear Suspension
Fuel System
Transfer Unit
Transmission
Turbocharger / Supercharger
Every Endurance plan is customized for each Infiniti driver's unique wants and needs as well as make/model, mileage, and driving habits. We have coverage plans that can accommodate any budget and fit into any driving lifestyle!
WHAT TO KNOW BEFORE BUYING AN INFINITI EXTENDED WARRANTY:
While under Infiniti's warranty you were probably used to only taking your car to their dealerships and repair facilities. Once that is over you actually still can take your car there but know that they will charge you extra once the warranty is over.
With coverage from a third party and not a manufacturer, you do not have to solely get your work done on your Infiniti with Infiniti's dealerships. Dealers control prices or repairs, parts and labor, especially when your factory warranty is over.
HERE ARE THE AVERAGE REPAIR COSTS FOR AN INFINITI Q50 (FROM REPAIR PAL, UPDATED AUGUST 2018):
| | |
| --- | --- |
| Water Pump Replacement | from $832 to $1195 |
| Head Gasket Replacement | from $2016 to $2687 |
| Oil Pump Replacement | from $1553 to $2500 |
| Alternator Replacement | from $649 to $824 |
| Door Window Motor Replacement | from $384 to $445 |
| Starter Replacement | from $578 to $634 |
SHOPPING FOR INFINITI EXTENDED CAR WARRANTIES
An Infiniti protection plan from Endurance can go beyond the scope of a Nissan Motors-backed Infiniti vehicle warranty. Endurance protection plans can suit every Infiniti driver's unique driving habits and coverage needs.
The advantage of third-party companies, like Endurance, is that they focus solely on vehicle protection. There are available options for both new and used vehicle owners from third-party companies, options very few Infiniti owners are unaware of.
Infiniti vehicle protection plans can cover the same repairs the Infiniti manufacturer's warranty did, but they can also cover more depending on what your Infiniti car, SUV, or Crossover qualifies.
We can also provide protection for discontinued Infiniti models, whereas many dealership warranties do not. And with discontinued vehicles, parts are more difficult to find, further driving up the cost of auto repairs.
Owners of discontinued or older model Infiniti vehicles are the ones who are most vulnerable for mechanical or electrical breakdowns. And they are at risk of paying much more than similar models due to their age or rarity.
Want to Save THOUSANDS on Auto Repairs? Get Endurance!
FREE ONLINE QUOTE
BENEFITS OF ENDURANCE INFINITI PROTECTION PLANS
Endurance can go above and beyond the warranties offered by Infiniti, when it comes to providing all new and used vehicle with coverage that includes:
Flexible Coverage Terms potentially up to 10 years or 150,000 miles.
Accepted by Any ASE Certified Mechanic, Not Just Buick Service Centers.
24/7 Roadside Assistance for Complete Peace of Mind Behind the Wheel.
Payment options for any budget.
Award-winning customer service.
Your choice of a licensed mechanic.
Claims paid directly to the repair centers.
A risk-free 30-day trial period with a money back guarantee
In addition to all of this, Endurance makes it so that every plan is fully transferable. If you decide to pass that Infiniti on to a new owner whether they are friend or family or even just a total stranger, that next driver who gets your pre-owned Infiniti can have the same protection for the car that you did.
MORE INFORMATION FOR INFINITI OWNERS:
Infiniti is rooted in both the Japanese and American auto industry. If you would like to know more about Infiniti, their cars but also the ways they continue to build and also protect them, feel free to browse any of the sites we listed below. Infiniti cars embody class and elegance on par with some of the most celebrated luxury brands in the world.
That is why all owners need to be familiar with the ins and outs of their car and what it will experience as they continue to invest in them. Infiniti drivers should not be forced to pay directly out of pocket for all too common repairs once the warranty is over. That's why you should check out all the information and buy with knowing that Endurance will continue to protect your Infiniti for the road ahead.
Infiniti Customer Service Phone Number: 800-662-6200
Infiniti Company Website: infinitiusa.com
New/Used Infiniti Auto Recalls: https://www.infinitiusa.com/recalls-vin/#/#/Home
General Recalls, Problems, and Defects: NHTSA.gov/Recalls
Infiniti Owner Reviews: ConsumerReports.com/Infiniti
More like this
Make/Model

As the world gradually transitions to renewable energy sources, the adoption of e-vehicles is on the rise, and Tesla has been leading the charge. Their range of electric cars is..

Read More

Make/Model

Originally formed from the remnants of the Henry Ford company, Cadillac is arguably the most quintessential American car brand in existence. Founded over 100 years ago, they were the first..

Read More

Make/Model

Buying a new car or a used car can be a tricky process. The choice of vehicles is almost endless, and while it can be tempting to go for the..

Read More