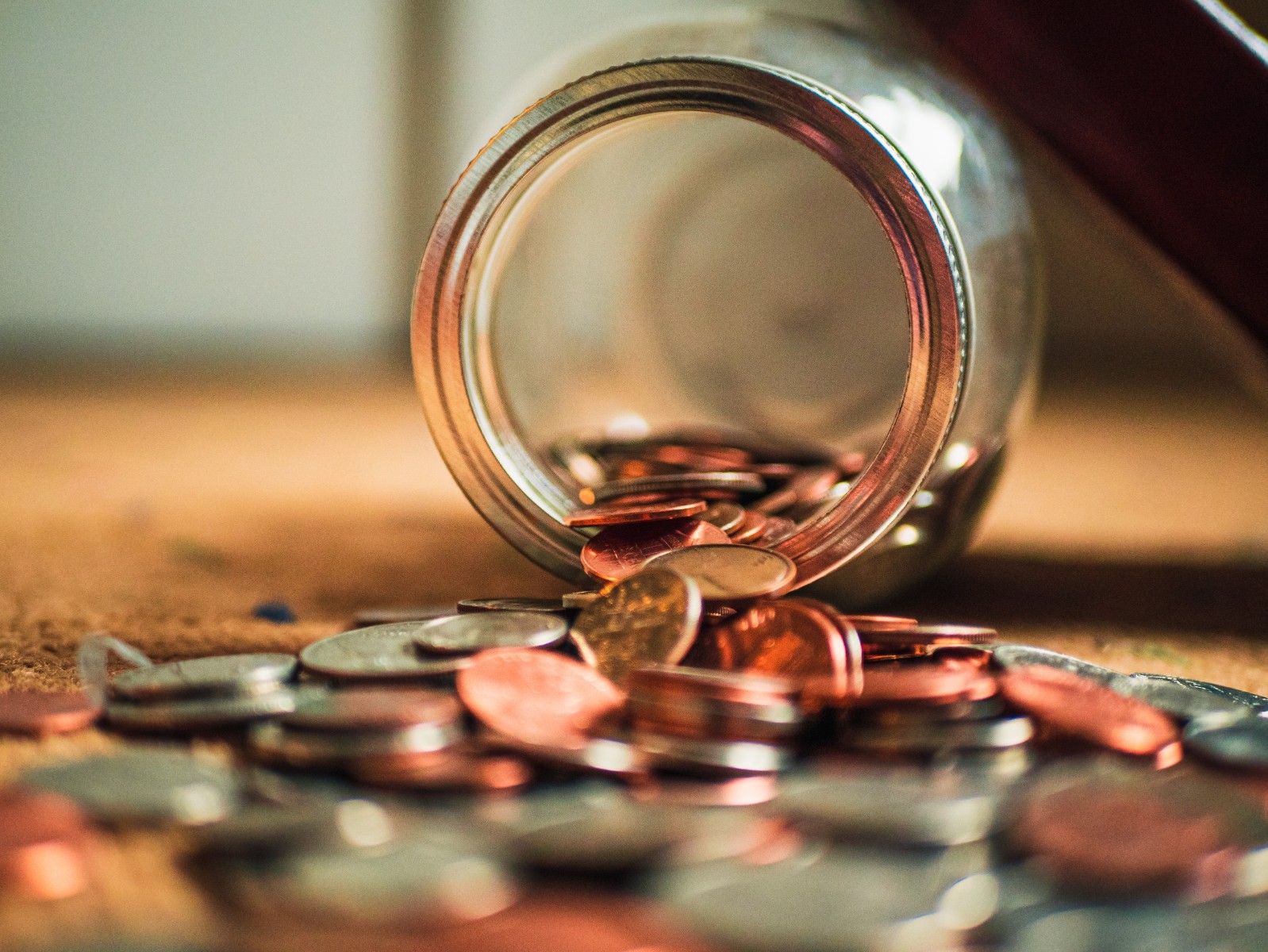 We know millions of people throughout the country are struggling right now with the sudden wave of layoffs. With non-essential businesses closed to prevent the spread of COVID-19, workers are left without a paycheck to help cover their monthly bills and rent. Even those who are still working may be facing financial hardships due to unexpected costs like supporting other relatives.
Although a $2 trillion economic stimulus package was passed by the government in response to the coronavirus, the reality is that these benefits may not be enough to cover all your expenses. Thus, there are some tough choices people have to make about which bills to pay, and which to put off. The recently-passed stimulus bill offers some relief, as it promises $1,200 to every American making less than $75,000 annually, and an additional $500 for each dependent under 17. 
Even with this stimulus, many people will need to juggle their budget to make things work. We've researched and wanted to share some tips that may help during this difficult time. 
Determining which bills to pay
Pay critical bills first.

For most, this means housing and food expenses, and of course, any necessary medical costs. However, be sure to check with your mortgage lender or landlord to see if they're offering any form of

payment relief

for mortgage or rent payments. Lending institutions are working with people who have lost work as a result of the pandemic, and it's worth looking into. Keep in mind that these payments will likely still be owed after quarantine ends, but it's definitely worth giving yourself a near term reprieve if you can. 

Check with creditors about deferment options.

If you have credit card debt, reach out to the credit company now. You may be able to get your interest rates lowered, or have payments paused for a few months. It's absolutely worth looking into to give yourself some breathing room to cover necessities. Tip: When calling your creditors to ask for financial relief options, make sure to mention how you've been affected by Coronavirus for the proper assistance.



Pay off anything with a high-interest rate first.

Hopefully, interest rates are being lowered, but not all companies and lenders are doing this. If you have any high-interest loans, it's a good idea to take care of those first so you don't end up owing even more. 
Bills you can safely defer
Auto loan lenders are offering deferrals for car payments right now, which is great news for those still paying off a vehicle purchase. Connect with your loan provider to see if your payment can be lowered and put the money towards savings or critical bills.

Endurance is allowing vehicle service contract holders to defer payments in order to keep your auto coverage active. Auto protection acts as an essential safety net, and we don't want our customers to be stuck with a huge repair bill if their coverage lapses. Contact us and we will assist you in keeping your account active. Plus, new customers can also receive up to $500 in shopping vouchers that

can be used toward

essentials like groceries, cleaning supplies, and at the pharmacy.

Student loan debt is able to be safely deferred or canceled, especially if you're not working during this time. Contact your lender and ensure your loans are paused today. Use the saved money towards other bills or to build a cushion for your finances.
Investments to make
If you're in a financially stable position, that's great. However, it's still a good idea to take stock and see how you can save or invest money during this uncertain time.
Start an emergency fund.

Even if things are stable now, this pandemic has taught everyone how very uncertain things can be. Putting money away in savings is a good idea, especially as this quarantine is expected to go on for a significant time. It may come in handy to help out family members and friends, or provide crucial support for your own family.



Make long term investments.

Despite immediate stock market volatility and caution, now can still be a good time to invest if you're financially able. This means that your high-interest debts are paid and your emergency fund is well-stocked. If this is true, consider

creating an investing a habit

. Experts recommend investing a portion of your regular deposits and spreading smaller investments amounts around to diversify your plan. If you receive a stimulus check, this might be an excellent use for those funds or the motivation you need to kick start your savings habit. As always, speak to a professional financial planner for advice tailored to your individual finances.



Obtain auto protection.

If you don't already have a

vehicle protection plan

, now is an excellent time to invest in peace of mind from unexpected and costly auto repairs. Many problems can arise even when cars go unused, including issues with your tires, batteries, and other auto partsn. You don't want to be stuck with a

costly repair bill

due to disuse or from a sudden breakdown. If your manufacturer's warranty is expiring or you're out of coverage, you could be vulnerable to thousands in expensive repairs at a time you can't afford it. For a limited time, you can

take advantage

of $300 off an extended warranty and get up to $500 in shopping vouchers; plus be eligible for a minimum down and deferred payments.
What else can I do to pay my bills? 
If you are out of work or your hours were reduced to the Coronavirus pandemic, you may be eligible to apply for unemployment benefits. If you haven't already, you may want to consider filing for unemployment immediately as benefits may take a while to process due to increased volume and reduced state-level administrative support. 
Another approach is to use this time to invest in your marketable skills. If you're an endurance Elite member, you can take advantage of 30 days free of LinkedIn Learning through mydigitalvehiclerewards.com. While you have extra time, you can take online courses and learn new business, tech and creative skills to jump-start your job search once the economy recovers.
We have a plan
We're working hard to keep America on the road and offer peace of mind amidst COVID-19. If you're a current customer and facing financial hardship, we have relief options available. Simply contact us to learn how we're keeping your vehicle protection plan active at this uncertain time.

If you don't have auto protection from Endurance, now is the time to prepare for the unexpected. We have limited time relief plans available, and you can request a no-obligation quote or call 1-866-918-1438 to hear about minimal down payments and deferred payment options. When it comes to car maintenance, there's a lot to think about and we're here to help.
More like this
Endurance Info

If you have a phone and a vehicle, chances are you've received a robocall with an urgent message that your car's extended warranty is about to expire. These unsolicited calls..

Read More

Extended Warranty

The advantages of having an extended warranty can't be overstated when a surprise car repair pops up. Coverage can make a difference during a breakdown, thanks to protection against expensive..

Read More

Extended Warranty

Nothing beats being able to hit the open road and head wherever you like, whenever you like. Plenty of drivers fall in love with our vehicles, maintaining them with total..

Read More