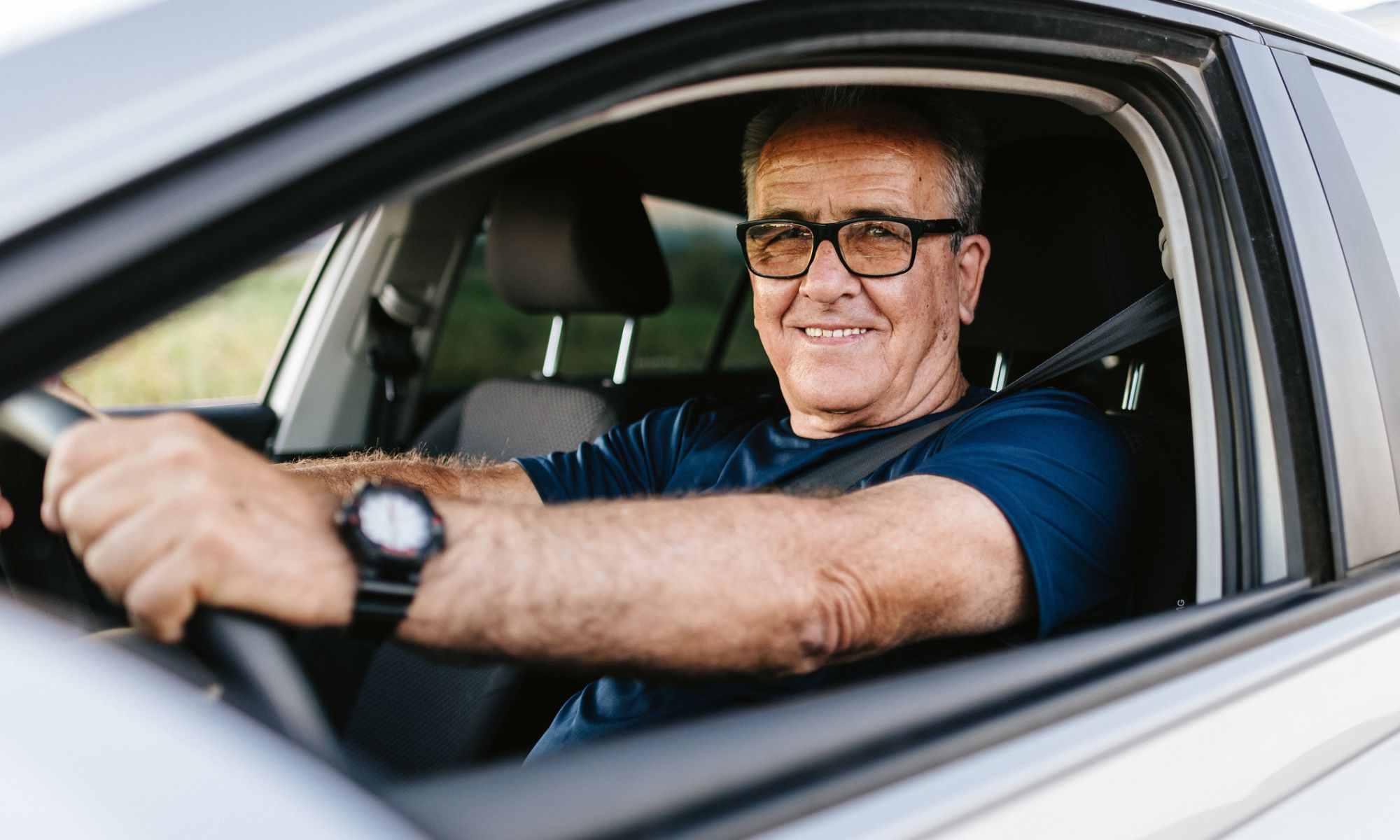 If you own a Honda, you know the value of having a reliable vehicle. However, even with one of the most reliable vehicles like the Honda, inevitably, parts wear out and break. Unfortunately, the cost of repairs can be expensive if and when something does go wrong. An extended warranty for your Honda can help protect you from the financial burden of unexpected repairs.
Once the new Honda vehicle limited warranty expires, you may want to consider buying an extended warranty to provide protection in the event of a mechanical breakdown. An extended warranty is a financial safety net that can give you peace of mind, knowing that you are protected if and when something goes wrong.
Honda Warranty Coverage
In 2022, Honda proved itself to be one of the most popular car manufacturers in the world. The company is renowned for its reliable, high-quality vehicles that offer superior performance and value. Its lineup of cars and SUVs are some of the most sought-after vehicles in the industry, and the company has earned a reputation for its dedication to customer satisfaction. With its easy to drive and reliable cars, innovative technology, and commitment to customer satisfaction, it is no wonder why Honda consistently ranks among the top vehicle manufacturers.
To sweeten the deal, Honda's comprehensive warranty program and the Honda Care plan provides peace of mind for customers, knowing that their vehicles are covered for years to come. However, before signing any vehicle service contract, let's consider each warranty coverage option.
Option 1: Honda Factory Warranty
Honda's new car warranty program ensures you get the most out of your vehicle. The basic Honda manufacturer warranty offers bumper-to-bumper warranty coverage, covering all defects in materials and workmanship of parts and components for 3 years or 36,000 miles, whichever ends sooner. This warranty also covers repairing or replacing parts and components due to manufacturing defects. In addition, the Honda powertrain warranty is additional coverage that covers the engine, drivetrain, and transmission for 5 years or 60,000 miles.
Honda also offers a host of optional coverage plans to broaden your coverage. Let's delve into your auto warranty options and covered repairs:
New Vehicle Limited Warranty: Honda offers extensive coverage for three years or 36,000 miles, whichever occurs first. This coverage is comprehensive, covering almost all parts of the car, with a few exceptions.
Powertrain Limited Warranty: Honda offers a powertrain warranty to cover the powertrain components of their vehicles, including the engines and transmissions, for 5 years or 60,000 miles.
Lifetime Seat Belt Warranty: Honda pledges to uphold their seat belts for the vehicle's entire lifespan. Any part that does not work properly during regular use will be repaired or replaced by Honda unless it is simply a matter of cosmetic damage.
Rust Perforation Warranty: Honda provides long-term defense against internal rust and corrosion, not external rust, for up to 5 years regardless of how many miles have been driven.
Accessory Limited Warranty: Honda Genuine Accessories installed when purchasing the vehicle are guaranteed for three years or 36,000 miles. However, if any non-Honda parts branded accessories are used and lead to vehicle damage, the warranty will not cover it.
Federal Emissions Warranty: Honda offers a 3-year/36,000-mile warranty on any emissions control system components that come with their vehicles.
California Emissions Systems Warranty: For vehicles registered in California, Honda provides a warranty for the emissions system components that lasts for a maximum of 3 years or 50,000 miles.
Replacement/Remanufactured Parts Limited Warranty: Honda Genuine Parts come with a one-year warranty which includes parts replacement and labor if you purchase and install them from a Honda dealer. Additionally, Honda Genuine Remanufactured Parts are backed by a nationwide warranty of 3 years or 36,000 miles.
Replacement 12-Volt Battery: Your Honda's original battery is backed by a 3-year/36,000-mile New Vehicle Limited Warranty. If you get a replacement battery from an authorized Honda dealer, the Honda battery warranty coverage is extended to 8 years and 4 months (100 months). During the first 36 months, if the battery is found to be faulty, it will be replaced for you free of charge. For the remaining 64 months, you will be eligible for a credit towards the cost of the Honda battery based on the current pricing.
Replacement Exhaust Components: Honda vehicles' exhaust parts are guaranteed for life, including the muffler, A-pipe, and B-pipe.
Roadside Assistance: Honda Roadside Assistance is a service accessible for the duration of the factory's 3-year/36,000-mile warranty to help you with any roadside emergencies, such as running out of gas, a flat tire, or getting locked out. If they cannot help get you back on the road, they will arrange to have your vehicle transported to the nearest Honda dealer if it becomes inoperable due to a mechanical issue.
Option 2: Honda Extended Warranty
Honda dealerships check every used car on their lot to determine whether or not they meet certain criteria. If the pre-owned vehicle is no more than five years old, has a mileage of 80,000 or less, and passes a 182-point inspection, it may qualify as a certified pre-owned vehicle by Honda. Unfortunately, no used Honda, not even certified pre-owned, qualifies for the original factory warranty after the warranty period has ended. However, although it is less comprehensive, the Honda-certified pre-owned warranty program may be an option.
Even if your Honda is in certified pre-owned condition, it doesn't necessarily mean that it qualifies for the CPO extended auto warranty, either, and there may be unexpected limitations to car repair coverage terms. Be sure to read the fine print of any service agreement before you sign it, as each offer can vary depending on the model and mileage.
There are three levels of Honda extended warranty coverage available:
HondaTrue Certified+: Honda provides a 7-year/100,000-mile limited powertrain warranty, or a 5-year/86,000-mile limited non-powertrain warranty, along with complimentary Honda Care Plan Motor Club Partner benefits and two oil changes.
HondaTrue Certified: Honda offers a 7-year/100,000-mile limited powertrain warranty, a 12-month/12,000-mile limited non-powertrain coverage, as well as two free oil changes and Honda Care Plan Motor Club Partner benefits.
HondaTrue Used: HondaTrue offers limited short-term coverage of your car's powertrain or non-powertrain components for 100 days or 5,000 miles. It also includes Honda Care Plan Motor Club Partner Benefits and one complimentary oil change.
What is Excluded?
Honda extended warranty plans are not a comprehensive solution, with certain limitations to component coverage. For example, the warranty does not cover issues caused by general wear-and-tear, improper maintenance, or damage from natural disasters. Additionally, the warranty does not cover repairs or replacements related to emissions, such as head pipes, catalytic converters, and mufflers.
Option 3: Third-Party Auto Protection Plan
If you're purchasing a used Honda, you aren't limited only to the financial protection offered by your car dealership. Third-party vehicle service contracts (VSC), commonly referred to as extended car warranties, work to continue helping drivers pay for repairs as they would have under manufacturer warranties. Before signing any agreement with a warranty company, it is important to shop around and explore your options to find the best coverage for your budget and driving style.
Third-party vehicle protection plans typically mirror the original manufacturer's warranty, providing a similar financial safety net once the factory warranty has expired. Although technically, only the manufacturer can extend the original warranty, third-parties coverage is often similar. Different providers may use different terminology to describe the coverage, such as "bumper-to-bumper" coverage or "end-to-end" from manufacturers, and "exclusionary coverage" from independent providers like Endurance, CARCHEX, and Olive.
When it comes to extended car warranties, drivers have a tough choice: the Honda plan or a third-party provider. While it may feel more secure to go with the manufacturer, this often entails numerous limitations which cannot compete with third-party providers, although there are ways to get the most out of your Honda extended car warranty. Endurance is an excellent choice for affordable and long-term coverage for those considering a third-party warranty option.
Do You Really Need a Plan?
No matter how well you maintain your Honda, part of car ownership is understanding that breakdowns happen and planning for the inevitable, no matter how reliable the vehicle. Whether you own a new car or a used vehicle, breakdowns are bound to happen. An extended car warranty can provide peace of mind and financial protection for car owners by covering the cost of repairs for mechanical breakdowns and other issues.
Without an extended car warranty, car owners may be responsible for paying out of pocket for expensive repairs, costly parts, and high labor rates if their vehicle breaks down or needs a major repair. An extended car warranty can make it easier to budget for repairs and avoid the stress of large, unexpected repair bills.
Peace of Mind with Endurance Warranty Standard Benefits and More
Honda owners may find themselves faced with issues not covered by the manufacturer's warranty, like ignition switches or shifting problems, which can be expensive and cause headaches. Fortunately, these kinds of issues are taken care of through the third-party coverage provided by Endurance.
Endurance auto protection plans provide an extended level of coverage that can be tailored to the individual's specific needs. In addition, these plans cover a wide range of repair costs, components, and systems, such as powertrain, electrical, and air conditioning. This helps protect car owners from the costs of unexpected repairs.
Endurance plans are affordable, flexible, and designed to fit your lifestyle. Customers can choose from various plans, or even customize plans for their needs. You can even choose the repair facility or service center to take your vehicle for maintenance and repair. Endurance understands how important it is to find a mechanic you can trust, which is why you can take your vehicle to any ASE Certified mechanic, repair shop, or dealership of your choice.
Plus, every plan is backed by a 30-day money-back guarantee, so you can cancel the policy if you aren't satisfied or decide the plan isn't right for you.
All plans also include a range of standard benefits, such as 24/7 roadside assistance, rental car reimbursement, reimbursement for towing, trip interruption coverage, transferable coverage, and more. Save even more by activating your Endurance Elite Benefits package for a one-time $29 activation fee. With the Elite Benefits, you'll unlock a year of free benefits, which include perks like tire repairs or replacements, key fob replacement, collision discount, and more.
Protect Your Vehicle Today
Connect with our award-winning customer service team at (800) 253-8203 to get more info about our Honda auto protection plans to get a FREE quote or shop online today. With the Endurance blog, you can get answers to your frequently asked questions, helpful DIY maintenance tips, extended warranty costs, expert advice, comparisons of different models, and more.
More like this
Extended Warranty

When driving on roadways around the world, the thing most car owners fear is being involved in an accident. However, mechanical breakdowns are the thing that every average driver should..

Read More

Extended Warranty

Every car owner knows how important it is to keep their vehicle in the best possible condition at all times. This means making sure that you are getting the proper..

Read More

Extended Warranty

Driving down the road only to experience an issue with your vehicle's steering capabilities is a terrifying experience, regardless of if you are driving a new vehicle or an old..

Read More