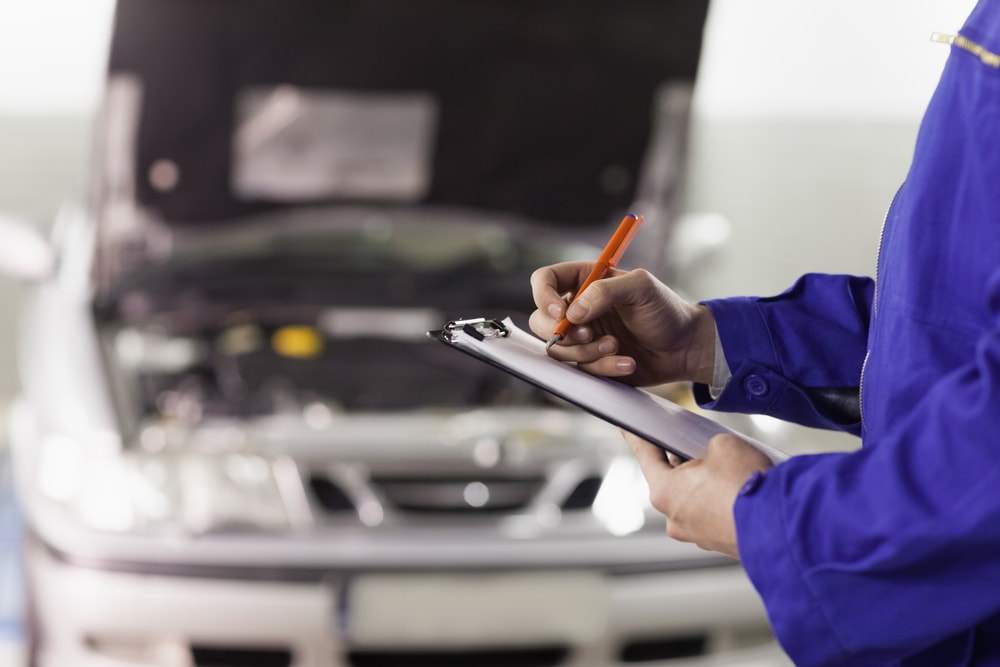 At times, owning a vehicle can be like raising a child. At first, your car is like a bundle of joy. Just like a baby, your new car is new and shiny, it is the apple of your eye, and it even smells nice… most of the time. But before that kid of yours is ready to head off to college, you have to deal with his or her "difficult years". This is when your adorable little angel becomes a moody and unpredictable teen that spends more time on Facebook than with their nose in a textbook. The same goes for your vehicle, it is no longer a "child" anymore and begins to transition into adulthood, which means major problems under the hood. These "teen years" are what we like to refer to as: the time when your manufacturer's warranty expires.
When dealing with an angst-ridden teen, there are plenty of ways to cope. Online message boards, parenting self-help books, and even professional help can be sought out to assist a struggling parent or parents who are unfamiliar with teen territory. But when your vehicle begins acting up, your options are limited: bring it to a mechanic. And unless you are licensed mechanic, chances are you will be seeking out professional help.
When your car's manufacturer's warranty is up, it signals a new time for you and your vehicle, a time without protection. You care dearly for your vehicle, which is why an intelligent person like yourself, would choose to protect it with an aftermarket car warranty.
An aftermarket car warranty is better labeled a vehicle service contract. This is because for something to be dubbed an 'aftermarket auto warranty' it would have to be produced by the manufacturer itself. We understand that this may be a bit confusing for some of you who are a bit unfamiliar with this terminology, so let's break down the term 'aftermarket auto warranty' to explain this better:
The word 'aftermarket' refers to a sale made after the initial purchase, so in this case, coverage for your vehicle after it is no longer brand new. The word 'warranty' is a promise from the manufacturer that a product will be free of defects for a specified period.
Because we did not manufacturer your vehicle, we cannot call our product an 'aftermarket auto warranty', which is why our extended coverage is called a vehicle service contract. But enough about the name of this coverage, let's dig in to find out what you probably didn't know was included!
5-Things You Didn't Know that Were Included With an Aftermarket Auto Warranty
24/7 Roadside Assistance– We understand that most of the time an unexpected repair will occur when you least expect it and at the worst time possible, like in the middle of a road trip when you're stranded on the side of the road.
Whether it is delivering fuel to your remote location or if you have simply just locked yourself out of your vehicle, our Roadside Assistance team is available for you 24-hours a day, 7-days a week. Roadside Assistance includes: delivery service of fuel or fluids, battery jumps/recharges, vehicle lockout services, tire change with your inflated spare, and much more!
Complimentary Towing– Going back the scenario we mentioned before. When you're stranded on the side of the road, the last thing you want to have to do is call around to find a tow truck to come pick you up. Especially if it is during rush hour traffic where rates can be surcharged or at night when some companies have limited trucks available.
We have all witnessed the unlucky motorist stranded on the side of the road, and as we pass this stranded driver, we can't help but think: Thankfully, that isn't me. But with Endurance, worrying about tow trucks will be a thing of the past. If at any time your vehicle is not functioning, give us a call and we'll have your car transported to the nearest repair facility to be repaired.
Rental Car Service– Oftentimes, when your begins to act up, the repair shop is unable to run a diagnosis, locate replacement parts, and perform hours of labor, all in the span of one day. In fact, for more complex repairs, it can take up to a week to get your car back!
If your vehicle needs to be repaired overnight or interrupts your scheduled trip, Endurance provides rental car service to all of its policyholders. Don't let an unfortunate mishap ruin an important business meeting or a long-awaited family vacation; Endurance will make sure you're back on the road ASAP.
Meal Expenses– If you are on a road trip and you are stranded while your vehicle is repaired, we don't want you to worry about meals. Which is why Endurance policyholders have access to dining expenses, which reimburses their meals while they wait for their car to be repaired, providing they are more than 50-miles or more away from their residence.
Don't stuff yourself with vending machine snacks and enjoy a real meal instead! With Endurance's trip interruption meal expenses, living off of vending machine Fritos and Slim Jims will be a thing of the past.
Travel/Lodging Accommodations– If there is one thing that we know all too well, it's the fact that when driving in an unfamiliar territory, there is nothing worse than having your vehicle break down. But take the stress out of unexpected repairs with Endurance's travel lodging accommodations.
Just like your meal expense and car rental service, if your trip is interrupted causing you to stay overnight for repairs we provide lodging expenses. Take a night off and relax while your car is repaired.
Every Endurance policyholder can vouch that their aftermarket car warranty has not only saved them thousands on auto repairs but have also known exactly what to do if they ever experience a mechanical breakdown when they're on the road. And the best thing is, there are so many more benefits included in every vehicle service contract that makes Endurance's affordable policies even more value to every driver. In the end, if your car is unprotected, so is your wallet. Don't wait until it is too late, and call us today to get complete peace of mind behind the wheel.

*A Vehicle Service Contract (VSC) is often referred to as an "extended auto warranty", but is not a warranty.  A VSC does, however, provide repair coverage for your vehicle after the manufacturer's warranty expires. A VSC is a contract between you and a VSC provider or administrator that states what is a covered repair and what is not. Endurance is an administrator of VSCs and does not sell warranties.*
More like this
Extended Warranty

If you're a vehicle owner, you've probably heard about extended warranties. With the cost of car ownership only ever on the rise, these added protection plans are invaluable for helping..

Read More

Extended Warranty

Purchasing a pre-owned vehicle is a wise investment that allows many drivers to get more for their money. With proper upkeep, a used car can last for a long time...

Read More

Extended Warranty

If you own a Honda, you know the value of having a reliable vehicle. However, even with one of the most reliable vehicles like the Honda, inevitably, parts wear out..

Read More