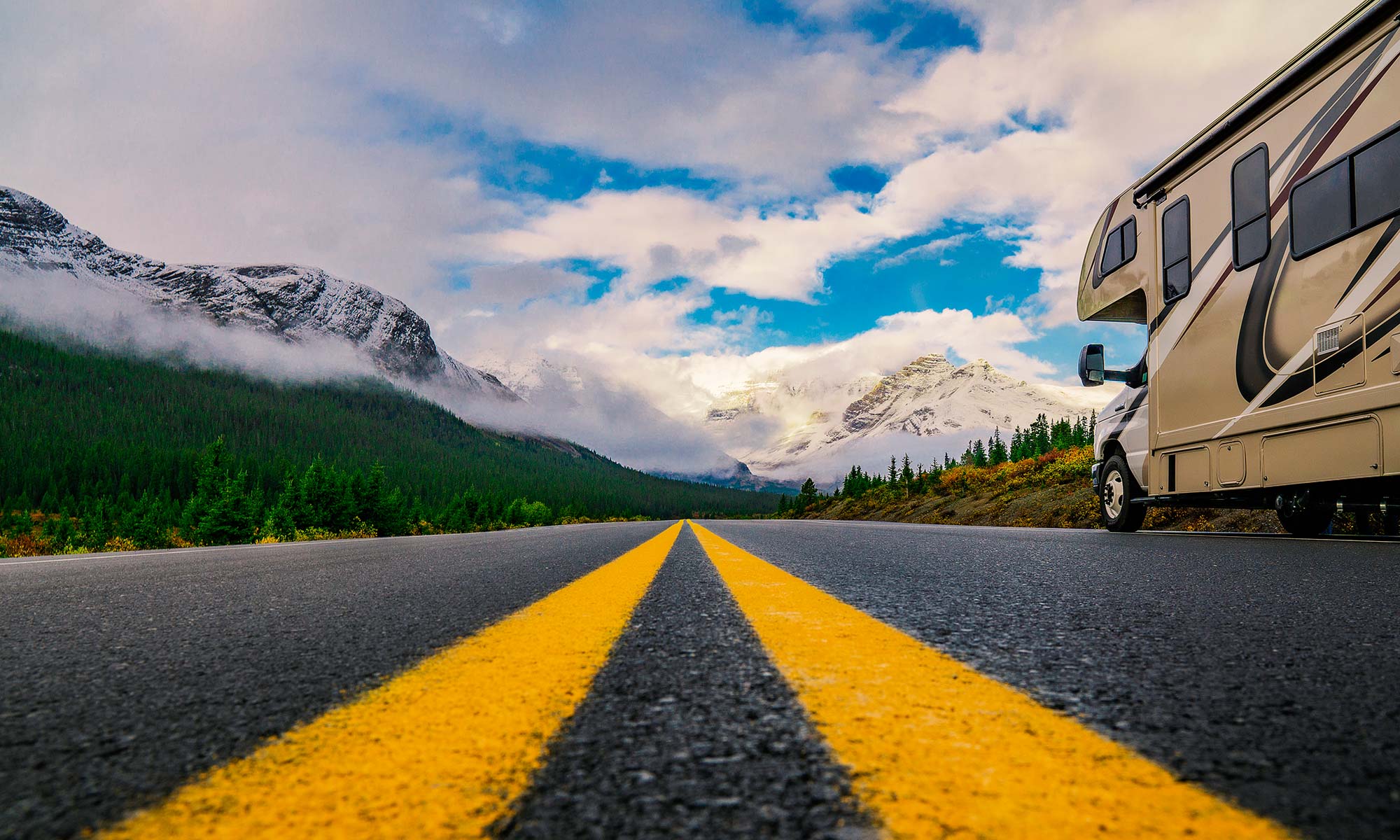 Whether it's an extended vacation or just the weekend, adventurers don't need an excuse to pack up and head out on the road. For those who love spontaneous exploration, a recreational vehicle (or RV) can help bring the comforts of home with you on your journeys.
For RV owners or any driver used to long road trips, factoring in the cost of gas and other expenses that accrue on an average high-mileage trip is a common practice. However, when faced with unexpected breakdowns and hefty repair bills, having a vehicle warranty can help give you extra peace of mind.
When breakdowns happen, typical cars and trucks can rely on the help of extended warranties or auto protection plans like those offered by Endurance after the manufacturer's warranty expires. While finding RV extended warranty coverage can be tricky, there are still ways that you can embark on your next adventure while avoiding any potentially high repair costs.
The Cost of Owning an RV and the Alternatives
With travel restrictions in place throughout 2020, interest in RVs has boomed across America as it offers a chance to get out of the house and explore while still adhering to social distancing guidelines. And, as you would before purchasing any new or used vehicle, it is essential first to understand the overall cost of ownership before making any purchase.
Due to their overall pricing, many individuals often take out loans when purchasing an RV. For example, the Thor Motor Coach Hurricane 35M Class A Motorhome costs approximately $144,675. This means that even with a $50,000 down payment, you'll be left paying $94,675 to purchase the RV. A 10-year term and 5% interest rate would bring your monthly cost to $999.04.
While the initial cost to purchase is an excellent indicator of the overall cost of ownership, it's important to remember that there are still other costs to consider. Most owners also need to pay for storage ($900+ a year for unheated), insurance ($600+ a year), and maintenance (estimated at $500-$1000 a year). This can end up totaling over $2,500 in costs each year while not including the cost of gas used on your road trips.
While RVs offer a unique and spacious take at traveling, they aren't your only option, as towable trailers are an excellent alternative for those looking to save. Starting at just around $11,999, the Starcraft Autumn Ridge Outfitter 17RD Travel Trailer is over 1100% cheaper than the Thor Motor Coach. With a $2,000 down payment, a 5-year loan with 5% interest would only be $188.19 a month. While storing your trailer will cost similar to an RV, your insurance coverage will cost about half, averaging around $300 a year.
It's worth noting some ways owning an RV or trailer can help you save money. A study carried out in 2018 by CBRE Hotels Advisory Group shows that a group of four individuals can save anywhere between 21% and 43%, depending on the type of RV they own and where they travel to. In contrast, however, trailer owners can expect to save even more, with potential savings typically ranging from 31% to up to 64%, depending on the type of trailer you have.
Owning a trailer can also help you save even more with the help of EnduranceAdvantageTM. As the most comprehensive vehicle protection plan on the market, EnduranceAdvantage customers can receive extensive protection against mechanical failures or other unexpected breakdowns of their towing vehicle. Along with the help of 24/7 roadside assistance, Endurance customers also receive a free year's worth of Endurance Elite Benefits with the purchase of any protection plan where you can receive additional perks like key fob replacement, tire repairs/replacements, and more. With coverage and perks like this, you can rest easy knowing you're protected while out on the open road.
Campers and Trailers: Common Maintenance Requirements
Due to their sheer size, RVs often have more mechanical components than standard vehicles, making them more expensive to maintain. To help give you an idea of the overall cost of RV maintenance, a popular RV blog recently discussed what it was like owning a 2012 Tiffin Open Road Class A Gas RV, which had cost them $17,981 in maintenance over four years. That was an average of $4,495 per year. The two most expensive components to maintain were six new tires, costing $3,200, and Sumo Springs, which cost $1,450. While the blog posters did own a motorhome extended warranty, it couldn't cover the bulk of these maintenance costs, as only $5,721 of the $17,981 was covered.
For trailers, the primary maintenance costs will come from the vehicle used to do the towing. Whether you have a truck or a standard vehicle, each can tow a trailer, though the extra strain will lead to additional wear, making regular maintenance all the more crucial. When towing a trailer, a truck will be much better equipped to deal with the strain of towing compared to a sedan or similar vehicle, but that doesn't mean it won't experience any wear at all.
The more adequately maintained your vehicle is, the more equipped it is to hand handle towing. Following the recommended maintenance plan in your owner's manual can not only help you to avoid being stranded on the way to your getaway, but it'll also prevent you from spending on expensive repairs.
With the help of EnduranceAdvantage, you can even have some of the more common maintenance tasks paid for with the help of $3,500 in covered costs per year. Simply take your vehicle to a licensed repair shop, show them your contract with Endurance, and leave the rest to us.
Campers and Trailers: Common Repairs
When towing a trailer, you can put a lot of strain on your transmission due to the additional weight. Towing heavier trailers than your vehicle's maximum rating can leave you more susceptible to a breakdown, with a new transmission costing around $2,600 to replace.
Overheating and other potential issues can also arise when towing, as the excess strain can cause the fluids in your engine, such as coolant, to start to heat up more quickly. If these aren't at the proper levels when they begin to heat up, additional components will become overworked and lead to failure. A blown head gasket is a typical result when this happens, costing up to $2,000 to replace.
Unevenly distributed weight in your trailer will also cause damage to your vehicle. The imbalance can cause the trailer to sway dangerously, putting you at risk of a rollover, as well as putting further stress on your engine. Luckily, each one of Endurance's protection plans can offer you comprehensive coverage to protect against unexpected breakdowns and repairs like these and all at pricing you can afford.
Adventure without Worry with Endurance
Wherever you're headed, you'll want to be protected from unexpected and costly repairs or breakdowns — and Endurance is the answer. Each of our protection plans include market-leading component coverage, and you'll also have access to a year's worth of free Endurance Elite Benefits such as tire repair/replacement, key fob replacement, and other great perks. Coverage options like EnduranceAdvantage can also help ensure your vehicle's in ideal trailer towing condition as the only vehicle service contract to include up to $3,500 in maintenance costs each year.
For more information on any one of Endurance's protection plans, request a free, no-obligation quote. You can also find other informative and helpful resources by visiting our Learning Center. Feel confident on the road ahead with Endurance.
More like this
Extended Warranty

When driving on roadways around the world, the thing most car owners fear is being involved in an accident. However, mechanical breakdowns are the thing that every average driver should..

Read More

Extended Warranty

Every car owner knows how important it is to keep their vehicle in the best possible condition at all times. This means making sure that you are getting the proper..

Read More

Extended Warranty

Driving down the road only to experience an issue with your vehicle's steering capabilities is a terrifying experience, regardless of if you are driving a new vehicle or an old..

Read More