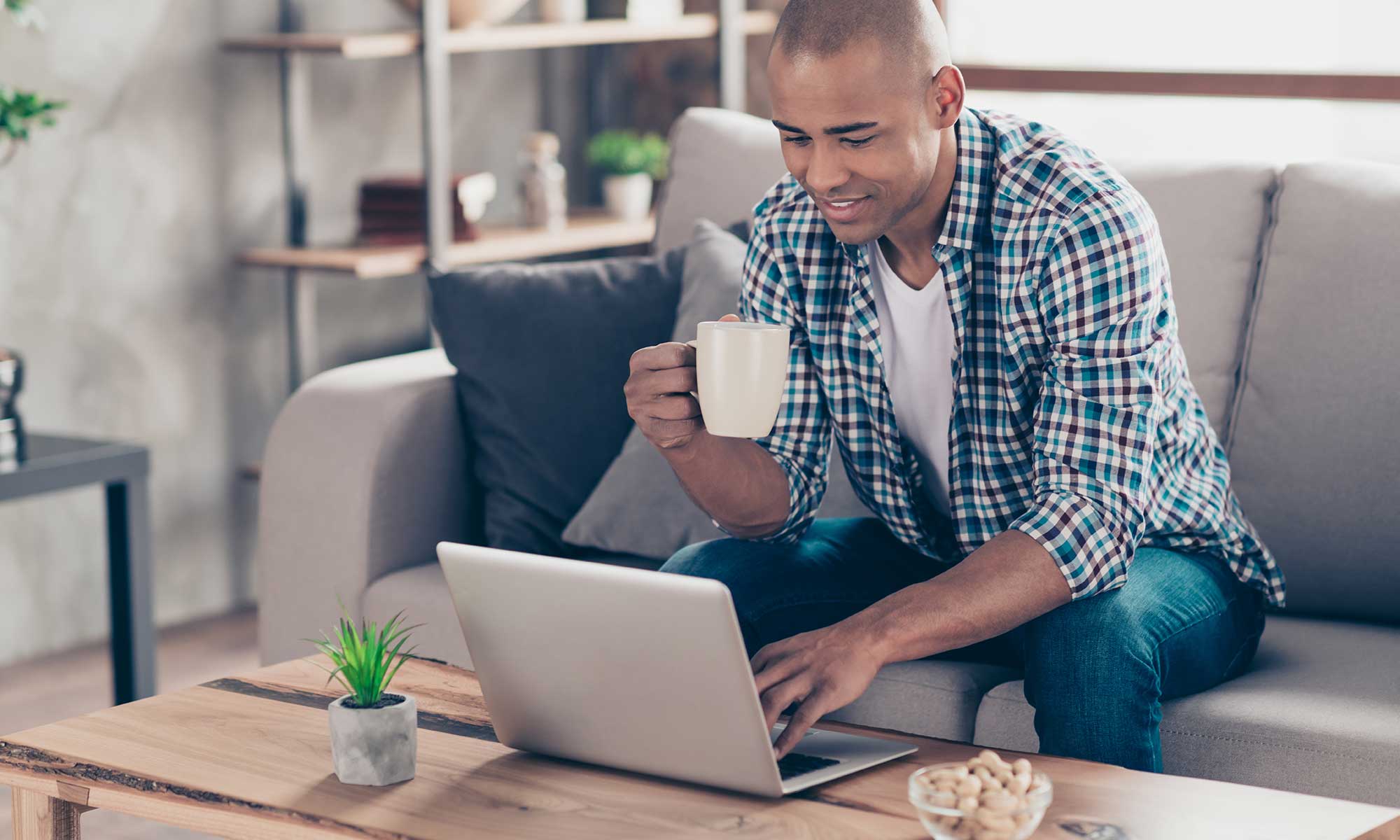 When determining the overall cost of owning your vehicle, you'll need to consider a few different things. First, there's the car's actual price, but there are also maintenance costs, repairs, insurance coverage and more. For those who took out a car loan payment, you'll also have to budget that into your expenses, including any interest rates. 
Although many vehicles have been paid in full, around 35% of American adults were paying an auto loan back in 2019, with the total debt coming to an eye-watering $1.3 trillion. Combined with the fluctuating costs of new and used cars due to the pandemic and various supply chain issues at dealerships across the country, if you needed a car, you may have paid a lot more than you were expecting.
As car lenders continue to make eligibility criteria easier to meet, the loan terms are also increasing, with some stretching as long as 96 months. No one wants to lose a chunk of every paycheck for 8 years, so what can you do to pay off your car loan early and get extra money back into your pockets?  
We've got all the advice you need to learn how to pay off your car loan faster. Follow our tips and tricks, and you can say goodbye to those pesky repayments.  
8 Ways to Pay Off Your Car Loan Faster
Paying down the loan balance for any vehicle can help you gain peace of mind and put money back in your pockets over time. What used to go towards your car loan can now go towards credit cards that need to be paid down or towards routine maintenance to keep you on the road longer. 
Here are 8 tips you can implement today to help you pay less in loan interest and pay off your car loan.
1. Switch to Bi-Weekly Payments
Bi-weekly payments help lower the interest you pay over time, especially if you've recently purchased a new car and are looking to improve your credit score. In general, making extra payments helps bring down your remaining balance on any loan, whether an auto or personal loan, so if you can, it's best to set up a budget to see where you can save on expenses while adding more towards your monthly car payment. 
Also, check the terms and conditions of your agreement to ensure there are no prepayment penalties and there's an option to make additional payments. While making additional payments may seem costlier now, you'll pay less interest in the long run.  
2. Round-Up Your Payments
An easy way to get rid of your loan faster is by rounding up your repayments to the nearest $50. Say you took out a $15,000 loan with a 4.6% APR over 60 months. Your monthly repayments would be $279.03 per month, costing you $1,741.82 in interest.  
By increasing this to $300 per month, you'd drastically cut the life of the loan, as you'd pay off your loan in 56 months—almost half a year faster. Plus, you'd have saved around $145.08 in interest. This could go towards credit card debt or towards paying off the cost of an extended warranty.
3. Try Snowballing Payments
The snowball effect is a repayment strategy where you direct as much money as possible at either your smallest or highest-interest debt until it's paid off. When you're done with that one, you move on to the next until you are debt-free.  
This method can be effective, as you quickly plug the holes in your finances rather than spreading your income across several debts and paying more interest for longer. The key to getting this right is to stay disciplined with repayments and not take out any more loans while others are outstanding.  
4. Make at Least One Large Payment Over the Term
If you're struggling with any of the above, one large lump sum payment a year will still positively affect your term time and interest owed. The sooner you can make that big deposit land, the sooner that sweet debt freedom will be in reach.  
5. Refinance Your Loan
Just like you can negotiate a better car price, you can negotiate the term of your loan and a lower interest rate on your loan. Speak to your loan provider and see if you can arrange a lower monthly payment or a shorter term. Even better, try to ask for both. However, don't refinance if you're only allowed to lower your monthly repayments and increase your term. This will mean more time in debt and more money wasted on interest. 
6. Don't Skip Payments
Some auto loan providers allow you to skip a payment or two each year but don't be tempted. Interest still accumulates during this time, so all you're doing adds time to your term and increases the amount you owe to the lender.  
You avoid additional interest and late fees by never skipping a loan payment. You can apply this to student loans or any current loan amount. 
7. Reduce Extra Expenses Where You Can
Saying you should try to increase the size of your payments is all well and good, but where's that money supposed to come from? You could get a second job, maybe even use your car to make some extra cash as a rideshare or delivery driver, but it's much easier to work with what you've got.  
When owning a vehicle, you must insure it and carry out any necessary maintenance or repairs to help keep it running. Luckily, while automaker warranty coverages and those from other third-party providers can help you with unexpected repairs, only the Advantage auto protection plan from Endurance can give you award-winning breakdown protection AND up to $3,500 in routine maintenance. As one of the most comprehensive plans on the market, you can save the cost of breakdowns and repairs, along with essential maintenance services like oil changes, tire rotations, alignment checks and more.   
8. Take Out an Extended Warranty on Your Vehicle
Investing in an extended car warranty (also known as a vehicle service contract when coming from a third-party provider) is a great way to cut back on spending, especially if you own an older, high-mileage vehicle that's past its factory warranty coverage. 
You'll be covered against sudden breakdowns and repairs with an Endurance auto protection plan. Some plans, like Advantage, can even help you save up to $3,500 on yearly maintenance services along with several special, one-time-only services like a battery replacement and more. 
Plus, regardless of your Endurance plan, you'll get complimentary 24/7 roadside assistance and towing, rental car reimbursement and trip interruption coverage. You'll also be automatically eligible for a full year of Endurance Elite Benefits, including even more perks and savings like collision discounts, tire replacements or repairs, and more.
Save Even More with Endurance Warranty
Extended car warranties are designed to save you money, but when you use those savings to bump up your loan repayments, you pay it off much sooner and save on interest too. So whether you have basic powertrain protection starting as low as $79 a month or near factory-like coverage for almost every single part of your vehicle, Endurance has you covered. 
Best of all, every Endurance protection plan includes 24/7 roadside assistance and other benefits FOR FREE, giving you even more peace of mind. But, believe it or not, that's still not it, as every new Endurance customer is also eligible for an entire year's worth of Endurance Elite Benefits, including even more perks and savings, like tire coverage, collision discounts and more. So even if the worst happens, you never have to worry about your wallet.  
Request a free, no-obligation quote in minutes, or call our award-winning customer care specialists at (800) 253-8203. And don't forget to head to the Endurance blog to find even more helpful tips on everything from vehicle maintenance to finding the right warranty coverage, car buying tips and tricks, and much more.
More like this
Finance

For many car enthusiasts around the world, finally saving up enough money to purchase a luxury car is a huge goal in life. Whether that new car is manufactured by..

Read More

Finance

With the annual cost of car ownership only ever on the increase, it isn't surprising that so many drivers are investing in extended warranties. After all, why empty your wallet..

Read More

Finance

Owning a car is a big financial responsibility, especially considering the annual upkeep costs. After adding up registration fees, insurance premiums, gas expenses, oil changes, tire rotations, and the decrease..

Read More