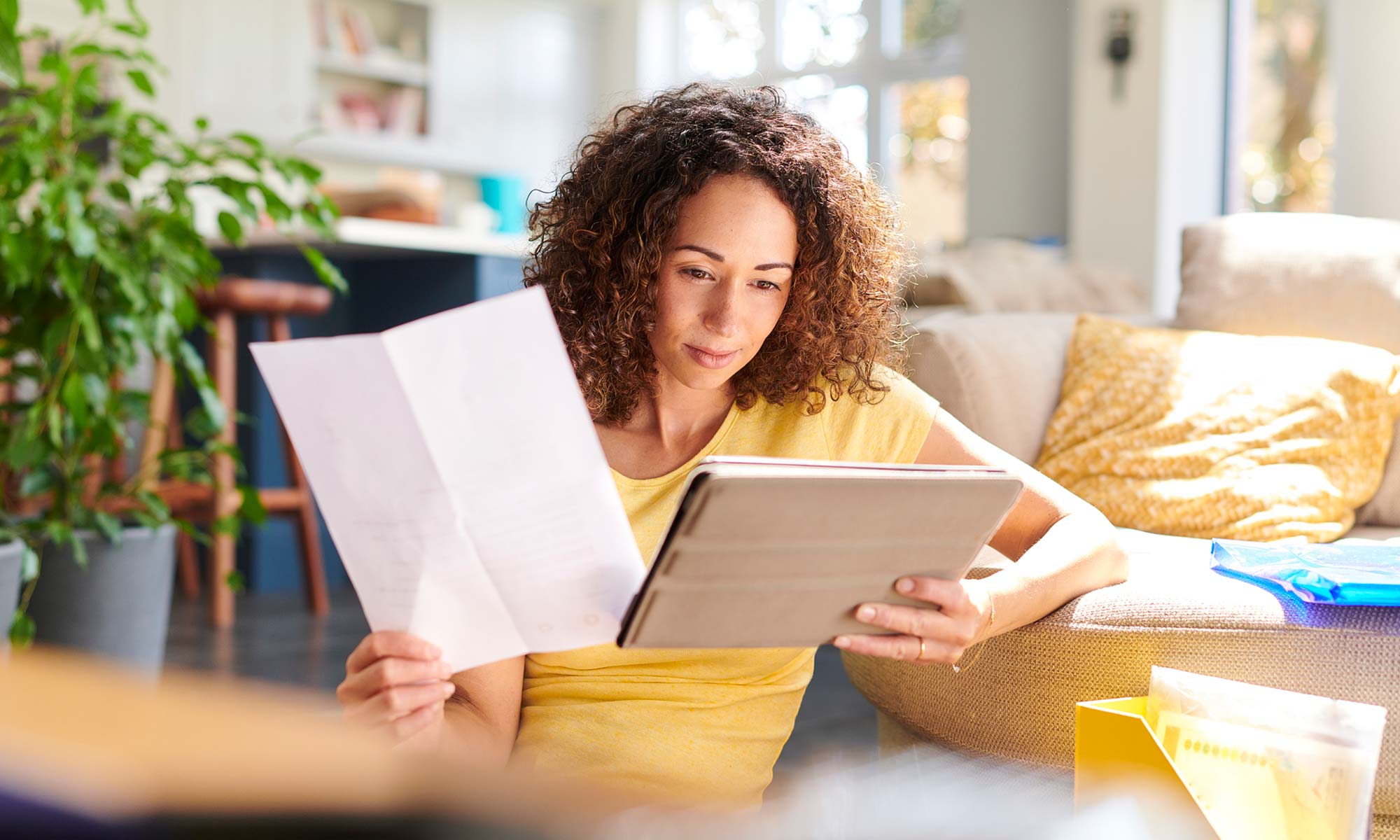 The holiday season is here, and with days like Black Friday and Cyber Monday right around the corner, chances are you're gearing up to make a few purchases, whether for some new clothes, the latest gadgets and gizmos, or even a new (or used) car. It's also a pretty good bet that the thing you'd want before making any purchase, let alone a larger purchase like a new vehicle, is for someone like an identity thief or a scammer to steal your credit information. 
If this happens, your credit score and overall credit history can be temporarily impacted, causing you to be unable to make your intended purchase, take out a home or auto loan and then some while you sort out the issue. Due to this, you, like many, may wonder if taking the preventative step of freezing your credit before making such a purchase is a good idea.
What Does it Mean to Freeze Your Credit?
Before jumping in and looking at whether a credit freeze could help you or not, it is crucial to get a background on what credit is as a whole. For starters, credit is simply an arrangement with a financial institution that allows you to borrow money now on the condition that you repay them in the future, typically with some interest included.
Credit can come in many forms, such as a credit card, line of credit, installment loans, and much more. Regarding how this relates to freezing your credit, you may have heard the term "credit report" in the past. And as it sounds, a credit report is simply a statement that contains information about your credit history, such as payment histories, types of credit used during your life, current outstanding credit, and more.
These reports are collected and stored by organizations known as credit reporting agencies, of which there are three: Transunion, Equifax, and Experian. From these reports, each agency assigns an individual a credit score that can constantly change depending on your credit situation. Factors such as on-time or late payments, amount of credit outstanding, history with credit, and more can all affect this score, which you can often find by running a credit check, such as using a free credit report site.
When you take out a large loan for a purpose, such as buying a car, lenders will request access to your credit report to view your credit history and credit score. These two variables will be significant factors in whether or not you are given the loan, helping you to save money on a vehicle purchase.
Freezing your credit means that you contact one of the various credit reporting agencies and place a request to put a security freeze on your credit. Once they approve the request, you will not be able to view your credit report or open a new credit account until the freeze is lifted. 
Should I Freeze My Credit When Buying a Car?
Placing a security freeze on your credit can be an excellent strategy if you suspect you are the victim of identity theft or a data breach may have exposed your social security number to potential scammers. A credit lock can even be an extreme strategy if you lose your wallet and want to ensure that a thief does not ruin your credit score. Either way, though, anytime you know your identity is compromised, freezing your credit report should be something you immediately do. 
And while other risks come with your social security number getting stolen, you can help to ensure that your credit is not damaged. Credit reporting agencies will help you if your identity is stolen, but identifying when the theft occurred and recovering your credit score can be a challenge. 
You may even consider freezing your credit during the process of a large purchase just in case somebody attempts to steal your identity. The thought process in taking this measure is that, with your credit frozen, nobody will be able to open a new credit account under your name, which could potentially impact a lender's decision to provide you with a loan for the purchase you seek. However, you should not freeze your credit when actively buying a car because the dealership will not be able to pull your credit and, therefore, will not give you a loan. 
Steps to Take if You Freeze Your Credit
If you do decide to freeze your credit before purchasing a car, consider these key tips:
Consider keeping it frozen until you decide to take on a loan
Assuming you are the type of person who is not actively opening new credit accounts, keeping your account frozen can be a wise strategy to protect against new accounts being created in your name. Not only can this help prevent identity theft, but keeping your account frozen until you decide to take on a loan can help deter you from taking on impromptu credit.
The process of unfreezing your credit is quick and easy and can be done by calling or mailing the credit reporting agencies. In most cases, assuming you call, your credit can be unfrozen in as little as an hour. 
Inform the dealership if you plan to freeze your credit shortly after a credit check
You should never freeze your credit while in the middle of a car purchase. Instead, it's always best to inform the dealership of your credit-freezing habits. Inform the lender that you regularly freeze and unfreeze your credit before and after major purchases. 
If there is an issue with unfreezing your credit and the reporting agencies inform the lender they cannot release your credit, the lender will better understand the reason. And instead of immediately rejecting your loan, they may reach out to inform you of the current freeze.
Regardless of the context, there can be several benefits to freezing your credit. Just be sure to unfreeze your credit anytime a lender is about to view your credit to ensure they can gain access to your report.
How Endurance Can Help Protect Your Vehicle
The car buying process is complicated as a whole, and the last thing anybody wants is their loan to get rejected because they're the victim of identity theft. That's why, for some, freezing your credit is a great way to protect yourself from fraud alerts, scammers trying to hack your social security number, or if you're looking for some general peace of mind. Just be sure always unfreeze it when taking on a loan. 
But once you actually have your hands on the vehicle you desire, how do you know you're covered from unexpected and costly breakdowns or repairs? Well, if you have a brand-new car, you'll have a factory warranty to help. But for used car owners, chances are you may be past the available coverage from the automaker. Luckily, with a vehicle protection plan from Endurance Warranty, you can rest easy knowing that you and your car are covered, whether it's near-complete protection with plans like Supreme or basic powertrain coverage starting at just $79 a month with Secure.
Even better, all Endurance plans come with a full 30-day money-back guarantee, complimentary 24/7 roadside assistance and towing services, trip interruption coverage and rental car reimbursements. You'll also be able to take your car to any ASE Certified mechanic or repair shop. But that's still not it, as you'll also be eligible for a full year of Endurance Elite Benefits, which include even more perks and savings like tire coverage, collision discounts and more.
Get started protecting your vehicle (and wallet) from costly auto repair bills by requesting a free, no-obligation quote today. Or, to learn more about how Endurance can help you, call us at (800) 253-8203. And don't forget to check out the Endurance blog to find even more helpful tips on what to do (and not to do) when buying a car, as well as other articles on topics like DIY maintenance tips, extended warranty coverage comparisons and more.
More like this
Finance

Calling the U.S. auto market of the past few years "unusual" is an understatement. The effects of the COVID-19 pandemic, manufacturing slow-downs, and low inventories have challenged car buyers. The..

Read More

Finance

For many car enthusiasts around the world, finally saving up enough money to purchase a luxury car is a huge goal in life. Whether that new car is manufactured by..

Read More

Finance

With the annual cost of car ownership only ever on the increase, it isn't surprising that so many drivers are investing in extended warranties. After all, why empty your wallet..

Read More