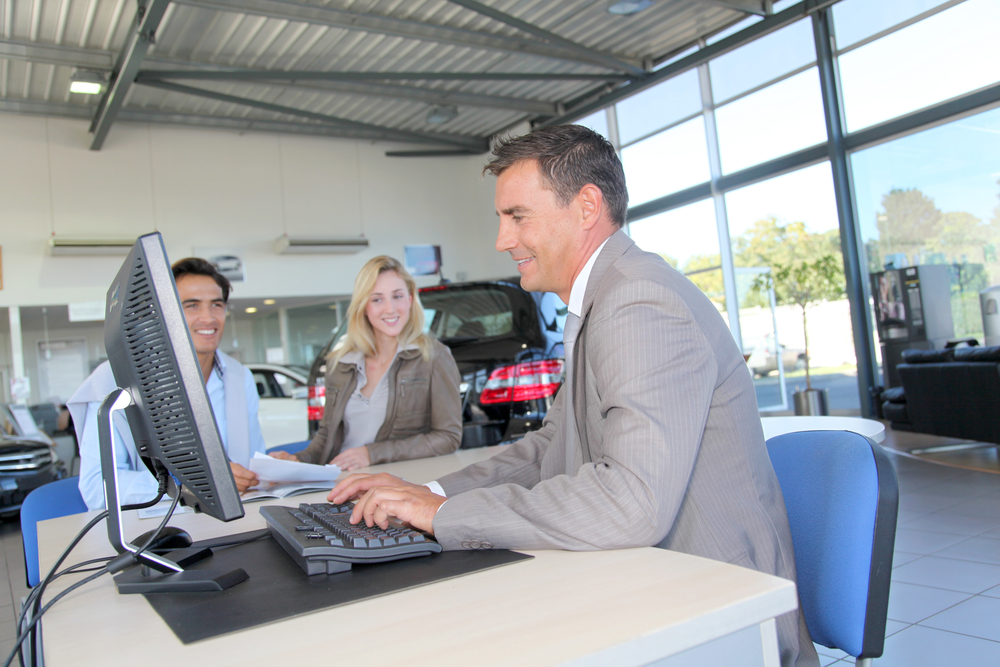 We have all gone through the experience of buying a new car. After spending hours negotiating price and hammering out the details, you finally reach an agreement. You begin to congratulate yourself for a job well done, because you think the process is finally over. But you're wrong! There is still one last challenge to overcome as you step inside the Finance and Insurance office.
It's always the same, you're shuffled into an uncomfortable office and offered stale coffee or miniature bottles of water. But don't be fooled by these friendly freebies, it's all part of the game. The dealers will try their hardest to sell you one of their service contracts, but you must remain strong and remember, you've got an ace up your sleeve: Endurance extended auto warranty.
So why choose an Endurance extended auto warranty over a dealer warranty?
Service– Many dealer contracts will have certain limitations for where you can have your vehicle serviced. Some may force you to only have repairs done at the manufacturer dealerships. Even worse, you may be prohibited from using your service contract any other location than where you purchased your vehicle. With an Endurance extended auto warranty, you can receive service anywhere throughout the nation from any certified mechanic.
Price– Many dealers use the limitations discussed above to save money and lower the price of their contracts. The funny thing is, even with these cuts, they still cannot match our Endurance extended auto warranty prices. Because we sell directly to consumers, we eliminate the middleman and which saves you money and lowers our prices.
No Fee Payments– A major reason to purchase your Endurance extended auto warranty over a dealer's warranty is our zero fee payments. We do not charge any fees to our customers if they choose to make payments instead of paying for the contract in full. The way most dealers work, is they will add your service plan into your vehicle's price. So when you make payments, you actually end up paying interest on your service contract every month!
Don't waste money and time with dealer service plans. With an Endurance extended auto warranty, you'll get the coverage you need without any added fees. Call us today to set up your extended auto coverage and enter the world of worry-free driving.

*A Vehicle Service Contract (VSC) is often referred to as an "extended warranty", but is not a warranty. A VSC does, however, provide repair coverage for your vehicle after the manufacturer's warranty expires. A VSC is a contract between you and a VSC provider or administrator that states what is a covered repair and what is not. Endurance is an administrator of VSCs and does not sell warranties.
More like this
General Info

Most people think of a car as a single machine, but a modern vehicle is really a combination of multiple systems. Knowing how each of these key components functions is..

Read More

General Info

For Valentine's Day, you might be thinking of gifts you can purchase for your significant other. This is also a great time to show your car some love as well..

Read More

General Info

When shopping for a new car, the number of options available to you can be both overwhelming and exciting. There are so many different types of powertrains, interiors, and body..

Read More