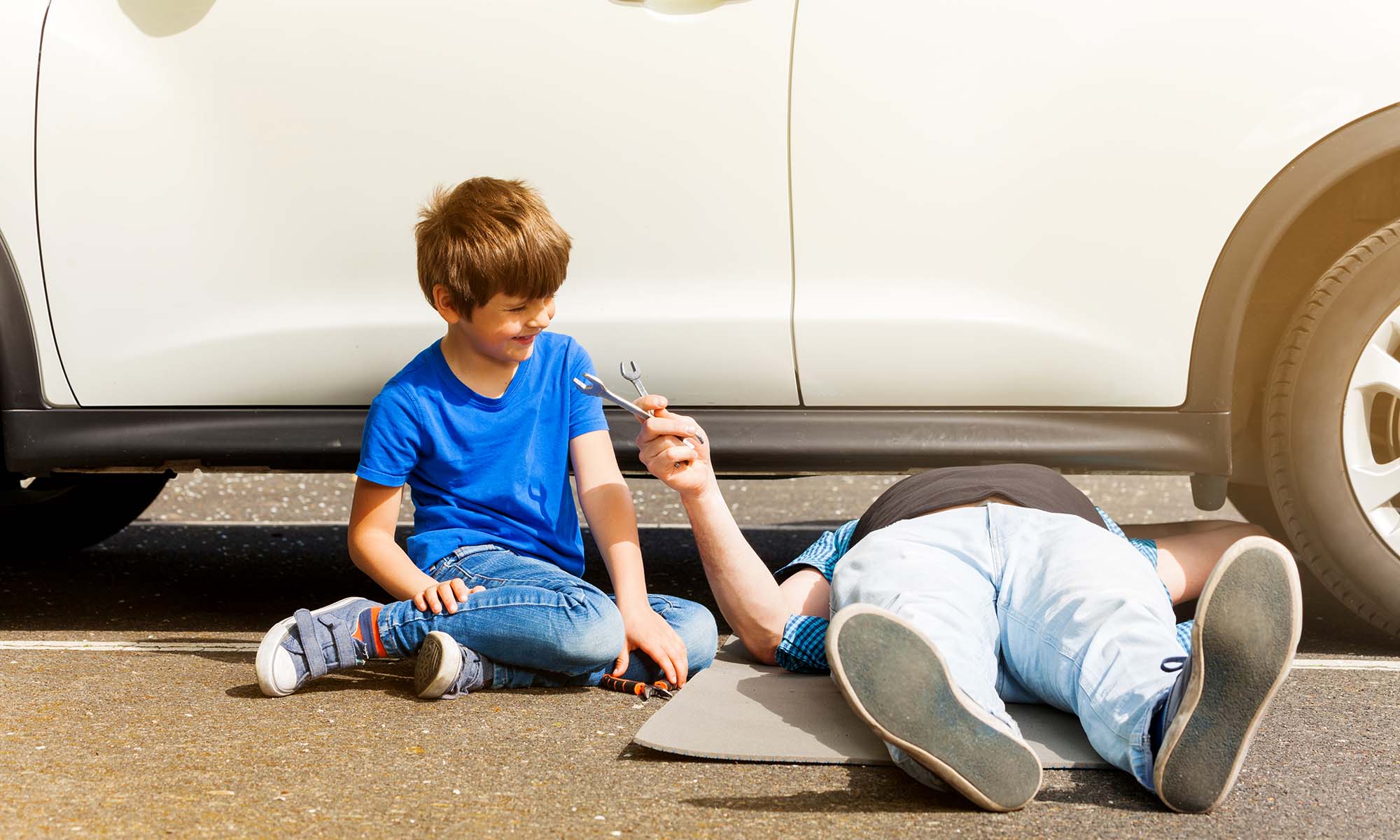 Father's Day is the perfect time to get something special for the dad in your life. Mugs, ties, and T-shirts have their place, but they can seem ordinary and mundane. Instead, show how much you care this year by putting a little extra thought into getting them the perfect gift catered to their interests with some great Father's Day gifts for the car enthusiast dad in your life. 
For those dads that love spending time on the road or out in their "man cave," aka the garage, there are countless car-related gifts for dad this father's day. So take a minute to check out some of these car accessories and other car-themed gifts to take your dad's experience behind the wheel to the next level.
The Best Father's Day Gift Ideas for Car-Loving Dads
From old-school vintage to sleek and modern and everything in between, our guide will give you some father's day gift ideas for the car-loving dads in your life, including some of the best car gadgets, tools and accessories. 
Dash Cam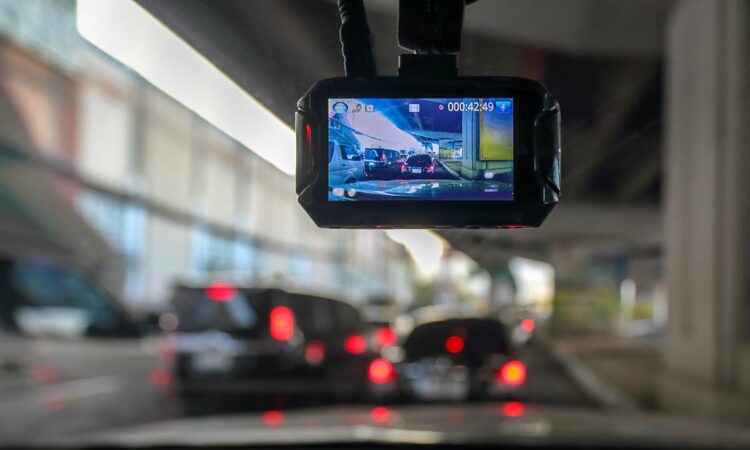 Dash cams have quickly morphed from an interesting rarity to a commonplace object that records everything from funny encounters with wildlife meandering down a dirt road to the details of emergencies for law enforcement and insurance companies. Getting a dash cam for the dad in your life is a practical way to show you care in more ways than one. This high-resolution dash cam provides a broad view of the road ahead without intruding into your field of vision and can capture video even late at night or during a rain or snowstorm. While this might seem like an expensive gift, this one is reasonably priced at $60 and doesn't sacrifice quality or performance.
Seat Covers
Personalization and protection come together with these waterproof Motor Trend seat covers, starting at $29. Available in various colors, they can help your dad keep his seat clean and protected from spills and other messes on the road. Clean-up is just a simple matter of taking the covers off and washing them without worrying about anything seeping through to your seats. In addition, these seat covers can slip on almost any front seat in just minutes with no hassle. These covers are also designed with open sides, so you don't have to worry about hindering newer vehicles' airbags and safety features. 
Charging Accessories
Whether your father loves having all his gadgets or traveling with the family, being able to charge devices is essential to any road trip. With this multi-port car charger, you can keep everything powered up on even the longest car ride. For $15, you can charge all the devices in the vehicle at once with three ports for the front seat passengers and two more for backseat charging. No more arguing over whose cell phone needs to be charged first or choosing whether you have your phone or tablet charged and ready to go when you reach your destination.
An Auto Detailing Kit
Car care is a must for any car enthusiast. And as any vehicle can start accumulating dust and dirt, even if they don't get driven often, give your dad a gift that can help keep his vehicle looking picture-perfect with this comprehensive detailing kit. Even though it's easy to use, this kit doesn't sacrifice any quality. It provides a top-to-bottom professional look, making it a great starter detail kit or addition to an existing kit. Help him keep everything spick and span for $51, and make him the envy of the neighborhood with the shine this kit will create. 
Vintage Signs
If your dad loves the classics, a vintage sign may be the perfect fit. While original signs from gas stations and car shops can be hard to find, you can come close with this Mobil pegasus sign for $10, this rustic-looking Exxon sign for $9, or the classic Esso tiger in the tank for $9. The right vintage sign can complete a collection or kickstart a brand new one. Signs also offer a great way for your dad to showcase his interests and are a perfect way to decorate his garage, office, or lounge area. 
Travel Pillow
Napping in cars while waiting on the family seems to be a rite of passage for dads. So this Father's Day, why not make those naps more comfortable with a travel pillow? Get him a complete package with this memory foam travel pillow that's perfect for any road trip, flight, train ride, and any other form of transportation. For $24, this travel pillow comes with earplugs, an eye mask, and a convenient carry bag so your dad can sleep in comfort no matter where he likes to nap. On top of a portable design, the pillow cover is sweat-resistant and machine washable to keep it fresh and clean for every trip.
Portable Tool Kit
Your dad may have an expansive set-up at home, but sometimes it's useful to have a set of tools that he can take with him. This compact tool kit has all the basics to take care of small repairs and projects no matter where your dad is. Available in SAE for $21 or metric for $25, this kit is the perfect size for any vehicle, and the convenient zippered case means no worrying about things falling out and getting lost. The included tools are also durable and long-lasting, letting your dad be properly equipped on the go for years to come.
Emergency Tools
While you always hope your loved ones have safe, uneventful trips, being prepared for a worst-case scenario never hurts. Make sure your dad has everything he might need by getting him this combination window breaker/seatbelt cutter. At $16, this durable multi-tool is well worth the peace of mind your father–and you–will have, knowing he can escape his vehicle in case of emergency. With the included mountable bracket, he'll never have to worry about it getting lost or being out if he ever needs it.
Gift Yourself Peace of Mind with Endurance Breakdown Protection
Even if the dad in your life follows every guideline and piece of advice for maintaining his car, a breakdown can still happen. Ensure he's covered with an Endurance auto protection plan to give everyone the peace of mind that he'll have help no matter where he is. With options to fit any budget, get your father breakdown protection that won't leave either of you with an empty wallet. The Advantage protection plan also helps cover up to $3,500 of routine maintenance costs like tire rotations, oil changes, and even more to keep his vehicle running in top condition for even longer. 
Get bonus gifts of 24/7 roadside assistance and towing to certified repair facilities with the purchase of every Endurance protection plan. In addition, your dad can keep the fun rolling with trip interruption coverage and rental car reimbursement, all included in his roadside assistance. With just a small additional activation fee, you can add on a full year of Elite Benefits that come complete with key fob replacement, $1,000 towards a replacement car if your dad's car gets totaled, tire replacements and repairs, and even more. 
Learn more about how Endurance can help give your father the gift of protection and peace of mind today by requesting a free, no-obligation quote or calling our award-winning customer care team at (800) 253-8203. Also, keep in mind that you can get a matching plan while shopping for the dad in your life. And if you're looking for more gift ideas or other informative articles on all things automotive, check out the Endurance blog today.
More like this
How To

Ford may have recently decided to discontinue the Focus, but with over two decades since the first iteration was revealed to the world, you can bet plenty of them will..

Read More

How To

It is no surprise that autumn is a favorite season for car owners all across the United States. With pops of color and long shadows, there is so much beauty..

Read More

How To

In the event of a breakdown, having an extended warranty or vehicle service contract watching your back can be a total lifesaver. With some major repairs costing thousands of dollars,..

Read More