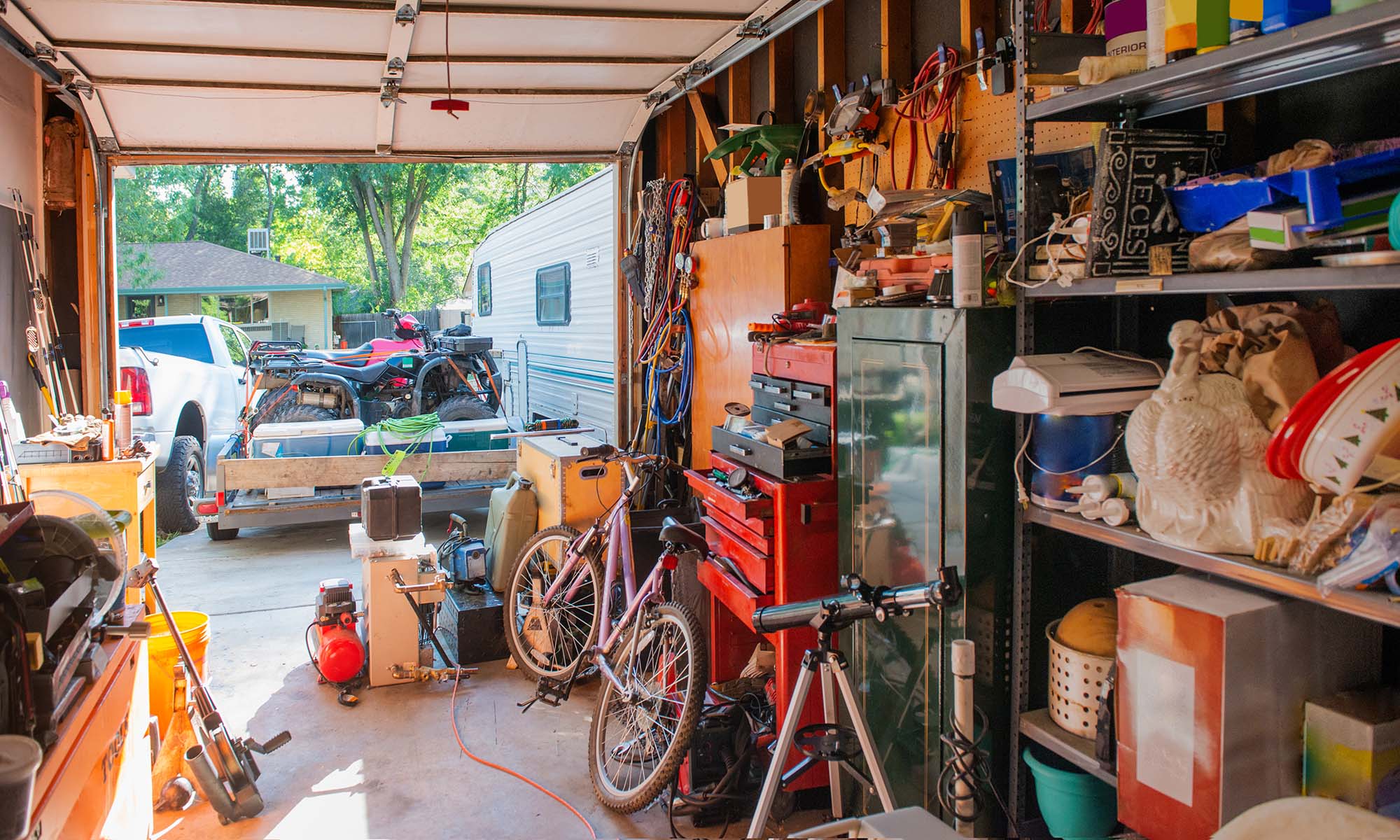 Spring is here, which means there's a good chance that some spring cleaning is on your "to-do list." You may have gotten your car all set for the changing climate as well. However, surprisingly, an often ignored space during this time of re-organization and property care is the garage. In fact, most people use their garage like a storage unit, which can quickly turn into a cluttered mess that will have you worrying about your car every time you park it. 
With a messy garage, you not only run the risk of something damaging your vehicle but also potentially causing harm to yourself or loved ones. Think about what you're storing in there, lots of dangerous, sharp, rusty tools and heavy antiques that could cause damage at any moment. Whether you are getting a second car and need the extra space or just wish your space didn't look like such a jumbled mess, here are some handy tips to maximize your garage space and keep your car safe when it's stowed away.
How to Clean & Maximize Your Garage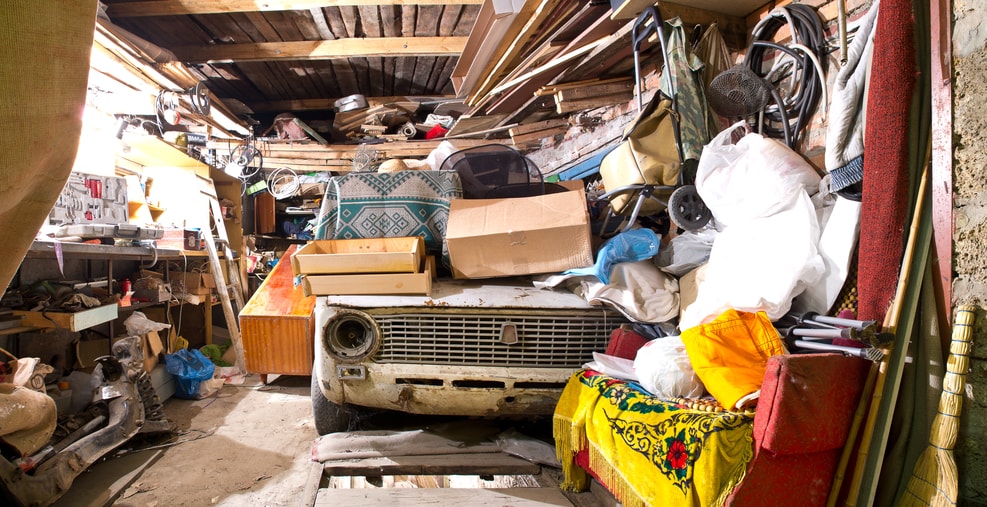 Take your spring cleaning to the next level by knowing everything you need to do to help clean and maximize your garage storage space.
Use Your Walls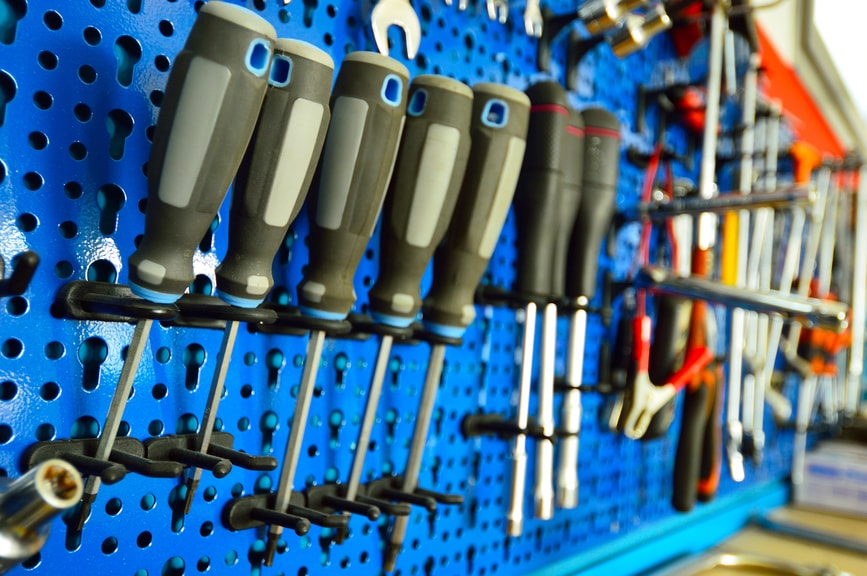 Garages have plenty of wall space, and you should definitely use it to your benefit! Many homeowners look into installing shelving units for hand tools and auto care products while hanging larger items like garden tools, antiques, and even bicycles on hooks. This reduces clutter and frees up valuable floor space that miscellaneous items once occupied.
In fact, installing wire shelving is one of the simplest, least expensive garage storage solutions. So long as you install sturdy brackets to hold your shelves in place, garage shelves can hold a lot of items, even large and heavy items. Garage shelving is a good way to store and organize items you want to have readily accessible. Garage shelves also come in all different sizes, so you can put small garage shelving units in unused corners of your garage to make the most of your space. Installing a pegboard is another excellent use of wall space. These boards are ideal for organizing tools and cords because your items are easily accessible and visible. 
By neatly storing items on your wall, you can maximize your organization and your garage floor's square footage. Sometimes maximizing garage storage is a matter of garage organization, and a garage wall storage system is a great way to make the most use of your garage wall space and keep your garage organized.
Open Mystery Boxes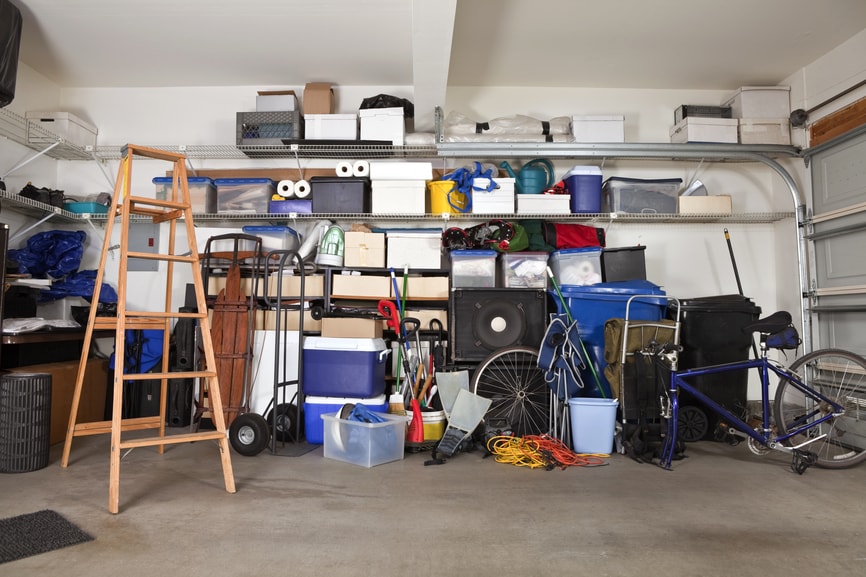 And no, we're not referring to the kinds of "mystery boxes" that award you with prizes or points in video games. Instead, we just mean that you should know what's in each of your storage boxes, like whether it's something useful that belongs in the house or a priceless antique. By seeing what they really contain, you might be able to consolidate items, or better yet, some boxes could even be thrown or donated to charity. Staying prepared for the next time you de-clutter by labeling each of your boxes clearly and visibly before returning them to storage can save you a ton of work.
Along with being prepared for future de-cluttering of your garage, you should also be prepared to protect your vehicle from unexpected breakdowns and repairs, and Endurance can help. With a wide range of auto protection plans available, you can be certain that your car, truck or SUV will be covered from unexpected breakdowns and expensive repair bills that you'd be left paying for yourself. With the Advantage auto protection plan, you can even save up to $3,500 for your vehicle's maintenance needs, including getting help with services like tire rotations, alignment checks, engine diagnostic exams, and more.
Look Up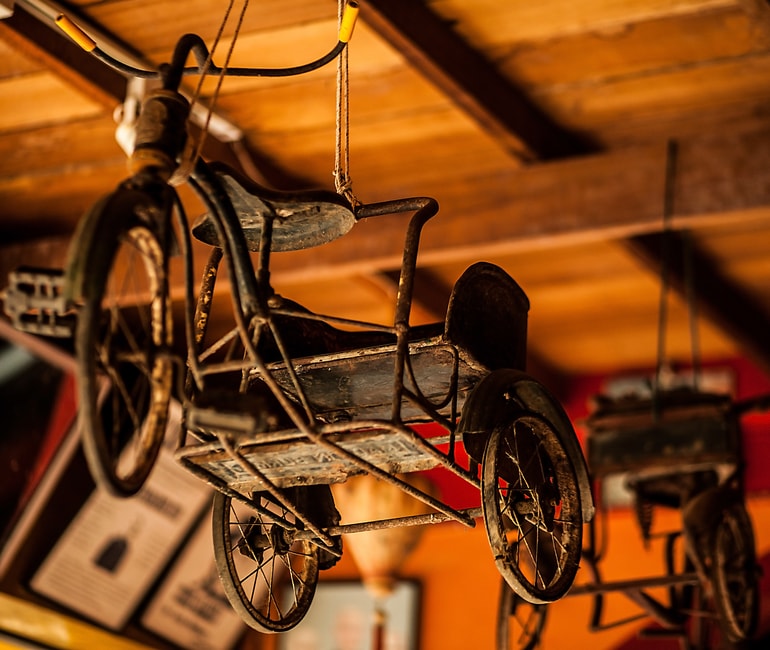 Sometimes you simply don't have enough wall and floor space in your garage to accommodate all the things you want to store, especially if most of your garage storage space is used up by a large SUV or van. If this is the case, consider investing in some garage organization systems like overhead storage racks. Garage ceiling storage systems make the most out of the overhead space most garages have, giving you a lot more storage space than you would otherwise have available.
Using sturdy overhead racks and rafters can potentially double your storage without using unnecessary floor space. Some homes may even include a small amount of attic space that you can utilize to store items that are used less frequently, like seasonal items or camping gear. Overall, ceiling storage is great for boxes, luggage, and less frequently used items you need to keep but don't need to pull out often. 
Consider Cabinetry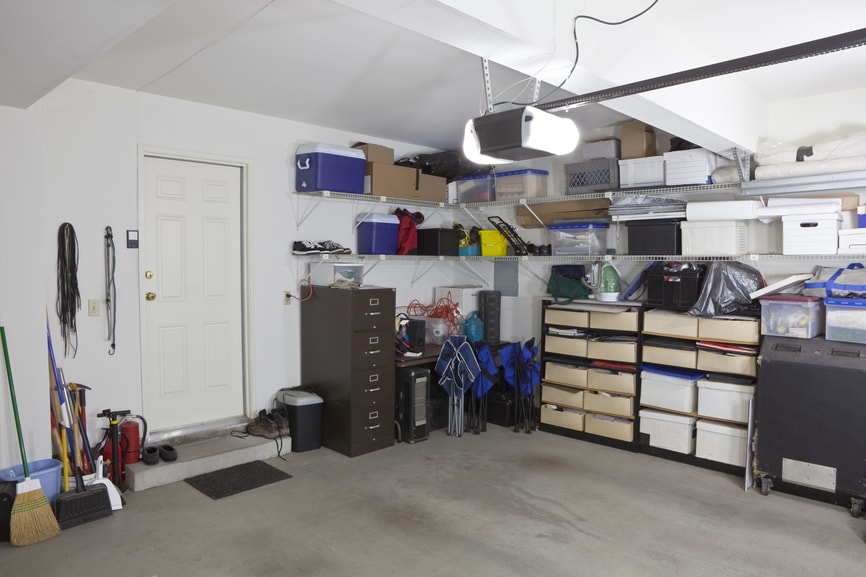 If you want to maximize your garage storage space and truly utilize your wall space, installing garage cabinets is one of the best ways to do so. Garage storage cabinets come in various designs, from tall standing garage storage cabinets to smaller wall-mount garage cabinets. Storage cabinets are an ideal way to increase the amount of storage space you have in your garage, keep items protected and keep your garage looking clean and organized.
Cabinetry is also a great way to store items that could be toxic to children or pets. Not only will they help you keep your loved ones safe from getting into something potentially hazardous, but they can also keep some messy-looking items hidden from view, like bundles of cords or jars of nails/screws. If installing cabinetry isn't an option, look at purchasing some plastic bins or other storage bins that can stack on top of each other for some quick DIY garage storage space.
It should be no surprise that many vehicle owners end up receiving damage to their car from the clutter that turns their garage into a bad episode of Hoarders. Organizing and maximizing the space in the garage is one of the easiest ways to take care of your car and home, and not just because of spring cleaning; it will definitely come in handy all year long.
Keep Your Vehicle Protected with Endurance
While giving your car space in your garage can help keep it safe from inclement weather, it can't help with unexpected breakdowns and repairs. And without the help of an active factory warranty, any repair bills your car faces would be left to you to pay. Instead, give yourself peace of mind and get help saving towards your vehicle's important maintenance services with the Advantage auto protection plan from Endurance. 
Unlike factory warranties or those you can find at other third-party providers like Carshield, CARCHEX, Olive, and more, you can save up to $3,500 in yearly maintenance services when you have Advantage. That means you can get comprehensive breakdown protection while saving on services such as tire rotations, alignment checks, engine diagnostic exams and more, including getting help on your vehicle's state safety inspections. Each Advantage plan also comes with special, one-time services, including cooling system maintenance, a battery replacement, brake pad/shoe replacements, and more.
To learn more about Advantage or any other Endurance protection plan, call our award-winning customer service team at (800) 253-8203 or request a free, no-obligation quote today. By visiting the Endurance blog, you can also find other helpful and informative articles on other automotive-related topics, including DIY maintenance how-tos, road trip planning guides, seasonal driving tips, and more.
More like this
How To

As vehicle technology advances, features become more convenient, and design becomes completely geared toward making things as easy as possible for you. Modern key fobs are an excellent example of..

Read More

How To

Ford may have recently decided to discontinue the Focus, but with over two decades since the first iteration was revealed to the world, you can bet plenty of them will..

Read More

How To

It is no surprise that autumn is a favorite season for car owners all across the United States. With pops of color and long shadows, there is so much beauty..

Read More