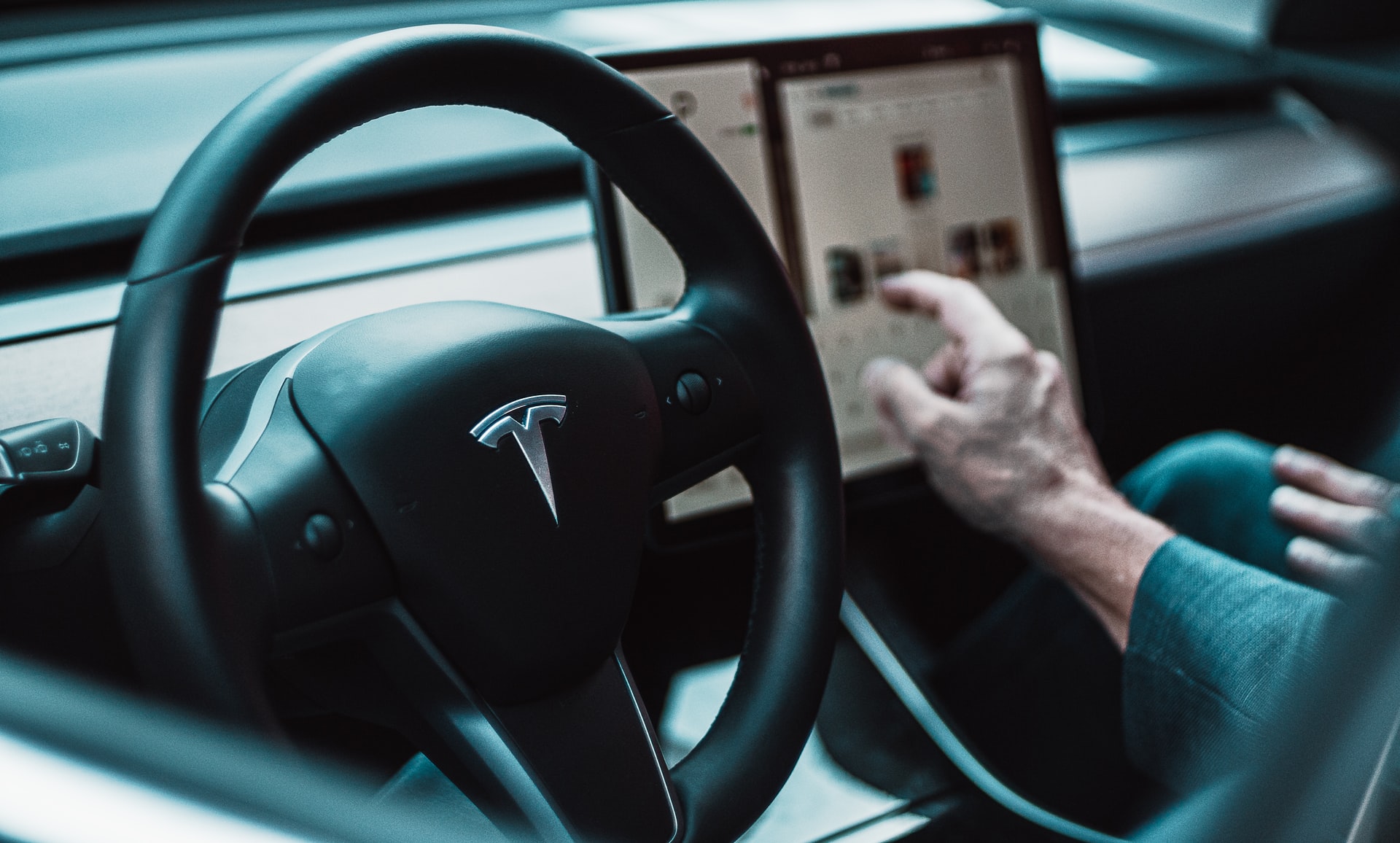 It's undeniable: the future is electric. With California pledging to phase out traditional combustion engines in the coming decades if the rest of the US follows suit, it won't be too long before all automakers, like Audi or Toyota, make predominantly electric cars.
You may like to stay ahead of the curve when it comes to your vehicle, but battery-powered models are relatively new to the market, and consumer skepticism is high. After all, what happens if you run out of juice before you can find a nearby charging station? And how long do you have to be plugged in before you can hit the road again?
If anyone can quell these common anxieties, it's Tesla. Pioneering the production of groundbreaking battery technology, Tesla cars are as future-proof as they come—and the Tesla Model 3 is all the evidence you need. Take a closer look at what makes the Model 3 Tesla tick, and whether it's the electric car for you.
Tesla Model 3: An Overview
After the launch of their groundbreaking Model S sedan in 2012, Tesla wanted to make fully electric vehicles more accessible, and the Model 3 was their answer.
Considerably more affordable, without too much compromise on performance, it was in 2017 that the Tesla Model 3 finally began production, and the concept proved so popular that the company could barely keep up with demand.
While the initial Model 3 came in several variations, the online line-up has since been simplified to focus on the three most popular versions: Standard Range Plus, Long Range, and Performance. Base model prices start at an impressive $35,000, with the most expensive coming in at $53,490.
As with everything, you very much get what you pay for. Put in more money and you can expect longer range and faster acceleration. Powered by one electric motor, the Standard Range Plus has an estimated 263 miles per charge and goes from 0-60mph in 5.3 seconds.
The other options get an added boost from a bigger battery, second electric motor, and all-wheel drive, with the Long Range achieving 315 miles per charge, and the Performance hitting 60mph in an insane 3.1 seconds. If you still weren't convinced electricity could perform like petrol, you certainly are now.
It's a given with Tesla vehicles, but every element of the Model 3 is as sci-fi as it gets. From the sleek exterior with an extended glass roof to the top-of-the-range interior with heated seats, wireless charging panels, touchscreen system, and next-gen entertainment system ('Karaoke', anyone?), it's almost like an iPhone on wheels.
If that wasn't enough, you can pay an extra $10,000 to install a full self-driving computer, so you can kick back on your commute. Oh, and your key fob? It's an app that only Tesla owners have access to. 
Comfort may be just about the only area where the Model 3 falls short, jostling riders around a little at lower speeds. While it doesn't have the finely tuned suspension of say, a rugged SUV, it's far from a reason to steer clear, and perfectly fine for general city/highway driving.
Why Is the Tesla Model 3 So Popular in the USA?
On the whole, Tesla Model 3 reviews are overwhelmingly positive, both in America and beyond. But it isn't just popular, it's the best-selling battery-powered car of all time, selling over 600,000 units as of October 2020.
This is down to the perfect combination of circumstances: the reputation of Tesla as an automaker, the accessible price point, the car's impressive performance, and the global shift toward electricity.
In addition, the US also benefits from the Tesla network of Supercharger stations, allowing Tesla users to stop and recharge for no extra cost at thousands of plug-in points across the country.
What Is the Best Tesla Model 3 Year?
The Model 3 has only been around for just over three years in the US, so there aren't a lot of year models to choose from, but it's safe to say that the most recent (2021) incarnation is the best so far.
Minor tweaks include a new black trim to the exterior, range-improving 20in Uberterbine wheels, and double-glazed windows for better insulation. The most significant upgrade, however, comes in the form of a game-changing heat pump, which provides better climate control, while consuming less battery power.
The only downside to the luxury car is the heat pump is installed in the frunk (front trunk), meaning less room for groceries. But with the benefits it brings, it's worth the small sacrifice.
History of the Tesla Model 3: A Timeline
The Tesla Model 3's history is short and sweet, but it's what the future holds that's most exciting:
2016-2017:

Tesla unveils the Model 3 in 2016. With an anticipated purchase price of $35,000, it's positioned as a low-priced, high-volume

electric vehicle

. A cheaper alternative to the established Model S, it trades space and speed for improved affordability.

2017-2019:

Production begins in 2017, but difficulties at Tesla lead to a higher price point than originally expected.

Elon Musk

insists that a $35,000 version is still in the pipeline, and the company spends the next two years figuring out how to make it happen. Despite this rocky start, the Model 3 is ranked as 2018's best-selling plug-in

electric car

.

2019-2020:

A $35,000 version is finally produced, made possible by a long list of concessions including shutting most Tesla stores, stripping back the car's interior, and software-limiting the battery. This is quickly pulled from online sales due to the overwhelming popularity of the Standard Plus variation, but it can still be purchased in-store. 2019 also marks the year the Model 3 reaches Europe, China, Australia, and New Zealand. For the second year in a row, it's crowned the world's best-selling plug-in

electric car

.

 
2020-2021:

2020 begins with the

Tesla Model 3

surpassing the

Nissan

Leaf as the best-selling

electric car

of all time, despite

Nissan

having a 7-year head start. To address some issues with older models, the Model 3 gets a 2021 'mid-life facelift', which includes the installation of a revolutionary heat pump.
Does Tesla Offer Free Maintenance?
Every new Tesla is covered by their New Vehicle Limited Warranty policy for 4 years or 50,000 miles (whichever comes first). For the Model 3 specifically, the battery and drive unit are covered for 8 years or 100,000 miles, extending to 120,000 miles for the Long Range and Performance variations.
Used vehicles purchased directly from Tesla retain the remainder of their New Vehicle Limited Warranty, with an additional 1 year/10,000 miles once this expires. If the New Vehicle Limited Warranty has already ended you receive your vehicle, you'll be given 1 year/10,000 mile from the day of your delivery.
The True Cost to Own
This would depend on which of the three variations you opt for, but the very base level car comes in at a respectable $35,000. Of course, this number doesn't factor in the additional costs of car ownership: 
Cost of car ownership =
(Cost of buying the car) + (Applicable state registration costs) +
(Cost of fuel) + (Cost of insurance) + (Cost of regular maintenance) + (Cost of repairs)
Repairs and maintenance are the most important parts of this formula, with common maintenance costs adding up to as much as $3,000 over 5 years. Repairs are totally unpredictable and could set you back just as much, if not more, in the same time period.
Purchasing an extended warranty is the only real way to drive with total peace of mind. With the right coverage, you can be sure that, whatever happens, getting back on the road won't mean emptying your bank account.
Things to Consider Before Buying a Tesla Model 3
So, is the Tesla Model 3 still top of your list? Before you head over to their website and start customizing one of your own, take a look at our info breakdown:
 

Average fuel consumption:

Based on Tesla's numbers, the

Standard Range Plus

offers a respectable 241 Wh/mi, with an estimated range of 263 miles per charge. Unless you're commuting hundreds of miles per day or taking a

road trip

, the only time you should have to recharge is overnight at home.

Ideal for:

Anyone who wants to switch to a battery-powered vehicle, but doesn't want to pay over the odds. While the Model 3 is by no means cheap, it has a balance of performance, luxury, and affordability that just can't be beaten.

Extended warranty protection options:

Tesla offers

warranty

coverage on both new and used cars bought directly from them, but once this expires, there is no extended

warranty

option for the Model 3. Third-party coverage plans are often cheaper and better value than those offered by manufacturers, so this is no great loss.

Best time to buy:

Right now. The 2021 model is widely considered the best Model 3 to date, and well worth investing in thanks to the recent addition of a high-tech heat pump.
Supercharge Your Protection Plan
The future is bright, but it isn't free from repairs. Whether you own an older truck, new car, or luxury crossover—essential components are bound to break down from time to time, and having the right coverage is essential if you want to avoid any unexpected bills.
Endurance is the most comprehensive protection package on the market, with different levels of cover to suit every driver and their budget. Not only do all Endurance plans include 24/7 roadside assistance, trip-interruption costs, and substitute transport, you also receive 1 year's Endurance Elite membership absolutely free, opening up a world of great benefits.
Take a look at our automotive protection plans to find the one that works for you and get a free online quote, or visit our learning center for more tips and advice.
More like this
Make/Model

As the most rugged SUV Honda has ever offered, the Pilot offers a wide variety of benefits for those looking for an off-road capable SUV with adequate features. Like any..

Read More

Make/Model

As the world gradually transitions to renewable energy sources, the adoption of e-vehicles is on the rise, and Tesla has been leading the charge. Their range of electric cars is..

Read More

Make/Model

Originally formed from the remnants of the Henry Ford company, Cadillac is arguably the most quintessential American car brand in existence. Founded over 100 years ago, they were the first..

Read More