Protect your vehicle with custom coverage from Endurance.
Shop Now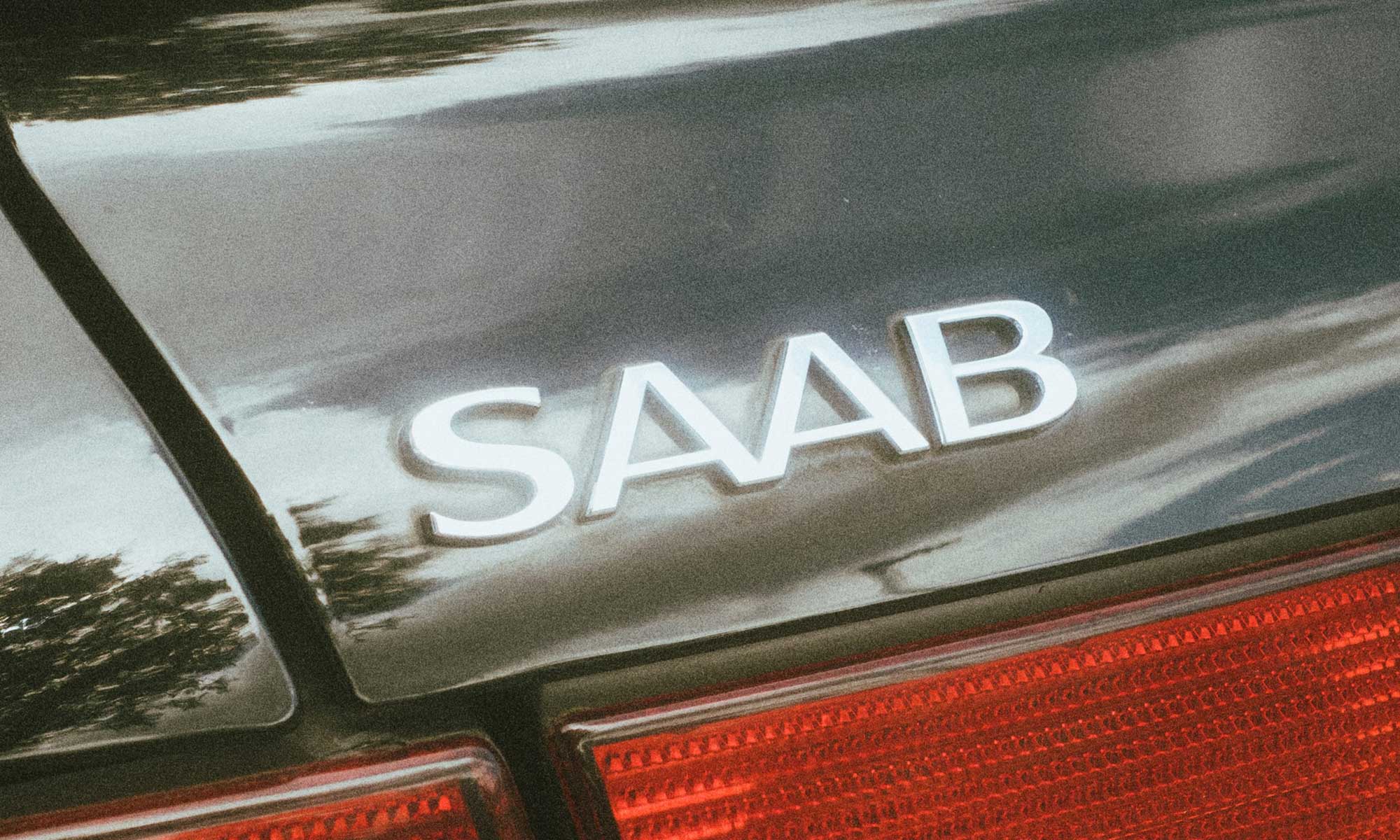 Although the manufacturer no longer makes vehicles after going bankrupt in 2011, many SAAB–used cars are still on the road. SAAB owners looking to get factory warranty coverage can opt for an aftermarket option from their local dealership or through a third-party extended warranty company such as Endurance.   
With the newest SAAB vehicles being over six years old now, the original factory warranty has already expired—leaving you at risk for paying for sudden repair bills. To avoid that from happening, you can invest in an extended warranty, also known as a vehicle service contract, to gain peace of mind towards costly auto repairs.
Extended warranties can range from budget-friendly powertrain coverage up to exclusionary coverage that mimics the factory warranties.  
What Is Covered By a SAAB Extended Warranty?
If you're looking for dealership-backed warranty options, you can opt for General Motors (GM) Extended Protection Plan. This program offers two different extended warranties to choose from.  
Extended Limited Warranty | 5 Year / 60,000 Mile – GM's extended limited warranty covers SAAB vehicles for up to 5 years or 60,000 miles, whichever comes first. This plan covers the cost of parts and labor to correct defects in materials or workmanship on vehicles over 36,000 miles. Routine maintenance is not covered with this warranty, but you can opt for a pre-paid maintenance plan through GM.  
Platinum Protection Plan | 5 Year/ 60,000 Mile – If you're looking to get the best SAAB extended warranty, the GM Platinum Protection Plan is for you. This plan protects up to 1,000 components on your vehicle and provides professional-grade coverage. You can purchase this protection plan in the following terms:    
24 Months / 24,000 Miles  

36 Months / 36,000 Miles  

48 Months / 48,000 Miles  

60 Months / 60,000 Miles  
How Much Does SAAB's Extended Warranty Cost?
When calculating the cost of a SAAB extended car warranty, different factors affect how much you will end up paying. For most providers, the level of coverage you choose, the type of SAAB vehicle you own, and any extra benefits you add on will impact the overall cost of your extended warranty.
We break down each of these three factors to better understand what to expect when you get your quote.  
Coverage  
The cost of an extended warranty varies depending on the coverage level you choose. Most extended warranty providers offer a handful of different protection levels—ranging from your basic powertrain coverage up to comprehensive plans. The Cost of your extended warranty increases with the number of components that are covered by the plan.  
Type of Vehicle  
The type of vehicle you own also plays a role in determining how much you'll pay for your extended warranty. More features and technology usually call for more expensive repairs over time.  
Extra Benefits  
When selecting an extended warranty for your SAAB, you may have the option to choose extra benefits. These are usually built into many of the plans, but if you have an option to add them to your plan, you may have to pay a little extra to get them.   
What Is Covered Under SAAB's Factory Warranty?
When SAAB went bankrupt, they notified all dealerships that their factory warranty would no longer cover all remaining vehicles. For those who did have a factory warranty, there were the two you were provided:  
4 Year / 50,000 Mile Factory Warranty – SAAB's factory warranty was a 4 year, 50,000-mile bumper-to-bumper warranty. This factory warranty covered just about every component on your SAAB and paid for the labor and parts needed for repairs due to defects in craftsmanship or manufacturing.  
3 Year / 36,000 Mile Free Maintenance Plan – For 3 years or 36,000 miles, you also got free maintenance that was performed at your local SAAB dealership. This was great for SAAB owners as you had 3 years of worry-free maintenance to keep your vehicle maintained properly by SAAB technicians.  
Now that SAAB no longer produces new vehicles, GM offered to continue coverage for vehicles sold under GM ownership. GM honored the remaining warranty period for SAAB factory warranties, but even then, most have expired already, which means you're at risk for paying for costly repairs.  
What Should I Do If My SAAB Manufacturer's Warranty has Expired?
Due to the period in which SAAB sold its last vehicle, all SAAB factory warranties have expired. To keep your SAAB protected past the factory warranty, you will need to purchase an extended warranty to cover mechanical breakdowns. These can be purchased through your local dealership or a third-party provider.  
Endurance offers premium protection plans to keep vital components of your vehicle protected. Used vehicles typically only qualify for a set number of protection plans, but with Endurance, we're here to help you find the best coverage for you. 
Average SAAB Repair Costs
When it comes to repairing costs, SAAB vehicles typically see an above-average cost compared to more common vehicles. Due to SAAB not producing new cars, finding parts can be difficult. This usually results in an increase in prices on parts and even labor.  
SAAB Repair Part

  

Average Cost*

  

Condenser  

$498-$769  

Power Window Switch  

$388-$417  

Compressor  

$719-$974  

Evaporator  

$1,024-1,191  

Engine Mount  

$106-$133  

Alternator  

$746-$917  
*pricing derived from repairpal.com  
SAAB Extended Warranty Benefits
If you can get an extended warranty for your SAAB, you may be able to take advantage of certain amenities. Since GM has taken over some of SAAB's extended warranties, it is essential to check with your provider to confirm what you will be getting.  
Certified GM Technicians

– Since your warranty work will have to be done by a GM

dealership

, certified technicians will be there to fix

covered repairs

.  

Dealership Perks – When having your vehicle repaired at a dealership

, you can take advantage of perks such as concierge services, additional free services offered by the

dealership

, and any other offers specific to the

dealership

you use.  

No Deductible

– GM's extended

limited warranty

is a $0

deductible

plan. This means that you won't have to pay anything out of pocket when having your

SAAB

repaired for warranty work.   
SAAB Extended Warranty or Third-Party Vehicle Protection?
It's essential to look at a few different key points when shopping for an extended auto warranty from either a local dealership or an award-winning provider.     
Pay Less for Coverage  
Pricing is based on how much coverage you get since each level covers a different set of components. With a GM extended warranty, you will only get two choices when it comes to extended warranties. Endurance offers personalized coverage for all to ensure you find the perfect plan for you. This allows you to have more options to fit your budget and coverage needs. Endurance also offers flexible payment plans and has a 30-day money-back guarantee.  
Extended Coverage for Your
SAAB
With Endurance, you can get covered for various parts that typically require a few thousand to fix. You can also explore breakdown protection options that cover routine maintenance as well, like EnduranceAdvantage™.  
Use Your Favorite Trusted Mechanic  
SAAB vehicles covered under a GM extended warranty often require you to visit a dealership to complete any type of warranty work. This can be inconvenient if you do not live near a GM dealership. Endurance protection plans allow you to take your vehicle to any ASE-certified repair shop to have warranty work done.   
Endurance SAAB Extended Warranty Benefits
Having breakdown protection in place, especially for older vehicles, can keep you on the road longer without breaking the bank. In addition to comprehensive coverage, each Endurance plan comes with the following benefits:  
24/7 Roadside Assistance

– Endurance offers 24/7

roadside assistance

with each of their coverage plans to keep you protected at all times. From fuel delivery to

towing

, we're here to help at all times of the day.  
Substitute Transportation

– When you have to take your

SAAB

in for warranty work, you'll need another transportation mode. Endurance helps cover

rental car

costs while your vehicle is being repaired.  
Trip Interruption

–

Trip Interruption

is a service that many are unfamiliar with. This service provides you with

reimbursement

for food and lodging for up to three days if your vehicle breaks down over 100 miles away from your primary residence.  
1-Year of Endurance Elite Membership

– Every Endurance plan offers free 1-year membership of the

Endurance Elite Membership

, including

everyday driving perks.  
More About SAAB Warranties:
To help you get all of the resources you need to find recalls, problems, and known defects of SAAB vehicles, we have listed a few sites to get you started:  
General Recalls, Problems, and Defects: NHTSA-Safety Issues & Recalls  
SAAB Owner Reviews: Car Brands Ratings  
SAAB Automotive Recalls: SAAB Recalls  
Frequently Asked Questions: SAAB's Factory Warranty
How Long Does a Standard SAAB Factory Warranty Last?
SAAB's standard factory warranty was offered for 4 years or 50,000 miles, whichever occurred first. This was a bumper-to-bumper warranty covering most components on your SAAB vehicle.   
Is My Engine Covered Under a SAAB Factory Warranty?
The SAAB factory warranty covered the engine in all SAAB vehicles as part of their bumper-to-bumper coverage.  
Can I Transfer My SAAB Warranty?
Since SAAB does not produce vehicles anymore and all of their factory warranties have expired, transferring a SAAB warranty is no longer available. However, all Endurance warranties are transferable, even those for SAAB vehicles.  
Frequently Asked Questions: SAAB's Extended Warranty
Where Can I Get My SAAB Serviced for Repairs?
If you are under the GM extended warranty plan, you'll be required to take your SAAB to a GM dealership for repairs. With an Endurance extended warranty, you can choose from any ASE-certified mechanic in your area.  
What Does Endurance Warranties Cover that SAAB Warranties Don't?
An Endurance warranty covers many of the same things that GM covers with their extended warranties. The most significant difference is the number of protection plans you get to choose from and the extra services Endurance offers. Endurance offers 24/7 roadside assistance, trip interruption, and substitute transportation services.  
What Extended Warranty Covers the Most for the Best Price?
When finding the best coverage for the best prices, you'll need to consider what you need and your budget. Since Endurance offers so many great choices, you will get to have more options when it comes to coverage.  
How Do I Get a Quote for an Extended Warranty?
Request a free, no-obligation quote today. Whether you have an Audi, BMW, Cadillac to Chevrolet—Endurance covers various makes and models to ensure you gain peace of mind.   
More like this
Extended Warranty

A vehicle service contract, often referred to as an extended car warranty, can be a lifesaver should the worst happen. Rather than emptying your savings account on repairs whenever your car..

Read More

Extended Warranty

If you own a car, chances are you've received mail about car warranties. These messages come as letters and postcards urging you to buy extended coverage for your vehicle. While..

Read More

Extended Warranty

Buying a used vehicle or new car has a lot of benefits that can make your life easier and reliably get you where you need to go. When you purchase..

Read More