Protect your vehicle with custom coverage from Endurance.
Shop Now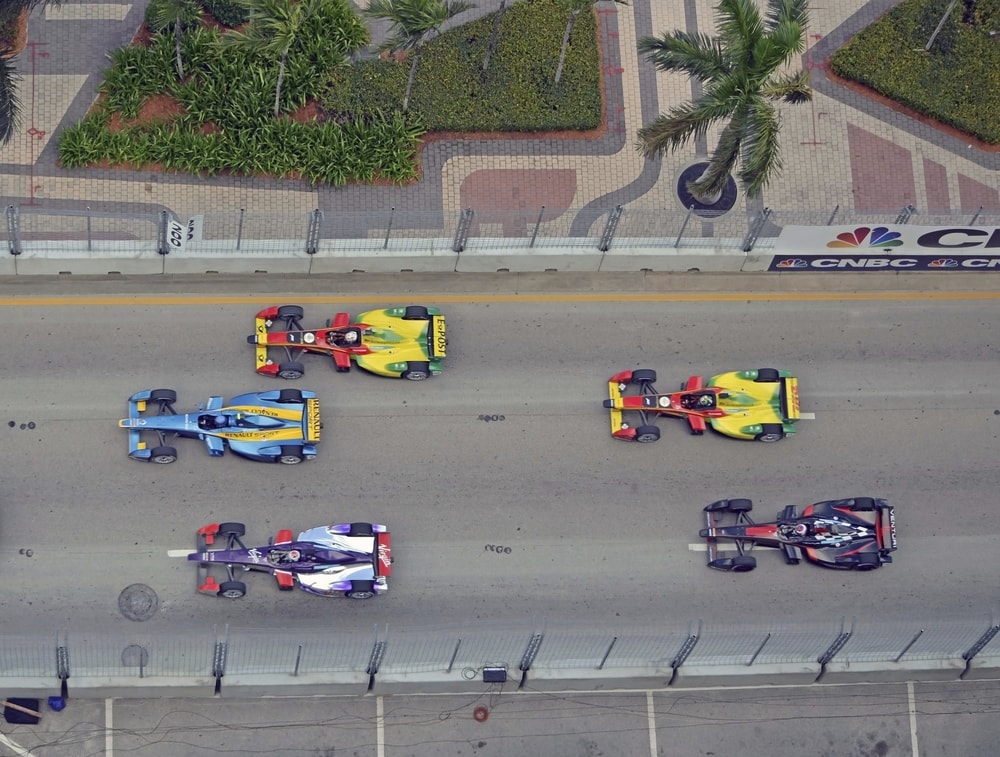 Motorsports are undoubtedly the biggest playgrounds when it comes to automotive innovation. Take for example, Formula E: the electric-powered class of formula 1 racing. It is there that new technology and engineering is being developed regarding electric vehicles. Whether it is range, speed or design, if there is to be another breakthrough in electric cars, it may just happen in motorsports.
And that is why entrepreneur Don Panoz, founder of the Panoz racing in addition to Panoz LLC, the American high performance sports car maker has shifted gears to electric car development.
Panoz has just founded a new startup which he calls Green4U Technologies. On Tuesday, June 20th, the startup revealed an electric race car concept. And though it was kept mostly on the sidelines of the 24 Hours of Le Mans, you bet it made one hell of an impression.
Green4U call the car the Panoz Racing GT-EV. It is a racecar built utilizing a central structure to support its batteries. The batteries hang from the sides of this is the driver's seat. This allows for batteries to be swapped in and out quickly on the go and in the case of racing, during pit stops.
The car is still in the midst of testing right now but there have been quite a few facts corroborated by the press. One thing we know for sure is that the car is mean to hit a peak power of 600 horsepower. Its top speed was recently estimated at 180 mph. While racing, the batteries last for 90-110.
The Panoz Racing GT-EV works by running an electric motor. This motor operates at either axle for all-wheel drive. They are also designed to recycle energy via the braking system. All in all the car manages all of this at just under 2,750 pounds.
To Fox News, Don Panoz told reporters that the Green4U Panoz Racing GT-EV will be a model they hope their future road cars will develop. Otherwise they expect that it will mainly be "Garage 56" or experimental entry in competition at Le Mans.
However, the idea that Green4U is even suggesting that a road-going version of the race car is in the cards is curious. They have even released much of the concept art and schematics to whet their fan base's appetites.
While you won't likely get the chance to drive the Panoz Racing GT-EV yourself, Panoz will be releasing a lineup of electric vehicles to the public soon. Very soon, in fact, as electric city and minibus models are set for a projected release date in late 2017. Keep an eye out for Panoz's tiny hatch, which they have aptly named the Neighborhood Electric Vehicle.
There's no doubt that Panoz has serious ambitions for the market of environmentally-friendly vehicles. In fact Panoz himself wanted to develop a road car utilizing his innovative DeltaWing design.
Today, the DeltaWing in addition to the Panoz brand were folded into Green4U. Now, Panoz and Green4U have more than enough clout for motorsports development, engineering and manufacturing expertise and capabilities.
More like this
Motorsports

Being a safe driver doesn't just apply to cars or motorcycles—it includes motorists for every type of motor vehicle and any type of roadway. And with the rise in motorsport..

Read More

Motorsports

The summertime is the perfect time to hit the road for fun and adventure. And for the 2.93 million NASCAR fans across the country, heading off to catch one of..

Read More

Motorsports

One of the biggest names in modern motorsports Jeff Gordon left pretty big shoes to fill when he retired from racing, seemingly forever. Now he mostly provides commentary for NASCAR...

Read More