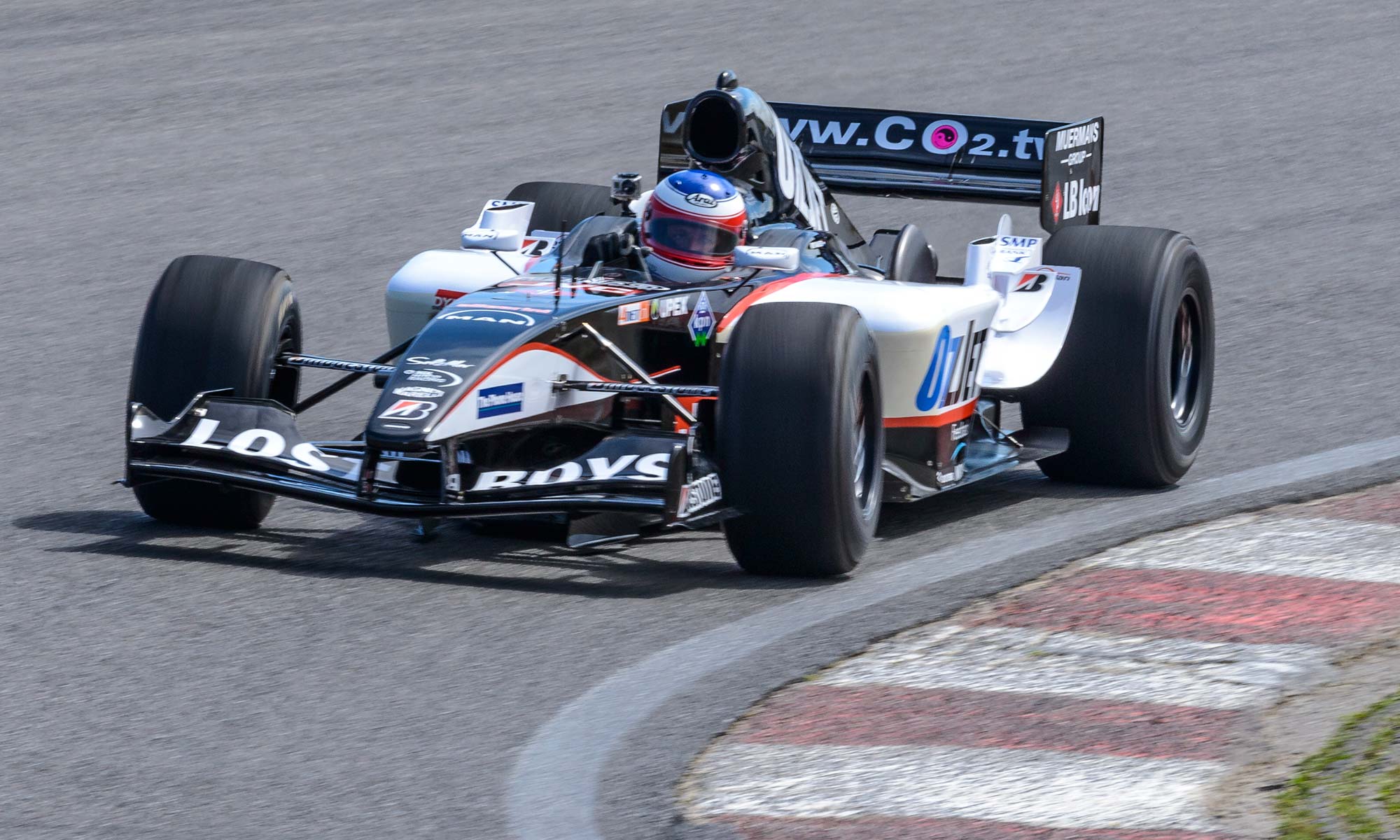 Recent events have F1 racers looking for more safety protocols, so support is growing for the potential introduction of closed or covered cockpits. Jules Bianchi and IndyCar's Justin Wilson were the latest head injury-related casualties. However, memories of the Henry Surtees fatality of 2009 and what happened to Felipe Massa in the same year are still fresh.
IndyCar's Dan Wheldon and Marussia Formula One test driver Maria de Villota have also died the past four years after sustaining injuries in open-cockpit crashes.
"A helmet clearly is not protection enough," said Toro Rosso's Carlos Sainz.
Until now, the big resistance to change has been twofold: first, to ensure that the solution is not more dangerous than before, in terms of trapping a stricken driver. The argument that open cockpits are the "DNA" of open-wheel racing has also been widely touted.
German racer Nico Hulkenberg, for example, said at Monza, "For me, single seaters are open." When we go into the cars, we know the risks and we have to be careful not to over-protect and sterilize everything," he insisted.
Finnish racer Valtteri Bottas, however, disagrees, saying, "I don't really see the difference between a Formula One car with a closed cockpit or not. It's still a Formula One car, when it is for safety, I am open to anything."
F1 veteran Jenson Button has a similar view, particularly with two of his former carting friends, fellow Britons Wilson and Dan Wheldon, both now dead.
"I was always among those who said, 'This is open-cockpit racing.' But I think we've all had enough and it's time to do something about it. It's not the '70s. We should know better."
Likewise, Sebastian Vettel is an unabashed motor racing "purist," but he admits the arguments for change are now growing.
"If it would have meant that Justin is still with us, then I don't think anyone could put his hand up and say, 'No I don't want that.' It is very sad and even if I'm not a fan of closed cockpits, we do need to look at it," the Ferrari driver added.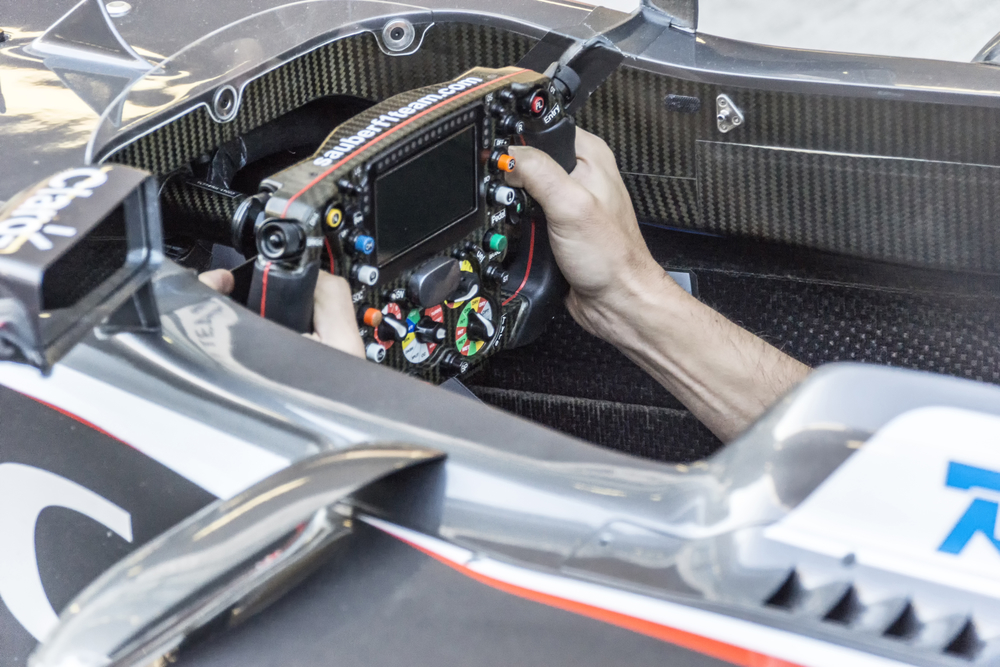 Fernando Alonso agrees. "We can see that these solutions are used in (Le Mans) endurance racing and that series is thriving," he said. "I'm sure the FIA and everyone is looking into it. I don't know if they will come up with a solution, but we should at least test the various options."
Thus the committee in charge of Formula One has agreed that the sport should implement better cockpit protection for 2017.
Alex Wurz, president of the safety-oriented Grand Prix Drivers' Association, told the BBC reporters that "The research the FIA experts have done is very thorough and the process has brought forward a clear solution. Now the drivers feel it's time to implement the extra protection at the latest in 2017."
Calls for better head protection — such as canopies, cages or a Mercedes-devised "halo" solution — have grown stronger since the death of Jules Bianchi. Wurz said drivers now unanimously want a "swift implementation" of a solution. At the same time, Wurz said drivers are also pushing F1 to make changes to the tires, arguing that the current Pirelli era does not equate to "maximum-attack racing."
"The drivers want to underline very clearly that they would love Pirelli to produce a tire which goes faster around corners as well as being safe," Wurz said. "That's what we want and, according to the fan survey we did last year, what all the fans expect."
However, you might argue that the drivers' pushes for better safety and much higher cornering speeds are contradictory.
But Wurz argues: "We know that car and circuit safety was designed for higher speeds. We have seen higher cornering speeds in F1 already — back in 2009, cars went more than 30 mph faster around corners," he explained. "While we drivers want to minimize the dangers by using modern technologies and the amazing safety know-how F1 developed over the years, drivers accept the underlying risks of racing to a certain extent. But first and foremost, race drivers want to go fast."
The FIA is now evaluating three solutions for closed-cockpit designs in Formula 1, it revealed on Saturday, with the latest tests due to take place next month.
Motor racing's governing body has been looking at various solutions to help improve drivers' head protection. Calls for action increased in the wake of Justin Wilson's fatal IndyCar accident at Pocono in August of 2015. One of the key considerations has been to protect drivers without it hurting visibility or extraction by safety personnel – which were factors in the FIA believing a fighter-jet style canopy is not the right solution. An idea of a forward-roll hoop structure also posed similar problems, with a GP2 test at Magny-Cours conducted by Davide Valsecchi reported being 'not pleasing.'
As of this year, the FIA has settled on three possible ideas. The first is a smaller version of the forward-roll hoop design. The second is the halo concept that Mercedes has worked on in recent years. Lastly, a new centerline roll hoop idea features three long strips of material that run from the front of the cockpit to the roll hoop.
The FIA's safety director Laurent Mekies said: "We are trying to find concepts that can do the job – and we will find a way that can deal with the other matters [of visibility and extraction]. We are scanning quite a broad range of solutions."
With ongoing testing of the closed cockpit ideas, Mekies said that introducing any design change in F1 would be unlikely before 2017 at the earliest.
"We are at the research stage, and we cannot make anything before 2017 – it is not doable," he said. "But probably something in 2017 could be reintroduced if we get good results. If we don't get good results and we need a better solution, then there will be a delay."
The FIA also revealed that it has already begun track testing at F1 races of the new high-speed cameras that will be mandatory next year for improving accident research into how the driver's helmet moves in the cockpit environment during a crash. During a practice run late last year, Daniil Kvyat and Fernando Alonso tested prototype devices fitted in front of their cockpits, looking backward at their helmets.
So what will Formula One Racing be like in a year? It remains to be seen and we will keep you posted for further developments!
More like this
Motorsports

Being a safe driver doesn't just apply to cars or motorcycles—it includes motorists for every type of motor vehicle and any type of roadway. And with the rise in motorsport..

Read More

Motorsports

The summertime is the perfect time to hit the road for fun and adventure. And for the 2.93 million NASCAR fans across the country, heading off to catch one of..

Read More

Motorsports

One of the biggest names in modern motorsports Jeff Gordon left pretty big shoes to fill when he retired from racing, seemingly forever. Now he mostly provides commentary for NASCAR...

Read More