The Chicago Auto Show is the biggest auto show in the country… the continent even. It spreads over more than 1 million square feet of production vehicles, concepts, and of course exotic makes and models in a vast showroom and display space. The show not only plays host to different international and North American vehicles, but the Chicago Auto Show's "First Look for Charity" regularly raises more than $2.5 million every year for 18 of the biggest Chicago organizations  in one night. This year, the 2017 open show will be from Feb. 11-20.
This momentous occasion, which had humble beginnings in 1901, has been set up a larger number of times than every other automobile expo in North America and keeps on being one of the best and most attended auto show on the planet. That means it gets more than one million guests every year. The Chicago Automobile Trade Association (CATA), is in fact the United States' most established and biggest metropolitan vehicle dealership association, and they have been in charge of the event since 1935.
Founded in 1904, the Chicago Automobile Trade Association is made up of over 420 franchise new-car merchants and an extra 150 "allied members." There are over 19,000 individual members in the metropolitan region. Ever since they took over managing the Chicago Auto Show in 1935 they hit many milestones including the 2008 auto show which marked its 100th iteration: that's right the Chicago Auto Show is the first auto show anywhere in the world to have achieved this distinction.
Thanks in part to the vast amount of space available, many auto makers let their creative freak flags fly in how they use their exhibits. One could argue they are even more "artsy" than the ones in Detroit. Big examples would be FCA US, Toyota, and Mercedes-Benz have each creating their own indoor test track experiences as a part of the vehicle displays.
We are now in the heart of auto show season. And we know this because the Chicago Auto Show recently showed off a brand spankin' new website boasting a really clever and responsive design that is built to showcase the show's illustrious 116-year history. We were even marveled by the improved ticketing experience. Another aspect that will distinguish this year is the launch an accompanying Smartphone app that was beta-tested last month in January. This app was created to "enhance" the immersive experience for attendees, delivering new means of interaction with the nation's largest auto show.
Even if you feel you missed out, the 2017 version of ChicagoAutoShow.com works across all devices – desktop, tablet and mobile. This gives many of us a shared virtual experience no matter where we are. There aren't enough words to describe how groundbreaking this new production is. And even as it moves us into the space-age future, the show never forgets its past: the rich history has never been more readable via essays, articles and new  pictures and videos easily accessed by the app and.
This innovative online functionality will allow us here at Endurance to stay on the beat  and deliver unto you, dear ShopTalk reader the experience of what it is like to be on the live show floor. No auto show in the history of ever has ever offered this feature, and that is why the Chicago Auto Show has always been unmatched in customer-to-exhibitor interaction. And why we, also a Chicago-based company feel a swell of pride in this fact.
In the coming days we will give you guys an up close look at the many new cars and tech we find as news comes out. Be sure to check our social media channels such as Facebook, Twitter, Instagram and Google plus as we share updates and content from the occasion.
"We want our attendees to connect to the show on every level," said 2017 Chicago Auto Show Chairman Mike McGrath via ABC7 Chicago. "We will be providing free high-speed WiFi at the show to allow show goers to share their experience through social media, our website and our official Chicago Auto Show app."
We couldn't be more excited to see this in action.
"What to Expect?"
As said in one of the most famous movies of all-time, "life is like a box of chocolates, you never know what you're gonna get." And that pretty much sums up what we, and even the major press outlets, know about the Chicago Auto Show so far. Automakers have been very secretive and mostly quiet about any of the new models may be making their debut at the 2017 Chicago Auto Show, though that doesn't mean they won't have any per se. It's not like we are confined to the leftovers of other auto shows, we are Chicago after all.
We aren't surprised about the relative lack of hard news, however. The run-up to the 2017 North American International Auto Show in Detroit last month was pretty darn quiet, too, perhaps in light of the heavy news cycle related to recent political events but automakers have been more…mysterious as of late. We were fine with it since what followed was a very exciting show with bounty of all new models and developments to see and share. Now here in the Windy City, the show doesn't really make its name based on the number of on flashy debuts but we make up for it in the EPIC size of the event and our Midwestern consumer friendliness.
Let's be real: the Detroit show is cool…but it's very much an industry-focused trade show. Meanwhile the Chicago show is the people's auto show: focused primarily on new car buyers. According to recent surveys from Chicago Auto Show-attendees more than 70 percent of visitors come to actually shop, while about 65 percent are planning buy a new vehicle within the next model year.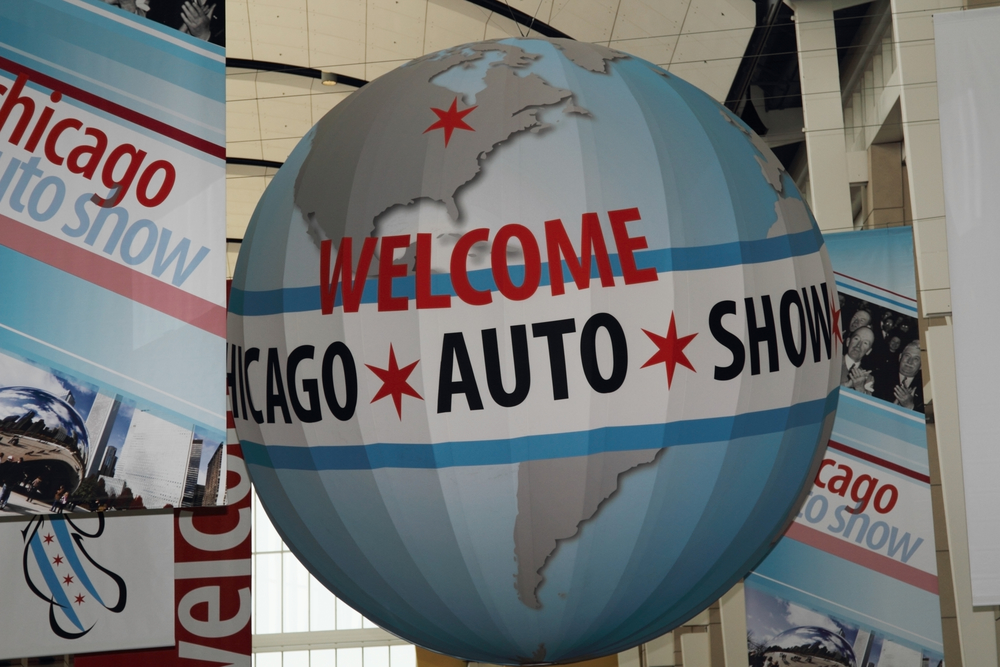 We're only officially aware of rumored debuts but according to their press release, organizers say they expect at least 20 vehicle introductions. We'll believe it when we see them, but in addition to following along with Endurance's coverage live from the exhibit floors during the event, you too can see for yourself.
More like this
News

As we transition away from combustion engines, electric vehicles (EVs) continue to dominate the automotive conversation. The latest development involves Honda's joint venture with General Motors to co-produce affordable electric..

Read More

News

There are a number of important components that allow your vehicle to operate, and each individual piece serves a purpose. Given the intricacies of these pieces, the value is naturally..

Read More

News

For decades, used cars have been the go-to solution for budget-conscious buyers. American shoppers could readily find quality second-hand vehicles for under the average price of $20,000 at most dealerships...

Read More