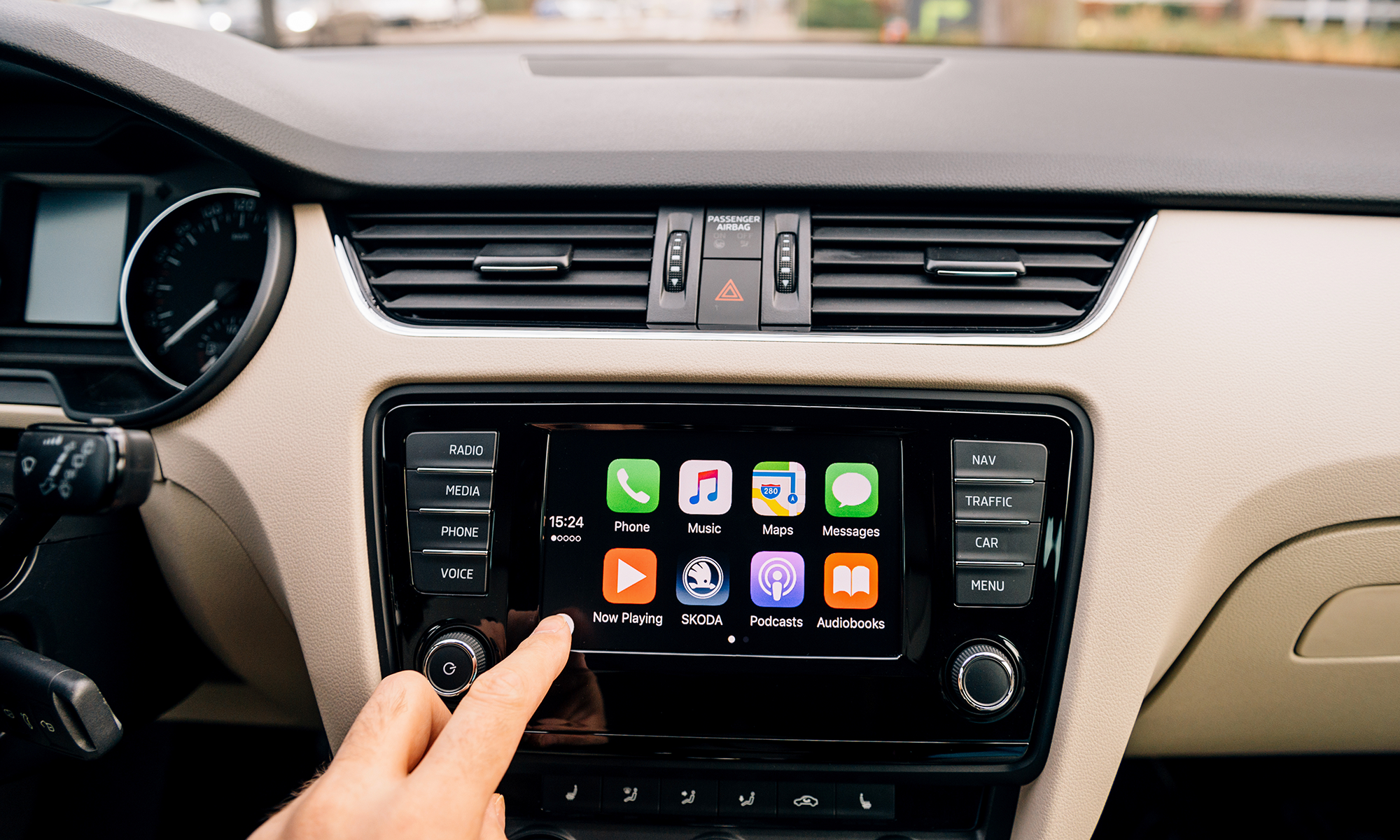 In today's day and age, a subscription option is available for just about any valuable and marketable service. Do you want to watch your favorite shows without paying for cable? You can choose from countless streaming services, like Netflix, Disney+, Hulu, etc., all for a subscription fee. What about having your pet supplies delivered regularly, makeup samples, emergency preparation tools, music and podcasts like Spotify, pre-made meals, clothes or activity boxes for kids? There are subscription options for every interest, hobby and daily activity you can think of—including your car. 
In July 2021, Elon Musk turned the auto industry upside down when he announced the subscription service for Tesla's Full Self-Driving vehicle. Today, eight different car manufacturers follow the subscription model for select driving conveniences. But what exactly are these "subscriptions," and will they be the next big thing in the automotive industry? 
What Are Software & Service Subscriptions for Cars?
Just like your television streaming subscription service, a car service subscription will require you to "pay to play," in a sense. More specifically, when you purchase a vehicle, it may come equipped with all the software bells and whistles. However, those upgrades and features may not be accessible with a subscription service right away. Instead, drivers can pay a monthly fee to access some of their favorite features and try new upgrade options, such as remote start, heated seats and even autopilot. 
And once the fee is paid, carmakers can turn on the feature "over-the-air," granting you access to the specific features you paid for over the next month. In some instances, car buyers can pay a lower monthly fee to use services they want rather than paying the full fee upfront when purchasing a vehicle. However, these fees may not be optional in some cases, as we will discuss later. 
To be clear, a vehicle software subscription differs from a "car subscription." Instead, car subscriptions were tested by manufacturers and providers a few years ago as an alternative to car buying. Although similar to leasing, these car subscriptions include all the fees of insurance and maintenance, plus services enable drivers to choose the car they want, often allowing users to switch vehicles out for another available model without much notice. But, while several manufacturers tested this in various markets, only a few are still active, such as Mercedes-Benz Mobility, Porsche Drive (formerly Porsche Passport) and Care By Volvo.
What Services Can Automakers Turn Into Subscriptions?
Although the thought of paying a monthly fee to use your car's remote start or heated seats may be a new concept, the subscription model for premium services in your vehicle is not. Car owners have been paying for their favorite premium services for years. 
Consider GM's OnStar service, which has been around since 1996, as well as Hyundai's BlueLink, and BMW's Apple CarPlay. Let's not forget SiriusXM or navigation systems. These subscriptions have become so second nature that millions of drivers accept them as a necessary monthly expense.
However, the monthly expenses may rise with the growth of vehicle software subscriptions. So, if you are in the market for a new or used vehicle, you should ask dealerships whether the specific services you want in a new vehicle will include or require a monthly activation fee. In fact, several manufacturers have announced monthly payments to use select services, and Tesla announced price increases as of September 5, 2022, showing us that these service subscriptions do not show signs of stopping anytime soon. 
So, who are these car companies, and what services should you expect to pay for monthly? Let's take a look: 
Tesla
Tesla owners can pay a monthly fee of $9.99 or an annual fee of $99 (plus applicable tax) to access music streaming, satellite maps and other features. However, to access the experimental Full Self-Driving option, where the vehicle drives itself, drivers must agree to a monthly subscription cost ranging from $99 to $199 a month. Of course, if a buyer is not fond of monthly fees, they could opt for a one-time upfront cost of $15,000 (which was raised from $12,000 on September 5, 2022) to use the feature, foregoing the monthly subscription model.
Toyota
Just months after Tesla tested the waters of the subscription model, Toyota began charging drivers $8 a month to access the remote start function of their vehicle as a part of one of the Toyota Connected Services plans. Currently, this fee only applies to cars manufactured in 2018 and later. 
Audi
Audi offers an OnDemand system that allows drivers to access the navigation functions of their vehicle after purchase. However, there are plans to expand those features in the future. 
BMW
BMW has one of the more expansive lists of feature subscription options, including real-time traffic alerts, navigation map updates, and live concierge service from the ConnectedDrive Store. Car owners can also pay another $12 per month for the BMW High Beam Assistant safety feature, which dims the vehicle's high beams when it senses oncoming traffic. BMW has also announced that more features are to be added soon. For instance, some services have been spotted by BMW owners in places like Germany, the UK, New Zealand and more, including $18 per month for heated seats, $10-$12 per month for a heated steering wheel, and $42 a month for adaptive cruise control (with lane centering). But, while spotted overseas, there is no word as to if/when these may be coming to the United States.
Cadillac
Cadillac also offers a hands-free driving system for the highway called the Cadillac Super Cruise. This feature is currently offered as a free trial but will be provided as a subscription after the trial expires. 
Porsche
Porche's subscription model, Function on Demand, allows you to purchase and use various vehicle functions after purchase. In the Taycan, specifically, Porsche can activate these functions on the fly, so you won't have to visit and Porsche dealership or service center to activate your newly purchased features. The features can also vary, with options available for Navigation Plus to get real-time traffic info, Apple Music®, and the Porsche Voice Pilot feature. 
However, some Porsche models may not be eligible for this feature, and the cost will ultimately vary depending on your vehicle and chosen subscription package. For example, Porsche notes that Cayenne, 911 and Panamera models in the United States would pay $205 per year for their Navigation & Infotainment package.
Volkswagen
Currently, there are no subscriptions available, but it is worth mentioning that they do have plans for a self-driving vehicle which will be offered as a subscription.
General Motors
The automaker behind Buick, GMC, and Cadillac recently announced that an additional mandatory $1,500 would be added to a vehicle price tag to cover the cost of 3-years of OnStar services. Until the announcement, this service was optional since 1996 and included voice control and unlocking vehicles from the mobile app. 
Will All Automakers Start Charging for Services?
At this point, it is difficult to determine whether or not all automakers will begin charging for automobile subscription services. While numerous benefits are enticing for manufacturers, public pushback may hinder or even stop automobile subscription service plans. 
Currently, car feature subscriptions are primarily available to luxury vehicles and only on select new models. And as many drivers are attracted to luxury-class cars for their cutting-edge features, they are more likely to benefit from regular software updates and recalibrations. However, with the push for EVs and semi-autonomous driving, we will likely see an increase in subscription-based services.
Why Should We Expect All Automakers To Adopt Subscription Service Business Models?
In addition to the push for more electric cars, subscription services generate a more predictable revenue stream for vehicle manufacturers. After the government shutdown due to COVID-19 in 2020 and the subsequent shift in inventory availability, automakers began searching for a way to stabilize the automobile market. With subscription features, manufacturers have a steady income stream independent of sales. For example, if they implement a software-driven business model, General Motors estimates they'll earn $25 billion annually from subscription services alone by 2030, without including any car sales revenue. 
But manufacturers won't just be making their $25 billion one year; they'll make it for the lifetime of their vehicles, not just with one owner. As with the current sales model, automobile manufacturers will continue collecting monthly payments from every future owner rather than making the initial fee from just the original owner. If the vehicle lasts for 20 years, a subscription model means potentially 20 years of monthly payments, making the subscription business model attractive to all manufacturers. 
Why Wouldn't Automotive Industry Pursue Subscriptions?
Although the manufacturers could see a significant increase in their total revenue, there are some drawbacks. First, car subscription services depend on onboard vehicle software for activation and restriction capabilities, over-the-air updates and recalibration processes. Just like our cell phones and computers eventually become outdated, there is no guarantee that automakers will support the subscription services for the car's lifetime. This could mean buyers may have to replace vehicles more frequently to enjoy many of their favorite features. 
Buyers may also see an increase in the overall cost of the vehicle upfront, even if they opt for a monthly subscription service. For the subscription services to work, the car must be equipped with the feature/capabilities, regardless of whether a driver is paying the monthly fee to access the service. And because of this, automakers could also reflect the production cost of adding these features to the new car's price tag.
Not to mention, many car buyers already feel the financial squeeze of new vehicle prices. Average car prices have topped $48,000 this year, and that price is only expected to rise as we surge toward self-driving and electric vehicles. There is some concern that consumers may not be open to adding more to their monthly expenses. For example, when Toyota began charging for their remote start feature, there was an uproar from consumers leading the company to limit the fee to select model years. Subscription services are still in the early phases and are new to the market. If manufacturers experience too much pushback regarding additional monthly fees, it could hinder the rollout of the subscription services. 
Keep Your Car Moving with Endurance
With the ongoing paid services, automobile manufacturers owe a duty of care to consumers to keep the vehicle operating at its best, which may eventually change the terms of new car warranties. Unfortunately, since subscriptions are new to the market, it is unclear how service subscriptions will impact factory warranties. However, one thing is clear; vehicle service subscription plans will be around at least for the foreseeable future as manufacturers continue to test the market. 
Yet, regardless of how these types of services and features will be treated under factory warranties in the future when it comes to protecting your vehicle today, regular maintenance is key for any vehicle, new or used. But while vital, maintenance can't prevent every repair or breakdown, so having an  Endurance auto protection plan is the best way to ensure you won't get stuck paying for unexpected and expensive repair bills without any hidden terms and conditions. 
Whether you prefer basic powertrain protection or comprehensive coverage, Endurance has you covered, even on your luxury vehicle. Each of our plans also comes with complimentary services, such as 24/7 roadside assistance and towing, trip interruption coverage and rental car reimbursements. You can even get an "upgrade" for extra perks and savings with a full year of Endurance Elite Benefits, which include complete tire coverage, collision discounts and more.
Protect your investment by requesting a free, no-obligation quote today. Or, a member of the award-winning Endurance customer care team can help you find the right vehicle service plan for your vehicle when you call (800) 253-8203. In the meantime, you can access a wealth of resources by visiting the Endurance blog, including answers to automotive and extended warranty questions, maintenance tips, service schedules, and more.
More like this
News

Now more than ever before, consumers and automakers are looking at alternative sources of transportation and different ways to power automobiles. More likely than not, the automobile industry is going..

Read More

News

You're likely familiar with the microchip shortages in the auto industry, given its widespread coverage in recent news. If you've been car shopping over the past few years, you've likely..

Read More

News

According to the Federal Highway Administration, trucks and SUVs have outnumbered cars in every state since 2018. While these bigger, more powerful vehicles certainly have their uses, a new report..

Read More