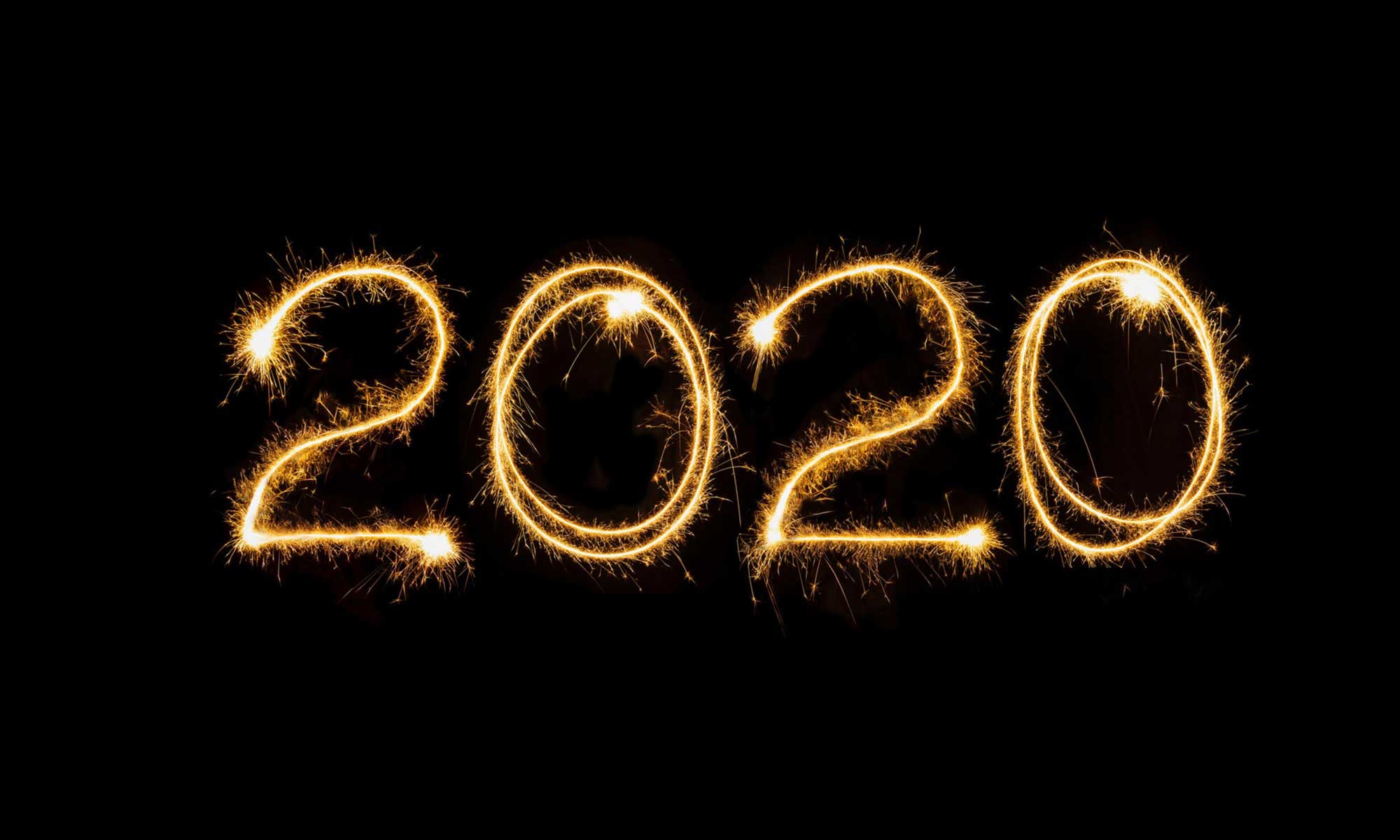 2020 has been a challenging year for most—America experienced a life-changing pandemic for the first time since H1N1 in 2009, "Zoom-fatigue" became a common phrase, and travel took a sudden halt. Much of what we consider "normal" has changed this year, including how we're driving. Our experts took a look at how driving in America has changed in 2020, and what that means for 2021.

Americans Drove Their Cars 50% Less
Life for many took a sudden turn mid-March after the initial outbreak of COVID-19—a shift resulting in unemployment rates skyrocketing and both large and small businesses migrating their workforce to at-home working conditions. Before the outbreak, almost half of the American population (43%) used their vehicles for their daily commutes, driving anywhere between two to three hours daily. Now nine months after the initial outbreak, 9 out of 10 Americans are using their car 50% less than they did before the pandemic outbreak.
What This Means for 2021: While the future of driving in 2021 remains unknown, one thing is sure—vehicles sheltering in place for long periods are more prone to mechanical part failure once back out on the road. Many believe driving less means fewer issues, but the opposite is true. Battery failure, corrosion on cylinder walls, and build-up on both brake pads and rotors have a higher chance of happening.
To avoid this from happening, our auto experts listed the top 6 critical tips you should do this season for preparing your vehicle for the months (and year) ahead.
6 Vehicle Maintenance Tips for 2021
Replace Wipers—old windshield wipers can cause scratches, especially with ice and snow
Get an Oil Change—for colder months, change to a lower viscosity oil—this allows the oil to move more freely about the engine to keep it running smoothly
Rotate Tires—avoid uneven wear and tear from icy terrain by rotating tires and checking pressure weekly
Fix Brake Pads—replace or repair brake pads with under ¼ in thickness to avoid damaging other essential parts
Change Spark Plugs—new spark plugs every 30,000 miles can help avoid problems with getting your car started
Check Coolant—if temperatures drop when coolant is low, this can lead to frozen radiator coolant and ultimately a breakdown or a car blowing cold air
Increasing Maintenance Expenses
The average driver spends anywhere between $2,325 to $3,263 on maintenance every 5 years. This doesn't include money spent on gas, insurance, car repairs, and other miscellaneous expenses that come with owning a vehicle. Essential maintenance requires different tasks for all the various makes and models on the road, but at some point, you'll need to replace various parts that naturally wear out.
Whether that's a battery or a pair of windshield wipers, drivers can expect to pay extra to stay on the road longer.
What This Means for 2021: Failing to properly maintain your vehicle can cost you more money in the long run. Luckily for you, Endurance is proud to introduce our newest vehicle protection plan with extensive breakdown coverage PLUS routine maintenance—EnduranceAdvantage™. This newest Endurance plan offers up to $3,500 in maintenance coverage in year, including oil and filter changes, brake pad and wiper replacements, and more. With EnduranceAdvantage, you'll keep money in your pocket with premium breakdown protection, and drive worry-free with pre-paid maintenance. Request a free, no-obligation quote today to get started.
Vehicles Are On The Road Longer
According to IHS Markit's recent report, vehicles of all types—cars, trucks, and sports cars—are staying on the road longer. The average age of vehicles owned by Americans in 2020 sat at almost 12 years (11.9) with up to 100,000 miles on it. As we enter the new year and social distancing remaining top of mind, vehicles' average age on the road is expected to grow even more.
What This Means for 2021: Keeping your vehicle for longer can be beneficial for many reasons. Unfortunately, many fail to consider the increased likelihood of part failure as your vehicle ages, not including the impact infrequent driving can have on essential components like your engine.
We can all agree that the goal for 2021 is peace of mind, which is why getting the proper extended warranty protection can alleviate the financial burden that comes with owning a vehicle.
If you've owned your vehicle for several years now, your original manufacturer's warranty may be expiring soon. Auto insurance covers car expenses, but only collision damage—leaving you responsible for any mechanic breakdown. A new engine alone can cost over $3,600, putting a massive dent in your wallet that may keep you from getting back on the road. Join the nearly 1 million members already protecting their budgets and enjoying the peace of mind that comes with coverage from Endurance this new year. Request a free, no-obligation quote to save thousands today.
Popular Does Not Equate Reliable
Earlier this year, many relied on alternative forms of transportation, such as rideshare services and public transportation, to get to-and-from their destinations. Similar to recreational travel, this took a sudden turn as people looked to practice social distancing. Essential trips still needed to be done, leading to an uptick in used car purchases to get out of the house while limiting exposure to others.
If you're looking to invest in a vehicle as a result of COVID, you've most likely done some research to see which are the most popular vehicles on the market. Edmunds recently pointed out the top 10 most popular cars in America, including well-known models such as the Ford F-Series, Ram 1500, Chevrolet Silverado, Nissan Altima, and Honda Civic.
After looking at internal automotive repair claims data on these popular vehicles, our experts set out to answer the question: "Are America's most popular cars actually the most reliable ones to purchase in 2021?" The answer may surprise you.
Edmund's Top 10

Our Experts Top 10

1.        Ford F-Series

2.        Ram 1500/2500/3500

3.        Chevrolet Silverado

4.        Toyota RAV4

5.        Honda CR-V

6.        Chevrolet Equinox

7.        Toyota Tacoma

8.        Honda Civic

9.        Nissan Altima

10.     Toyota Corolla

1.        Honda Civic

2.        Toyota RAV4

3.        Toyota Tacoma

4.        Toyota Corolla

5.        Honda CR-V

6.        Ram 1500/2500/3500

7.        Chevrolet Silverado

8.        Chevrolet Equinox

9.        Nissan Altima

10.     Ford F-Series
What This Means for 2021: With even the highest reliability ratings, like the Ford F-Series, vehicles experience breakdowns. If you've recently purchased one of the models listed above, our experts suggest investing in the proper vehicle protection to keep you feeling empowered on the road.
With auto protection from Endurance, we pick up where your manufacturer's warranty leaves off, handling the costs of breakdowns and removing unexpected financial hiccups for the year ahead. We pay the mechanic directly, on top of providing coverage for benefits like rental car services and meal and lodging coverage if a breakdown occurs away from home. If you're still shopping for an extended warranty, our Learning Center has a wide variety of educational content with information on current warranty offerings for various vehicle makes and models.
­­Current State of Auto Repairs in 2020
At Endurance, we know auto repairs better than anybody. We have paid more  than $95 million in claims paid since 2010 and cover nearly one million vehicles on the road. Breakdowns will happen, but determining exactly which and the cost of each is not an easy task—until now.1
Our experts drilled into Endurance's internal claims data to identify the current state of auto part failures and the total cost (both parts and labor) to repair them in 2020. Drivers experienced the most breakdowns with their compressor, a repair costing close to $3,000 alone. Replacing your transmission can cost you the most—over $11,000, to be exact.
Top Repairs for 20202
Compressor: $2,919
Alternator: $1,785
Water pump: $2,013
Replace transmission: $11,354
Condenser: $1,994
Starter motor: $1,804
Engine mount (front): $2,013
Primary fuel pump: $3,668
Stabilizer links & bushings: $1,472
Air conditioning hoses: $2,416
What This Means for 2021: Driving in 2021 will look much different as we enter the new year. Drivers utilize their vehicles less while also looking for ways to get out of the house by taking long road trips. Those who don't own their vehicle recently changed that to get to-and-from destinations safely. As for repairs, those are always going to happen, which is why getting the proper vehicle protection and performing car maintenance is essential to a great year ahead.
If you're considering an extended car warranty, then you're most likely looking for a solution to alleviate the financial burden of auto repairs. Even if you currently have a factory warranty, it's most likely expiring soon, leaving you at risk for paying hefty out-of-pocket repair costs in the long run.
Road Trippin' in the USA
In the summer alone, AAA forecasted over 700 million trips to have taken place as states began their re-opening stage and traveling restrictions loosened up. Flying raised health concerns, so naturally, travelers opted for a safer route that required little-to-no human interaction. Although it seems like many hit the road this year, road trips dropped nearly 15 percent compared to 2019.
What This Means for 2021: Whether you opt for a local winter ski town or plan to go on a long road trip with friends, our experts advise getting your car road trip ready before hitting the road. Considering millions of Americans are driving their vehicles less, this is especially important to avoid sudden part failure in the middle of a trip. Failing to perform maintenance, like a tire rotation, before a long drive can result in your tires' lifespan decreasing by 10,000 miles and more money spent on gas.
Need to get maintenance done but don't have a mechanic? Endurance's partnership with RepairPal gives you access to our certified network of trusted shops to find a mechanic near you that guarantees repairs at a fair price, with quality parts and expert staff. There's no complicated paperwork or payments, plus Endurance does all the heavy lifting by paying the mechanic directly for both parts and labor.
About Endurance Breakdown Protection
Founded in 2006, Endurance Breakdown Protection is the nation's premier provider of vehicle service contracts, providing the most comprehensive and customer-centric auto protection in the market for nearly two decades. Named one of the largest and fastest-growing companies in Chicago by Crain's and continuously climbing the Inc. 5000 list of fastest-growing companies in America, Endurance protects thousands of drivers from the high cost of repair bills every day. To find out how Endurance can help you save thousands in auto repairs, request a free, no-obligation quote below.
1$2 M in claims paid and customer count 750,000 as of 9/2020
2This is data based on Jan 1 – Nov 20, 2020, Endurance claims data, not intended to be used to inform automotive purchases, etc.
More like this
News

As we transition away from combustion engines, electric vehicles (EVs) continue to dominate the automotive conversation. The latest development involves Honda's joint venture with General Motors to co-produce affordable electric..

Read More

News

There are a number of important components that allow your vehicle to operate, and each individual piece serves a purpose. Given the intricacies of these pieces, the value is naturally..

Read More

News

For decades, used cars have been the go-to solution for budget-conscious buyers. American shoppers could readily find quality second-hand vehicles for under the average price of $20,000 at most dealerships...

Read More