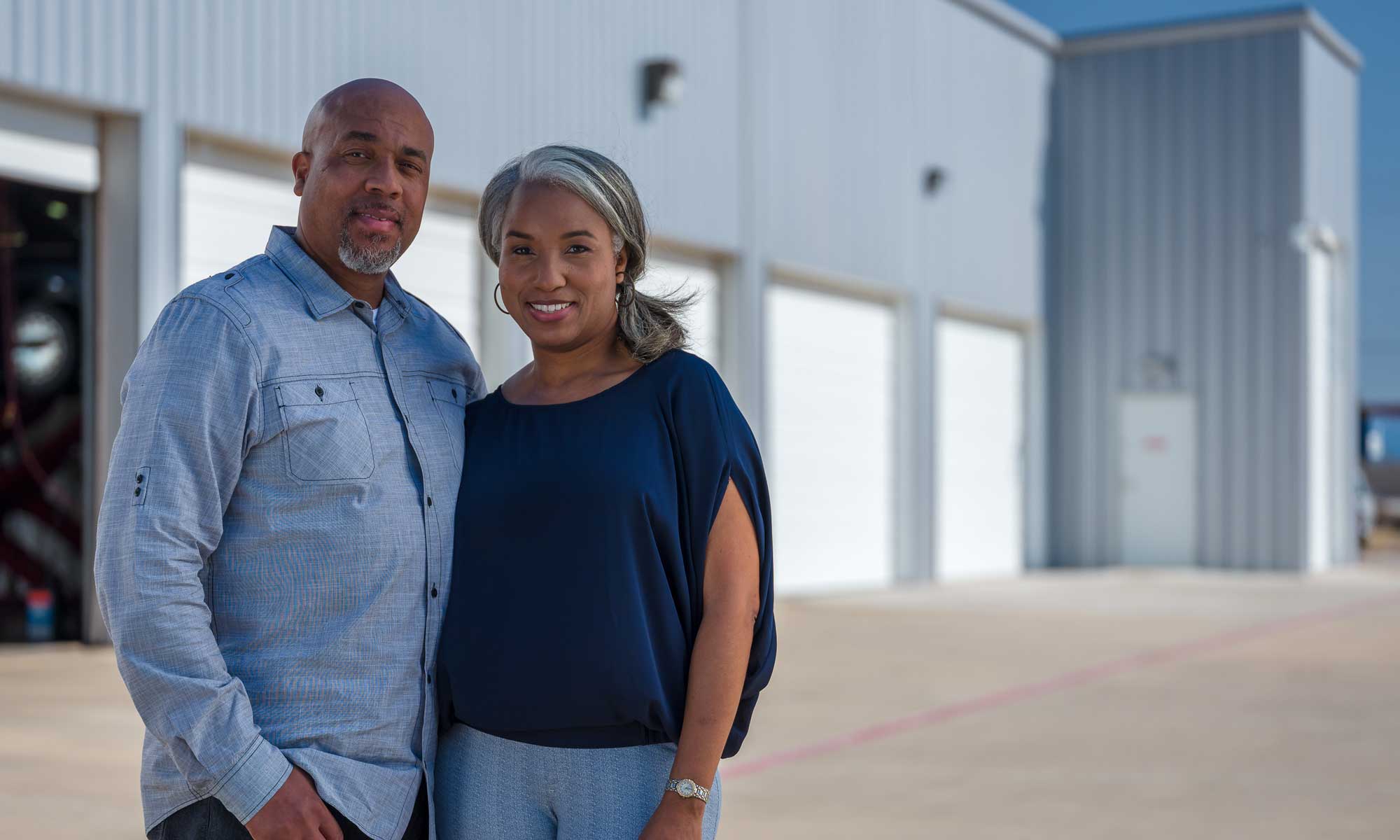 Endurance has been putting money back in Americans' pockets for nearly two decades with a laser focus on the customer at every step of the process.
Shon and Latress Peoples, Endurance customers since 2019, share their story on how they gained peace of mind as both small business owners and drivers. 
Endurance Warranty Reviews: Shon & Latress Peoples
Before purchasing their Infiniti Q70, the Peoples' owned a vehicle that experienced a sudden glitch in the radio screen that didn't seem like a significant issue until the repair bill arrived. What began as the infotainment display blacking in-and-out resulted in an extensive console replacement—a repair job costing over $4,500 for parts and labor. 
Seeing just how expensive such a seemingly small repair turned out to be, the Peoples' opted to trade in their faulty vehicle for a different one. Although buying a new vehicle helped them avoid funding the costly console replacement, both Shon and Latress realized that eventual repairs were unavoidable and wanted to protect themselves. That's when they discovered Endurance. 
"Once Shon found Endurance, he told me they had a great rate and covered a lot of things that may come up in an older, used, or pre-owned vehicle, so we decided to go with them," said Latress. The Peoples take pride in their ability to prepare for the unexpected. No matter the situation, they both do their research to ensure they find the best option to fit their needs and budget.
"As a small business owner, we always have to be prepared because we don't know what can happen. We never want to have an instance where a car breaks down when we're in the middle of trying to get other things taken care of," says Shon, a Veteran in the U.S. Navy. "Plus, when you're away from home and get the message that your wife's car broke down—it's the worst feeling. So to have Endurance on the back end helps out a lot. "
Shortly after purchasing comprehensive coverage from Endurance, the Peoples experienced an unexpected issue with the brake system in their Infiniti Q70. At first, the couple worried this repair would set back their business and halt their new marketing campaign. But after realizing Endurance covers them, they gained peace of mind in knowing they would be able to put what would have cost them $1,200 into their business and children's college fund. 
"It was like a burden lifted because we knew we had the policy to cover us. We're very happy that we have Endurance to help us through those tough times," adds Latress. 
After seeing all the great benefits that come with an Endurance warranty, both Shon and Latress make sure their children and family members also have a policy in place. "I have recommended Endurance to family members that own issue-prone cars—I always say it's better to pay the extra little bit a month than to have to pay a major bill out of pocket all at once."  
See why Customers love Endurance and how we've helped nearly 1 million members* gain peace of mind. Ready to get started? Request a free, no-obligation quote today to save thousands on repairs.
*Member count as of 12/2020
More like this
Reviews

In the used car market, there are a large number of companies that offer extended warranty plans for drivers to consider. Endurance, one of the leading vehicle service contract (VSC)..

Read More

Reviews

With expensive repair bills on the horizon, it's easy to get overwhelmed when you find yourself stuck on the side of the road with your hazard's lights on.   For this..

Read More

Reviews

When the time comes for your teenager to get their license and take on the road, it can be a scary thought for parents. New drivers lack certain skills that..

Read More