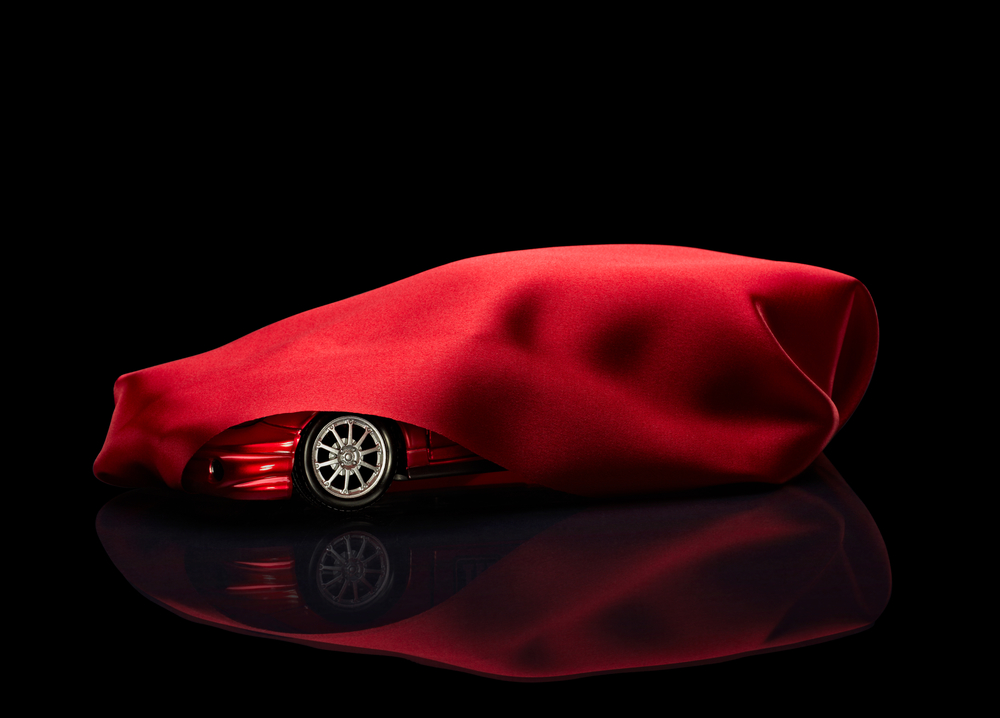 Concept cars almost never make it to production and even fewer have actual influence on their company's product line. However, with the Chicago Auto Show  taking place and debuting some never-before-seen concept cars, we are looking back at some of our favorite concepts over the years and how they frequently captured our imagination and made us wonder what it would be like if they actually made it out of the concept phase and down the production line. Here are ten concepts that we wish had become reality.
Toyota FT-1 (Supra)
The FT-1, made its debut at the North America International Auto Show a few years ago. We all thought it was going to be the next generation Supra, Toyota's signature sports car. Alas it is not a "real car" and remains forever a mere concept. However we can't deny how much we were salivating over of the crazy streamlined design with its swerves and curves like something out of a superhero comic.  It was essentially the vehicle that truly captured the essence of what a new sports car could be. All encased in majestic fiberglass bodywork. To this day we are disappointed it never made it to production. Instead Toyota used the car as a sort of a mission statement for the brand. It's a machine that's purely focused on performance. More fit for a track than our roads. More than that, the car is a symbol of everything  Toyota believes they represent with their cars and what they hope to evoke in their future vehicles designs. Its design is heavily influenced by Toyota's long sports car tradition but it moves it forward. Too bad we can never drive it.
Cadillac Sixteen
It's been a long time since Cadillac had a sports car. Deep within this slick machine that looks like the modern update of classic Cadillac vehicles of the 50s and 60s beats a V16 engine that hits 1000 hp and packs 1000 lb-ft of torque. Cadillac unveiled this particular concept in 2003 as a nod to the famous Cadillac V16 from the 1930s, hence it's classical look. The engine is a 13.6-liter monstrosity, and we got tears in our eyes when we realized this mean machine would never grace our roads. Cadillac could have once again been a force to be reckon with in terms of high performance luxury.
Volkswagen W12 Nardo
One of the ways
Volkswagen can salvage their reputation
may lie in this car. The name comes from the famous Nardo test track, where Volkswagen set various records throughout history with this specific prototype. Plans changed when instead of moving forward with this car VW went on to build the Bugatti Veyron. Just another one of VW's decisions that bit them in the behind if you ask us. Sure, you can definitely see influences from the W12 Nardo in the Veyron, but we're putting our foot down and saying it would have been far more impressive to see such a beast brought to you from the company synonymous with "the people's car." Get yourself together Volkswagen!
Saleen S5S Raptor
Named after the infamous dinosaurs from
Jurassic Park
(not really, but let's pretend, because how awesome does that sound, right?) the S5S Raptor was Saleen's 2008 idea for a one of a kind supercar. As with most Saleen cars, it was incredibly gorgeous. Had the car actually been built and wasn't a mere collection of metals and proof of concepts, it would have been powered by a 5.0-liter supercharged V8  that carries 650 hp. Unfortunately Saleen ran into serious financial problems so the car got built and we were denied a truly great
American-made supercar.
Bugatti Galibier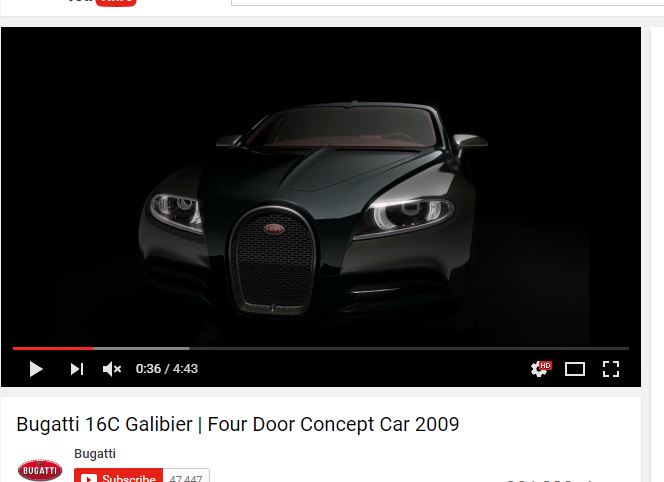 You may wake up in a new Bugatti but chances are it won't be this one. Long ago in 2009, Bugatti released the Galibier concept. This car was a sedan poised to succeed the Veyron itself. It even LOOKS a lot like the Veyron on top of keeping the Veyron's W16 engine. Bugatti made the decision to instead make the Chiron the Veyron's successor instead of going forward with this super sedan. *Long Sigh*
Chrysler Atlantic
Hey remember the 90s? There was that one time when Chrysler showed an Atlantic Concept at the Detroit Auto Show. It shares roots in the design-era of the Plymouth Prowler, which explains it's totally retro-Art Deco-1930's looks. It's like a Zoot Suit in car form. Inside lurks a 4.0-liter straight-eight engine, fashioned from two Neon engines which are mounted together. So why did Chrysler try to build this expensive and exotic car? Even they were clueless because it never became a thing unlike JNCO Jeans am I right? Can't deny how absolutely fabulous this car looks though…in a 90s way.
Mercedes-Benz Ener-G-Force
The name may be a little goofy ("Ener-G" get it? Like "Energy"!) but this car was set up to be the G-Wagen of tomorrow. Yet tomorrow never came. This car is known for its unique fuel cell drivetrain which was guesstimated to have about a 500-mile range. An it's wheels were HUGE. Thing looked like a
Mad Max car
ready to drive through the wasteland.
Maserati Birdcage
More than 10 years ago Maserati created a concept that was heavily influenced by the Maserati Tipo 63 race car. Back when it raced over decades ago, that car was known for just how innovative and advanced it was during its heyday thanks to a unique space frame chassis. This Birdcage concept uses a carbon fiber tub from the old Maserati MC12. Inside it packs a 6.0-liter V12 with 700 hp. The body was designed by Pininfarina and had no doors. Your read that right: NO DOORS. You actually lift the top off to climb in or out like Batman. It was fit for the cape crusader, sure but nothing about this car exists in the realm of reality so it was never put into production. Bummer.
Mini Cooper Rocketman
*Cue Elton John song* Our hearts soared for
Mini
's Rocketman concept back in 2011, so long ago. The Rocketman was actually more in line with the classic Minis of the 60s than, the current Cooper. It was even the same size as the old cars, and could still seat four people by way of Mini's unique interior design capabilities. How can you look at this adorable little and not feel out of this world?
Spyker D12 Peking-to-Paris
Despite tongue twisting mouthful of a name, we loved the D12 Peking-to-Paris. Spyker may not be as well known around automotive circles but back in 2006 they were on the up and up in the luxury SUV business. They actually borrowed the W12 engine from Audi which had over 500 hp and had AWD. That's right: All Wheel Drive. Production was actually expected to begin the following year, but unfortunately it never did.  A little while ago in 2014, Spyker declared bankruptcy. Which is sad because we were drooling over the idea of an SUV with suicide doors or the doors with hinges at the driver's back.
So these are our picks! What do you think? Are there any concept cars you caught a glimpse of you think we missed? Comment below and let us know!
More like this
Rewind

Can you feel it? There's a big change coming in the American automotive landscape. For the past couple of years we've seen the steady increase of sales in trucks and..

Read More

Rewind

Ever-increasing numbers of cup holders large enough to accommodate super-sized jugs  and an expanding suite of electronic features and entertainment invade our vehicles. However, there comes a time where we..

Read More

Rewind

The Corvette is not just an "American classic," it's one of the most famous cars around. There are so many models and variations that every fan probably has a favorite...

Read More